Meet Dr. Elie Badr, Vice President for Business Development and Global Affairs
Amid the severe economic crisis in the country, Dr. Elie Badr will work on strengthening the university's reach beyond borders.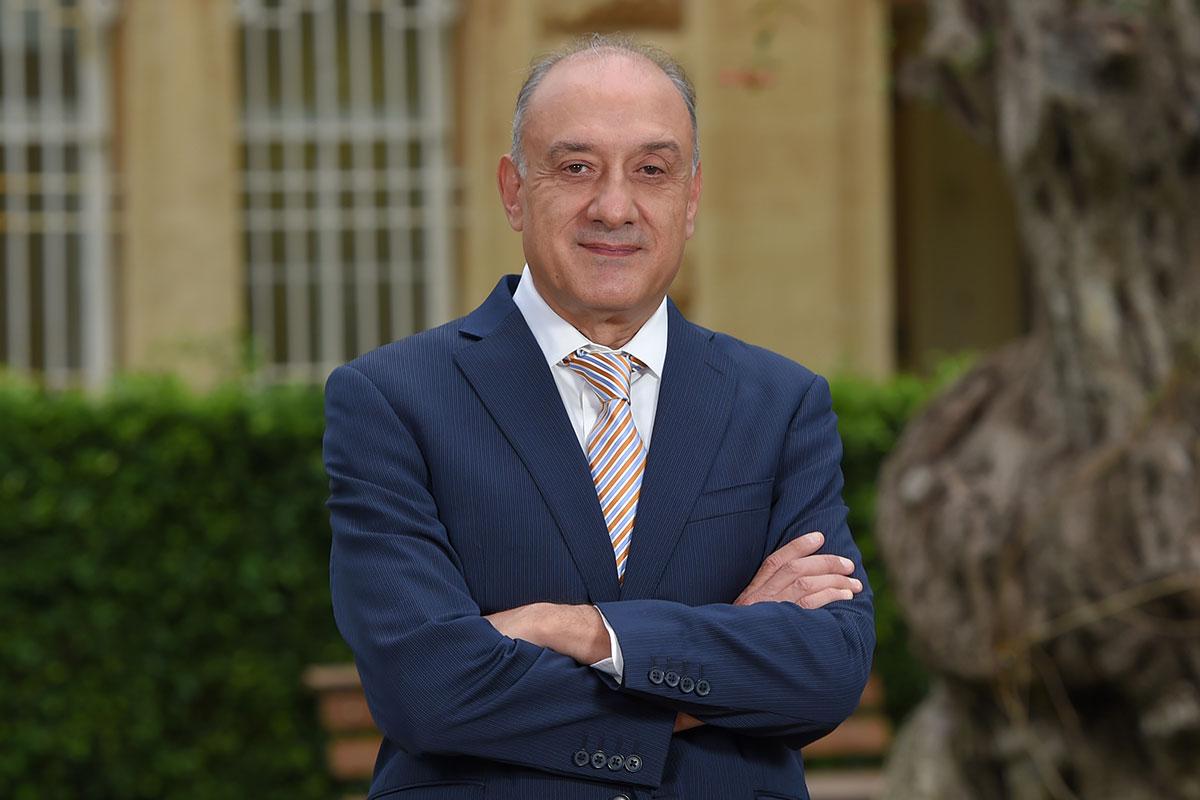 In October 2021, Dr. Elie Badr assumed the position of vice president for business development and global affairs, tasked with developing strategies and integrated execution plans for the university to achieve clearly defined business-development objectives.
Dr. Badr first joined LAU in 1994 as assistant professor of mechanical engineering and rose through the ranks to become acting dean of the School of Engineering and Architecture – as it was known then – assistant provost for academic programs and assistant provost for special projects, among other positions.
He played a pivotal role in the university's accreditation process with the New England Commission of Higher Education (NECHE), the establishment of LAU New York Headquarters and Academic Center and the LAU Executive Center, as well as the upgrade of LAU Medical Center-Rizk Hospital in line with the master plan.
Prior to his current appointment, Dr. Badr sat on the board of the American University of Madaba in Jordan and served as vice president for academic affairs at Notre Dame University (NDU). Under his tenure, NDU became accredited by NECHE.
In this interview, Dr. Badr explains what his new role entails and its objectives.
Could you tell us about your mandate as Vice President for Business Development and Global Affairs?
The vice presidency and the underlying structure that we are building aim to help LAU expand its horizons beyond Lebanon's borders. LAU has become a large institution relative to our shrinking local economy, so we need to establish alternative revenue streams to sustain our quality education and healthcare services.
What are the end goals and how do they help position the university regionally and globally?
The end goal is to establish a sustainable regional and global presence by offering distance education options, creating branch campuses, and cooperating with partner institutions, all while finding internship and job opportunities for our students.
What major opportunities do you foresee in fulfilling that mission?
There are enormous opportunities locally and internationally. We are currently conducting market research studies in three countries to expand our operation. We are also seeking opportunities for our faculty and healthcare professionals to use their expertise on an intermittent and short-term basis to compensate for their loss of income due to the devaluation of the local currency and the hyperinflation we are currently experiencing in Lebanon.
What are the potential challenges?
There are many challenges along this rough road. Chief among them is competition from other institutions worldwide that have already taken that route of expanding beyond their borders and home countries. Nevertheless, we are confident that with the strategic vision of our Board of Trustees, the president, and our faculty and staff, collectively, LAU will find its niche and become an added value on the international scene.
How is LAU different from other institutions with regard to such an approach?
LAU has many traits that differentiate it from other institutions. To start with, its dual identity as a Lebanese and an American institution gives it an edge in the MENA region. We understand the MENA culture and at the same time bring the best of what the US has to offer in education and healthcare.
Previously as assistant provost for academic programs, assistant provost for special projects, and strategy officer for external projects and related entities you were instrumental in realizing institutional advancement. What are key elements of your experience that are particularly relevant for this new role?
My wide and extensive experience in higher education and my involvement in healthcare matters over the years, and in different capacities, helped me prepare for the rigors of this position. I owe that mainly to LAU that trusted me to hold different posts academically and administratively.