New MEPI Grant to Boost Employability
Vertically Integrated Projects will be adapted and applied at LAU, offering invaluable multidisciplinary experiences to students.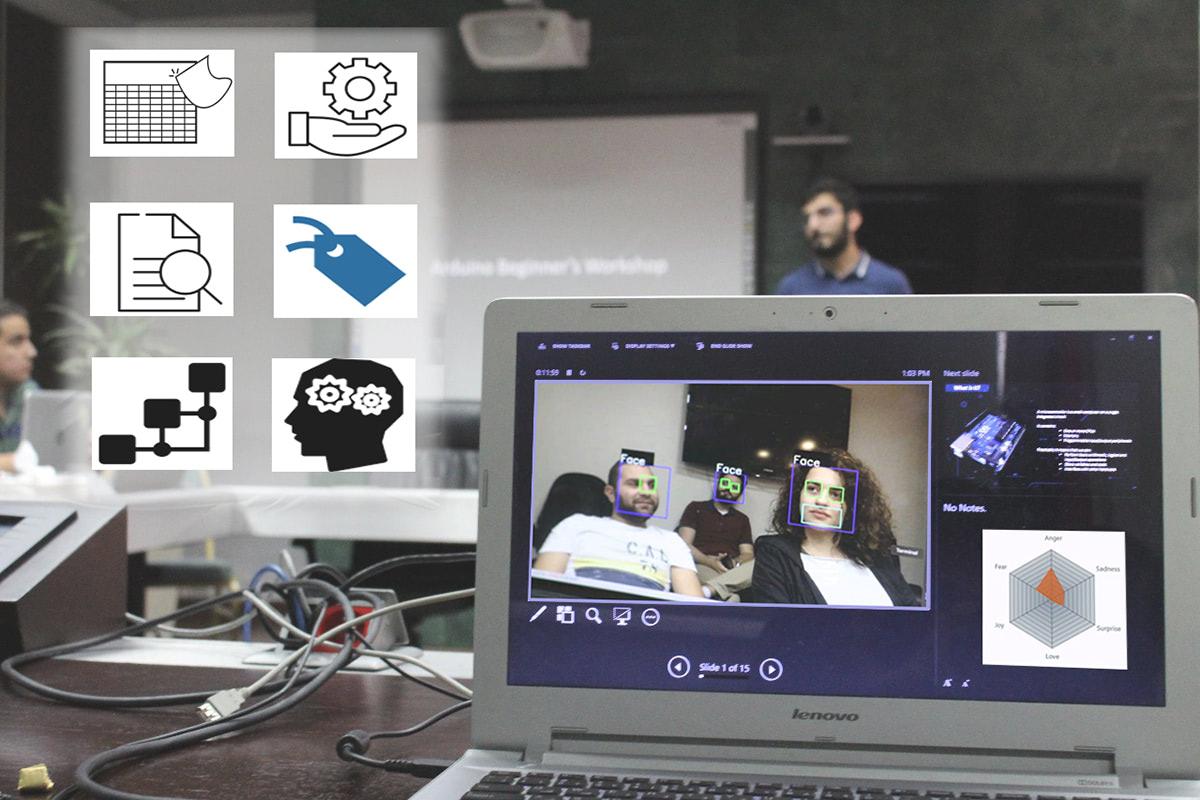 Together with the Georgia Institute of Technology (Georgia Tech) and the American University of Beirut (AUB), LAU has received a grant from the US Department of State, Middle East Partnership Initiative (MEPI), to support the Tomorrow's Leaders College-to-Work Pipeline (TLP), a project designed to help students connect with employers and maximize their career prospects in the MENA region.
The $3 million grant – shared by the three universities – will support 40 selected TL scholars in the pilot phase, as they gain experience through the Vertically Integrated Project (VIP), a framework designed by Georgia Tech that will be adapted and applied at both LAU and AUB.
Dean of the School of Engineering and TLP Director Lina Karam explained how VIPs work: students from across disciplines and different academic standings – sophomores, juniors, and seniors – work together on projects that are divided thematically. This enables the continuity of the project and knowledge transfer among students and their faculty mentors.
"From the students' standpoint, working on VIPs is similar to advancing within a company," said Dr. Karam. "They come in with certain knowledge and a skill set, and advance through the semesters, gaining more knowledge, taking on more challenges, and contributing more to their projects."
This scheme offers a dual mentorship opportunity: the first exchanged at peer level – with other students – and the second gained directly from faculty and industry partners, whose real-world experience and awareness of current market challenges are invaluable to students. Current LAU industry partners include Cisco, Nvidia, Intel and Google, among others.
Another advantage for the students, stressed Dr. Karam, is bolstering their critical thinking, problem solving, working in teams, and innovation. "Such skills are sought after by employers, now more than ever, as knowledge increasingly becomes available to employers through open sources."
The VIP experience at LAU will have an additional dimension dedicated for entrepreneurship, called VIP+, and inspired by the MEPI grant requirement to have students innovate and create their own startups. In the first year, students working on VIP projects will be required to take zero-credit workshops on entrepreneurship. At a later stage, and as their projects progress, they get to decide whether they would like to follow through by establishing their enterprises or continue on a regular track, focusing on other soft-skills workshops.
Reinforcing the United Sates Government's commitment to supporting the region's top universities, U.S. Ambassador Dorothy C. Shea expressed pride in "our affiliation with world-renowned academic institutions, recognized for top-tier education." She also welcomed the opportunity to fortify the longstanding partnership through MEPI as well as other programs.
Noting the pressing need for youth in the MENA region for hope, Tomorrow's Leaders (TL) Executive Director Dina Abdul Rahman promised that TL students will continue to work on their professional and entrepreneurial skills so that they may "join the professional task force in their respective countries, contribute to the growth of their economies, and give back to their communities as the future leaders of tomorrow."