On Trauma and Survival: Students Write their Minds
Three LAU students win in English Department's Annual Creative Writing Competition.
By Hanan Nasser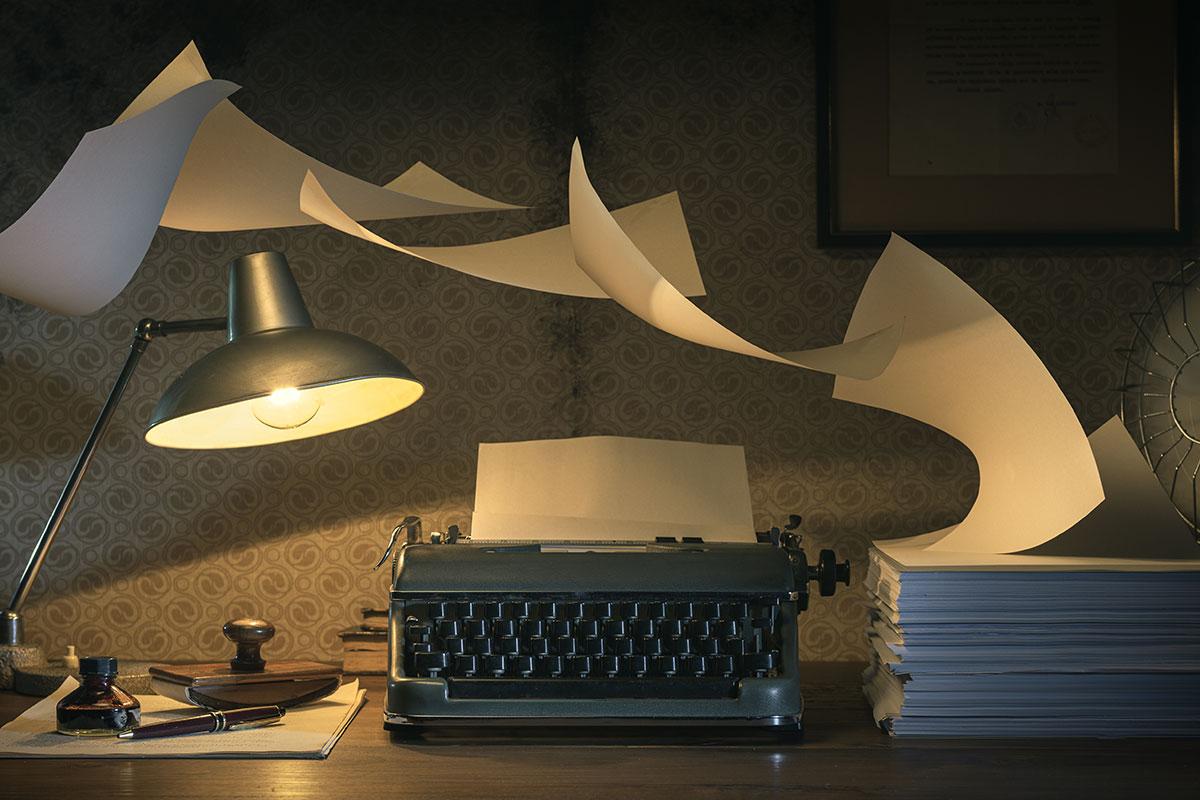 Trauma, coming of age and the all-consuming quest to power through difficult times were the topics of the three winning essays in the 9th Annual Creative Writing Competition organized by the Department of English at the School of Arts and Sciences.
The judging committee included Assistant Professor of Creative Writing Sleiman El Hajj and Senior Lecturer of English Paula Abboud Habre who followed a rubric of specific criteria such as the students' grasp of craft principles, language use, subtlety of approach, and publishable potential, to evaluate the submissions.
The competition received 18 submissions from undergraduate and graduate majors across most schools at LAU. Other submissions were made by international LAU students and students residing abroad, who reflected on their experience of border-crossing during the COVID-19 pandemic.
"Undergraduate students' writing in the Lebanese context is highly (auto)biographical, something that the Creative Writing Competition has sought to encourage, knowing that a lot that needs to be said about our lives here is often shrouded in debilitating silence," said Dr. El Hajj, the competition's principal organizer.
Multimedia journalism student Shahen Araboghlian won first award for his memoir-inspired essay How Mundane Are We?
Excerpt: "So here we are, with no peace to foresee, begging the world for double-taps, because watermelon juice and scented crayons are a tale of bygones, a tale long gone."
"As my current research focuses on the media coverage of the 2020 Artsakh War, I decided to approach the piece with that exact angle: the POV of a population in anguish, who is bound to rely on donations and social media posts and to raising awareness of the situation in its country. I wanted to show how painful it is to be able to show and convince unaffected others how bad it is here, wherever here might be," Araboghlian said.
Araboghlian's essay on the Nagorno-Karabakh War and its impact on the Lebanese Armenian community was described by the judges as a "seamless integration of biographical verse to both process and depict the learned helplessness of recurrent trauma."
The Second Place Award went to Marc Abi Aad, who is majoring in mathematics with a minor in computer science for his short story Homeless.
Excerpt: "I am alive in the middle of chaos, where the glass is shattered into pieces on the floor, where half of the apartment's roof has fallen, and where nothing else is recognizable: not a shape, not a color, not a face, not a voice … I am alone."
The competition was an opportunity for Abi Aad to express "repressed emotions of anguish and trauma" in the aftermath of the August 4 explosion.
His short story describes the eruption of the port blast during an interview between an artist and a journalism intern.
"I attempted to describe the feeling of homelessness experienced by our community: not only did a considerable proportion of our society lose a shelter amid the shattered capital, but the entire Lebanese society lost the sense of belonging to a safe nation where one could build a future, achieve dreams, and attain stability. Moreover, I expressed my personal belief in the importance of art when dealing with harsh situations and traumas," he said.
The committee said Abi Aad won the award for his "poignant portrayal of the role of art, including writing, as a vehicle for finding meaning in and through trauma, against the backdrop of the August 4, 2020 explosion."
Third Place Award went to pre-med chemistry student Reef Aman Eddine for her personal essay Dear Raven that offered an "exploration of coming-of-age conundrums in a context blighted by constant turmoil and instability."
Excerpt: "If someone chooses to fight me for who I am or who I love, then they should start reconsidering. Wage a war against frightened lonely teenagers, and you will lose the war against corruption, against violence, against the reason that made people lose their lives and homes. When you lose that war, you too will realize that it doesn't matter."
"Being a constant witness to the awful mistreatment people are subjected to when they are labelled 'non-heteronormative,' I started loosely writing pieces of the memoir as a means of defying that system in the way that I could," she said.
Talking about her writing process, she said that for the most part, she was in a state of emotional distress.
"Bit by bit, writing helped me ease out of those emotions altogether. In other parts of the memoir, on the days I found myself particularly proud of who I am and how far I've gone to accept myself and come to terms with my identity, writing helped me solidify these positive emotions and set aside any negative ones."
All entrants received digital certificates in recognition of their participation, while the top three winners received award certificates and prize vouchers from Librairie Antoine.