Overcoming Trauma Through Play
Architecture faculty engage former and current LAU students in rebuilding Beirut's playgrounds.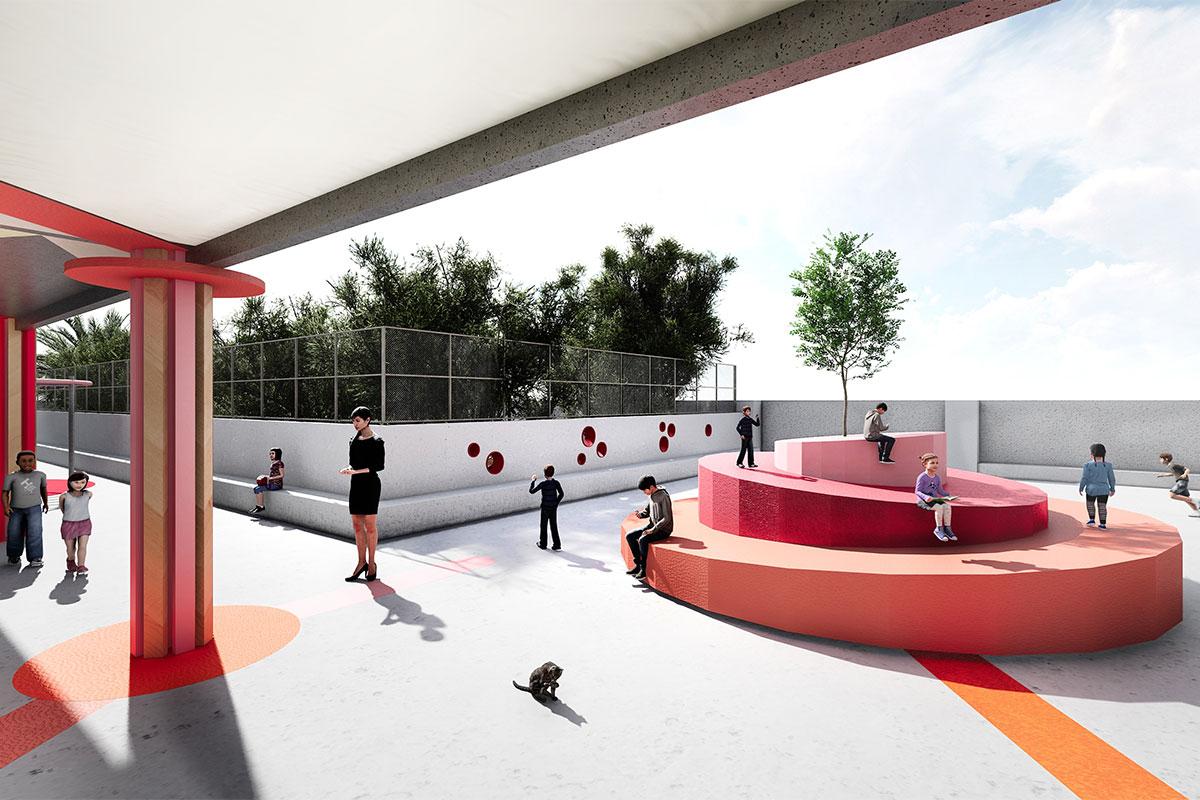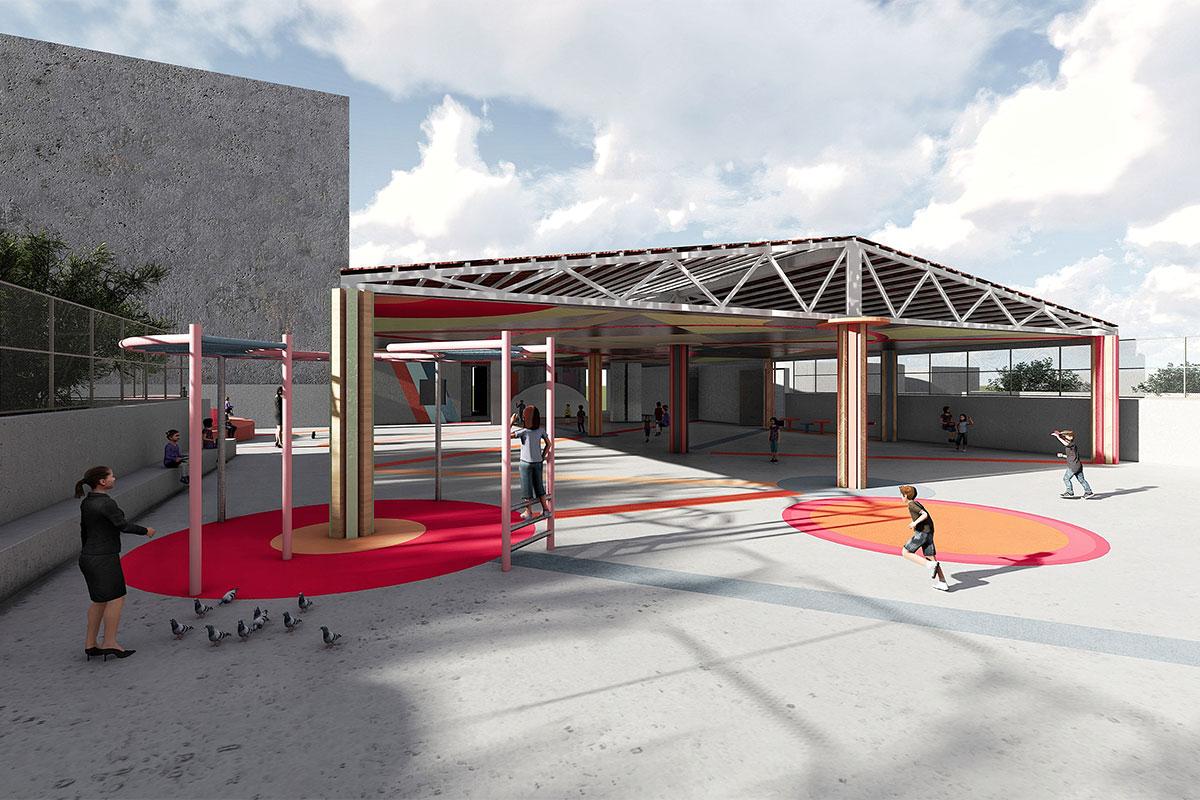 The August 4 Beirut explosion left inconceivable destruction, including more than 100 schools, some of which were completely damaged. In the weeks and months following the disaster, the LAU community had risen to take part in relief efforts across multiple fronts.
Among them were faculty members at the School of Architecture and Design (SArD) Sandra Richani and Nada Borgi, who partnered with architect Etienne Bastormagi to create Let's Play, an initiative to rebuild school playgrounds in Beirut.
In this interview, the duo, who are also founding partners at [Hatch] Architects, talk about how their plan came to life, the obstacles they encountered, and why non-traditional playgrounds could be the key to overcoming trauma.
What motivated you to launch this initiative?
The kids we met on the street continued to find places to play despite the destruction. We thought that if they could find their place and space amid all this chaos, so could we.
We believe that children's play is the purest form of resistance. Through it, they propose some of the most creative, rebellious, and therapeutic approaches to deal with trauma. They play everywhere but appreciate the additions, the colors, and the tools that may be added for them to appropriate. They can transform everything into a game, and this was our starting point: we all need to learn to occupy places again, organize, and grow while playing in our city. Our premise is that serious art and serious revolutions are born from the paradox of serious play.
What obstacles did you have to address?
Integrating play as a main part of education and believing in the necessity of fun and experimentation were never adopted in Lebanese schools, except for an elite few.
Play-based learning is slowly being introduced in the education system, but its physical manifestation, which would translate first in the playgrounds, is barely visible.
Most playgrounds in damaged areas had been bare concrete platforms – some including plastic toys – but this does not encourage kids to play, interact, imagine, or intervene.
Our designs are not meant to dictate how children play, but rather to invigorate their imagination and provide them with a tool for experimentation focused on collective play. School principals seemed hesitant at first but were convinced once they saw the designs.
The main challenges remain financial, especially with the increase in the cost of materials and the hike in exchange rates. Another challenge has been the pandemic, as we would have loved to involve children in our design process.
How did you get round the lack of funds in the current economic crisis?
We started with an online crowdfunding campaign, hoping to garner international interest from the Lebanese living abroad and non-Lebanese. But the response was insufficient, partly because the initiative took off a few weeks after the blast when many had already donated. Another reason might have been that playgrounds are not perceived as an immediate need – such as food and shelter.
However, many Non-Governmental Organizations (NGOs) working in Lebanon understood that the various forms of public spaces that include playgrounds are indeed vital for the community's recovery. Currently, our playgrounds are funded through five established NGOs working in Lebanon that target 11 playgrounds at 11 different schools. At the time of writing, construction is underway at three schools, while two are being designed and four are being priced by contractors. We hope to have 15 new playgrounds ready by the start of the upcoming school year.
Are any of your students involved in this initiative?
Many volunteers are our current and former LAU architecture students, and we are involving them in all the aspects of the project. Their contributions have been instrumental, as they ran surveys in the playgrounds, spoke to principals, designed, and worked on presentations for donors and schools. They are also assisting in preparing documents for pricing and follow-up on site. They are second-year student Tamara Nasr and senior student Elie Chahine, as well as alumni Mike Chaiban, Hussein Ramadan, Yara Ayoub, and Yara Barbar, who graduated last year.