Port of Beirut Blast: How People's Subjective Experiences of the Trauma Differ
A research study by LAU faculty explains how people's emotions and attitudes were explicitly and implicitly impacted after the August 4 Beirut blast.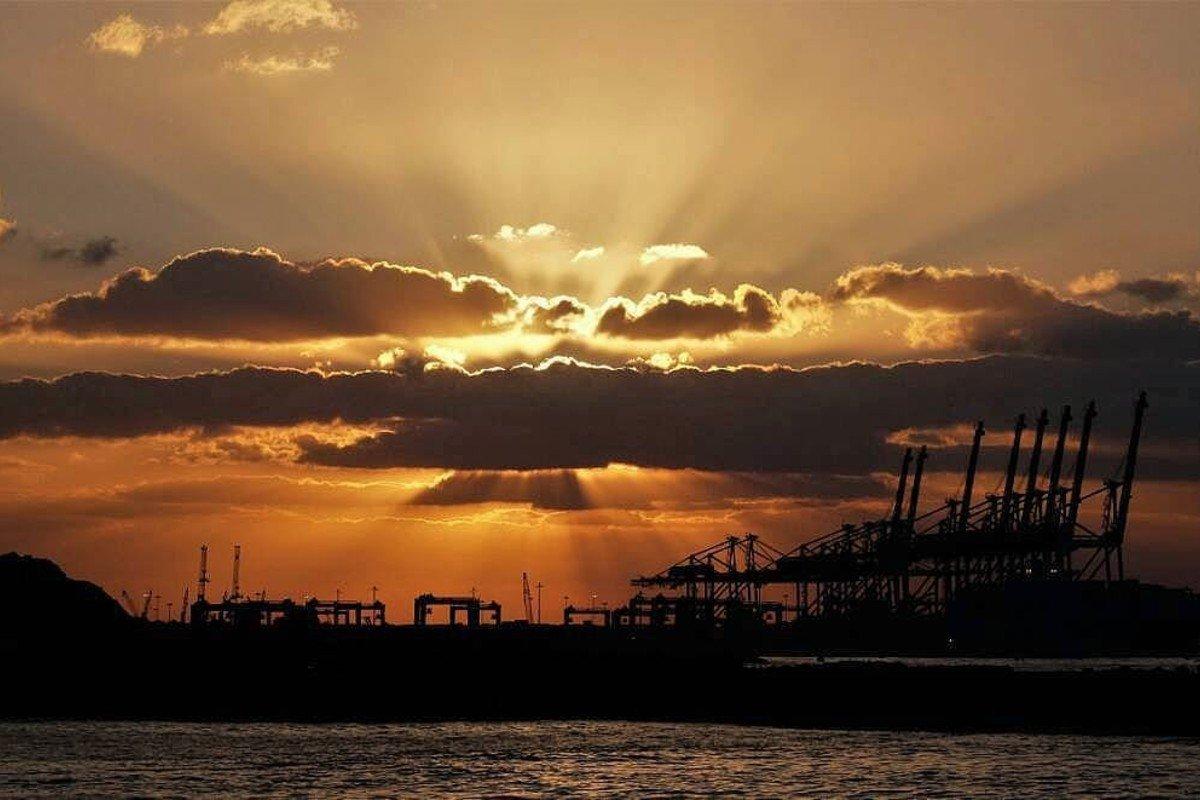 While many may have escaped the physical injuries of Beirut's August 4 blast, they might nevertheless suffer severe short and long-term trauma consequences, one study revealed.
In their co-authored project, to be published soon, Assistant Professor of Psychology in the Department of Social Sciences Myriam El Khoury Malhame and Assistant Professor of Neuromarketing and Business Communications at the Adnan Kassar School of Business (AKSOB) Dunia Harajli studied how people's emotions and attitudes were explicitly and implicitly impacted four months after the blast.
"To better inform targeted interventions and improve mental and social assistance in light of the high prevalence of mental distress and decreased functionality after collective trauma," explained Dr. El Khoury Malhame, "we went beyond classical psychopathology assessment to investigate the needs and vulnerability profiles within the population at large."
To do so, and instead of the traditional trauma-focused scales and the homogenized demographics such as age, gender or income, explained Dr. Harajli, "we used the reliable neuro-scientific technology, RTT (Response Time Testing) – a smart test that measures how people respond to Yes/No questions, and records the speed and rhythm with which they touch the screen – as an indicator of attitude strength and behavioral intention, and we redefined clusters of individual differences in risks of distress."
The smart test used was iCode™, an industry-recognized Response Time Testing technology created by NEUROHM.
For instance, "although women and youth are usually considered more at risk of post-traumatic stress disorder (PTSD), we refined the identification of vulnerability by avoiding over-homogenizing these individual demographic categories," noted Dr. El Khoury Malhame. "We analyzed clustered dimensions instead of a single demographic factor and showed that those with high media exposure, job insecurities and dissatisfaction with one's country were more prone to negative experiences after the blast."
The cross-sectional study aimed to gain insight into the overall level of distress through a dimensional approach to subjective experiences (negative emotions and cognitions, physiological impairments and intrusive thoughts), while also looking into attitudes, coping strategies and needs to subsequently identify at-risk individuals.
It also sought to differentiate susceptibility to known outcomes of trauma exposure: generalized worry about the future, and trauma-related symptoms (nightmares, avoidance, etc …); and focused on resilience factors, such as prosocial behavior, spirituality, and optimism.
Can Lebanese people still be compared to a rising phoenix after August 4? "One third of the participants identified as optimistic and two third as resilient," said Dr. Harajli of the findings. "These were mostly the spiritual individuals who would least likely report distressing emotions and attitudes in spite of being affected by the explosion." Factor analyses further showed that those who identified as resilient connected mostly with a strong sense of community and social support.
This can be explained by the fact that "spirituality has also been found to improve mental health and wellbeing in general, and in particular after a trauma, helps to alleviate symptoms of PTSD and depression, as well as reduce anxiety and substance use," she added.
In the Beirut collective trauma context, the study aimed at distinguishing subjective opinions that are easy to change and those that are hard-wired and more likely to influence individual behaviors post-trauma.
"We measured RT to stated attitudes and emotions after the Beirut port explosion to account for the unconscious processing known to influence mental functioning and decision making and avoid conformity and post-conscious rationalization, which might bias classically used self-filled scale," Dr. Harajli explained. For example, although 90 percent of people reported pro-social attitudes such as "others' needs are more important" and "I want to help the less fortunate," these statements had the highest distortion levels, highlighting again the importance of this innovative RT approach.
In total, 1,323 answers were collected from LAU students, staff and faculty – residing in and out of Beirut – as well as expats, given that the university and the LAU Medical Center-Rizk hospital are located in the devastated area and have sustained extensive damage.
Results showed that an alarming 70 to 80 percent of the people, living in Beirut or not, explicitly reported anxiety and stress, intrusive thoughts as well as behavioral changes – such as insomnia and sensitivity to noise – and concerns about the overall situation, including their financials. Yet only 9 percent resorted to psychotherapy to manage their distress. This is a timely reminder to continue talking about mental health and design outreach programs for individuals and institutions still suffering one year after the explosion.
The devastating effect of the port explosion has also impaired the survivors' ability to work with 60 percent reporting reduced focus and productivity at work, and "has significantly fueled the educated youth's confident willingness to leave the country," Dr Harajli added.
"Physical damages and material loss were not the only predictor of poor emotional responses in the aftermath of the blast; pessimism about the future, lack of faith and social support worsen the mental burden," said Dr. El Khoury Malhame. "On the other hand, community support, faith and optimism were found to be protective factors against negative experiences. Such attributes could be capitalized on by policymakers and key players to mitigate the long-term effect of the explosion."
While expats were not directly exposed to the destructive consequences of the blast, they were nonetheless emotionally and behaviorally impacted, and as such "should also attend to their mental health needs," she explained.
The most important finding perhaps was that the blast generated an immense, almost unanimous, degree of uncertainty about the future.
"Statements about personal distress were expressed with high confidence so people know they are not OK, whereas statements about the future had high levels of distortions, suggesting less hard-wired beliefs," concluded Dr. El Khoury Malhame. "These imply that the local community, if provided with needed resources and support, could come together and channel the environmental instability of this turning point in Lebanon toward malleable growth opportunities to make Beirut rise again."