Powered by Passion: LAU Simulation Models Wrap Up Another Successful Year
The university's youth leadership programs cut through COVID-19, registering more growth, and perpetuating their unique civic engagement offering.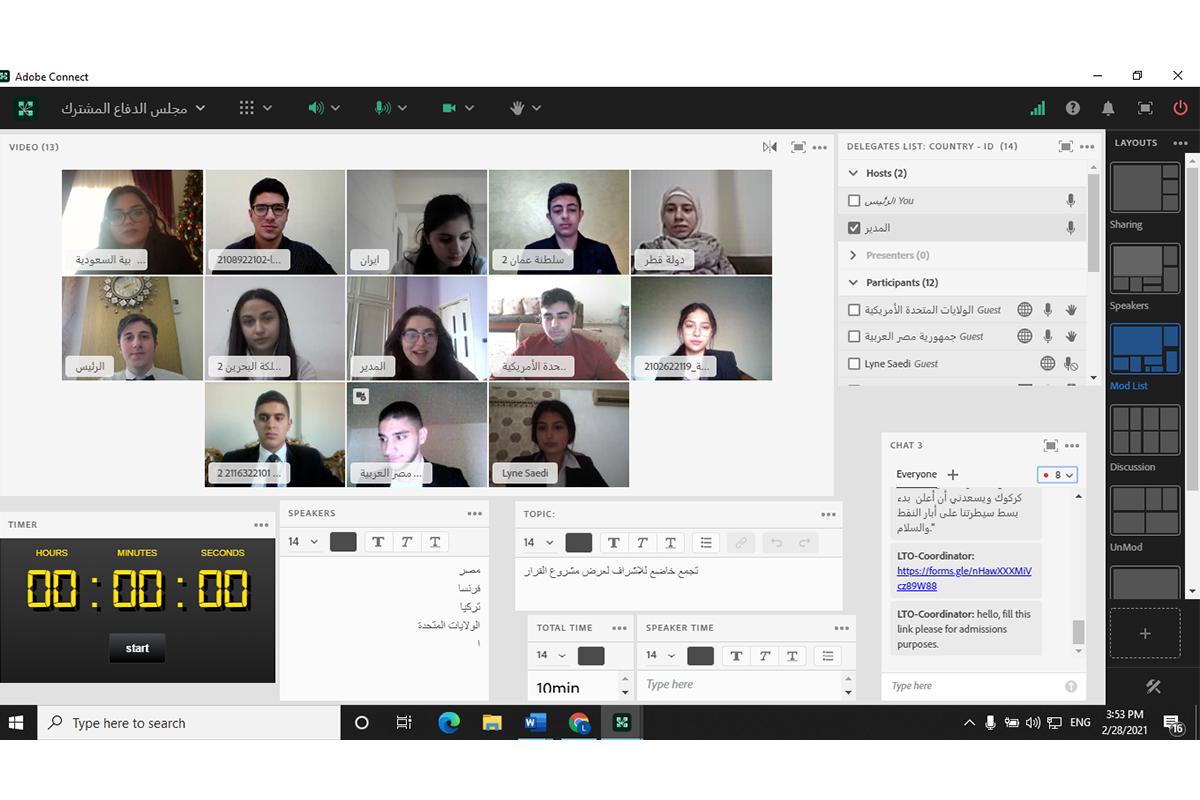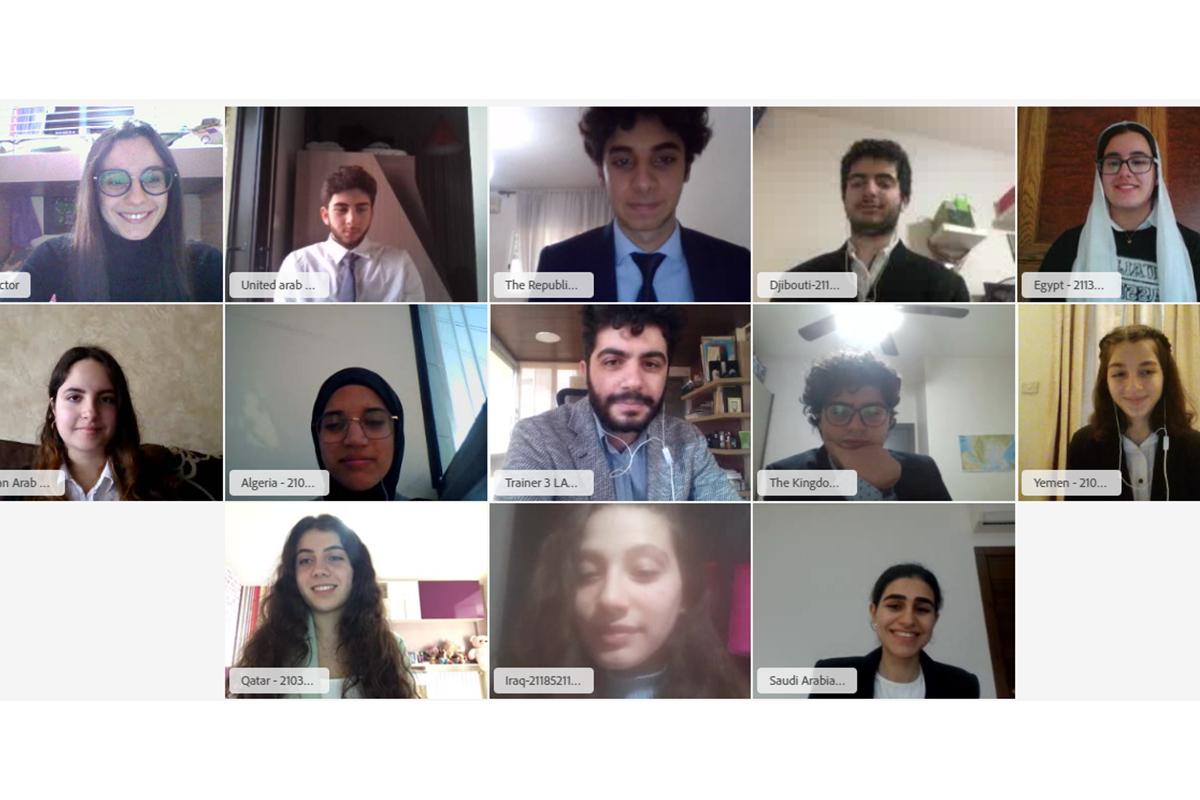 As the first case of COVID-19 arrived in Lebanon in February 2020, the LAU Simulation Models (LAU SM) were conducting their final conferences – possibly marking the last time that Beirut and Byblos campuses witnessed the buzz of hundreds of young people caucusing in person.
Back then, Assistant Vice President for Outreach and Civic Engagement (OCE) Elie Samia spoke about how the programs were able to circumvent closures during the October 17 Uprising – a testament that school partners believed in the added value of the programs.
A year on, the programs have seamlessly shifted online, and the number of participants continues to tell a successful story, with "versatility and vitality" as this year's theme indicates.
More than 180 LAU student leaders made up the secretariat, many of whom played multiple roles across Model United Nations (MUN), Model Arab League (MAL), Model European Union (MEU), Model African Union (MAU) and Model Good Governance (MGG) – the latest addition to LAU SM in partnership with Friedrich Naumann Foundation.
On the receiving end, 3,423 middle- and high-school students from 250 schools took part in the programs as delegates. They were trained, mentored, and motivated to achieve their full potential, albeit virtually, and in multiple languages.
For LAU SM Director General Racha Doumit, the experience had been a lesson in servant leadership. "Thriving in adversity is about passion, discipline, resilience, and adaptability," she said. "I found solace in knowing that I was partaking in shaping the minds of a younger generation."
The transition to online delivery was no easy feat, but the student secretariat, under the OCE mandate, knew that declaring a hiatus was never really an option. They rushed to work as early as August to digitize processes and training material, and to boost outreach online.
From getting student delegates to unmute their microphones and engage in training sessions, to overactive chat boxes, the secretariat celebrated every accomplishment, no matter how small.
Deputy of Media Relations Rana Tabbara noted how online learning proved beneficial for introverted delegates, who felt more ease speaking up in a virtual setting. "This year's challenges made us more committed than ever to the vision behind these programs."
Samia recognized the student leaders' exceptional drive for success. "They are fueled with purposeful passion to spread the culture of peace, diplomacy, hope, justice and leadership to thousands of young students from all around the world."