Q&A With Telecoms Expert and Alumna Dania Jouni Shehadeh
LAU's AKSOB alumna Dania Jouni Shehadeh addresses the importance of empowering Arab women and bridging the gender gap in the Arab world.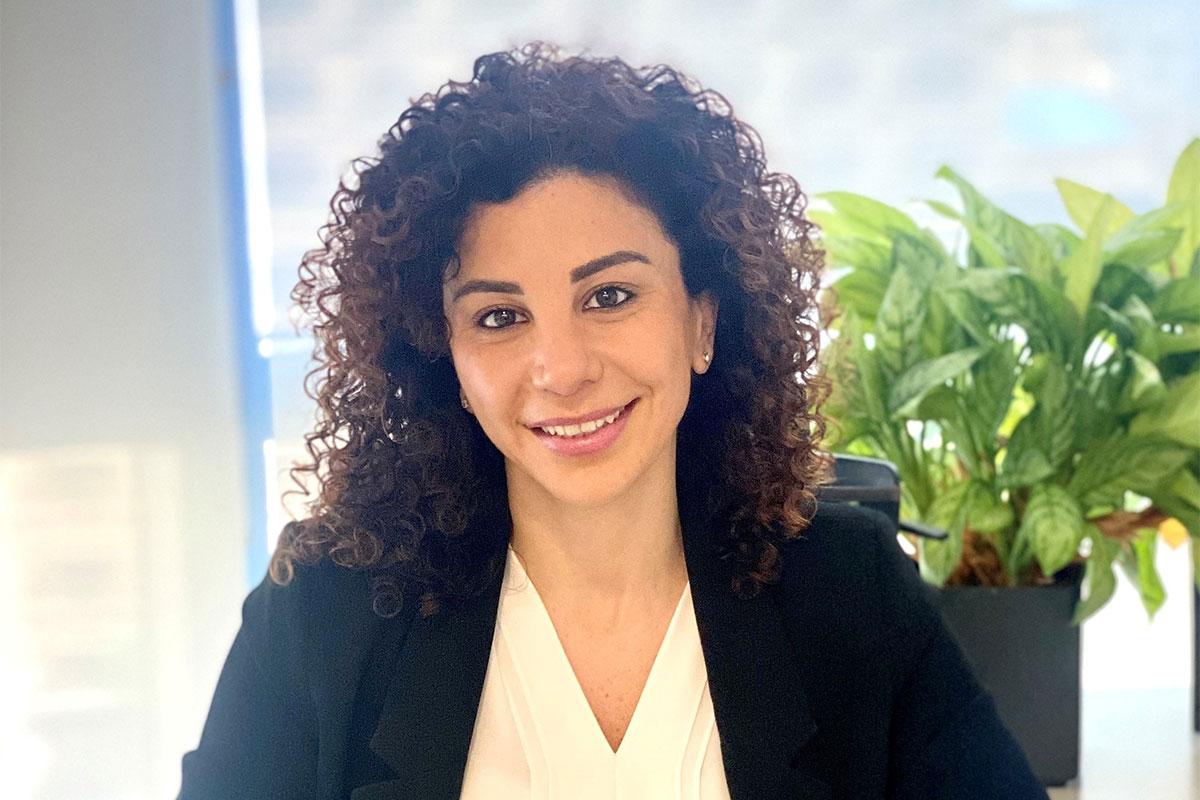 Since graduating from the Adnan Kassar School of Business and for the past 19 years, Dania Jouni Shehadeh (BS '02, MBA '04) has taken on leading roles in core functions and strategic projects in telecommunications. Today, she is also a freelance business consultant for startup companies and is involved in establishing a startup on renewable energy while empowering women in the Arab world to assume key executive roles and positions.
In this interview, Jouni Shehadeh touches on her career path and aspirations.
You have worked in telecoms for almost 19 years now. How did this experience help you in launching your own business?
Working in the telecoms industry has helped me build a great deal of expertise, especially since I have handled positions in several departments like Commercial, Customer Care, Technical, and Operations. I have also worked on strategic and critical projects that enhanced my core competencies. Moreover, my educational background, namely LAU's MBA program, was a great tool that allowed me to strengthen my work experience and acquire managerial positions, coupled with the Executive MBA from ESADE, Spain, that gave me wider exposure to the entrepreneurial ecosystem and a global network.
This is when I realized there was a gap in the startup establishment process and found myself able to help startups and SMEs.
Tell us about your company. How did it start and what sets it apart?
The idea for UP Business Consultancy came from my entrepreneurial experience. I discovered there was a need for expert advice in the establishment process, as friends and colleagues were reaching out to me for support with their startups.
Through my global network of expertise in other fields, I can provide end-to-end service to startups and SMEs in several areas, financial and non-financial, to help them achieve their goals and go further UP the ladder.
You have been chosen to represent Lebanon in the Women Empowerment program. Tell us more about your experience.
During my tenure at Zain, a leading telecoms company in the MENA region, I was chosen to represent Lebanon in its Women Empowerment Program and earned a 100 percent scholarship to pursue an Executive MBA at ESADE.
The program was a remarkable journey in my personal and professional life. I learned more about women's capabilities and that men should not be intimidated by our rights, but instead understand that we are helping to make things better for our country's and children's futures.
However, there should be more focus and awareness in terms of mindset and culture change. Men and women should know that we do not want to take over but aspire for equal rights and opportunities to play an active role in society. Rather than act as victims, we must empower ourselves, and then ask for fair treatment. We must believe in ourselves before asking others to believe in us and empower our children early on, building a good foundation for their self-esteem, and working on giving them a well-rounded education.
How do you assess/view the role of women in the business fields in the Arab world? What is yet to be achieved?
In the last few years, many Arab women have shown tremendous risk-taking with the number of women entrepreneurs increasing in the Arab region and in leading positions at the corporate level. This new reality is proof that they can overcome obstacles and are not different from women in the rest of the world, although there is still a limit to how far they can enhance their presence and role.
In Lebanon, women have always been ambitious and brave, thriving over the years to make a significant change in the workplace. Many Lebanese women have been acquiring higher education levels, which have led them to assume key executive roles and positions. As far as the corporate field is concerned, we are also witnessing remarkable change in terms of gender diversity.
There is a lot of potential in Lebanon and hope also on the political front especially after seeing more women in the government and parliament, as well as in key positions in some of the most reputable companies.
Nevertheless, there is still a lot to be done when it comes to woman's civil rights specifically from a legislative perspective. Laws must change to grant women their basic rights in terms of giving the Lebanese nationality to their children and must also be enforced to protect them from domestic violence and abuse.
What advice would you give prospective students interested in pursuing your field?
First and foremost, never say "I cannot do it" or "I might fail." We have all made mistakes and learned along the way.
Second, I recommend they gain a well-rounded corporate experience before venturing into entrepreneurship, as it will give them perspective on the business world and the way corporations are managed.
Third, when they establish their startup, they need to seek advice and invest in consultancy, as smart investing at this stage will be harvested later. This is the starting point that determines the direction of their business, and there is a lot to be learned, bearing in mind that they now have the advantage of having someone guide them, which was not evident a few years back.
What experience(s) from the LAU years do you feel inspired any of your work?
My journey at LAU set my career in the right direction. I obtained my MBA right after my bachelor's degree, simultaneously with my first junior job in telecoms. I was also working at LAU to cover my scholarship, so the whole experience made me stronger and ready to face the corporate world with confidence.
The level of education at LAU, the caliber of the professors, the peers, and the whole educational ecosystem go a long way to preparing students for different aspects of the corporate and business fields.
This interview has been edited and condensed for the sake of clarity.