Reaping the Rewards of Retail: Q&A with Entrepreneur and Alumnus Toufic Kreidieh
AKSOB alumnus and CEO of Brands For Less Group highlights the hard and soft skills needed to start a retail business and keep it relevant to fast-changing market demands.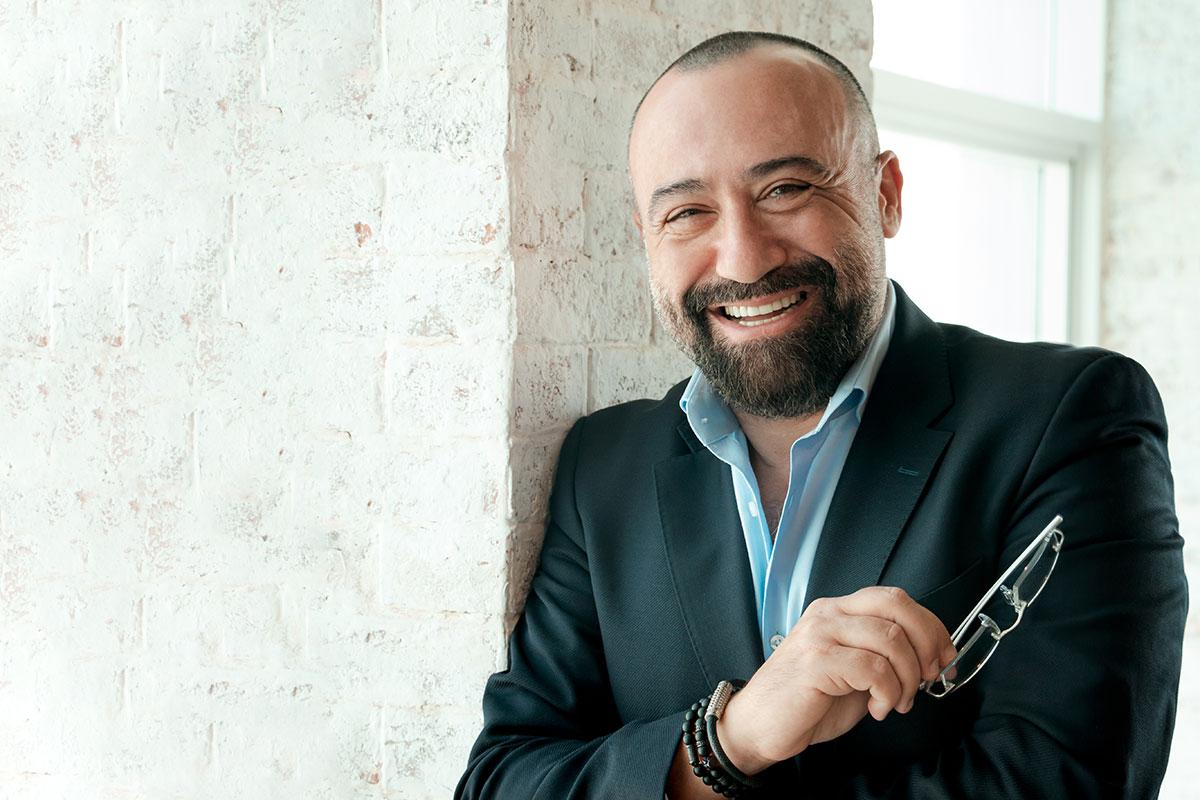 Driven by an entrepreneurial spirit and business acumen, LAU's Adnan Kassar School of Business (AKSOB) Toufic Kreidieh (BS '93) made it big through sheer hard work. For the past 25 years, he has been at the helm of Brands For Less (BFL) Group, an off-price retail enterprise in the Middle East.
In this interview, Kreidieh touches on the rewards reaped and the lessons learned from founding the company.
Tell us about your experience in launching BFL. How did it all start?
It all started in 1996. My colleague and university friend Yasser Beydoun and I shared a vision of starting our own enterprise. We identified a gap in off-price retail businesses in Lebanon and were encouraged by the fact that it required minimum capital investment. That is how we started BFL in Beirut, a first in the region.
Things were not all rosy at first; with little financial assistance from banks and an underground parking lot of a residential building to work in, we had to use any profit we made as additional capital to expand the business. Eventually, it grew to become a leading off-price business brand in the country, which would not have been possible without our solid team and the customer-centric approach of our strategic plans.
Following the success of two BFL stores in Lebanon, the company shifted its headquarters to the UAE in 2000. We were able to achieve significant success by that time, and with Dubai's strategic location, we believed that our business would attract a huge number of customers. The rest is history.
The idea of having a shop that combines well-known brands for a lesser price was new to the Middle East. What were the challenges faced along the way?
At first, we had to convince companies to sell us their end-of-year inventory, so we persistently followed up with brand businesses to show how dedicated we were, and they were delighted at how we were able to sell everything almost instantly. Our efforts were rewarded, as companies started to realize how keen we were, and soon began to supply us with additional containers.
We learned to embrace the rapid change in consumer needs in the region, which meant that we had to constantly revive existing brands and launch new ones into the market under our management, even though we have been operating in the region for more than 20 years.
When the COVID-19 pandemic hit businesses, you shifted to e-commerce. What did you learn from this experience?
As COVID-19 took the world by surprise, we implemented swift and decisive approaches to meet the new challenges.
During the initial months, we undertook to keep our employees safe and use our resources to enhance online servers. We decided to further invest into our business by pivoting funds into our e-commerce platform. We recognized that since people were resigned to staying at home, they may want to shop for new items.
More than one year into the pandemic, we have experienced first-hand how e-commerce is revolutionizing all sectors, especially retail. We also saw the need to invest in automation and look for better roles for our employees to prevent similar situations in the future from affecting our business.
Addressing the changing needs of customers is fundamental to long-term success. That said, we also discovered that by enhancing our customer feedback and communication channels, we were able to turn challenges into further growth opportunities.
From this experience, are soft skills as important as hard skills? And if so, how and to what extent?
While hard skills are necessary to successfully accomplish job demands, soft skills provide a more positive and functional work environment.
Across all aspects of a company, one would need to have both. Hard skills, such as economic analysis, strategic planning, and design can be learned, while soft skills are acquired over time and through practice. Each of us is predisposed to be stronger in some soft areas more than others. But with self-awareness, empathy, persistence and humility, we can improve in other areas over time. Team members with strong soft skills are easy to work with and their emotional intelligence can be a boost to the team, which is critical to success.
What lessons from your LAU years have shaped your entrepreneurship skills?
LAU helped me develop my entrepreneurship skills and prepared me to gain the necessary abilities and attitude as a leader. Aside from the lectures and training sessions, I also took to heart the life lessons from our professors – such as accepting failures – as stepping-stones to learning and success.
I learned to see things from a different perspective, which enabled me to discover new opportunities that proved helpful when we started our off-price retail business. Participating in different activities at university bolstered my self-confidence, encouraged me to take risks and enhanced my ability to foster good teamwork, which required sharp insight and listening skills.
My years at LAU also helped me to remain objective during times of uncertainty. The critical thinking and strategic planning skills came in handy when it was crucial for us to succeed, especially when we had to navigate through a global economy facing a pandemic.
What do you look for when hiring new graduates?
Fresh graduates understand that change is the only constant, and that to remain relevant and competitive in their dream career, they need to keep improving their skills.
Ideal candidates are those who can quickly adapt to the demands of their role and are open to improvement. With the right attitude and skills such as flexibility, resilience, and problem-solving, they can become a top asset to any company they join.
Aside from possessing soft skills and a good attitude, applicants who have significant knowledge about the industry can contribute a great deal to the company. While they may not have an actual experience of the job, they might have fresh ideas that may help improve our products and services and enhance our overall brand image.
What advice would you give prospective students interested in pursuing a career in retail?
One key to success in our industry is to develop a retail model that integrates unique merchandise purchasing and inventory turnover. Aspiring retailers should look for unique features that they can offer and develop their brand image to stand out.
I highly advise them to maintain a low cash-burn rate so that the company they will work in can adapt to any eventuality. Instead of needlessly spending resources to compete with others, they should aim to maximize the potential of each team member and available assets, as well as optimize their operations.
They should also take calculated risks if they want to aim higher. The retail industry is undergoing a massive transformation and companies that look for innovative technology and approaches can reap better rewards down the line. In most cases, companies should only experiment depending on their risk appetite and safety net. If the results do not go exactly as planned, they would still have gained valuable insights to use later.
Read more about preparing for a career in retail here.
This article has been edited and condensed for the sake of clarity.