Research Highlight: Anti-Inflammatory Activity Evaluation of Lebanese Cannabis Sativa
Scientific research confirms medicinal properties of cannabis oil extract for inflammatory diseases in animal models, paving the way for future impactful studies.
By Hanan Nasser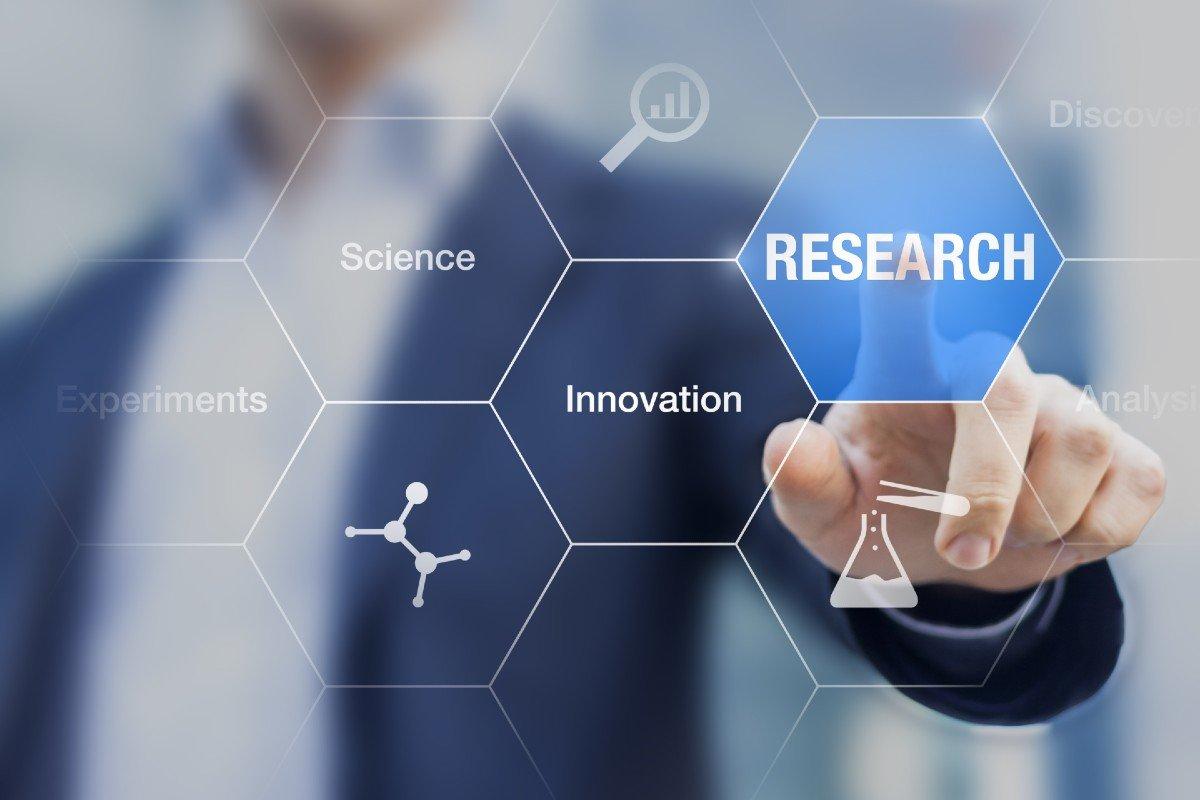 A study by a team of LAU faculty and students published in the Journal of Ethnopharmacology has revealed that Lebanese Cannabis oil extract (COE) possesses therapeutic properties in the treatment of inflammatory diseases in laboratory animal models.
According to available information in scientific literature, "In vivo and in vitro anti-inflammatory activity evaluation of Lebanese Cannabis sativa L. ssp. indica (Lam.)" may well be the first applied research on Lebanese cannabis since 1984.
The study, an interdisciplinary collaboration between faculty at the School of Pharmacy (SOP), the Gilbert and Rose-Marie Chagoury School of Medicine and the School of Arts and Sciences (SoAS), found that COE reduced inflammation and edema in chronic paw edema of Sprague Dawley rats, further supporting its possible therapeutic properties in certain inflammatory disorders.
"The study aimed to evaluate the phytochemical and anti-inflammatory properties of a cannabis oil preparation from the cannabis plant grown in Lebanon," said project spearhead Dr. Mohammad Mroueh, professor of Medicinal Chemistry and Pharmacology at LAU.
The study findings demonstrated that COE possesses "remarkable in vivo and in vitro anti-inflammatory activities comparable to dexamethasone, a potent corticosteroid," he explained.
These strong anti-inflammatory effects, said Associate Professor of Pharmacology at the school of medicine Wissam Faour, were found to be produced by the chemical constituents of cannabis, mainly cannabidiol (CBD) and tetrahydrocannabinol (THC).
"The chemical analysis of the COE, obtained from Cannabis indica (hybrid strain) grown in Lebanon's Beqaa Valley, revealed that CBD; 59.1 percent and THC; 20.2 percent were the most abundant natural cannabinoids," said SoAS Assistant Dean Robin Taleb.
CBD is recognized for its therapeutic properties while THC is known for its psychoactive properties.
Research and challenges
The investigation process involved the extraction of the essential oil using Lebanese cannabis samples, and the characterization of its constituents, including what chemicals were present and their percentage within the oil.
However, no research is without its challenges, as noted by one of the investigators Dr. Wassim Shebaby, research faculty and postdoctoral research fellow at SOP's Pharmaceutical Science Department.
"The major challenge we have encountered throughout the research has been obtaining and collecting cannabis samples via official channels," added Dr. Shebaby, whose work, as part of an interdisciplinary team, has focused on isolating and characterizing natural compounds from Lebanese medicinal plants and evaluating their chemical and pharmacological properties.
What's next for the team?
While the current findings are not unique, they constitute a step toward the phytochemical (chemical compounds in plants) and pharmacological evaluation of Lebanese cannabis, said Dr. Mroueh, as "this study will pave the road for more advanced studies to explore the potential clinical and economic importance of this controversial plant."
The team is planning to extend their research to the other cannabis species and other hybrid strains found in Lebanon.
"We have a couple of other ongoing research projects evaluating the in vitro and in vivo (in animals) anticancer properties, antimicrobial activity against multidrug-resistant bacteria," said Dr. Mroueh. An important step would be to phenotype and genotype all cannabis strains grown in Lebanon, "especially after realizing that there are both the low THC/high CBD and high THC/low CBD strains in Lebanon."
"Eventually, we hope to start pilot clinical studies to assess the anti-inflammatory effect of cannabis on selected patients and those perhaps non-responsive to steroid treatment," noted Dr. Faour.
"In addition, it would be interesting to evaluate any possible anti-inflammatory properties of cannabis extracts against cytokine storms caused by COVID-19," added Dr. Mroueh. Clinical trials (i.e. in people) of cannabis, however, can only go ahead once, and if, approvals through the appropriate channels and by the concerned authorities are secured.
A collaborative effort with students
The study was also a learning opportunity that involved undergraduate students Edwin Chrabieh and Marissa El Hage, and graduate students Jane Saliba and Jana Ismail, under the faculty's direct supervision.
"We were responsible for the in vitro part of the research. We tested the inhibitory effects of COE on LPS-induced production of TNF-alpha in isolated rat monocytes," said pre-med biology undergraduate Chrabieh.
For four months, the students were mentored and advised by the faculty and laboratory specialists in learning and adapting to the required techniques.
"We practiced different procedures such as cell plating and treating, WST-1 assays, cell lysis, Western Blots etc. After gaining confidence, I was assigned to perform Western blots on inflammatory mediators for around four months," he said.
For SOP undergraduate El Hage the research study reinforced her interests in pharmacy.
"I also had the opportunity to use or apply the science I have learned in the classroom to a real-world setting, and I have been able to better identify the skills needed to be successful as a research scientist in the future," she said of the experience.
Saliba, who is pursuing an MS in Pharmaceutical Development and Management at the LAU SOP, said she was involved in the development of the study concept and design and sample collection for analysis and histopathology.
"I got to be fully involved in the entire process from start to finish and was able to develop skills and increase my knowledge on many levels," she said.
One thing the researchers are certain of is that cannabis research will have a great impact on future studies in the field of inflammation.
"What made this experience more interesting was the fact that the research revolved around cannabis, whose possible medicinal properties tend to be largely overlooked. I believe it is worth exploiting medically and industrially," Saliba said.
Dr. Taleb agrees. As the race toward advancing healthcare globally gains more momentum, "scientists worldwide are finally given the green light to investigate the therapeutic effects of the plant, which for generations has provided its users with a recreational escape beyond traditional medicine."