Students Research Microplastic Pollution Around Palm Islands Natural Reserve
Assistant Professor of Chemistry Elias Akoury led an undergraduate research team on a field trip to gather samples and further assess toxicity levels in sea water.
By Hanan Nasser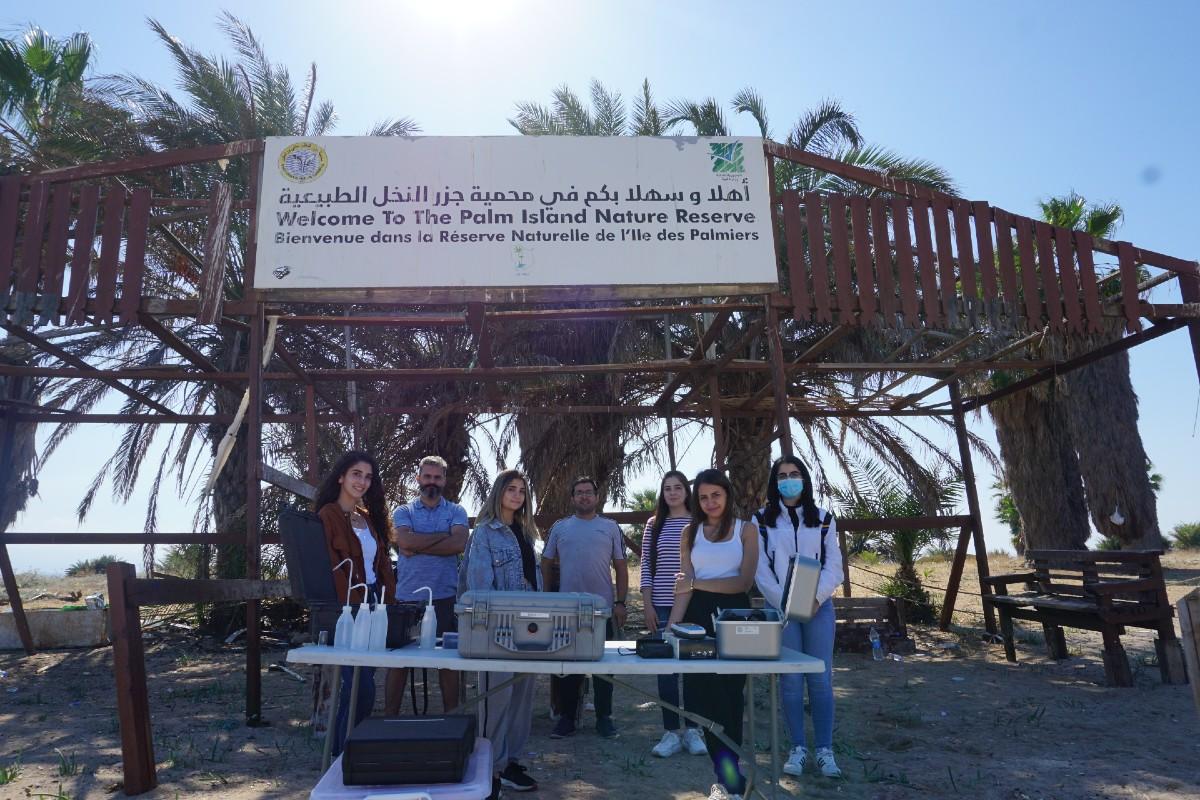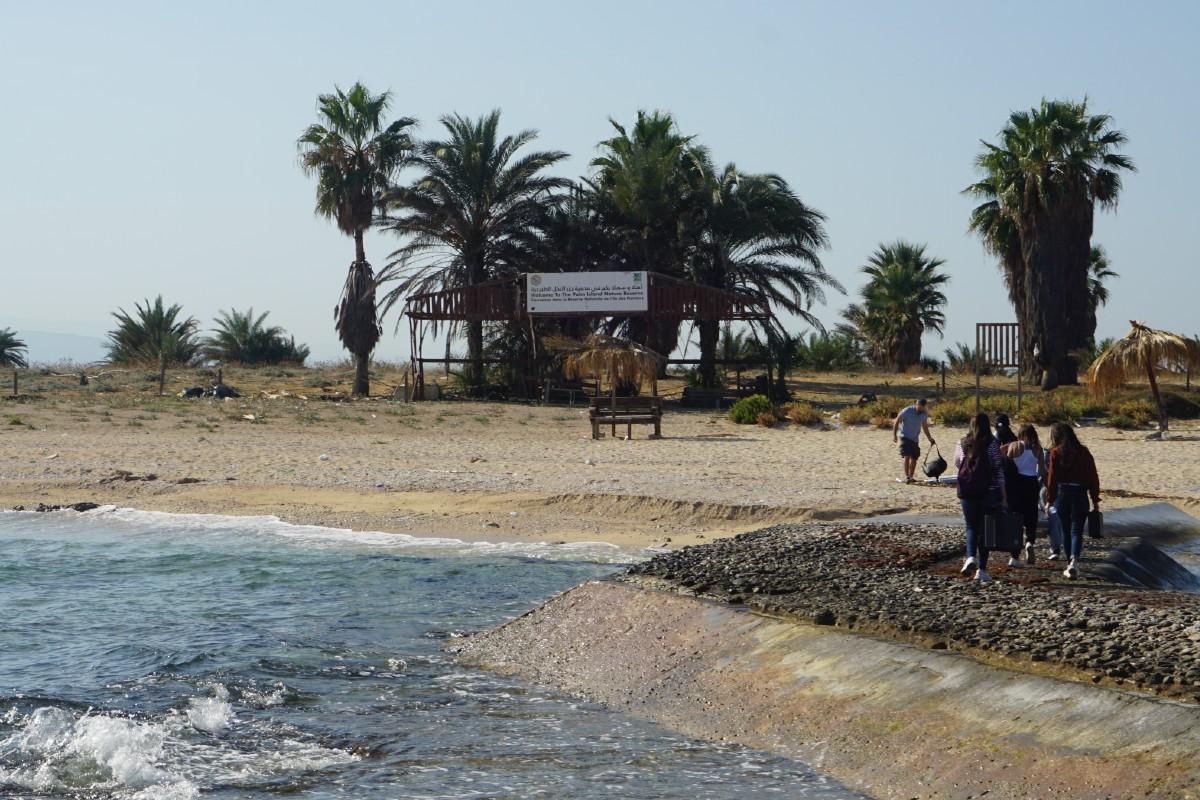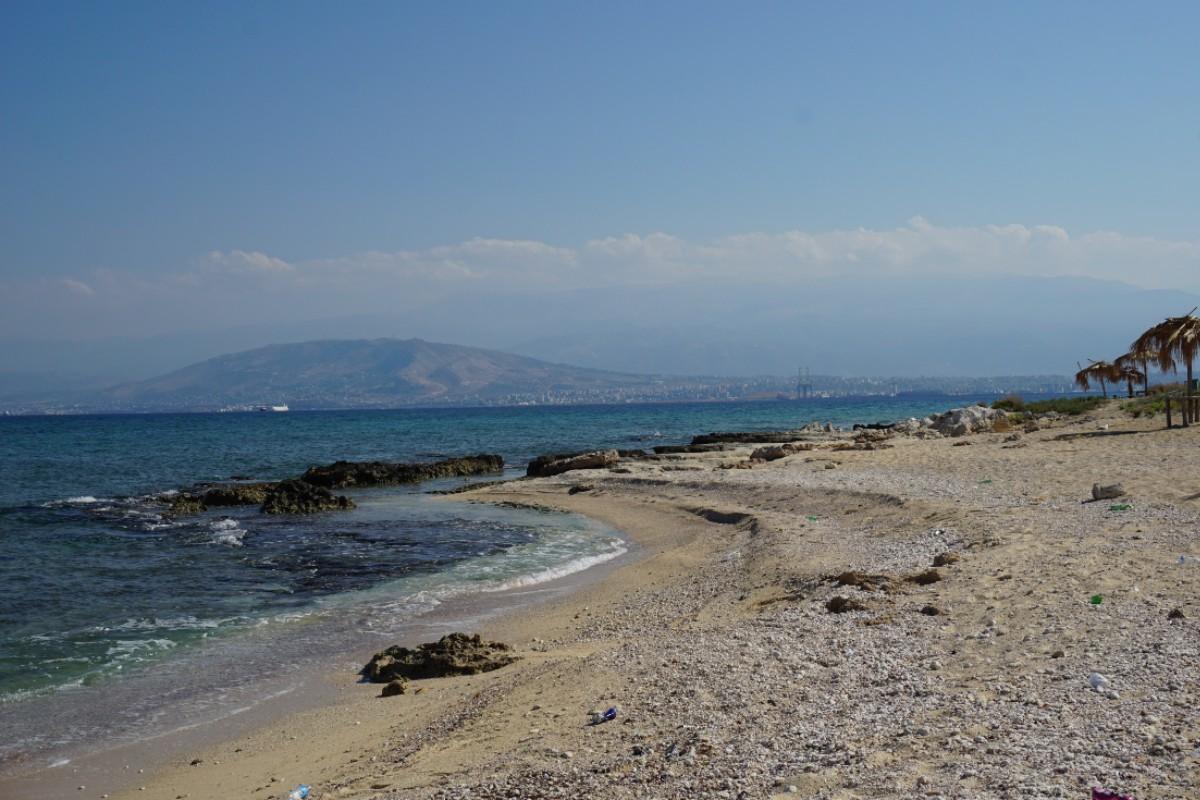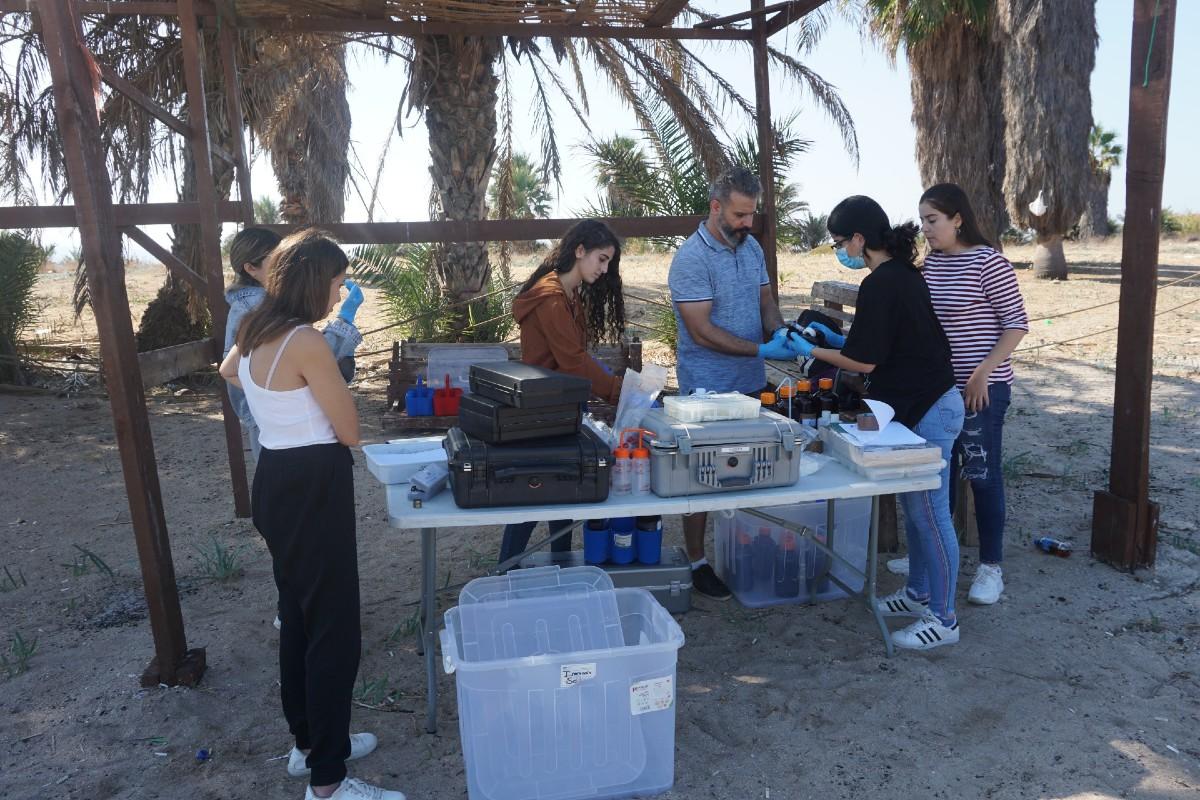 A research group of LAU undergraduate students joined Assistant Professor of Chemistry at the School of Arts and Sciences Elias Akoury to investigate and mitigate plastic pollution propagating through sea water, during an exploratory field trip to the Palm Islands Natural Reserve in North Lebanon.
Dr. Akoury, a professional kayaker, came up with the idea for the research and subsequently the exploratory trip when he kept finding sea turtles trapped in plastic along the Lebanese coast.
"These repetitive encounters made me think of the consequences of plastic pollution on the ecosystem and more precisely, naturally conserved reserves," he said.
Microplastic contamination has increased significantly in recent years due to the lack of oversight and poor governance by regulatory agencies, which has resulted in the spread and acceleration of pollution of the water, soil and air compartments.
Over two site visits, the eight-member team collected water, sediments, soil and vegetal samples from various areas of the natural reserve – which was declared a protected site under the Barcelona Convention and by UNESCO – and the nearby Tripoli seashore.
The islands are home to endangered species of rabbits, monk seals, lizards, sea turtles and an exceptional species of painted lady butterfly. The natural reserve is also a site for migrating birds, unique fauna, rich flora, water wells, and medicinal plants, located six nautical miles north of the seashore of the second largest city in Lebanon, Tripoli.
The research will involve assessing the extent of the damage caused by microplastics, tiny plastic pieces, to marine life. Microplastics release hormone-disrupting chemicals, known as phthalates, that interfere with the male sex hormone, reduce female fertility and increase birth defects.
After laboratory preparations ahead of the trip, the team set off to Tripoli and sailed toward the natural reserve. "There, we split up into two groups and applied the sampling techniques that we have already explored theoretically," said senior chemistry student Hiba Ali.
The team used portable devices to perform chemical testing of the water's pH, temperature, oxygen levels and turbidity, she said.
"We also used portable-XRF spectrometers to identify the heavy metals present in the collected sand samples which will further simplify and aid our laboratory analysis," she added.
The students preserved the samples in the laboratory, where they will determine the biological and ecological effects of phthalates through chemical and toxicity testing of the data.
"These contaminants are poorly examined in marine environment and thus conceal our ability to fully understand their eco-toxicological impact," Dr. Akoury said.
The team will then develop "innovative and focused mitigation strategies to be demonstrated in the laboratory and subsequently scaled up and evaluated for implementation," he explained.
Biology Tomorrow's Leaders Undergraduate program (TLU) student Karen El Chemaly said the trip gave her a better perspective about sampling in an ecological system, "which is a crucial part of the scientific research that I will definitely use in my future career."
"The field trip also increased my interest in the research we are conducting with Dr. Akoury because Tripoli, and the island we visited, are amazing places worth preserving," she said.
During their exploration, Ali also noticed the presence of empty pharmaceutical bottles and medicine vials, which she found surprising because the island is listed as a natural reserve.
"Dr. Akoury explained that these contaminants are carried by the waves from the coastline only to find their way to the island and remain on its shores, contributing to a long-term contamination problem," she said.
The trip was an eye opener for Ali and her teammates.
"We usually assume that contamination is a local issue. But it actually propagates, and its effects may impact places that are miles away from the sources of pollution. This reinforces the aim of our project, which is to avert the risk of contamination by addressing it," she said.
The trip and subsequent data analysis are an example of active learning methods adopted by faculty at LAU that aim to help students apply theoretical concepts, become involved in impactful projects and gain the analytical and research skills necessary to become agents of change in their society.
The method of study, experimental procedures, data analysis, interpretation of results, future perspective and guidelines will be published in peer-reviewed journals.
This research project is funded by the US Middle East Partnership Initiative (MEPI).