The Power of the Stage
Lebanese theater women contemplate ways to keep creating while everything falls apart.
By Elida Jbeili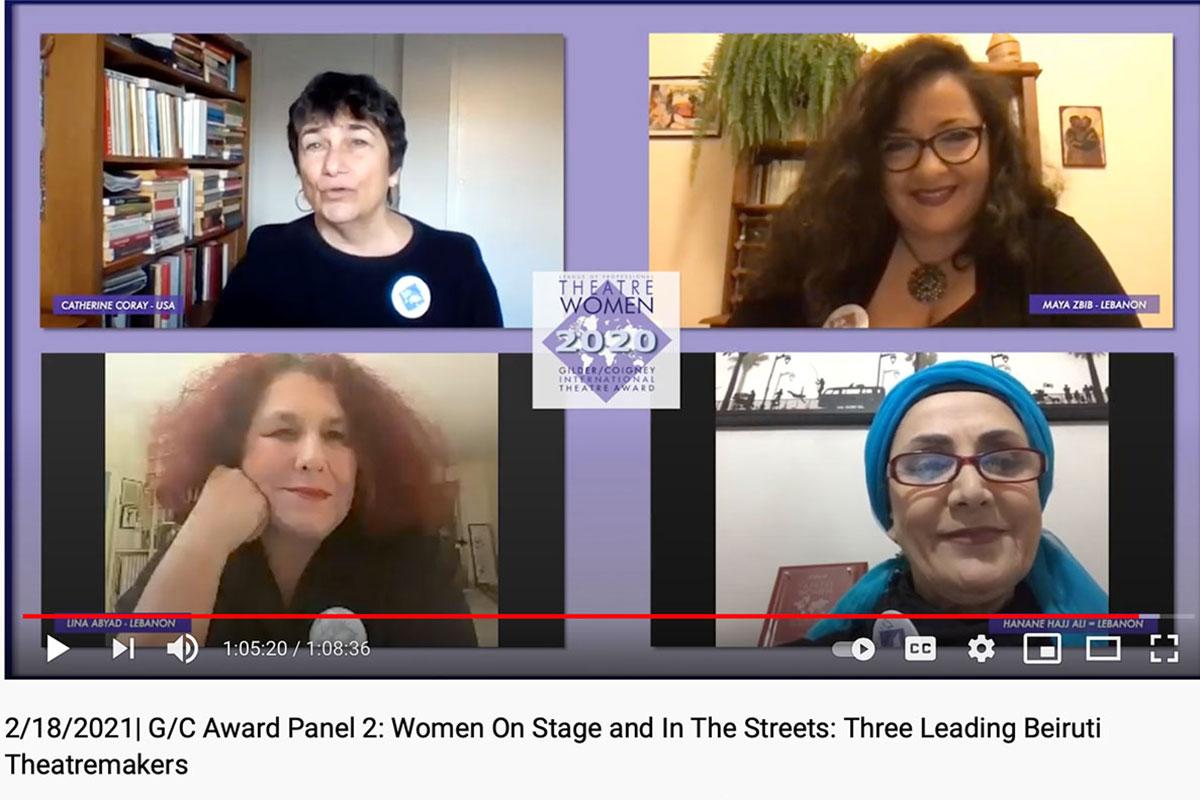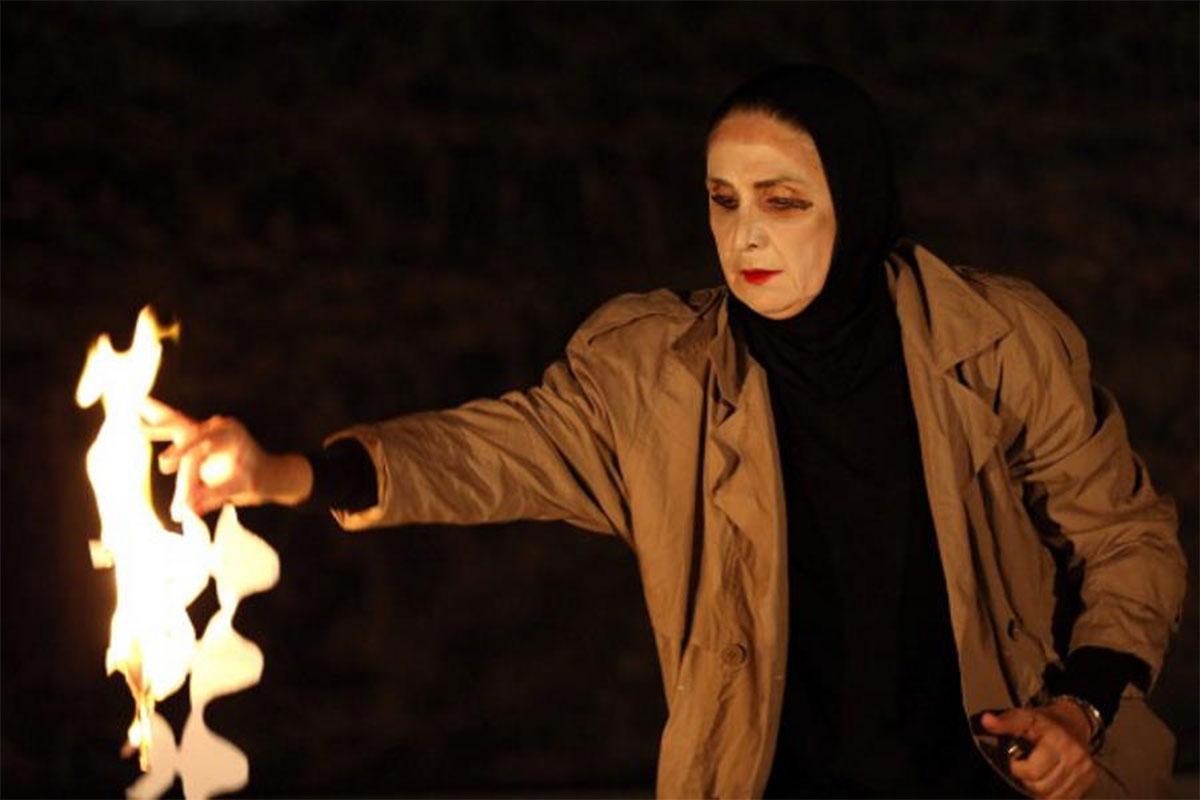 As Lebanon's theater scene ground to a halt due to repetitive COVID-19 lockdowns and the devastating explosion on August 4 at the Port of Beirut, LAU continued to be involved in initiatives that support theater artists in Lebanon and shed light on their work during challenging times.
In collaboration with the International Committee of the League of Professional Theatre Women (LPTW), LAU co-sponsored a panel on Women On Stage and In The Streets: Three Leading Beiruti Theatre Artists, as part of a week-long virtual presentation of the LPTW's prestigious 2020 Gilder/Coigney International Theatre Award program.
The panel hosted 2020 award recipient Lebanese Hanane Hajj Ali, LAU Associate Professor of Theater Lina Abyad, and award finalist Maya Zbib to discuss the challenges the theater scene faces in Lebanon and the importance of continuing to support theater students. The panel was moderated by New York University Professor and Lebanese-American Curator Catherine Coray, whose work as a director and educator has focused on Middle Eastern theater.
"At LAU, we are marking 50 years since the inception of our theater program that was also very present during the civil war; we still produced plays and had a packed house for every show. It is an incredible asset that we have at LAU, and I am very proud of it," said Dr. Abyad. "I was enrolled at LAU as a student for my theater classes in 1979. It was already blooming back then, and still is."
During the October 2019 protests in Lebanon, and in an act of solidarity, the theater community organized street performances to reach people and raise rent support from local municipalities. Today, the community is struggling to think of alternative ways to make use of its art, especially in the aftermath of the August 4 explosion and the collapse of the Lebanese economy.
Despite these difficulties and the uncertain road ahead, LAU students majoring in the performing arts persist and strive to graduate in time. The theater bug is hard to shake off, said Dr. Abyad.
"It is practically not a choice to do it. You have to do it – despite everything. It is just a drive, a passion, a disease," she said. "The theater is where you can tell stories, and with everything happening in the MENA region, we have a lot of stories we need to tell so they are not forgotten: who we were, who we are, and who we would like to be."
The LPTW's program is designed to educate viewers and listeners about the power of theater – in traditional and innovative forms – to motivate public dialogue and stimulate action for change. Students of theater and professional theater artists learn about the artists' inspirations, methodologies and techniques.
In addition to Hajj Ali, the program honored 26 women theater artists from 18 countries who are addressing local and global struggles through their theater practice, such as political suppression; violence against women and children; racial, gender and identity discrimination; and limited access to education, among other pressing concerns.
Dr. Abyad said awarding Hajj Ali and choosing Zbib as a finalist is not only personal recognition for their hard work and success, but also elevates the standing of Lebanese theater.
"Theater is all about collective effort between the people who put on the show and the audience who supports you. The essence of theater is to pave the way for a larger group of people to make theater," she said.
Throughout her 40-year career, Hajj Ali has written, performed, and directed acclaimed Arabic-language productions and supported hundreds of colleagues, students, and communities in Lebanon and the MENA region.
Her artistic career started as a founding member of Hakawati (storytellers) Theater in 1978. In 1999, she co-founded Shams Association that brings together young artists from different backgrounds. In her most recent solo piece, Jogging, she uses the act of running to meditate about life, violence, and love in Beirut.
With no national theater to speak of, and no government funds available, the small and tight-knit theater community in Lebanon has had to rely on institutional support from abroad or private donations from the diaspora or foreign individuals. Lamenting all the hurdles Lebanon continues to face, Hajj Ali wonders how the theater community will also overcome a pandemic that, in its essence, is antithetical to the community spirit of the theater experience.
Lebanon's youth and theater students in particular are the reason Hajj Ali stays in the country and continues to create while everything around her is falling apart.
"This generation of youth is overcoming, despite all odds," she said. "I think, debate, and discuss with them. They are giving me power and hope. They are my nutrition. We need to support them."