World Stroke Day 2021: Act FAST, Treat and Prevent
LAU physicians contribute valuable knowledge on stroke prevention, misconceptions and treatment.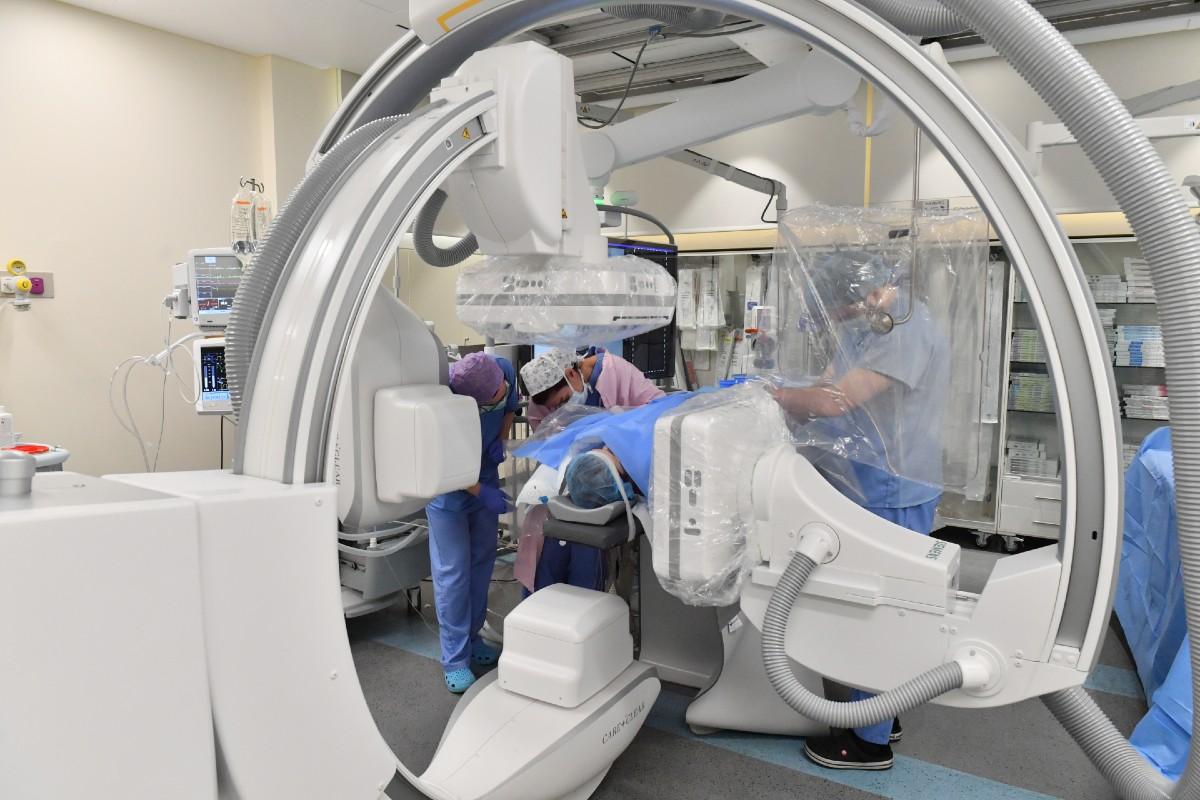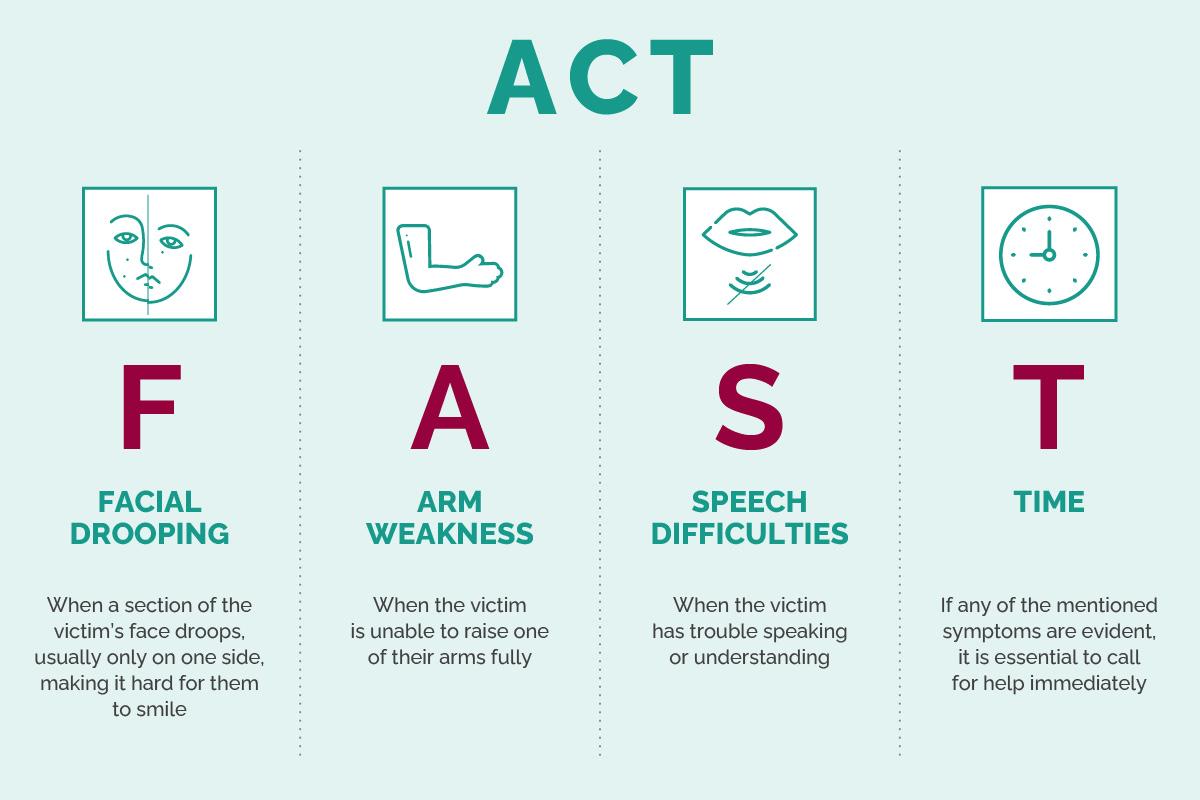 In Lebanon, stroke is among the top leading causes of death and disability, but when friends and family are well-informed and recognize the symptoms in time to take quick action, most strokes can be prevented. On World Stroke Day, LAU physicians round up potentially life-saving information on a widespread medical emergency.
A stroke occurs when blood flow to the brain is cut off, causing brain cells to be deprived of oxygen and nutrients. This interruption can be caused by a blood vessel bursting – a hemorrhagic stroke – or, more commonly, when a blood clot gets lodged inside a brain artery – an ischemic stroke.
In the short span of three to four minutes, brain cells begin to die, and if not treated, most strokes cause death or disability within four and a half hours. That is why, every second that passes between the onset of symptoms and treatment can mean the difference between survival, disability or death.
One of the most common misconceptions is that stroke is not treatable, says Critical Care Neuro-intensivist and Clinical Assistant Professor at the LAU Gilbert and Rose-Marie Chagoury School of Medicine Toufic Chaaban. "We now have multiple modalities to treat stroke, including 'clot busting,' intravenous thrombolysis medications to help dissolve the blood clot, and 'thrombectomy' – a procedure that effectively removes the clot through inserting a catheter into the vessel," he explained.
In terms of long-term treatment, physiotherapy, speech therapy and cognitive rehabilitation are means of post-stroke recuperations.
While these therapies are effective in reducing the risk of disability and improving patient outcomes, "the key is to seek immediate medical care, since interventions are time-sensitive – they only help if initiated early," stressed Dr. Chaaban.
Physicians came up with "act FAST" as a quick guideline to detecting a stroke. The acronym stands for Facial drooping, where a section of a person's face droops, usually on one side, making it hard for them to smile evenly; Arm weakness, where the victim is unable to raise one of their arms fully; Speech difficulty, where the victim has trouble speaking or understanding; and if any of these symptoms are evident, seek urgent medical help, as Time is of the essence.
Dr. Chaaban also warned of another commonly overlooked fact: that apart from motor symptoms, stroke can also manifest as numbness and extreme dizziness, or vertigo.
At LAU Medical Center-Rizk Hospital, the state-of-the-art LAU Comprehensive Stroke Center operates around the clock and is staffed by stroke neurologists, interventional surgeons, anesthesiologists, intensivist and neurosurgeons. A hub of patient-centered care, education and medical research, it is the point of reference for stroke-related diseases in Lebanon and the region.
Over the past two years, Lebanon's healthcare sector has suffered from repeated setbacks because of dire economic conditions, emigration of physicians and nursing staff, and the pandemic.
As a result, "we saw a dip in the number of people seeking medical help, including those who have suffered from a stroke," said LAU President Michel E. Mawad, who is also a world-renowned neuroradiologist specialized in the diagnosis and treatment of cerebrovascular diseases and stroke.
"However, our capability both in terms of the know-how and the availability of equipment is still there. In fact, we added another operating room at the stroke center to increase our capacity for receiving stroke victims," reassured Dr. Mawad.
Another example is the hospital's edge in providing critical care. Dr. Chaaban, who is the first practicing neuro-intensivist in Lebanon, pointed to the importance of critical care in allowing for earlier and better identification of stroke complications, and providing respiratory and cardiac support for stroke patients when needed. "Better intensive care helps in minimizing brain injury and preventing its expansion, thus avoiding long-term damage," he said.
Recently, the medical center and school of medicine also recruited two additional, American board-certified neurologists: Clinical Assistant Professor and Acting Chair of the Department of Neurology Nancy Maalouf, and Clinical Assistant Professor Abdul Rahman Chatila.
But perhaps the best medicine when it comes to a stroke is prevention.
"While there are stroke risk factors that we cannot control such as age, lifestyle choices are modifiable," said Dr. Chaaban, such as smoking, that can cause significant vessel damage, obesity and decreased physical activity, and an unhealthy diet of high saturated fats, trans fat and added salt, and excessive alcohol intake.
Watch this video to learn more about stroke, symptoms, prevention and treatment at the LAU Comprehensive Stroke Center.