Authentic Lebanese Evening Showcases Talent of Senior Hospitality and Tourism Management Students
The students planned, catered and secured sponsors for a large-scale event that brought color to the campus and gave them a taste of their future careers.
By Rayane Shami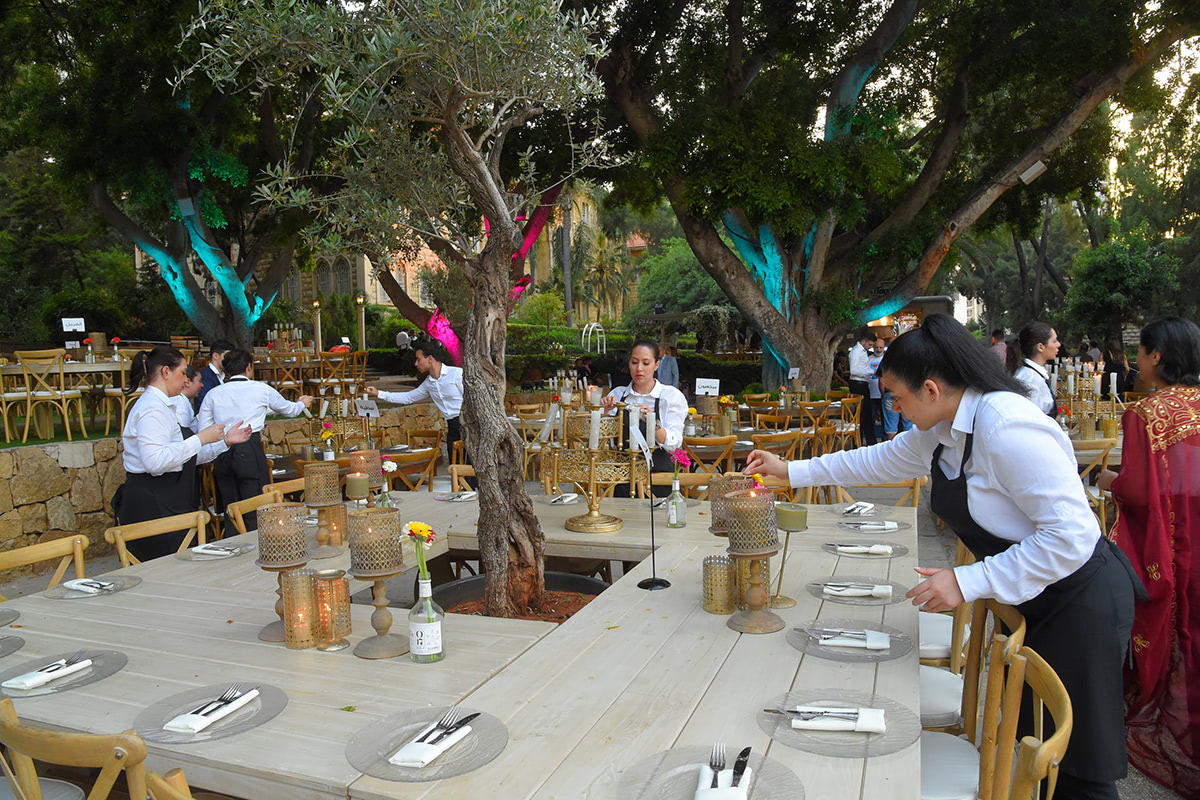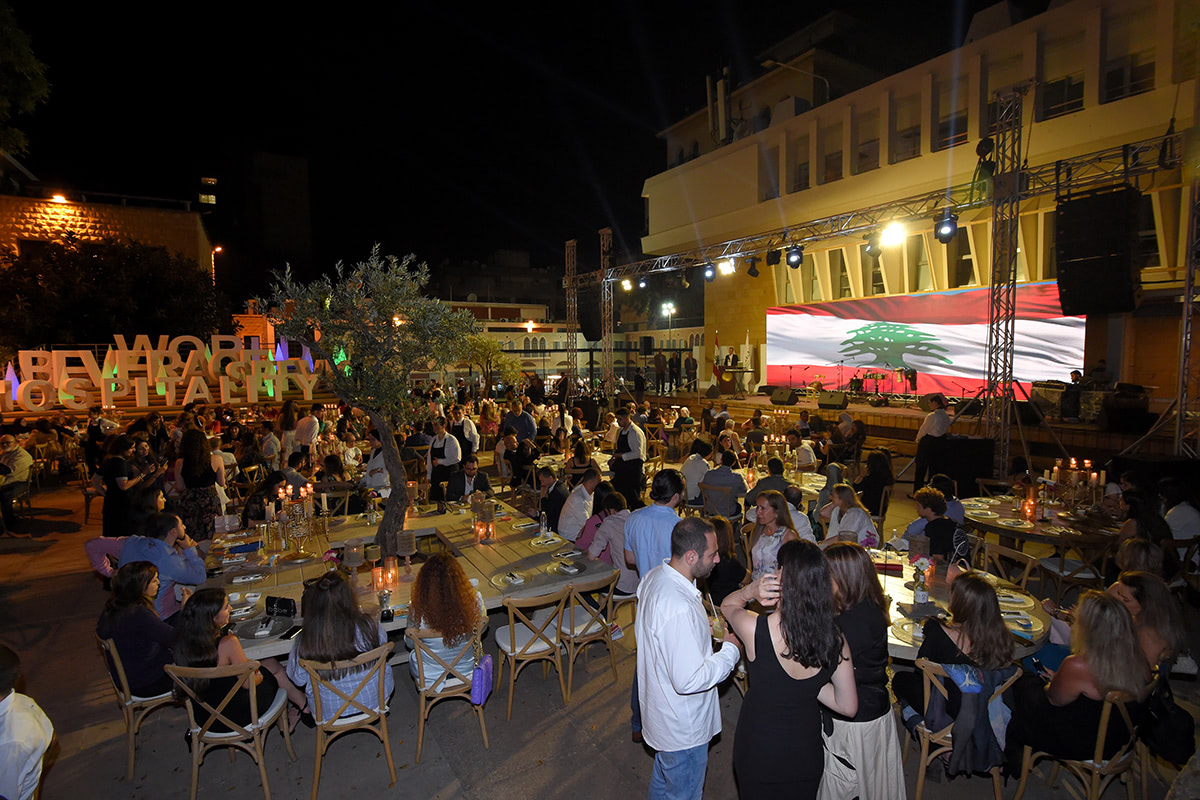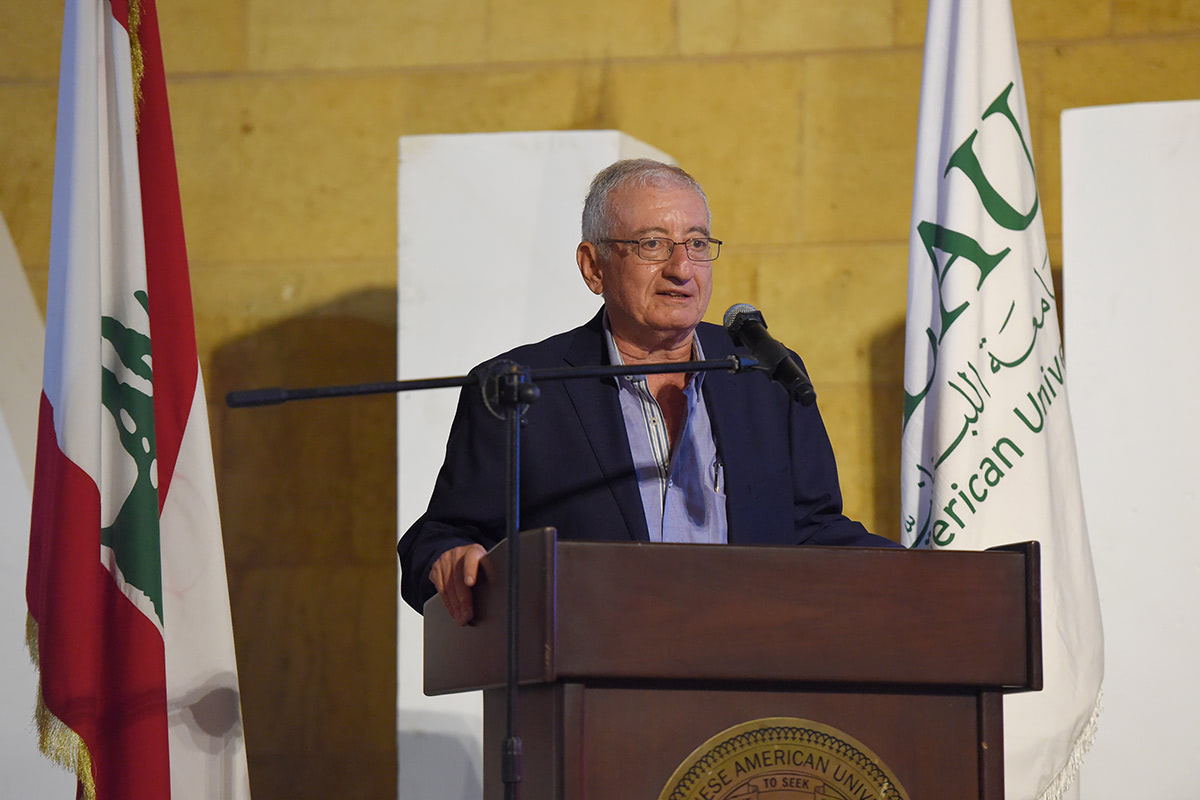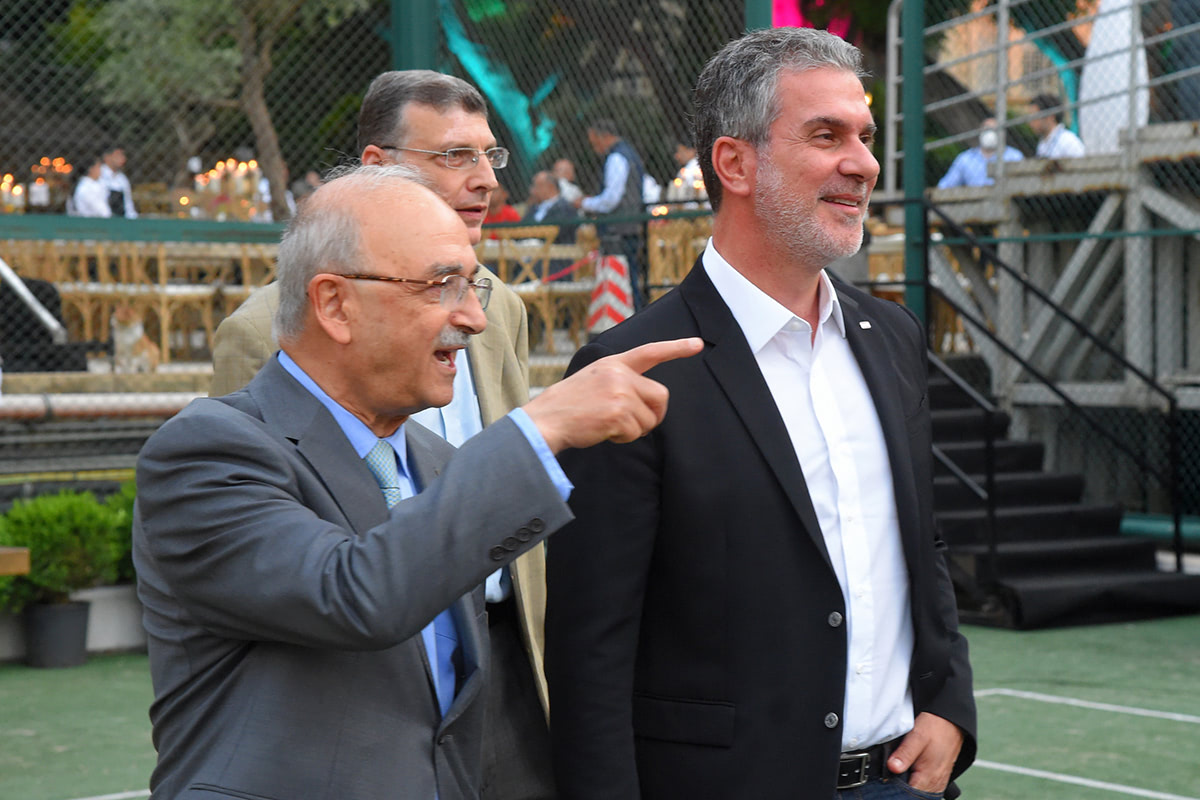 After two years of strict health measures, laughter and music returned to the LAU Beirut campus on the evening that around 80
hospitality and tourism management senior students
hosted the Live It, Love It, Lebanon Will Rise Again event, with the help of their faculty mentors and more than 50 sponsors.
"Unlike our generation and its misgivings, this generation of our students came up with the answer and they decided to live it and love it, so rest assured that the country is in good hands with this new generation," said Dean of the Adnan Kassar School of Business Wassim Shahin, during his opening speech.
True to its theme, the event filled more than 350 attendees with hope, while showcasing the high level of skills and hands-on training that the students have received in the course of their studies at LAU, as they had taken on the full responsibility for planning, organizing, catering and securing sponsors for the event.
Present at the event was the Lebanese Minister of Tourism Walid Nassar, who wished the students well. Inspired by the theme, he encouraged them to stay in Lebanon, and should they leave, that they maintain close ties with their country. Also in attendance were high-level executives from the hospitality and tourism industry.
The experience of preparing for the event left an impact on the students. Senior student Alaa Zahabi felt most accomplished by having worked tirelessly on this project. "It was undoubtedly hectic yet a most memorable experience," she said. "One of the things I love most about my major is the fact that you get to practice and not only study the theoretical side of it."
The students expressed their deep gratitude to Dr. Said Ladki, chair of the Hospitality and Tourism Department, Practice Instructor Bassem Slim, Chef Bob Haddad and Senior Hospitality Lab Supervisor Georges Tamer for their mentorship.
They also shared their heartfelt appreciation for the more than 65 sponsors who had generously supported them through monetary and in-kind donations.