Breast Cancer: What's New?
Med III students invite leading experts to present the latest data, screening technology and research in the field.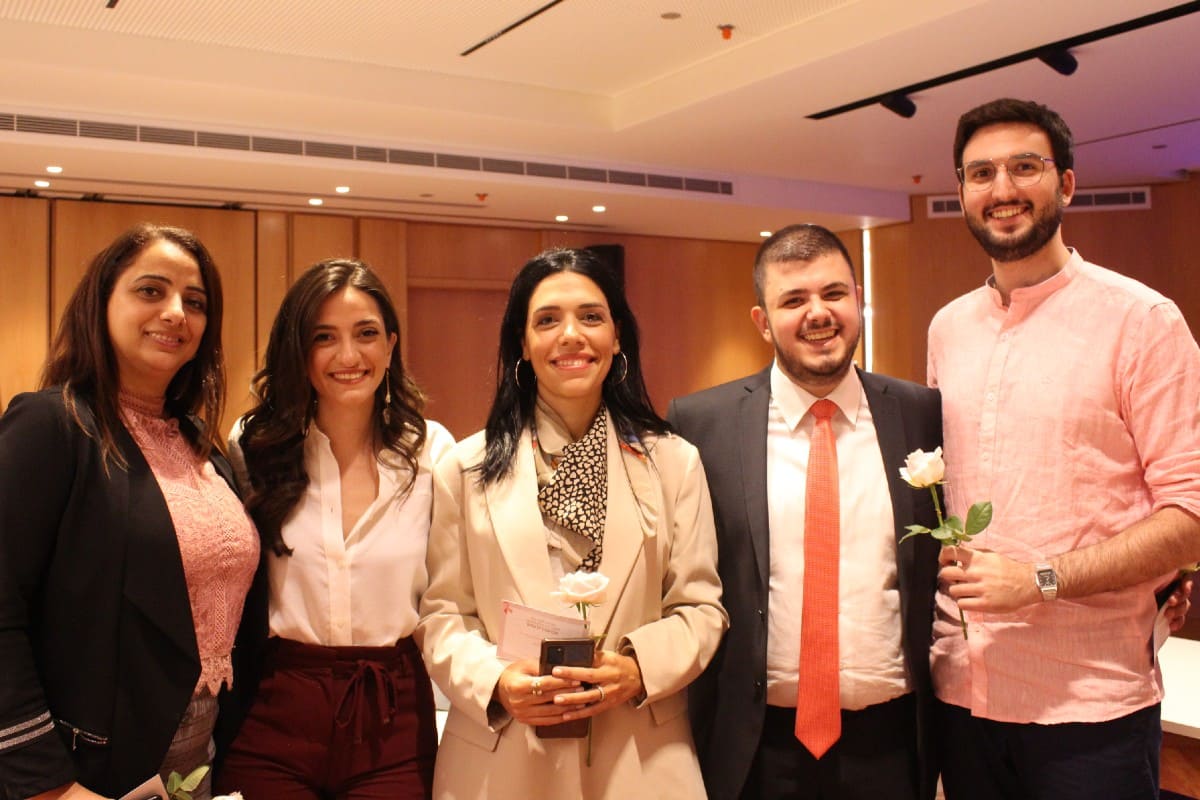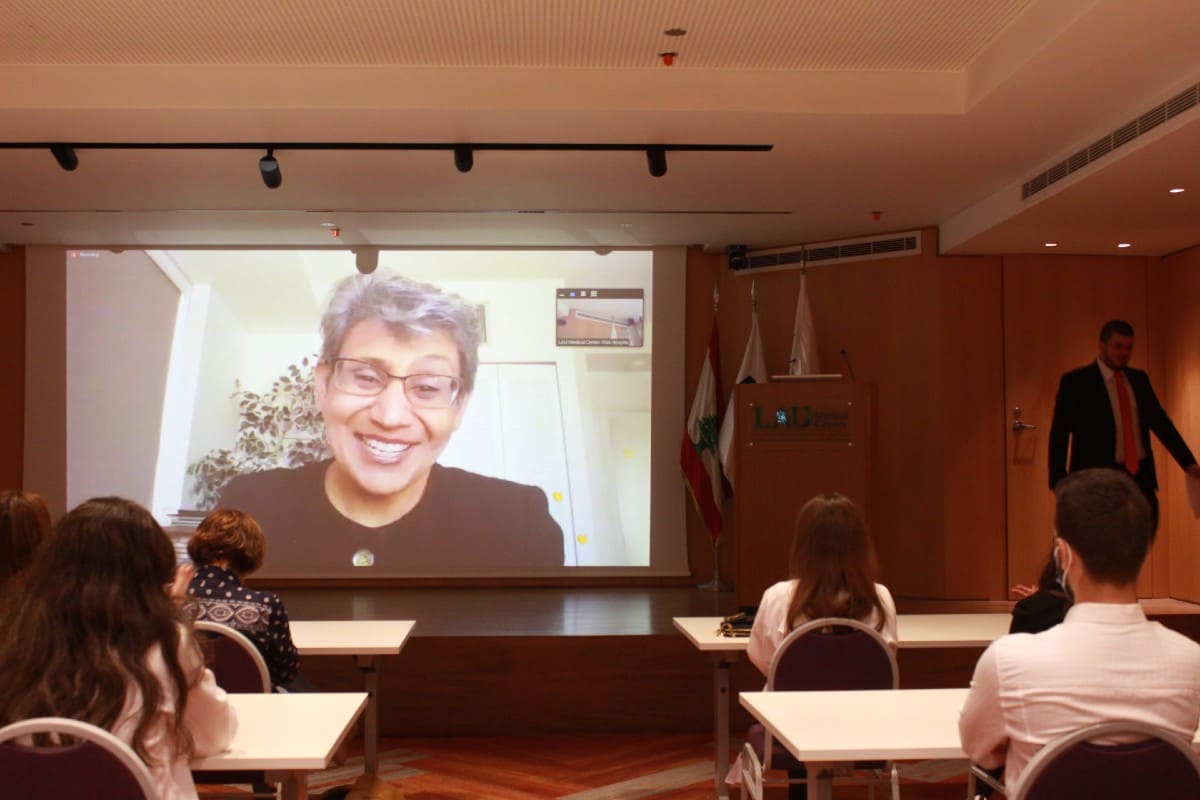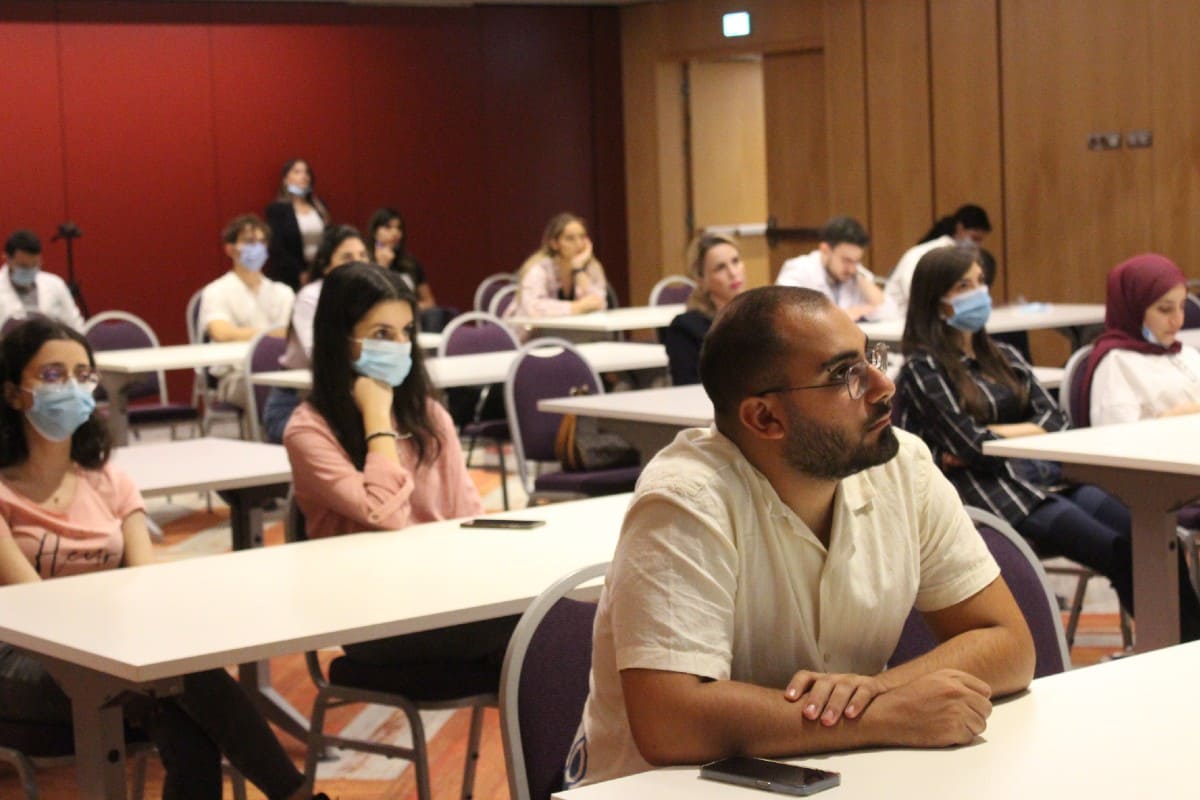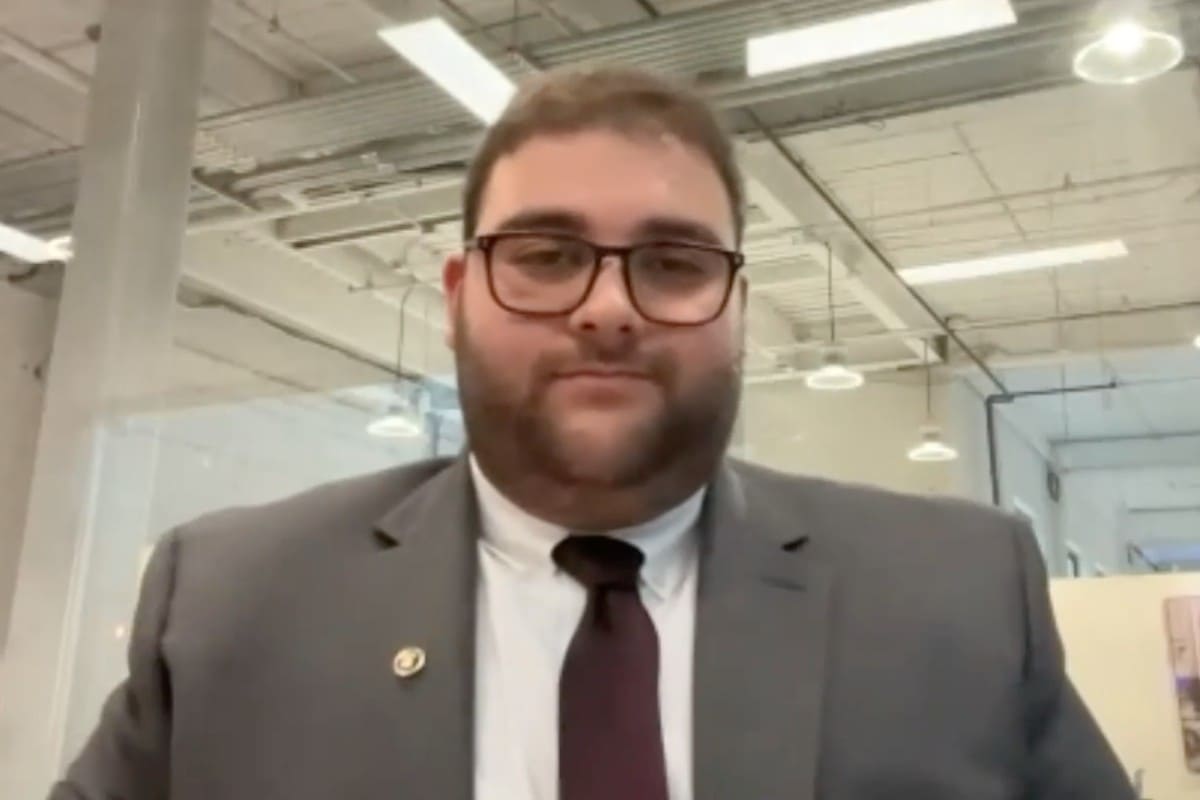 Breast cancer is the world's most common and prevalent type of cancer, and Lebanon accounts for the highest incidence rate of the disease in the Middle East.
As the figures underscore the need for research in the field, third-year medical students at the Gilbert and Rose-Marie Chagoury School of Medicine invited leading national and international experts to share the latest findings at a symposium organized in collaboration with Aid Lebanon.
The hybrid event, held on the last day of Breast Cancer Awareness Month, October 31, featured Professor of Surgery and Breast Oncology Specialist at Yale School of Medicine Anees Chagpar, Assistant Professor of Surgery at the American University of Beirut Medical Center Eman Sbeity and Clinical Assistant Professor, Director of Medicine Year IV and of the Radiology Clerkship at LAU's Gilbert and Rose-Marie Chagoury School of Medicine and LAU Medical Center-Rizk Hospital Tamina Elias Rizk.
With high in-person and online attendance from physicians and health professionals, Med III student Alissa Chebat, also the PR executive at Aid Lebanon, expressed her hope that the symposium "would pave the way for bridging the gap between research and clinical practice." Her fellow medical students Michel Boustany and Phillipe Saad emceed the event, in their respective roles as PR representative and chief operating officer at Aid Lebanon.
Dean of the school of medicine Sola Aoun Bahous thanked the students "for being at the forefront of enriching and awareness-building activities," which, she said spoke volumes of their "role in spreading knowledge as student leaders."
Dr. Bahous pointed to the critical need to "translate our current understanding of diseases in general, and breast cancer in particular, into national policies that support good health for all." She considered the event one in a series of actions that the school is committed to taking toward promoting better health.
Dr. Chagpar delved into the data from across the globe and shared key pointers. In the case of Lebanon, she noted that even though incidents recorded are higher than in other Middle Eastern countries, "the high numbers may be due to the formation of a formal registry, so while you're detecting more cancer cases, you are doing so at an earlier stage when the disease is more treatable." She went on to show how mortality rates in Lebanon are, in fact, on par with other countries in the region and not significantly higher.
While discussing breast cancer mortality rates, Dr. Chagpar identified inequities between high-income countries, where nine out of 10 patients survive on average, compared to the example of South Africa, where the figure drops to four out of 10. Among the factors that contribute to lower survival are late diagnosis, inadequate services and access to care.
On novelties in breast cancer detection, Dr. Rizk explained how the practice is moving in the direction of personalization by tailoring the screening, whenever possible, based on a woman's medical history and risk factors.
Another effective approach, she added, is to identify high-risk people and target them for additional screening. Those include women whose calculated lifetime risk is above 20 percent, and who have a genetic disposition, family history, chest irradiation, personal history, biopsy pathology, and/or racial risk factors.
Dr. Rizk also spoke about the latest technological advancement in mammography, Digital Breast Tomosynthesis (DBT), which is "poised to become the standard for population-based screening," though more data is needed to better understand its impact.
Revealing that breast cancer publications are radically fewer and far between in the Middle East compared to other parts of the world, Dr. Sbeity called for increased research.
"In fact, our countries cannot afford not to conduct more research," as it is essential to improving treatment across the board, building an evidence-based practice, reducing the incidence, mortality and morbidity, feeding into policy and leading to better prevention and personalized cancer medicines.
In his closing remarks, CEO of Aid Lebanon Nehme Melhem gave an overview of Aid Lebanon, which was founded a day after the Port of Beirut explosion to provide immediate disaster relief. In the past two years, it has become home to more than 60 volunteers who support Lebanon across disciplines.
Melhem announced that the organization will be working on a world-class research project under the guidance of Dr. Chagpar, and in collaboration with LAU's school of medicine and medical centers.
"It is the responsibility of each one of us to help resuscitate the country," he said.
"Creating a learning environment where all trainees learn about and work toward the UN Sustainable Development Goals should be a priority for health schools and academic centers, including LAU's," added Dr. Bahous.