By the Students, For the Students: LAU's Buddy Program
LAU students guide, support and ensure a smooth transition for their international peers while benefitting from invaluable cultural exchanges.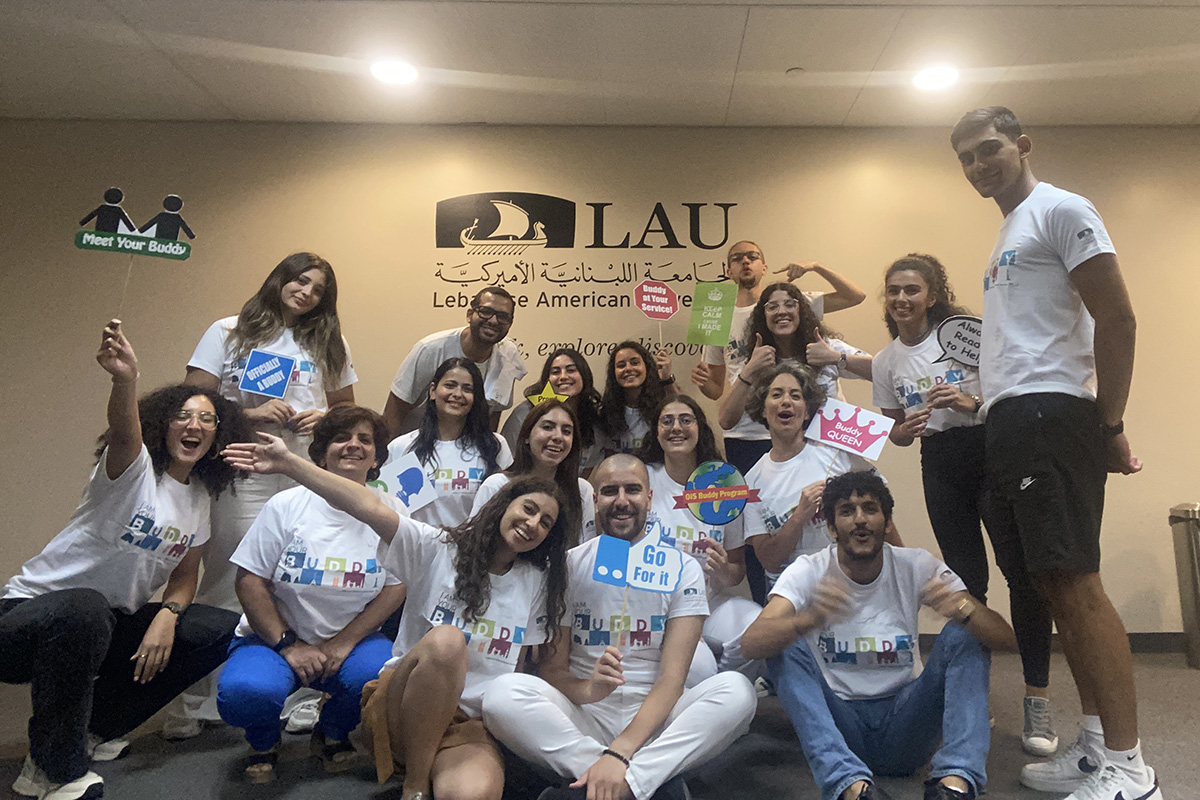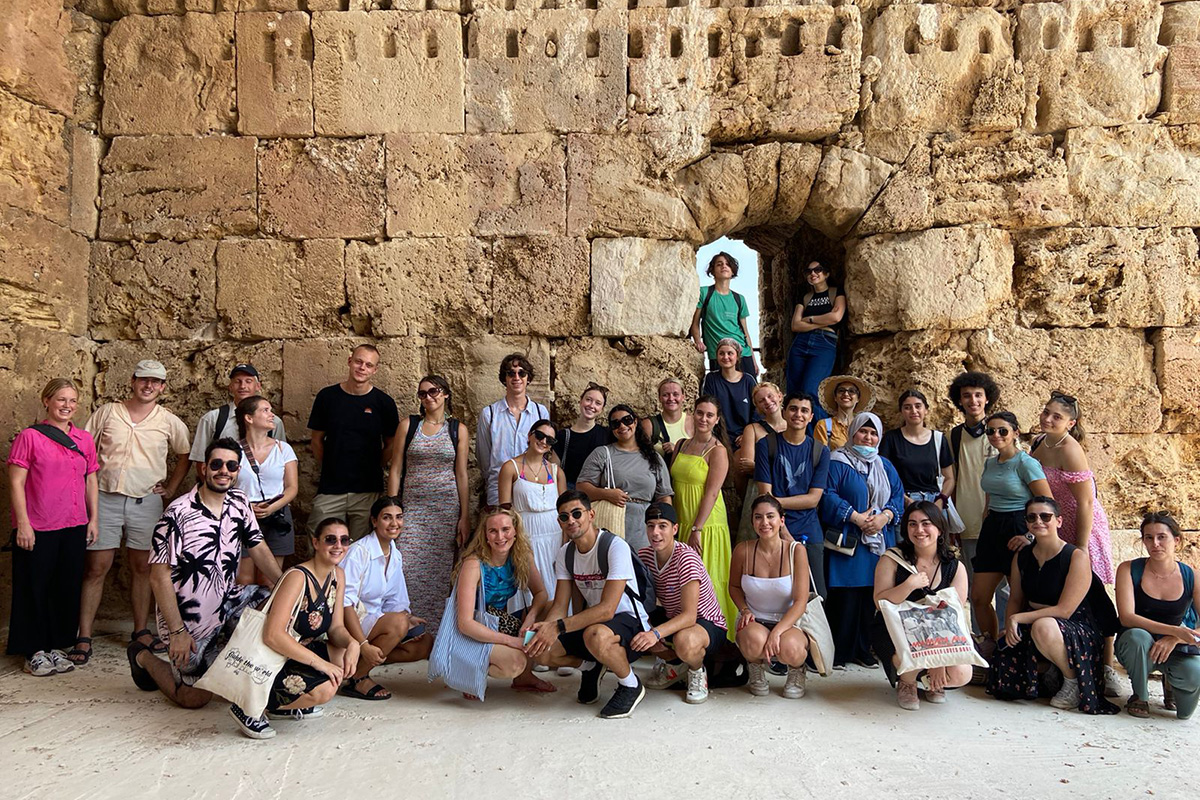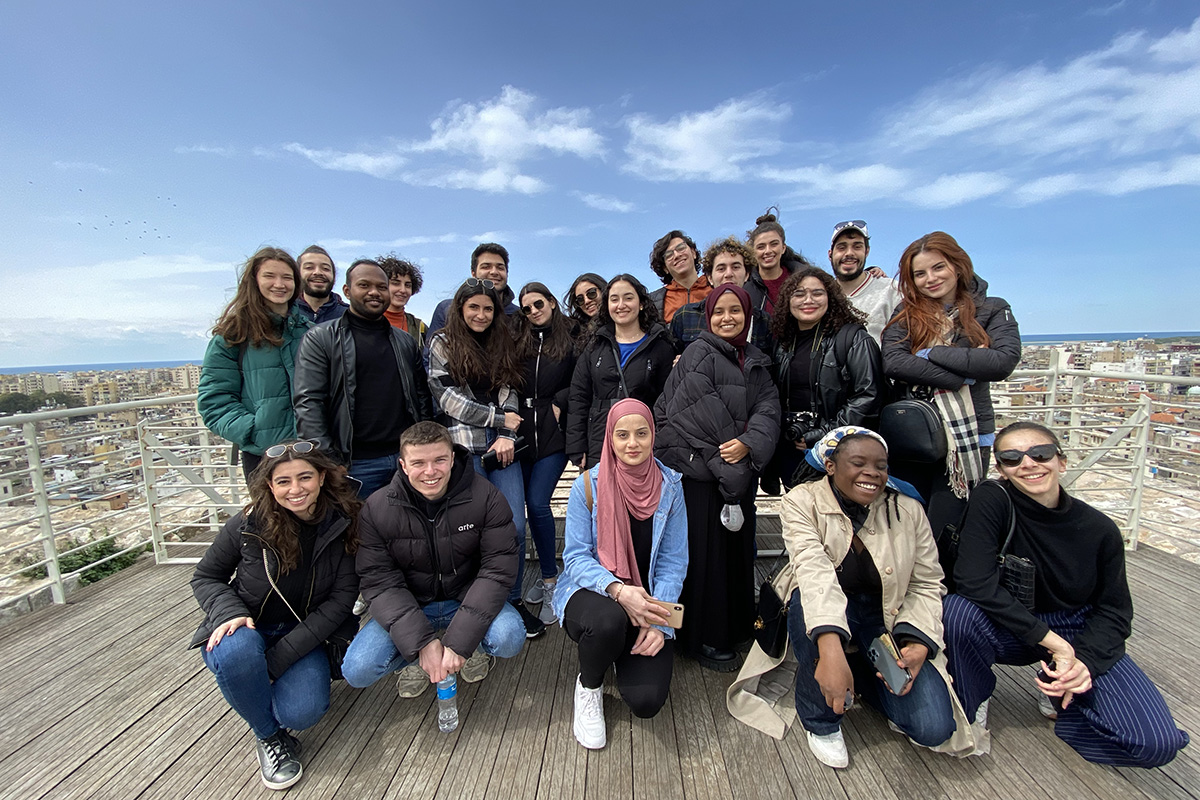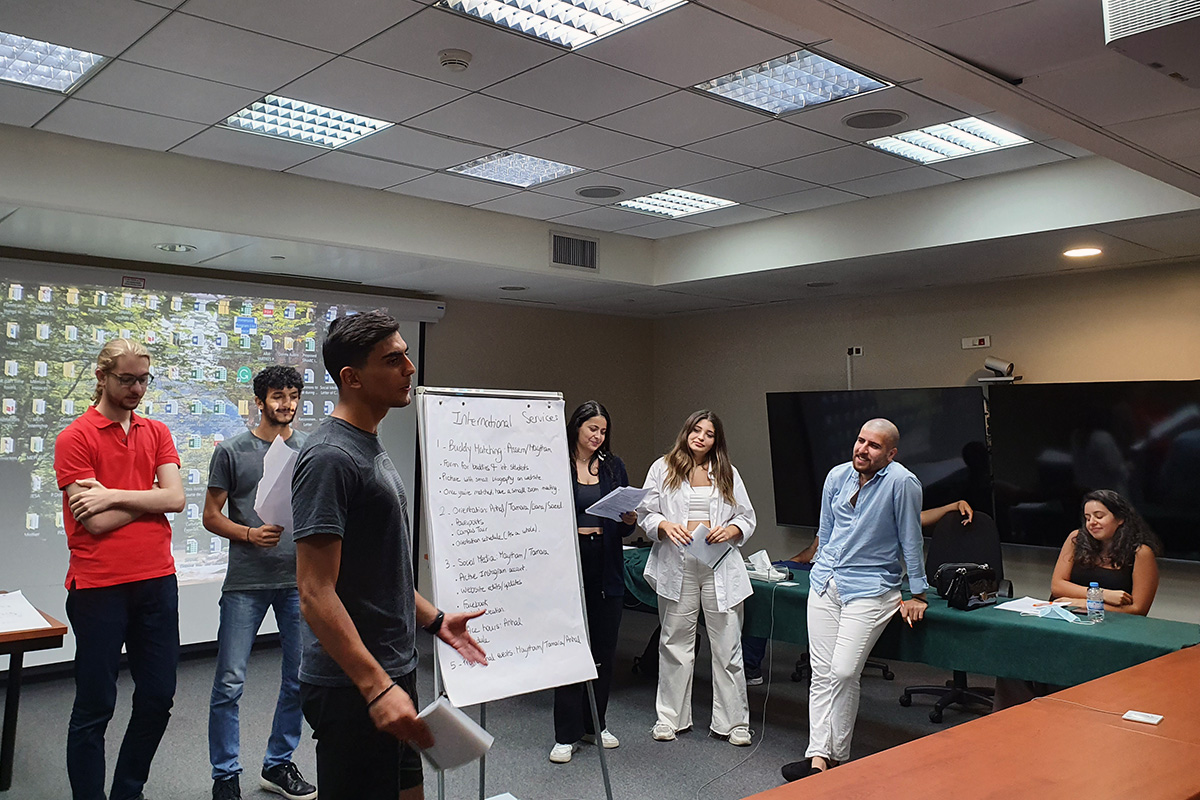 Transitioning to campus life can be a challenging experience, let alone moving altogether to a new country. At LAU, exchange and international students can benefit from the Buddy Program, where current student volunteers guide their international peers through LAU campuses, Lebanese culture and beyond.
Initiated by students in 2017, under the direction of the Office of International Services (OIS), the Buddy Program aims to ensure a smooth and comfortable experience for international and exchange students. It has grown to become a significant part of LAU as its purpose aligns with the university's mission as a student-centered institution.
Students volunteer to become "buddies" who support, mentor, and assist international students across different experiences. They highlight how they gain multiculturalism, learn about other countries and their customs and create new, unforgettable experiences. The program is also a great opportunity for developing leadership, team building, cultural awareness, and tolerance. Students gain friendships, share special moments, and discover new experiences.
One of the LAU Buddies, Tamara Dalibalta expressed how she instantly formed a connection with the rest of the students, "We now consider each other as part of one huge family that I would not trade for anything," she said.
The Buddy Program guarantees that international students receive the necessary cultural guidance to break language barriers, and learn more about LAU and Lebanon from trained and supportive buddies.
A mandatory Buddy Camp is designed to train them on all aspects of the program, such as communication, cultural sensitivity, and security protocols. The students' suggestions and ideas for improving the program are also welcomed and feed into its development every year.
"We count on our students' leadership, civic engagement spirit, sense of service, dedication, and creativity to continue to improve on our services," explained Director of International Services Dina Abdul Rahman.
Although the program runs on a volunteer basis, a testament to its success is the increasing number of applications every year.
"Through my experience as an LAU Buddy, I have built a small, yet warm-hearted and dedicated family of students with similar ambitions," said Saeed Shahir Arayssi. "I would also like to thank the great people who run the program. They are our role models."
International students have expressed their gratitude for the valuable support they have received. "Having a personal buddy allowed us a direct link with a Lebanese," said French student Félicité Le Prince. Through spending time with her "buddy", she was able to catch on the language, and "feel at ease in a city that was previously unknown" to her.
Through the different activities and excursions of the program, Le Prince also met other international students. Otherwise, she reflects, she would have stayed within the circle of her fellow French students.
Planned activities for international students include campus tours, locating nearby banks, grocery stores, and bookstores, as well as support in finding local housing, and fun outings to familiarize students with the country and its many cultural offerings.
Students who would like to join the Buddy Program can visit the web page and apply through the link, and international students can contact one of the Buddies whose profiles are listed.