Future Pharmacists Vow to Serve their Profession
The School of Pharmacy's White Coat Ceremony marks a rite of passage for 63 pharmacy students as they begin their professional training.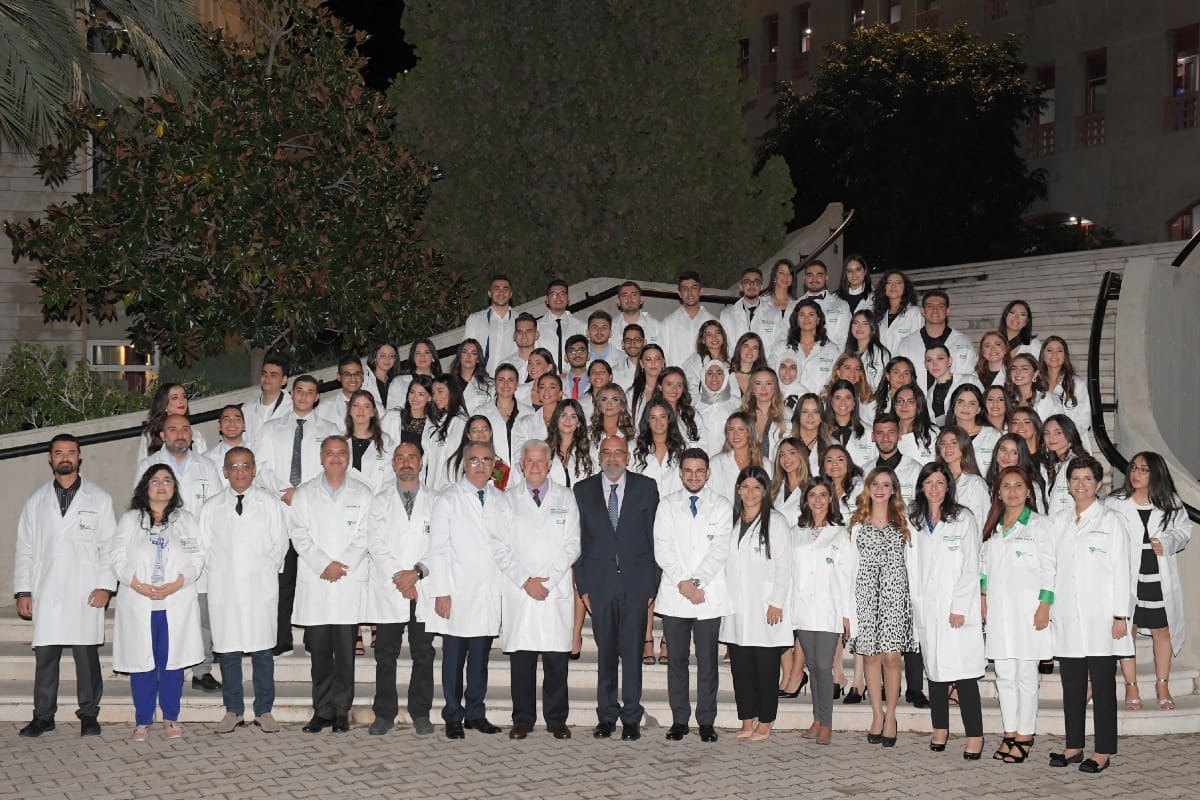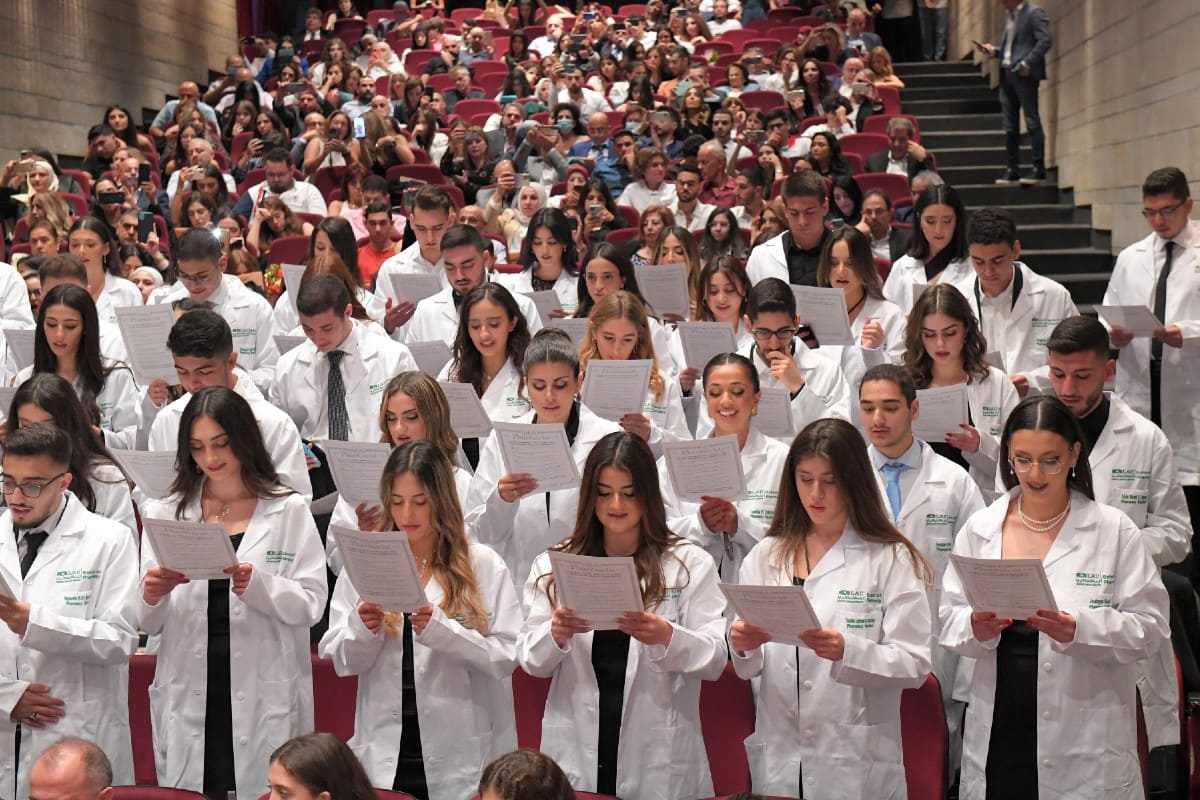 Marking their first steps into professional years, School of Pharmacy P1 class representatives Haya Rahal and Abdo El Hayek spoke about the challenges that they had overcome over the past two years.
"The White Coat Ceremony marks a milestone in our academic career," said Rahal, "it is not about the coat, but rather about what it represents as a symbol of trust bestowed upon us not only by our professors but also by our future patients."
El Hayek acknowledged the collective efforts of parents, family and friends in helping him and his classmates reach this stage. On behalf of his peers, he promised to "dedicate our lives to the pharmacy profession and to serving our community."
The students were addressing the audience gathered for the School of Pharmacy White Coat Ceremony where 63 future pharmacists donned their white coats and embarked on their professional degree program. The ceremony, held on October 28 at the Selina Korban Auditorium, marked their first step in a rich new experience combining didactic and lab courses, experiential education, interprofessional education and practice, and co-curricular activities.
Provost George E. Nasr urged the students to seize opportunities and make the best of their specialized training and professional education. Having formally entered the field of healthcare as caregivers, he said, "you will play a role in advancing science and clinical practice."
In turn, Dean Naser Alsharif imparted valuable advice to the students: "Act ethically and morally, honor the integrity of your professional program, exhibit humility, demonstrate care for your fellow human beings and patients, advocate for your profession and commit yourself to lifelong learning, teamwork and the innovative spirit."
Following the speeches, the 63 students received their white coats and signed a collective sheet pledging to abide by the LAU Code of Conduct and Code of Ethics, as well as the Pledge of Professionalism, which was read out by the Associate Dean for Academic Affairs Roy Kanbar.