Gaining a Research Edge with LAU Graduate Scholarships
For the fourth year running, the scholarships offer a unique opportunity for graduate students to kickstart a career in academia.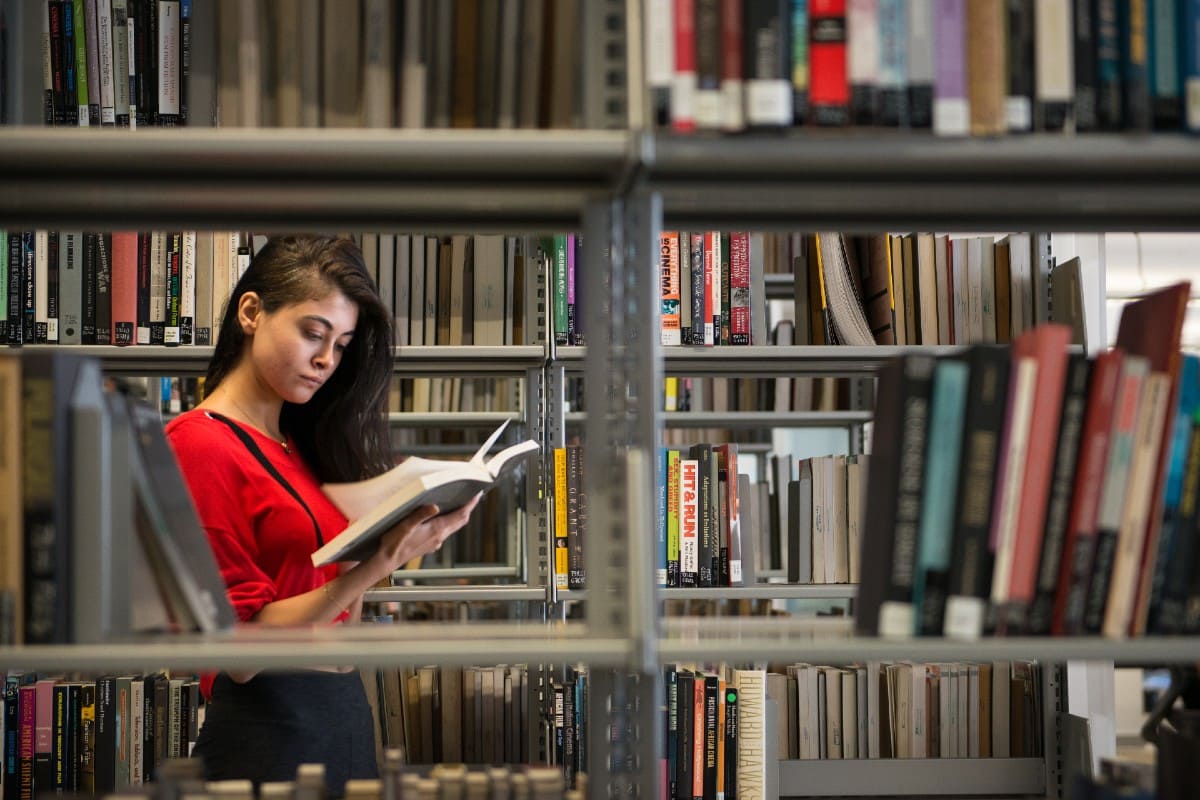 Research-oriented scholars are invited to apply to the LAU Graduate Program Scholarships, offered to students who wish to pursue a master's degree in one of 16 fields of study, with tuition fully waived provided they commit to pursuing research projects.
The scholarship opportunity, offered for the fourth year running, opens a door for scholars looking to build an academic career and bolster their chances to publish their research in academic journals by the time they graduate. For LAU, this endeavor further enhances the build-up of the university's intellectual footprint.
The scholarship is available for the following LAU graduate programs: Applied and Computational Mathematics, Applied Economics, Biological Sciences, Business Administration, Civil and Environmental Engineering, Computer Engineering, Computer Science, Education, Human Resources Management, Industrial Engineering and Engineering Management, Interdisciplinary Gender Studies, International Affairs, Islamic Art, Mechanical Engineering, Migration Studies and Pharmaceutical Development Management.
For Applied Economics alumna Wafaa El Baba, who graduated in 2022, the scholarship presented a chance to "upskill my capabilities in research and economics amid a dynamic work environment that was characterized by high uncertainties," namely, disruptions in the labor market due to the pandemic and the economic crisis in the country.
"One of the salient features of this scholarship is that it provides financial security to allocate enough time to what matters the most: gaining knowledge and achieving a well-established research record," she said, in reference to the monthly stipend scholars receive on top of the tuition waiver.
To optimize scholars' research potential, the scholarship mandates that recipients attend the graduate program full-time and engage both in assigned and extracurricular research work. El Baba, for example, had started working on research collaborations that continued after she graduated and landed a job as a research assistant in the Statistics Cluster at the United Nations Economic and Social Commission for Western Asia (ESCWA).
"One of the research papers I worked on was published in a book and another in a well-known, peer-reviewed journal – a rewarding achievement for a young researcher looking to start a career in research and public policy," she said.
Pursuing this research-heavy program, added El Baba, has given her a solid foundation in advocating for the use of evidence-based policymaking as part of her current role.
Students interested in applying can do so online before May 4, 2023 and are welcome to contact the Office of Graduate Studies and Research for any query.