Honoring Former President William A. Stoltzfus' Legacy
LAU celebrates the naming of the garden on Beirut campus in honor of its second-longest serving president.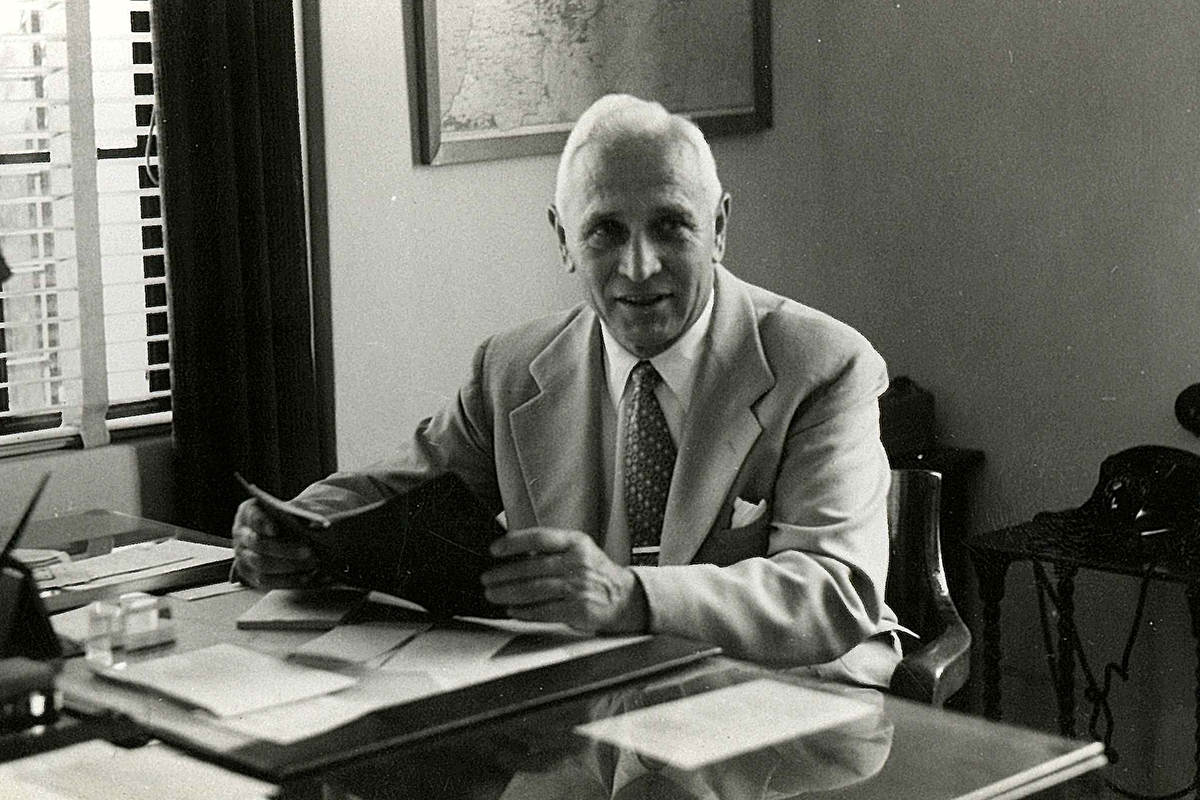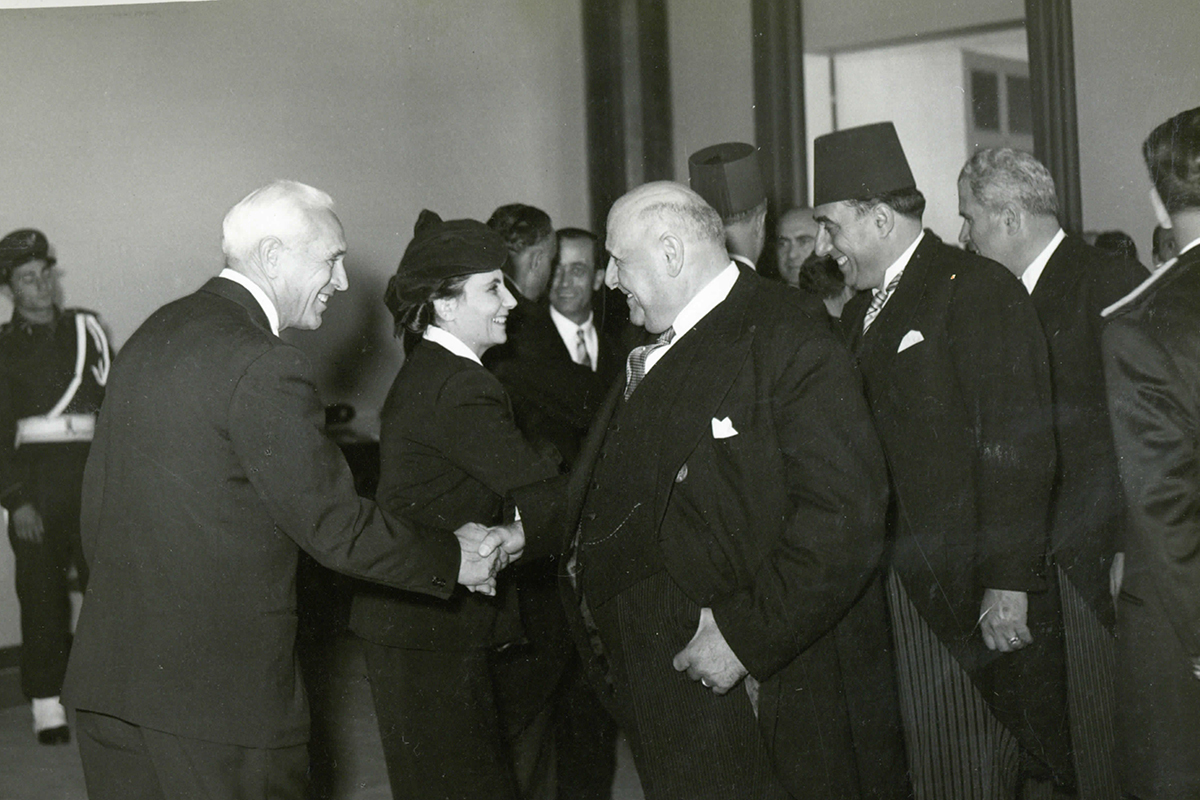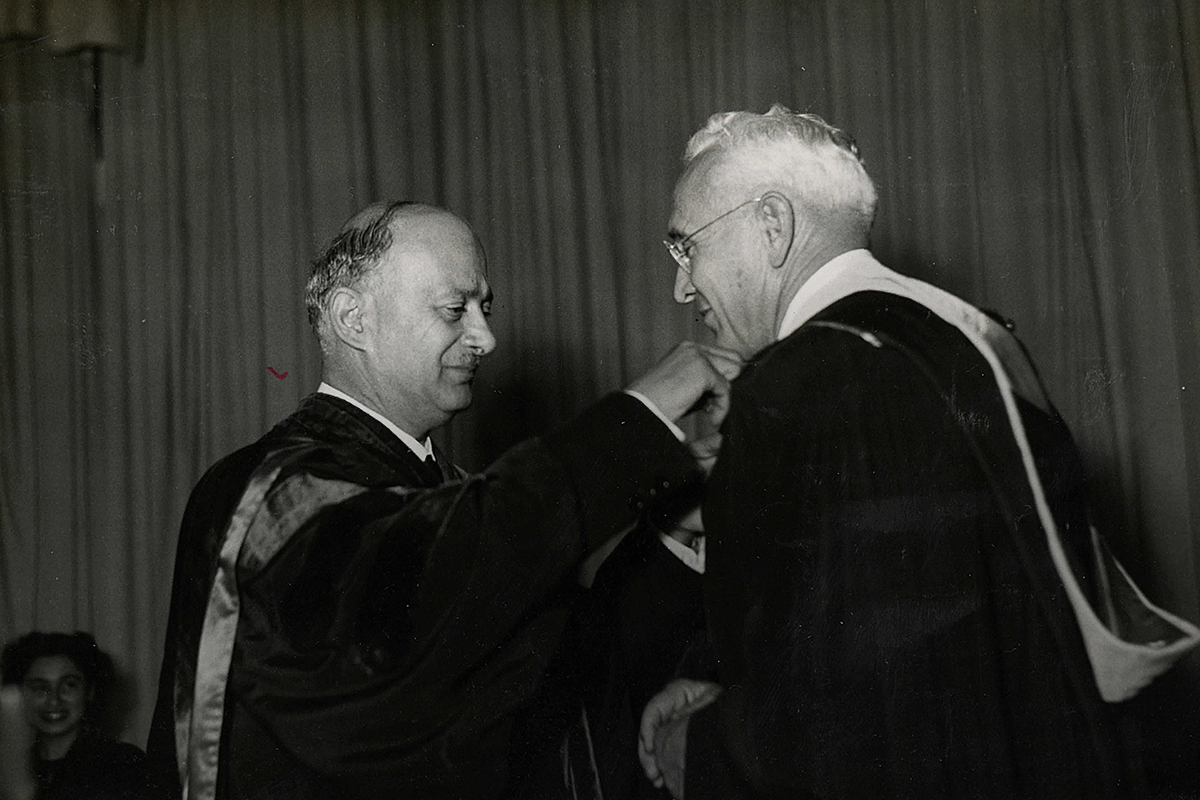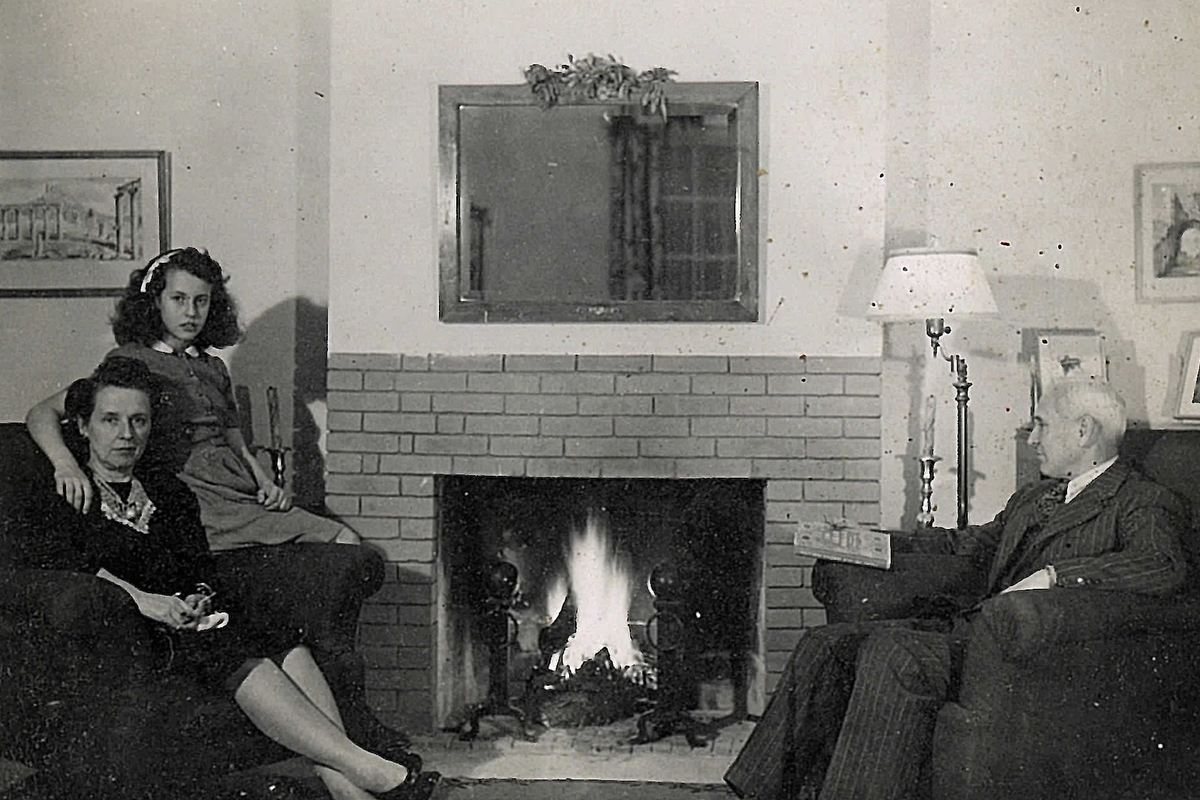 Next time you walk past a eucalyptus, acacia, cypress, or pine tree on the leafy Beirut campus, just think that it could be one of the many planted by LAU's second president, William A. Stoltzfus, and grandfather of longtime trustee and twice chairman of the board, Philip Stoltzfus.
During his tenure from 1937 to 1958, the university's second-longest serving president had watched the saplings and flowerbeds "grow inch by inch." As the barren hillside on which stood the American Junior College for Women blossomed into a lush campus with oleanders, gardenias and geraniums bordering its walkways so did the college itself.
President Stoltzfus navigated the institution through a period of crisis and uncertainty, between the two world wars, transforming it from a small school for girls to a full-fledged four-year college rooted in the liberal arts and critical thinking. In addition to the completion of Irwin and Shannon halls as well as sports courts, he cultivated the College Green, a stamp of an American college campus, with Butrus the college gardener at the time.
In a fitting tribute to this giant in the institution's history, a celebration was held on Beirut campus on May 31 to inaugurate the William A. Stoltzfus Garden, so named in 2020. The event was attended by members of the Stoltzfus family – who had flown especially from the US and Europe for the occasion – and members of the Board of Trustees, President Emeritus Riyad Nassar, members of the President's Cabinet and the Council of Deans, CEO of the LAU Medical Center-Rizk Hospital Sami Rizk, friends of LAU, faculty, staff and students.
"Tradition and legacy, which we are celebrating tonight keep a flavor of the past in our present to keep us whole at all times," said LAU President Michel E. Mawad in his address. "For major universities, tradition and legacy are makers and markers of continuity. There are signs of perseverance and testimonies to passing one of the toughest of all tests, which is the test of time."
Few names at LAU, he went on to say, "invoke a stronger sense of the legacy we are celebrating tonight than William Stoltzfus," whom he described as "a futurist," who presided over a school that was the "first of its kind for women empowerment long before the term became fashionable, and turned it into a vibrant nucleus of the modern university that it is today."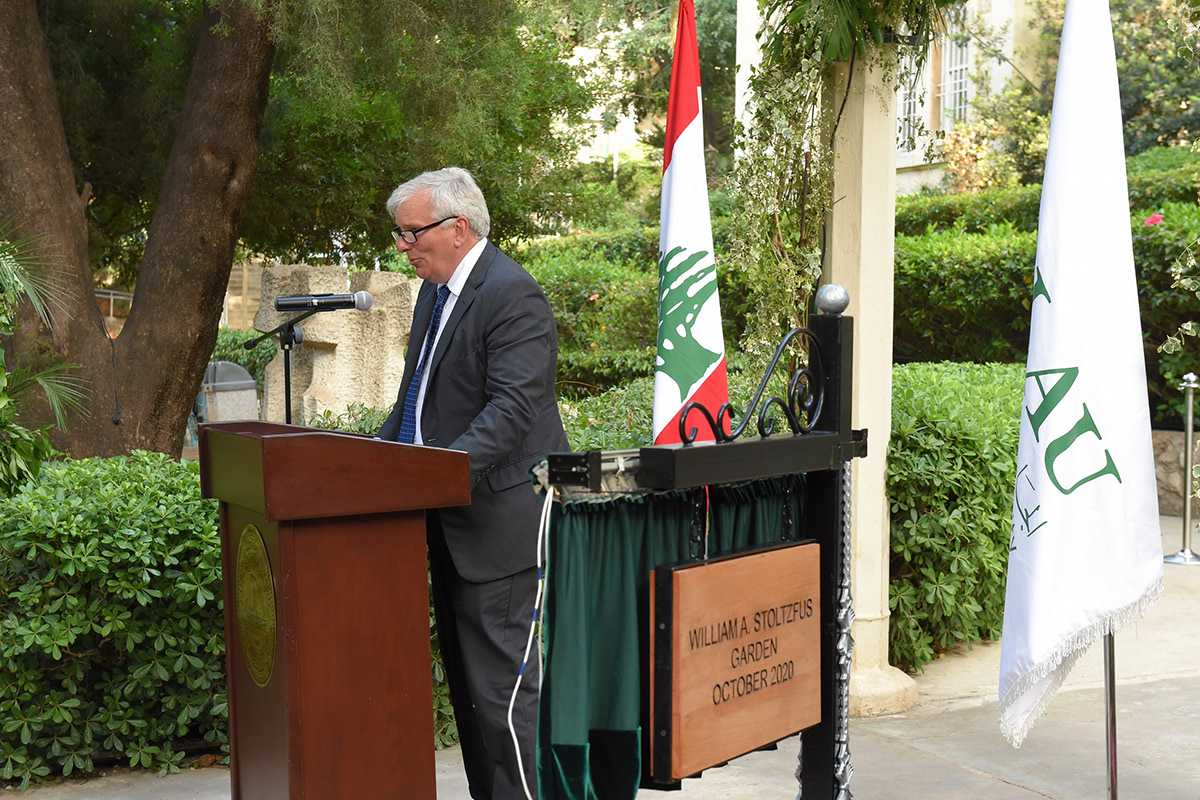 Visibly moved to be standing in the garden that his grandfather had lovingly planted and tended, Stoltzfus spoke of him with pride relaying how, having grown on a Mennonite farm, "he could do anything, build anything, grow anything."
He recalled how his grandfather, "a man of peace based on deep religious conviction, and a conscientious objector during the world war who had felt he had to serve in place of fighting," had chosen to fulfill that mission in Lebanon.
"To know that these plants are a living connection to our grandfather's time and a manifestation of his life-affirming spirit fills us with joy and hope for whatever is ahead of us," he said. "An intelligently conceived and well-tended garden will far outlive its designer. And so has been the case with this one. Under its cooling shade have passed generations of LAU students, faculty, and staff. And it has been here through both stable and tumultuous times, bearing mute witness to the joys and sorrows and ordinary moments of our LAU family."
Despite untold challenges, President Stoltzfus shepherded his flock to safety and prosperity and never, ever wavered in his faith, said Dr. Mawad. What he managed to achieve for this institution is not only a source of inspiration but "beyond that, a source of power to bolster our resolve during this difficult period of time, in order to measure up to the standards set up by our illustrious predecessors."