LAU and NYU Tisch Collaborate on Theatrical Production
Dr. Lina Abyad's timely play, Amrika, was performed in New York by LAU and Tisch students.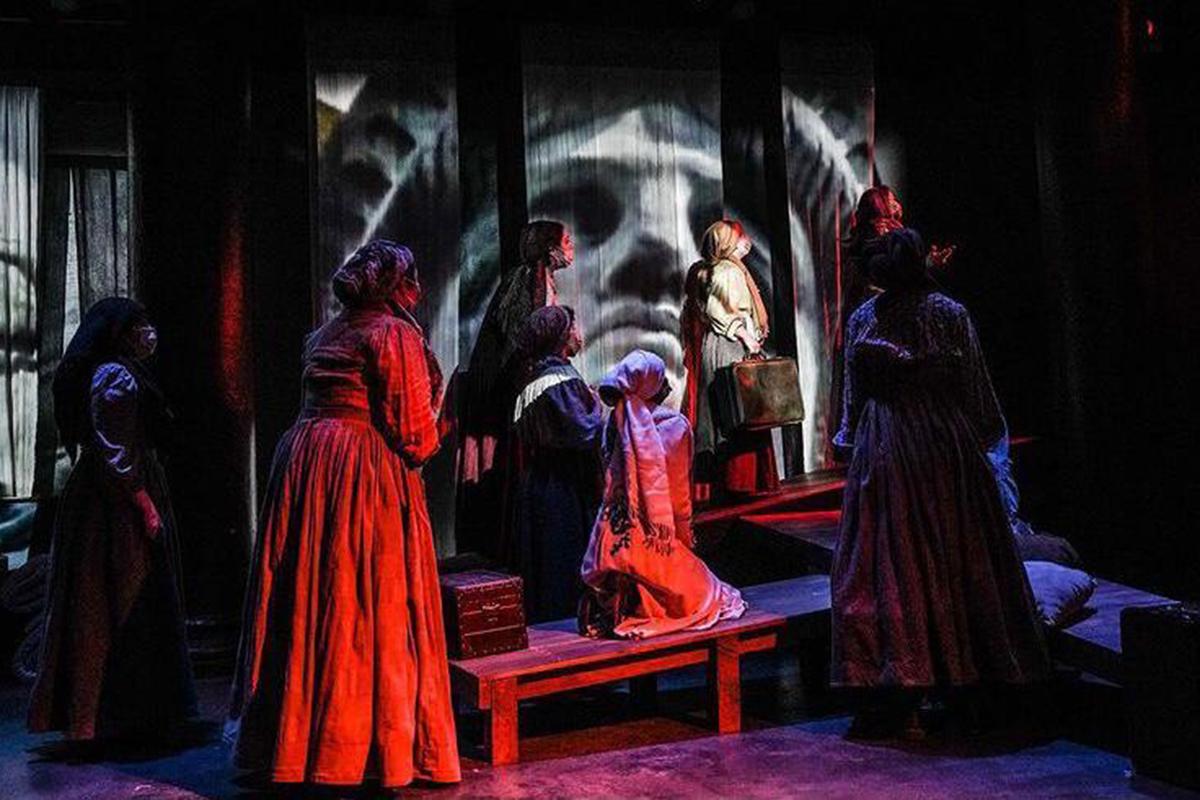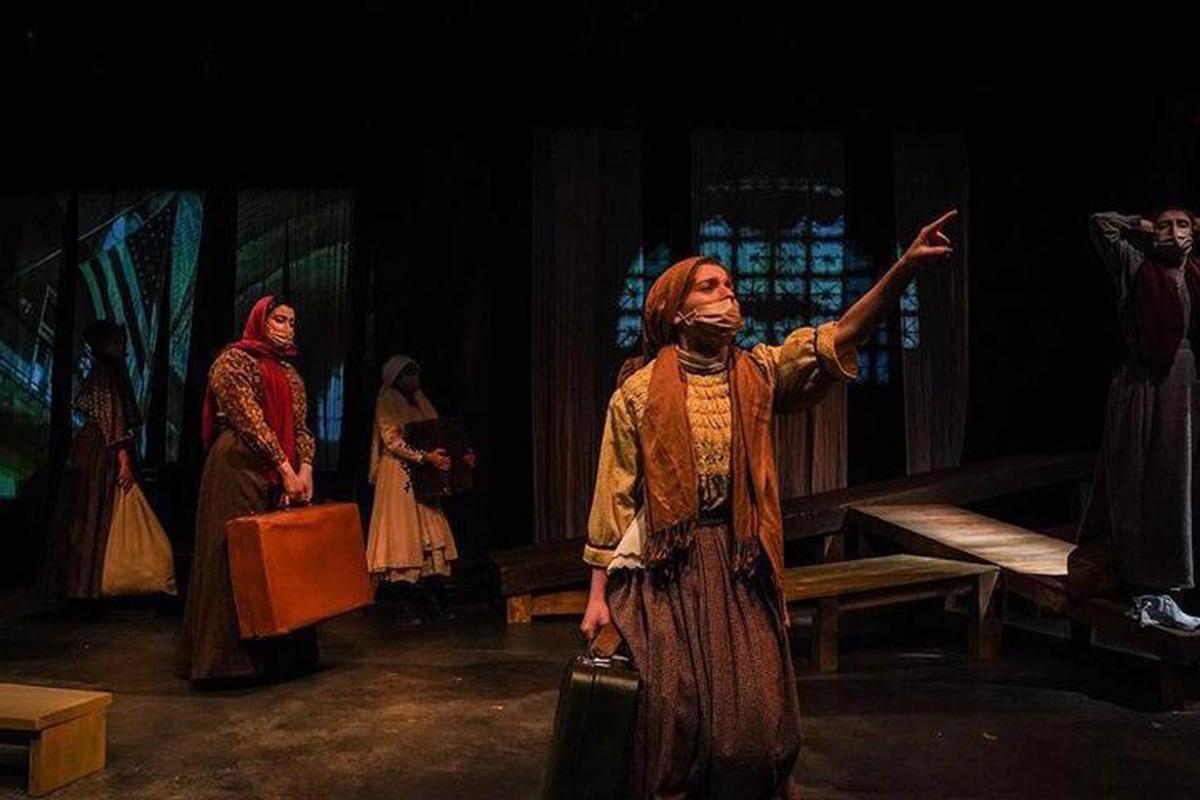 For six weeks this spring, five LAU performing arts students took advantage of a golden opportunity to workshop and stage performances of Associate Professor of Theater Lina Abyad's play Amrika with NYU Tisch School of the Arts, widely considered to be one of the leading arts schools in the world.
The play was performed five times April 22–30 as part of Tisch Drama Stage's Festival of Voices, curated by NYU professor Catherine Coray, each time to enthusiastic audiences.
The festival features productions by Arab and Arab-American playwrights performed by undergraduate students.
During their stay in New York, LAU students Naré Kurkjian, Aya Layl Tarabey, Jennifer Yammine, Dona Attalah and Sally Jaber were paired with five NYU students to work on the script and the production in general. The students worked long hours memorizing their lines and rehearsing.
All expressed their gratitude for the opportunity they were afforded.
Written by Dr. Abyad, and told in a series of vignettes, Amrika recounts the lives of Lebanese women immigrants to New York City in the late 19th century. The women arrived on the heels of the closing of Lebanon's silk factories, which precipitated an economic crisis in the country.
In their new home they found work, brought over their families, and eventually flourished: "The stories that we tell in this play include widows, ambitious young wives and newlyweds who left their spouses behind," says Abyad. "They often made the painful discovery that America's streets weren't always paved with gold."
The women portrayed include novelist Afifa Karam, who also wrote books denouncing child marriage and domestic rape and violence; jewelry designer Marie Azeez El-Khoury who ran the successful 5th Avenue store The Little Shop of T Azeez; and Syrian feminist Hanna Kasbani Kourani, who attended the 1894 World's Congress of Representative Women.
Nadya Mikdashi, Assistant Vice President for Development at LAU's New York academic center, which hosted the students, notes how timely the production was: "This was a great opportunity for our students to learn from the best and to work on a production from script to performance. It was particularly poignant given the material, since Lebanon is once again experiencing an economic crisis and emigration. This was also a positive experience that showed them there is a world full of hope out there."
Dr. Abyad says she enjoyed the experience and "it was especially satisfying having talented LAU students staging my play."
For LAU President Michel E. Mawad, this collaboration was a perfect illustration of the advantages of having a presence in New York City. "I hope this is the first of many such efforts as it reinforces our ethos as a forward-thinking global university," he said. On another note, he added, "in the midst of this historic crisis [afflicting Lebanon], the sheer talent and dedication shown by our students is truly inspiring — it is what moves us to persevere and to uphold our standards of education, more than ever."
The play was made possible by the support it received from generous donors, namely Nour Theater, Mr. and Mrs. Raff and Loretta Ellis, Mr. Carlos Abou Jaoude, Association Philippe Jabre, Drs. Mahmud and Lina Kreidie, as well as The President's Fund.
All those involved remarked on the success of this international collaboration and how it has given a new generation of LAU performing arts alums the opportunity to develop their craft professionally. The play also filled in historical gaps by telling the hitherto unsung story of a group of remarkably courageous Lebanese and Syrian women.
Until May 18, members of the LAU community can purchase $5 tickets to stream performances of Amrika online at the NYU portal.