LAU Closes 2022 Jr. NBA Tournament and Renews the Contract for Four Years
A new cohort of young talents emerges on the court, offering much-needed hope for a country in crisis.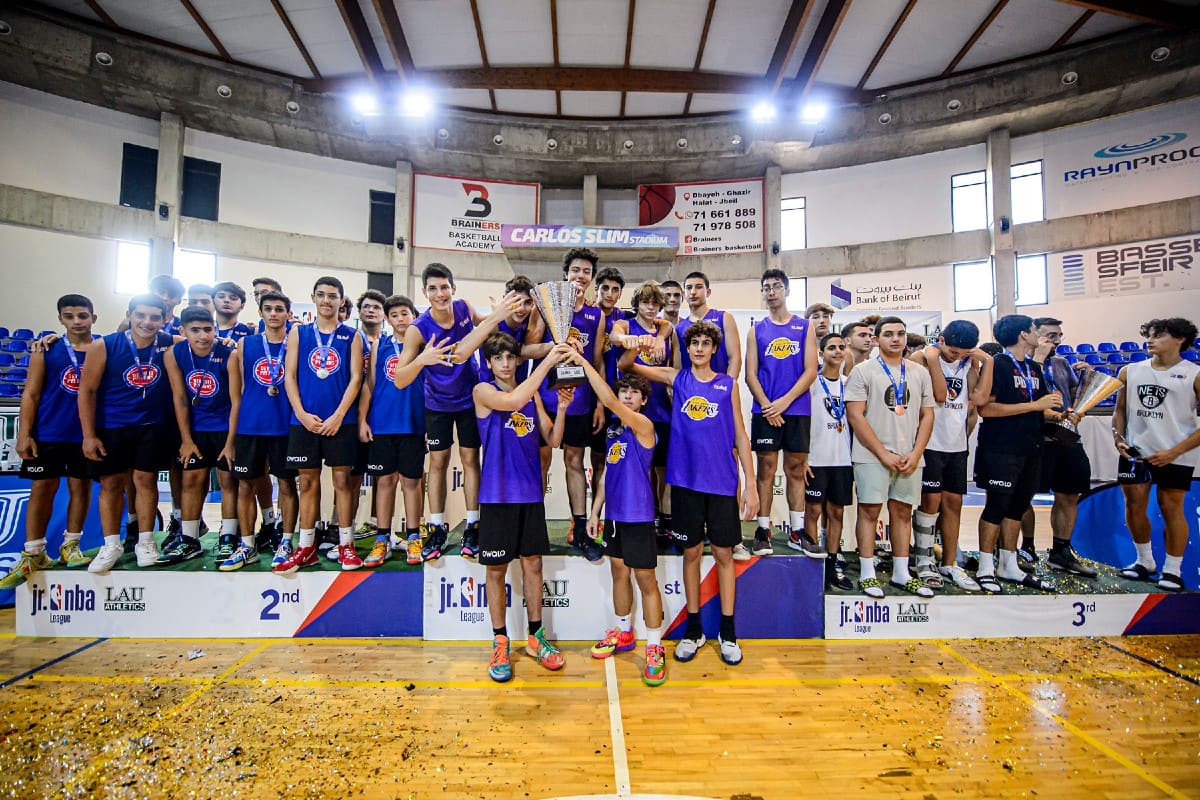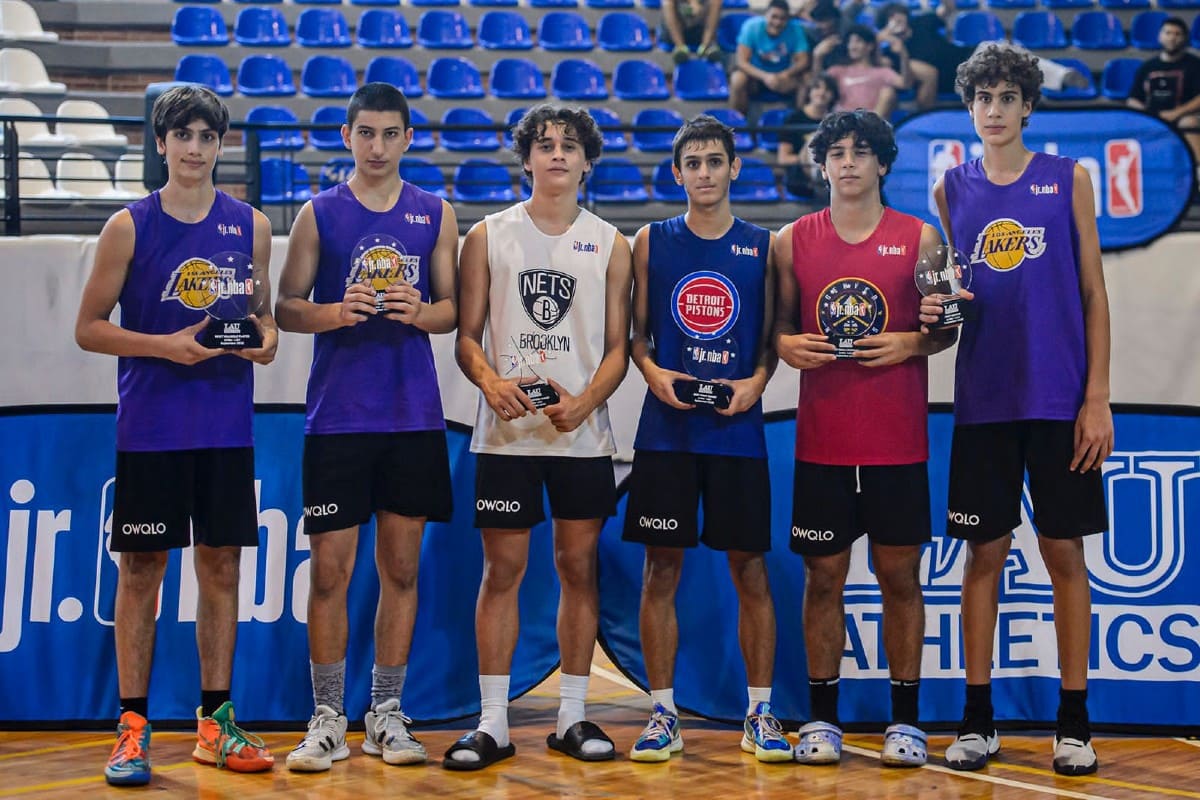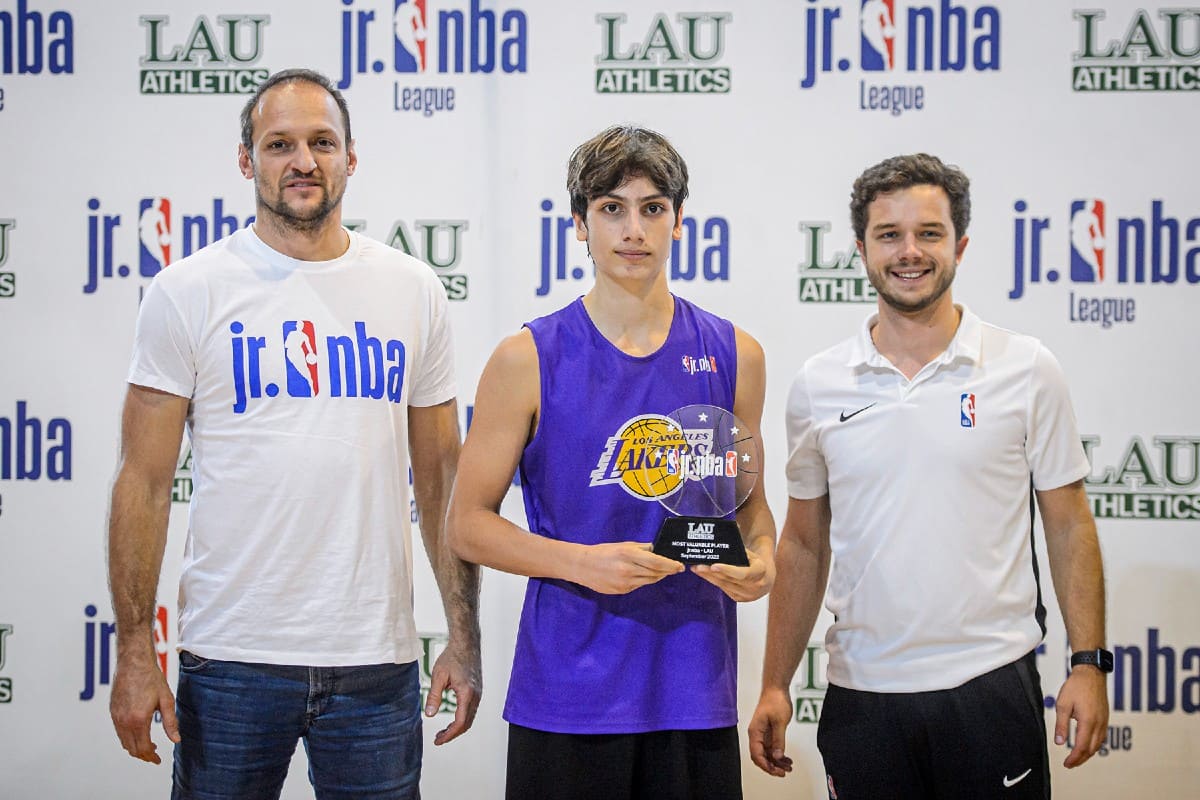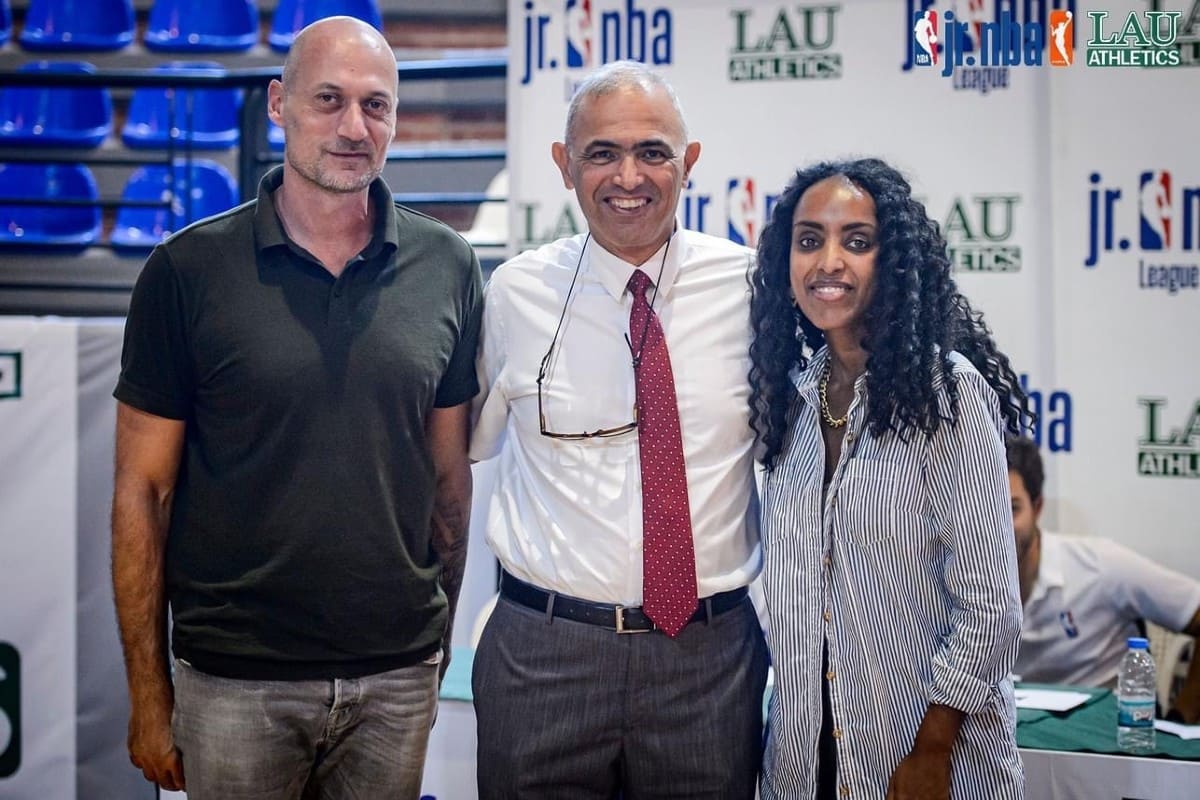 Despite countless disruptions since its launch in 2019, from security to economic and health concerns, the LAU Jr. NBA League endured, bringing hope, buzz, and international standards to basketball courts across Lebanon, and growing young athletes' basketball capacity.
With the closing of its 2022 edition, LAU renewed its contract with the National Basketball Association, raising the bar yet again for four years to come.
More than 450 young athletes from 30 clubs across Lebanon had taken part in this year's competition, which culminated in a final game on Sunday, September 25 at the Michel Sleiman Sports Village in Byblos. With a close score of 66-62, the Hoops Club, playing under the Lakers' banner defeated the Energy Club, who simulated the Detroit Pistons. Brainer Hawks, representing the Brooklyn Nets also claimed third place after their win over Riyadi Club, who played as the Denver Nuggets.
"The young athletes taking part in the Jr. NBA are a treasure trove for the future of the game in Lebanon," said Director of Athletics on Byblos campus Joe Moujaes, who has been instrumental in bringing the league to the country. "Our aim is to encourage more youth to play professionally, bolster our national team further, and possibly even promote talents to reach prestigious clubs abroad," he added.
Indeed, the players' talent was on full display at the event, which was attended by Basketball Operations Manager for Europe and Middle East Adrian Carrion Armas, former Minnesota Timberwolves player Igor Rakočević and Secretary General of the Lebanese Basketball Federation Charbel Rizk. Also present at the event were US Embassy Cultural Attaché Hermila Yifter and LAU's Directors of Athletics Sami Garabedian and Moujaes.
Armas spoke about the sense of possibility that the Jr. NBA can provide. "When a kid a Lebanon puts on a Lakers jersey, they feel a connection to players like LeBron James, and that they can one day be like him," explained Armas. Investing in this generation, he added, takes on a bigger meaning as it can hopefully contribute to helping them cope with the crisis in their country.
To that end, Rakočević highlighted how playing sports sets young athletes on a path to success. "They learn to compete and cooperate with teammates, understand the value of dedication, take on responsibility, and fight for what they want," he said.
The closing ceremony recognized outstanding players as follows:
- Rami Hashem won the tournament's Most Valuable Player title.
- George Habib won the Skills Contest.
- Christian Tanious won the Three-Point Contest.
- Jad Atallah won the Slam Dunk Contest.
- Edwin Saad, Kyle Moujaes, Bahaa Itani, Jason Dekss and Ralph Iskandar were selected as top performers.