Managing the Cholera Outbreak in Lebanon
An interview with Dr. Bahia Abdallah, nursing program director at LAU's Alice Ramez Chagoury School of Nursing, has revealed facts about the cholera outbreak in Lebanon and what is being done to contain it.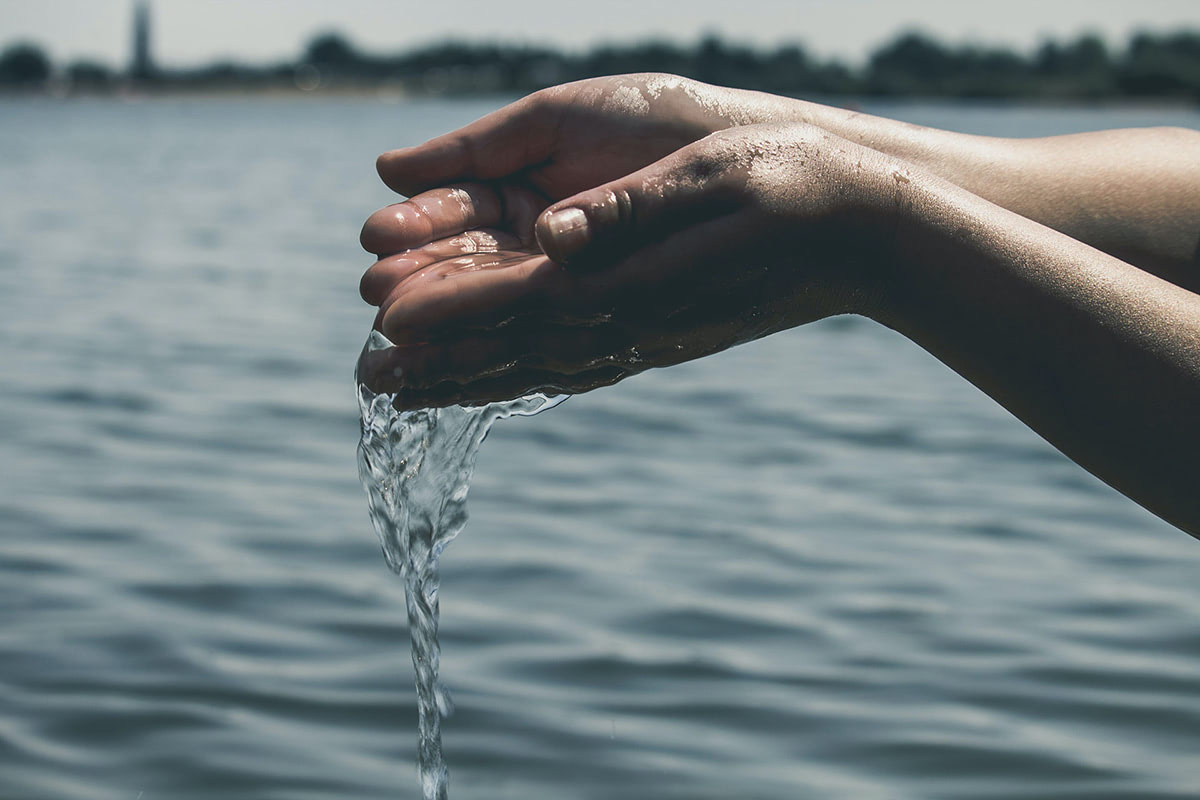 Conflict, poor waste-water management, contaminated water and garbage heaps are breeding grounds for diseases. With population migration and overcrowding in unsanitary conditions, widespread infection is inevitable. It is no wonder, then, that Lebanon should be grappling with an outbreak of cholera when swaths of displaced people have no access to clean water, good hygiene and healthcare.
Originating in Syria, cholera was declared in Lebanon on October 6, after the first case was registered in Akkar on October 4. It has since spread to the Beqaa and the Baalbeck-Hermel region, where fewer cases are being reported. The disease is not new to the country, which has known previous outbreaks under similar socio-economic circumstances in the 1800s, in 1975 during the civil war, and latterly in 1993.
According to the World Health Organization (WHO), the overall risk of a cholera outbreak in Lebanon is very high at the national level and high at the regional level.
As of November 14, 2022, eight of Lebanon's governorates and 18 of its 26 districts had been affected by the cholera outbreak. The Lebanese Ministry of Public Health (MoPH) had recorded 3,395 suspected cases and 18 related deaths, resulting in a case-fatality ratio of less than 0.6 percent. All of the impacted locations are seeing a gradual rise in the number of suspected cases. About 45 percent of suspected and confirmed cases are under the age of 15; 15 percent fall in the 15-24 age group; 22 percent are between the ages of 25 and 44; 11 percent are between the ages of 45 and 64; and 7 percent are 65 or older.
To contain the spread, the MoPH set up a Cholera Rapid Response team – the National Cholera Task force – headed by the minister of Public Health. The task force is composed of the World Health Organization (WHO), the United Nations High Commissioner for Refugees (UNHCR), the United Nations International Children's Emergency Fund (UNICEF), the Lebanese Society of Infectious Diseases, Médecins Sans Frontières, and the Lebanese Red Cross, among other ministries, INGOs and NGOs. The ministry has also designated 12 hospitals, including the LAU Medical Center-Rizk Hospital, to receive cholera patients.
Unlike COVID-19, which is transmitted through an airborne virus, cholera is caused by a bacterium, Vibrio cholerae, that is waterborne. Furthermore, an oral cholera vaccine (OCV) – administered in drops like the polio vaccine – is already available and the disease, depending on severity, can be treated with antibiotics.
Having received 600,000 doses of vaccines from the WHO, the MoPH has also initiated an oral cholera vaccination campaign targeting 70 percent of high-risk populations, namely refugees and host communities. The campaign was launched on November 4 in three central prisons and on November 5 for frontline healthcare workers in high-risk regions.
The mode of cholera transmission was first identified by Dr. John Snow in London in 1854 as contaminated drinking water. In that same year, during an epidemic in Florence, anatomist Filippo Pacini isolated the cholera bacterium, Vibrio cholerae. The first vaccine was developed by none other than microbiologist Louis Pasteur and subsequently produced in its oral form for humans in the late 1880s.
The disease is spread by ingesting contaminated water and food, known as orofecal transmission. It attacks the intestines, causing watery diarrhea that could lead to a loss of one liter of fluid per hour, and up to 20 liters a day in severe cases, the equivalent of 10 percent body fluid. If unchecked, dehydration can lead to unconsciousness or even coma.
An oral rehydration solution (ORS) is prescribed to replenish lost electrolytes from the body, but in severe cases, where vomiting might also occur, hospitalization is a must.
Newborns and infants under two years of age are at high risk since they have low immunity and can dehydrate fast. According to the MoPH data, 25 percent of reported cholera cases in Lebanon are children under four. It is therefore recommended that babies below six months of age are given breast milk only and no other foods or fluids – not even water – as breast milk is the safest source of nutrition for infants and children and contains antibodies that boost their immune system.
After that, complementary food that is well-cooked and hygienically prepared can be introduced while continuing with breastfeeding up to two years and beyond. Vibrio cholerae is not transmitted through breast milk.
Precautionary measures against cholera are pretty much the same as those prescribed during the COVID-19 pandemic: good hygiene, frequent hand washing, and disinfecting surfaces. To neutralize the bacteria in water, add two drops of chlorine to one liter of water, let it stand for 30 minutes, and boil for at least one minute before consuming. Vegetables should be washed in chlorinated or boiled water, with a few drops of vinegar or lemon, but never with salt, as the bacterium thrives on salt. Raw meat or fish should be avoided, and since Vibrio cholerae can also be transmitted by insects, food must be kept covered.
Household water tanks must also be cleaned before chlorine is added.
The incubation period for the disease ranges between two hours to five days, but some infected patients may experience no symptoms. Cholera can be diagnosed with a PCR, a rapid test such as stool dipstick or darkfield microscopy, and stool culture.
Although the MoPH has alerted physicians in all governorates of cholera risks and its National Cholera Task Force has rallied the municipalities and other ministries in its efforts to stem the spread, challenges lie ahead.
With the start of winter, heavy rainfall is bound to result in rivers of dirty water and swept-up garbage. As with COVID-19, vaccine hesitancy, and fear of side effects, could prove to be another hurdle. There is also the issue of rationing the supply of vaccines equitably, since only one dose, instead of two at a six-month interval, is being administered due to a global shortage. The shortfall is due to two reasons: the production of OCV is not profitable, and funding to fight the disease is earmarked both for the vaccine as well as ensuring proper sanitation.
Reaching the target vulnerable population is another issue, as some are in remote districts that will require mobile clinics and door-to-door campaigning.
Nevertheless, OCVs, along with other preventive measures such as good hygiene, health education, surveillance, clinical management, and public awareness, through NGO campaigns, can help mitigate the risks.
Dr. Bahia Abdallah joined LAU in September 2022. She has been an International Board-Certified Lactation Consultant (IBCLC) since 2011 and a member of the Technical Advisory Group at the Ministry of Public Health for the development, implementation, and oversight of the National Infant and Young Child Feeding (IYCF) Policy.