Michael Haddad Embarks on Arctic Walk
The UNDP's Regional Goodwill Ambassador plans to deliver a "Package of Hope," including seed samples from 12 Arab countries and a book by Pope Francis to the Svalbard Global Seed Vault.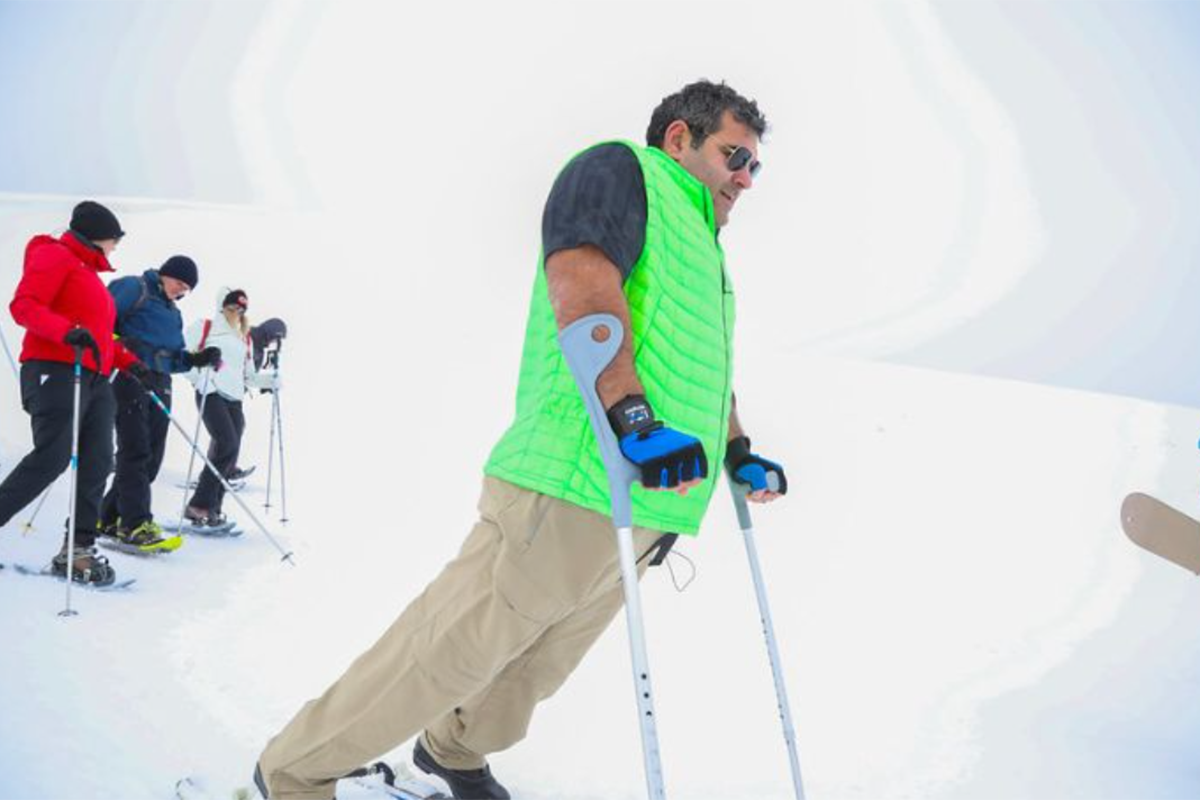 Professional endurance athlete and United Nations Development Programme (UNDP) Goodwill Ambassador Michael Haddad is embarking on an Arctic Walk for Climate Resilience and Food Security in Svalbard, Norway.
As part of his mission, he will deliver a "Package of Hope" that contains seed packets from 12 Arab countries, as well as a symbolic seed – a limited edition book by Pope Francis –to the
Svalbard Global Seed Vault,
where the world's unique crop collections are stored to safeguard genetic diversity.
Haddad explained the purpose of his mission. "I come from the Arab region, where we depend on imports for most of our food, and where temperatures are rising faster than the global average," he said, pleading for communities at large "to act with determination, ambition and urgency to stave off the climate crisis and ensure our collective food security – both cornerstones for human security."
In coordination with the UN Food and Agriculture Organization (FAO), the International Center for Agricultural Research in the Dry Areas (ICARDA) prepared for Haddad the seed packets as part of the official seed stocks from Algeria, Egypt, Iraq, Jordan, Lebanon, Libya, Morocco, Oman, Palestine, Syria, Tunisia, and Yemen, to be deposited in the Svalbard vault. The specially prepared packages include wild relatives of wheat, barley, lentils, chickpeas, and other forage legumes.
Haddad, who is paralyzed from the chest down, will perform his odds-defying symbolic walk with the aid of a
specially designed exoskeleton
devised by a scientific team of engineers and neurologists from LAU and the American University of Beirut.
The exoskeleton was inspired by Haddad's "swing-to-gait" method – whereby he maintains his balance with his upper body while thrusting his legs forward with the help of crutches.
At LAU, Assistant to the President for Special Projects Saad El Zein reaffirmed the university's commitment to Haddad's mission, citing the collaboration that has been ongoing for more than eight years. "Michael is a walking lab for humanity, and we will continue supporting him and learning from his unique experience," he said. "We engage with Michael in a strategic and multidisciplinary manner through many of our schools and departments."
Indeed, the exoskeleton project has inspired several undergraduate engineering capstone projects, a graduate project and thesis, as well as a number of fundraising initiatives and collaborations with experts across the board.
From an academic standpoint, "this has been a tremendous learning experience for engineering students as they continue to engage in solving a worthwhile problem – a truly inspiring effort," said Associate Provost Barbar Akle.
Not only have the students been involved in developing the exoskeleton, but they have also had to build other gadgets for the project, he added. In response to COVID-19, for example, the team created a ventilated face mask for Haddad, who expends approximately 30 times more energy while walking, and therefore requires more oxygen than the average person.