New Cohort of Higher Education Scholars "Empowered to Change the World"
A new group of 76 promising University Scholarship Program and Refugee Scholarship Support graduates are honored at a special graduation ceremony.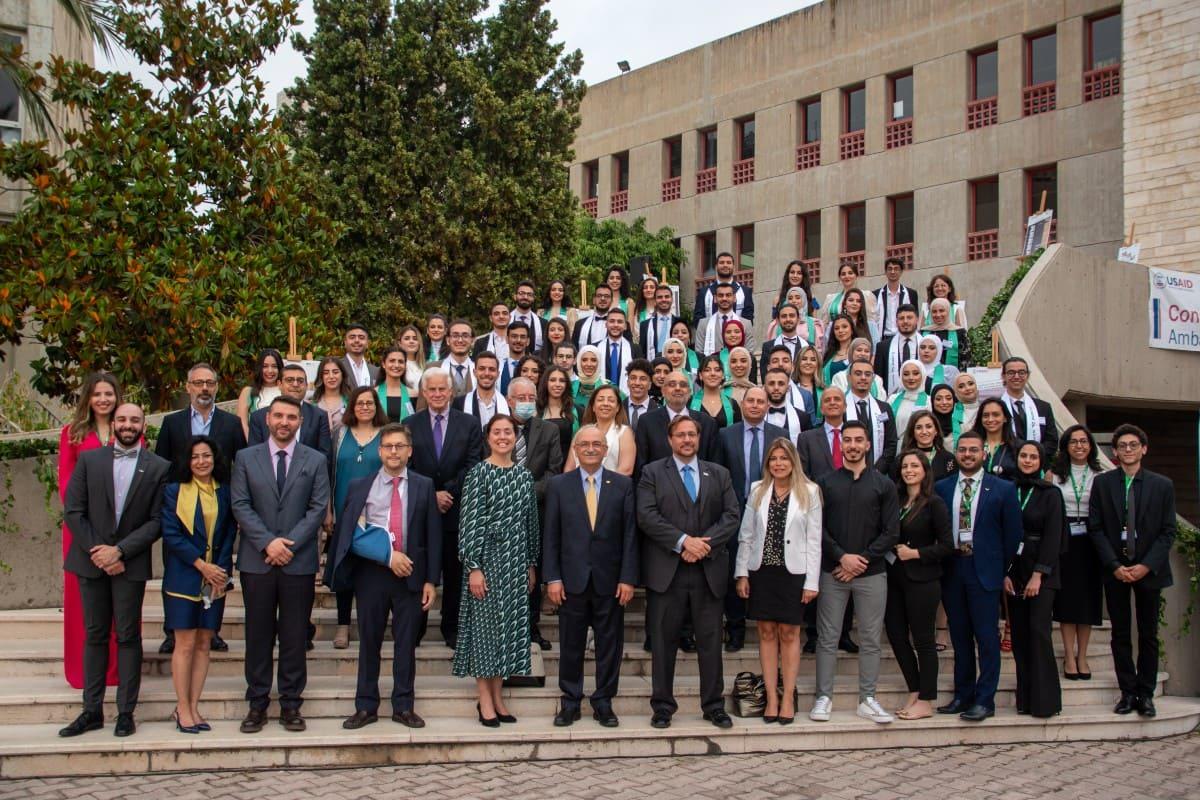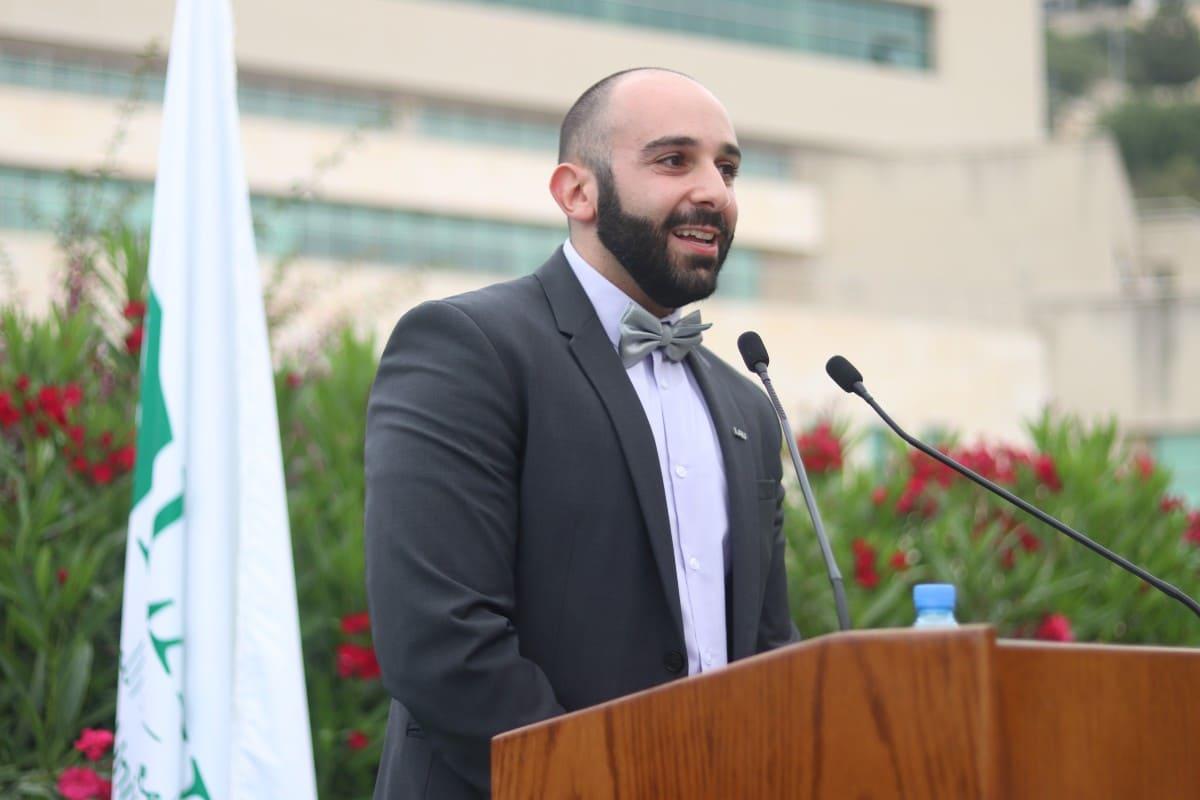 Following two years of holding the ceremony virtually, LAU celebrated the graduation of 76 Higher Education Scholarship (HES) graduates, including 63 University Scholarship Program (USP) scholars and 13 Refugee Scholarship Support (RSS) graduates who completed their undergraduate education with the full support of the United States Agency for International Development (USAID), at a ceremony held on Byblos campus on June 2.
The event was attended by Acting Deputy Chief of Mission at the US Embassy Janae Cooley, USAID Acting Mission Director Nicholas Vivio, LAU President Michel E. Mawad, Provost George E. Nasr, Assistant Vice President for Development Abdo Ghié, Assistant Vice President for Alumni Relations Abdallah Al Khal, deans, faculty, staff and parents.
Thanking the US people and Government for their "humbling generosity," Dr. Mawad gave an overview of the program and highlighted how the scholars' experience was made richer through the core American values that the university upholds.
"The duality of quality education and humane values will undoubtedly give our graduates a head start that will make them shine in their society as beacons of hope and promise," he said, noting that the partnership with USAID is strategic and that he looks forward to "further broadening and deepening our cooperation."
In a heartfelt message, Cooley said that the scholars' graduation is "a testament to the US belief in education's power to change the world. It is also a testament to the US Government's strongest, oldest ties to the Lebanese people."
Since 2010, the USAID has invested more than $150 million in more than 1,500 students from all regions in Lebanon. At LAU, the USP and HES Programs have covered the costs of undergraduate education for 759 deserving scholars. Out of those, 572 have already graduated.
As Ghié pointed out, "80 percent of our graduates, here today, are graduating with a cumulative average of 3.0 or more, placing them at the top of our graduating class." He further highlighted how the rigorous selection process takes into account academic standing, financial assessment, linguistic evaluation and potential for leadership skills.
In fact, 76 percent of the scholars have secured jobs after graduation, a source of pride for LAU.
Commending the graduating cohort for their achievement, especially under the difficult circumstances, LAU USAID Program Director Nada Mikhael said: "You understood that there is no such thing as normal, rather only change, and it is that daily change in itself that gives you hope for tomorrow."
Al Khal officially welcomed the graduates to the 52,000-member LAU alumni network which, he said, offers them a plethora of opportunities. "There are 44 alumni chapters established by the university and scattered all over the world, including one that is specific to you, as you enjoy a special affinity many other alumni envy you for."
President of the USP Alumni Chapter Ali Tourba (BS '18) explained how LAU and USP have opened numerous doors for him, such as joining the Beta Gamma Sigma group of top 10 percent business students at LAU, and being selected for the Harvard Crossroads Emerging Leaders Program.
He encouraged the HES cohort of 2022 to keep "trying to reach your full potential, to have the courage to overcome the fears that may hold you back, to always ask questions and give back to those you can help."
Computer engineering graduate and first-place winner of the USP Excellence Award Carla Ghanem reflected on her journey, singling out the support she has received from LAU, "who constantly pushed me to become a better version of myself, identified my strengths and showed me how to achieve my full potential."
"It has been a challenging but rewarding journey, and I am more than grateful to LAU and to USAID for giving me all these opportunities," she concluded.