Paying Tribute to One of Lebanon's Greats: Jawdat Haydar
The annual event honored the late poet as the muse who continues to inspire.
By Rayane Shami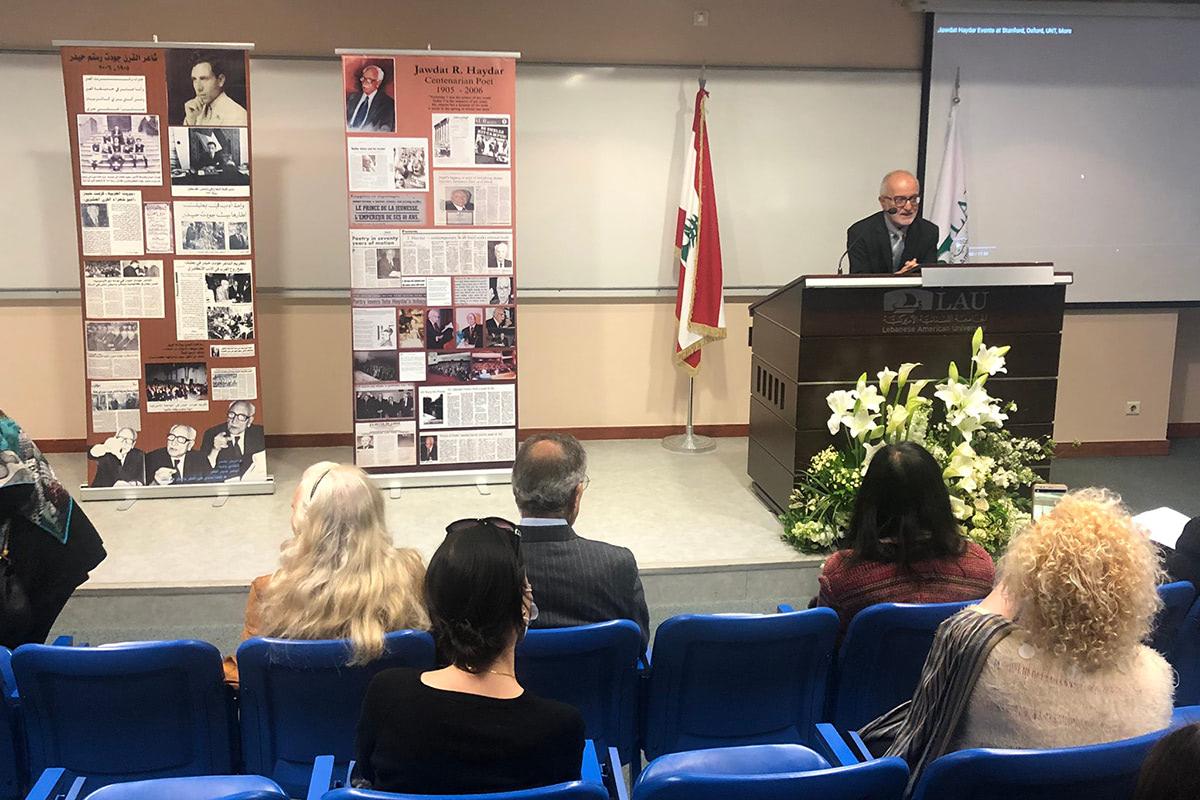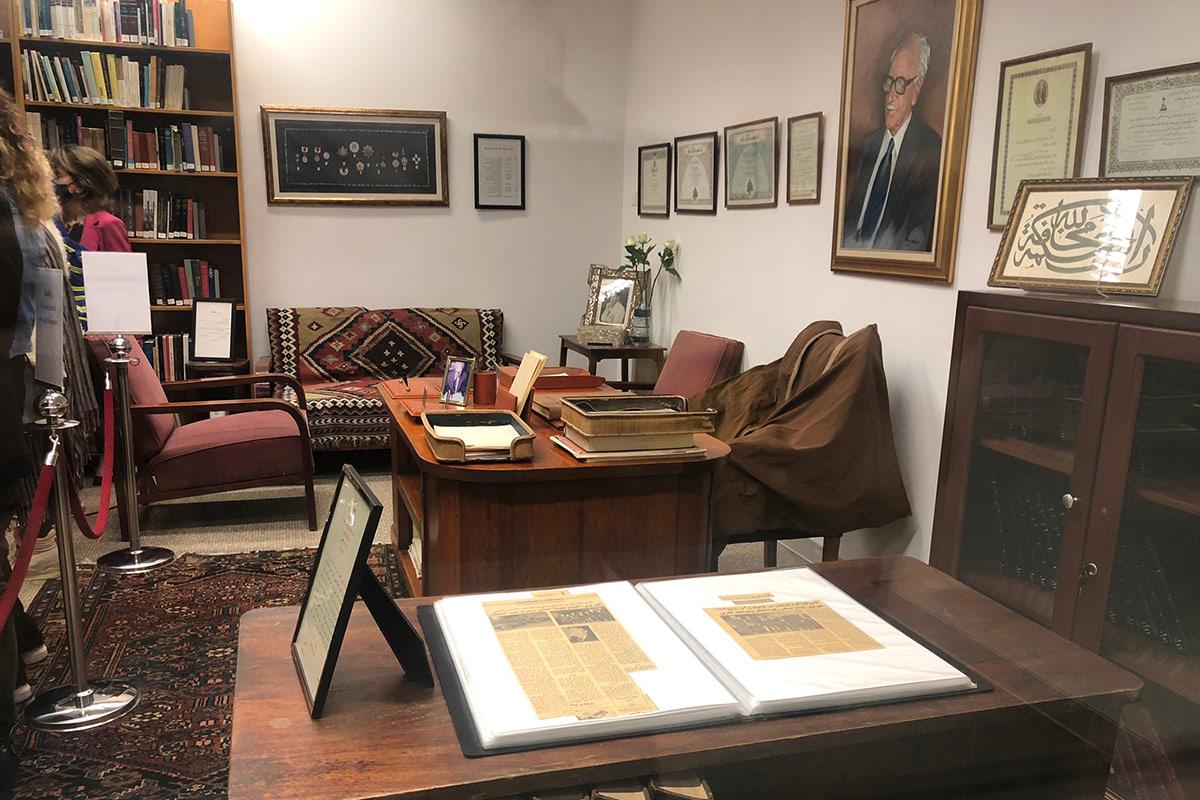 Speaking of the late Lebanese poet whose works have resonated worldwide, Dr. Vahid Behmardi, chairperson of LAU's Communication, Arts and Languages department opened the ninth annual poetry reading in his honor, by stating that "Jawdat Haydar is present, in fact, in different countries, in different continents and in 2022, he is still present at LAU."
The event, titled Jawdat Haydar at LAU in 2022 and organized by the Department of Communications, Arts and Languages, hosted several faculty and staff along with Jawdat Haydar's family and friends, including writer and filmmaker Mouna Mounayer.
"Since I began reading Jawdat Haydar, a poet who genuinely understands the human condition, I've begun to understand what a muse is and what a muse can do for a creator in any medium," said Mounayer during her presentation, Jawdat Haydar as a Muse.
She also underscored the value of Haydar's legacy, especially addressing the students in the audience. "We build the future by standing on the shoulders of the greats in our pasts, and there were no better nor broader shoulders to stand on than those of Jawdat Haydar," concluded Mounayer, calling on the young audience to draw inspiration from him and "build a better, more creative and hopefully more compassionate world."
Born in Baalbeck in 1905, Jawdat Haydar left Lebanon at a young age following the death of his mother from typhus to join his siblings and father who had been forced into exile to Turkey under the Ottoman empire. He went on to graduate from North Texas University, US, before returning to the country he longed for, Lebanon. While homesickness and a love for his motherland permeate his work, Haydar held equal admiration for western culture and the English language in which he would also write.
LAU Associate Professor of English Studies Luma Balaa read a selection of Haydar's poems – Never Scratch Nature to Bleed and React, Women, Looking into the Distance, Lebanon and Brothers – that proclaim the sanctity of nature and speak of nostalgia and separation, among other universal themes.
The event also featured a documentary showcasing how Jawdat Haydar and his legacy are appreciated not only in Lebanon, but across universities and libraries all over the world, including the Library of Congress, Stanford University and Alexandria Library.
Participants then visited the Jawdat R. Haydar Memorial Study Room, which was donated in 2011 to LAU by Haydar's daughter, Shahina Haydar Osseiran, and contains his books and manuscripts as well as his desk and chair. It has since been open to LAU students, faculty and guests.