Silicon Valley Tech Learning at LAU
Holberton software engineering school brings its capacity-building programs to Lebanon in partnership with the university.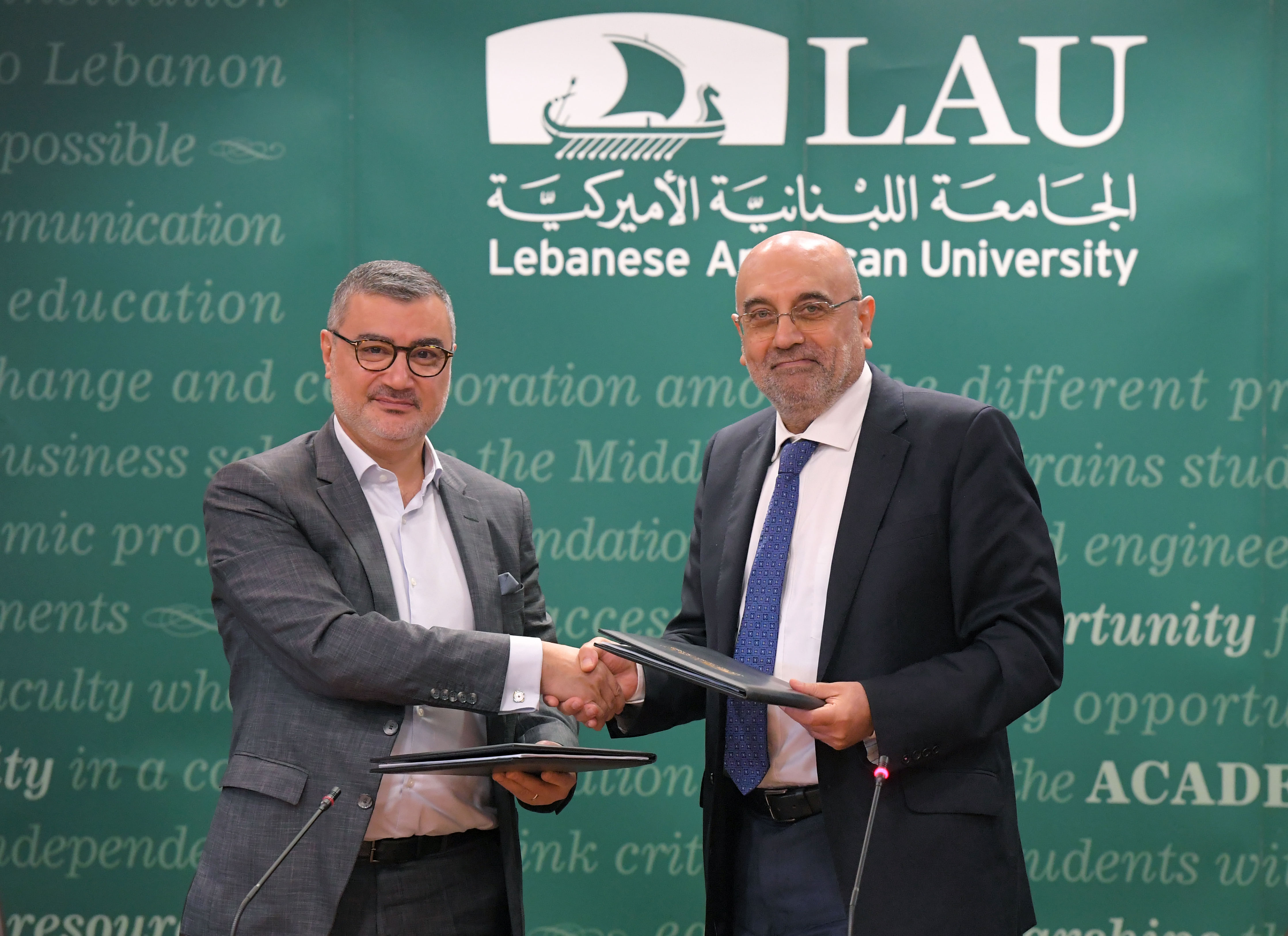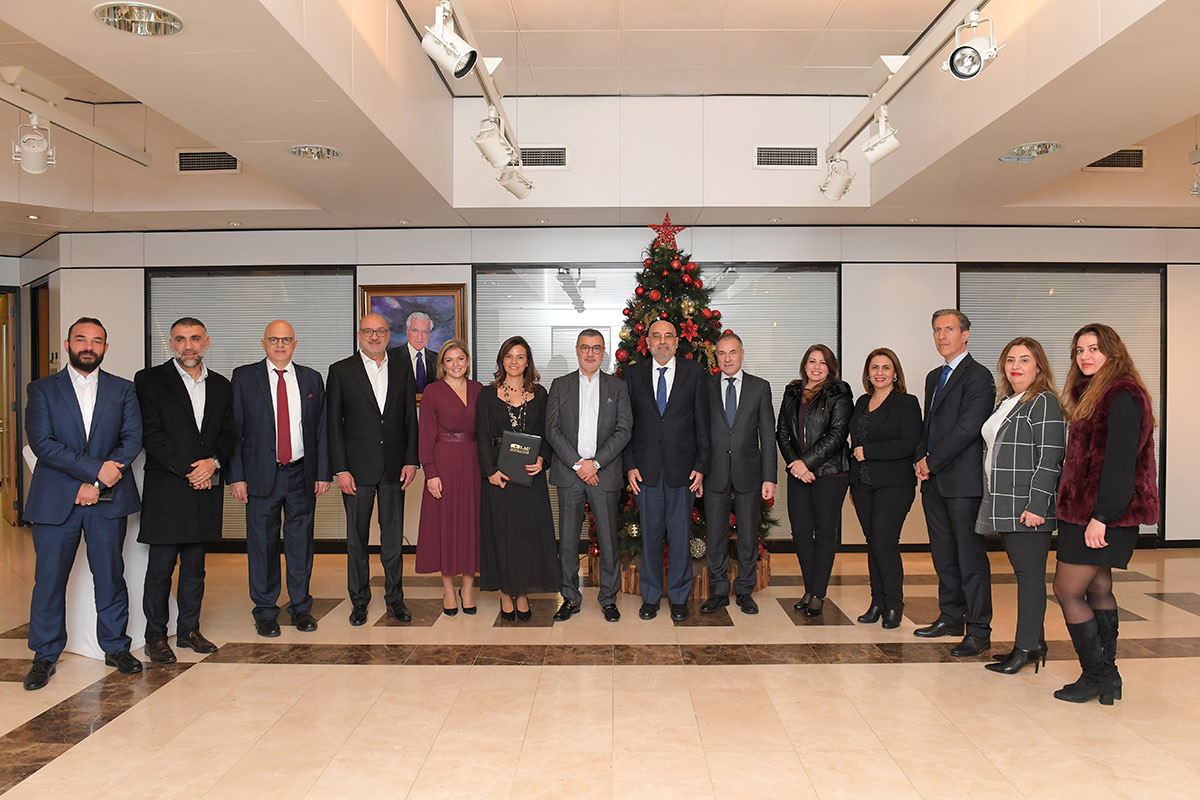 In its latest move to enhance the career prospects of Lebanese youth in a globally competitive job market, LAU has signed an agreement with Holberton, a software engineering school founded in Silicon Valley with 27 campuses in five continents. The partnership was made possible by Lebanese businessman Alexandre Harkous who gifted LAU the Holberton Lebanon license he held through his fintech company StartechEUS.
With student employability at the heart of Holberton's approach, its graduates have landed jobs in software engineering across all industries and at top tech companies such as Google, Apple, Facebook, LinkedIn, IBM, Tesla and the like.
The Holberton learning method provides Silicon Valley-level training for software development jobs. Based on the premise that computer engineering involves a mix of technical and soft skills, the school offers a collaborative project-based environment where students work with their peers across campuses. Students also have access to the Holberton network and alumni community.
The courses are practical and are not taught by teachers. Instead, much like a real-job tech setup, students are given increasingly difficult tasks to solve. Guided by experts or faculty members, they draw on their soft skills – such as problem-solving, critical thinking, communication and teamwork – and rely on peer collaboration across campuses. In the process, they are continually upscaling their skillset.
Classes are intensive and held daily. The admission process, like the learning methodology, consists of a series of mini-challenges that the student must complete to qualify.
By opening a Holberton school in Lebanon, one of the best capacity-building and training programs in computer engineering, LAU would be "empowering Lebanese technology-driven students, and giving them the opportunity to grow, thrive and realize their potential by equipping them with the required skills to compete in the local, regional and international markets," said Dr. Elie Badr, vice president for Business Development and Global Affairs.
In the current situation in the country, he added, "we believe that the impact of Holberton school programs will provide a positive role in the Lebanese economy."
The programs will be housed at LAU's Academy of Continuing Education, based on the Beirut campus, where a dedicated team of faculty and staff will provide support from a local perspective to software engineering issues, onboarding assistance during the first week, monitoring and guidance during Peer Learning Days, and mock interviews.
The Holberton specialization programs, all based on three-month modules, are Machine Learning & AI (artificial intelligence), AR/VR (augmented and virtual reality), Web React, Blockchain & Cryptocurrency, Front-End Web Development and Back-End Web Development.
As students gain deep knowledge in computer science, they will be able to build web servers or websites, implement a blockchain, create a mobile app or CRM dashboard, configure a bot or a chatbot, devise facial recognition and object detection codes, create video games, build marketplaces, create VR / standing VR experiences, and more.
LAU-ACE is offering the programs at a more affordable price than any other Holberton campus around the world, and the university is working on securing full scholarships from different foundations to help Lebanese tech students enroll.
Launched in July 2020, Holberton Middle East has so far trained more than 90 students enrolled in different specialization programs. The first upcoming cohort at LAU-ACE will be starting with Blockchain as of March 6, 2023.
At the signing ceremony on December 20, Provost George E. Nasr, representing LAU President Michel E. Mawad who was called away on a trip, conveyed the president's delight in the university's association with Mr. Harkous and in this collaborative agreement "which is aligned with the university's mission to help the workforce of tomorrow and meet the requirements of the new generation."
Mr. Harkous, who left Lebanon in 1985 for Paris and worked as a computer engineer in Europe and the US, returned to Lebanon in 2019, when he decided to purchase the Holberton Middle East license through his company StartechEUS. His reasons for doing so, he said, were because he "wanted to give back to his country and the Lebanese youth, secondly because nothing happens without technology nowadays, and thirdly because one had to be surrounded by the best people to deliver."
Holberton, he added, is a sustainable school that is growing, and he was "more than happy to give it to LAU because we trust you to make sure that it helps the next generation."
While Holberton Lebanon was Mr. Harkous' gift-in-kind to LAU, thanks to him and his team the university has also signed an agreement to operate Holberton New York on LAU's academic center in Manhattan as of June 5.
Commenting on these new venues, the CEO of the Holberton School Network Florian Bucher recently said: "We are very proud of this partnership with a great organization and great people at LAU. With these two new openings In Lebanon and New York, I really want to establish a strong partnership with LAU to join our strengths. We have more than 10 years' experience training great software engineers in Silicon Valley, Europe and Latin America, and LAU has a very strong network and a great community of students in the Middle East."