Sustainable Fashion Design in the Making
LAU formalizes its partnership with the UN Environment Programme (UNEP) and hosts a workshop to promote zero-waste design in collaboration with the UNEP Sustainable Fashion Academy.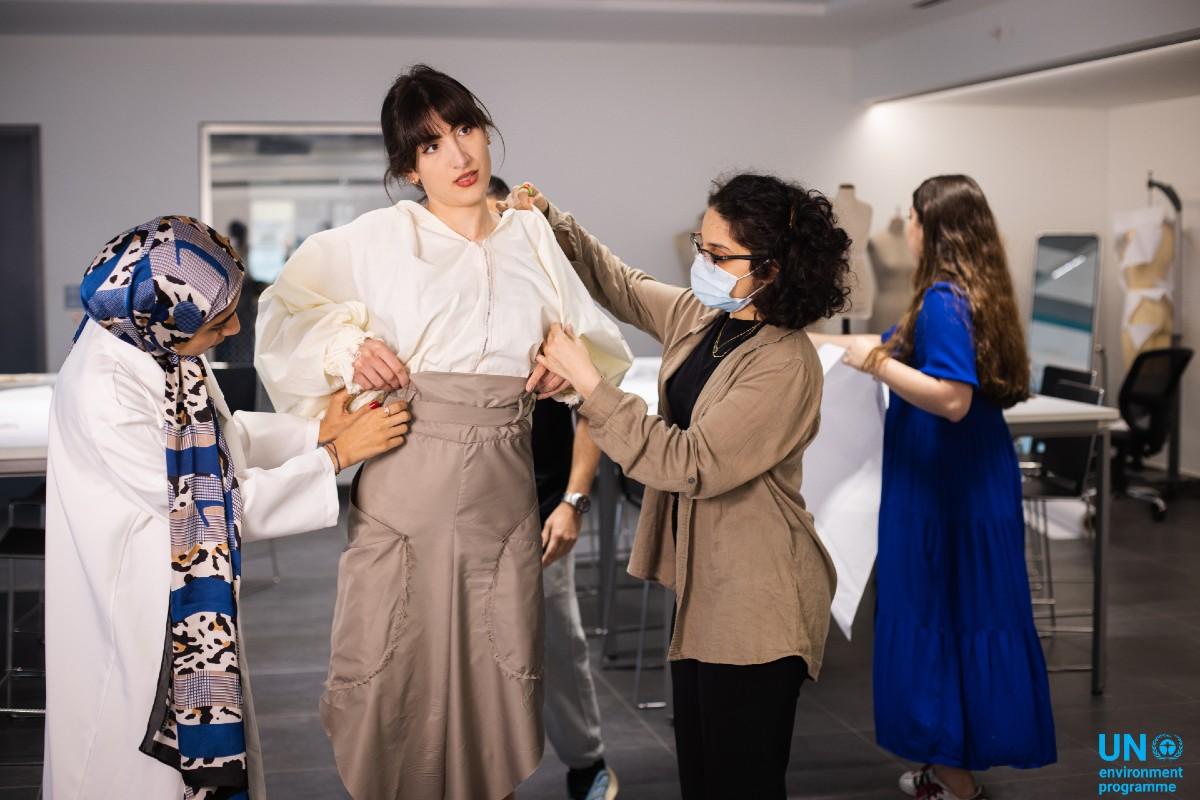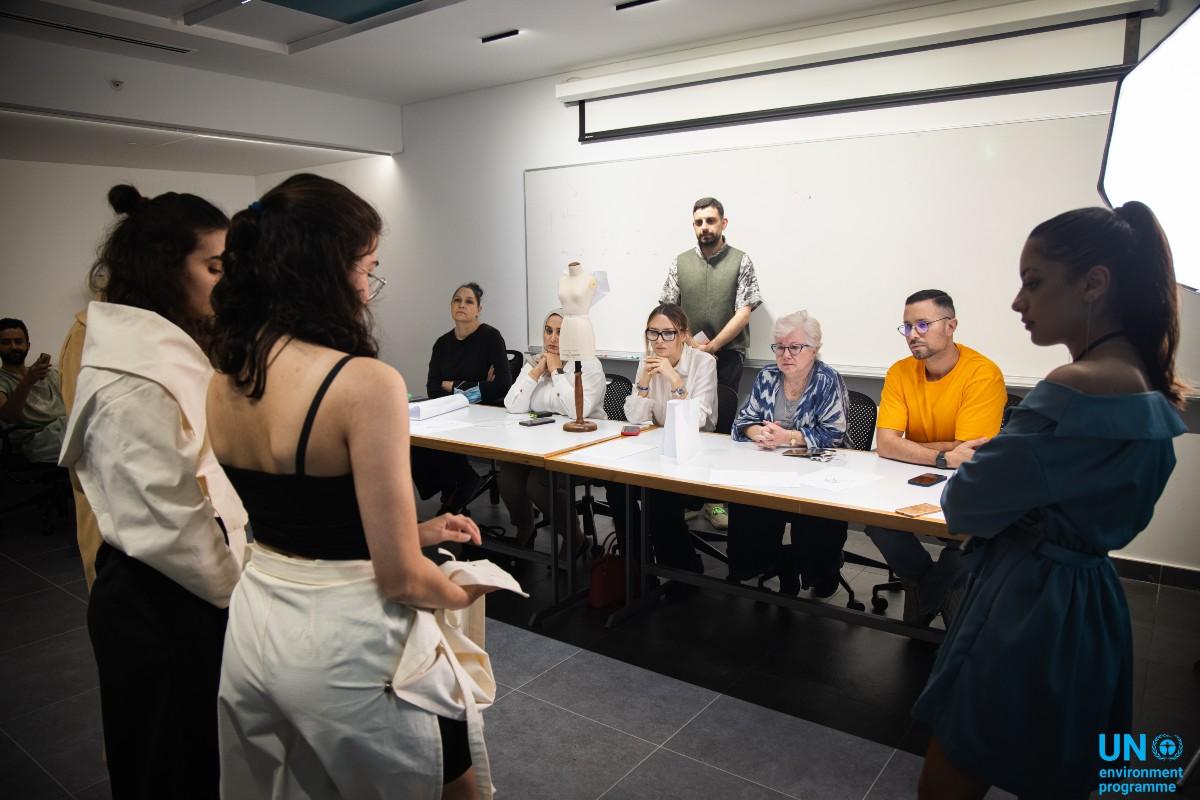 LAU fashion design students were trained on eco-innovative designs in three days of hands-on sessions given by sustainable fashion experts at the newly renovated Gezairi Building on Beirut campus last week.
They were introduced to zero-waste techniques such as subtraction cutting, kinetic cutting, reverse engineering, modular design, hyperbolic tessellation, and hybridization. The students also attended talks by designers, entrepreneurs and advocates of the eco-friendly methods.
Fashion is one of the fastest growing industries globally, estimated at $2.4 trillion. Characterized by overproduction and overconsumption, it carries grave socioeconomic and environmental impact – for example, the emission of 3.3 billion tons of greenhouse gases and the use of 215 trillion liters of water every year.
These staggering figures were presented at the opening session of the three-day marathon hosted by the School of Architecture and Design's Fashion Design Program, in collaboration with the United Nations Environment Programme (UNEP) Regional Office for West Asia (ROWA), under the framework of West Asia Sustainable Fashion Academy.
UNEP West Asia Goodwill Ambassador and world-renowned fashion designer Rami Kadi invited students to take responsibility and think within a more sustainable approach. "It is our duty, as fashion lovers, to help carry this industry into one that brings inner peace and joy to the people around the world."
LAU President Michel E. Mawad spoke about the responsibility that the fashion industry should shoulder in respecting the UN Sustainable Development Goals. From the production of cotton and yarn and the textile industry, to fashion design and its trade, "it is essential for us to take on this commitment and protect the environment from pollution, reserve water and manage waste," he said.
Dr. Mawad also hailed the collaboration with UNEP, which was formalized with the signing of a Memorandum of Understanding at the event. The agreement outlines common areas of interest that LAU and UNEP aim to achieve, and highlights consultations to encourage further cooperation moving forward.
Providing background on UNEP's approach, Regional Director for West Asia Sami Dimassi said that changing mindsets, strategies and policies is key. "UNEP has launched the Sustainable Fashion Academy to promote circularity within the textile value chain, to inspire young entrepreneurs and to educate youth," he said.
He thanked LAU's leadership for the collaboration, hoping that it will drive change and set an example for other institutions across West Asia to follow suit.
Similar workshops were held in parallel across the region – in Bahrain, Iraq, Jordan, Kuwait, Oman, Palestine, Qatar, Saudi Arabia, Syria, the United Arab Emirates and Yemen – to help up-and-coming fashion designers adopt a sustainable approach throughout their careers.