The Generation that "Stepped Up to Serve": LAU's Newest Medical Doctors
The Gilbert and Rose-Marie Chagoury School of Medicine marked the rite of passage of its graduates, residents and fellows who are true "change agents" and "modern fighters."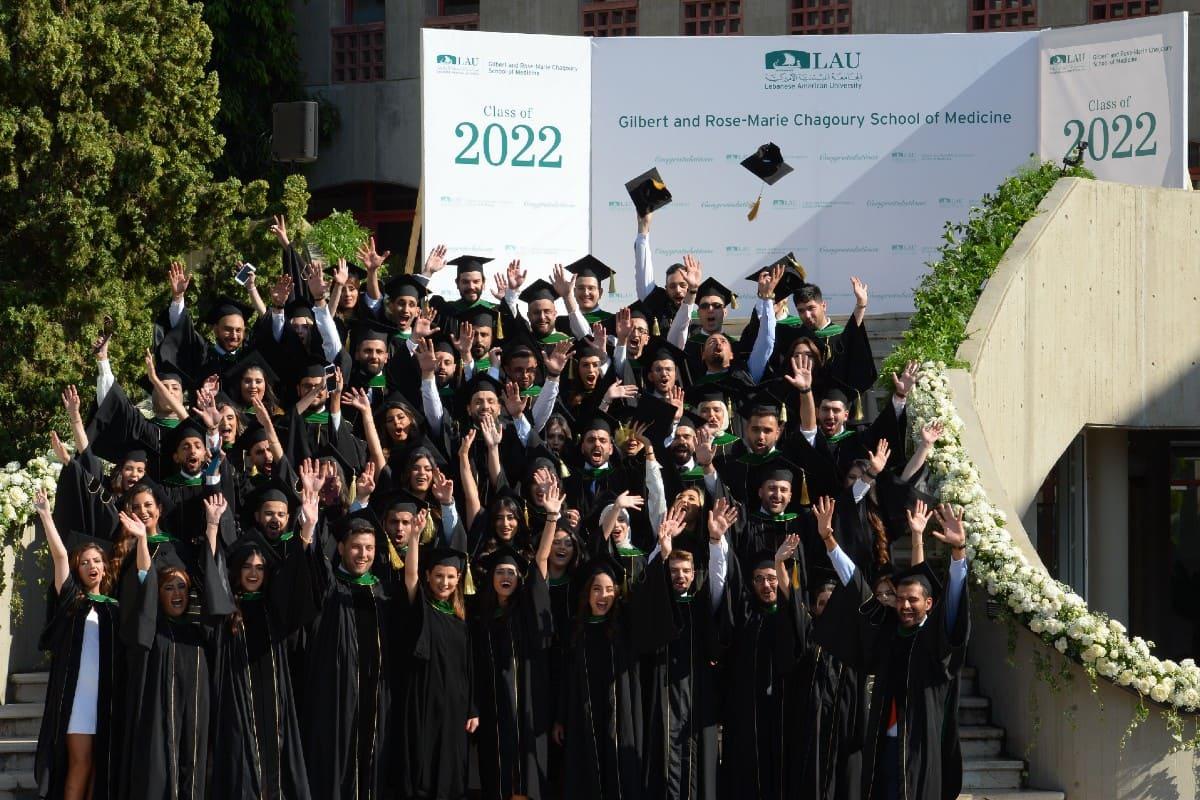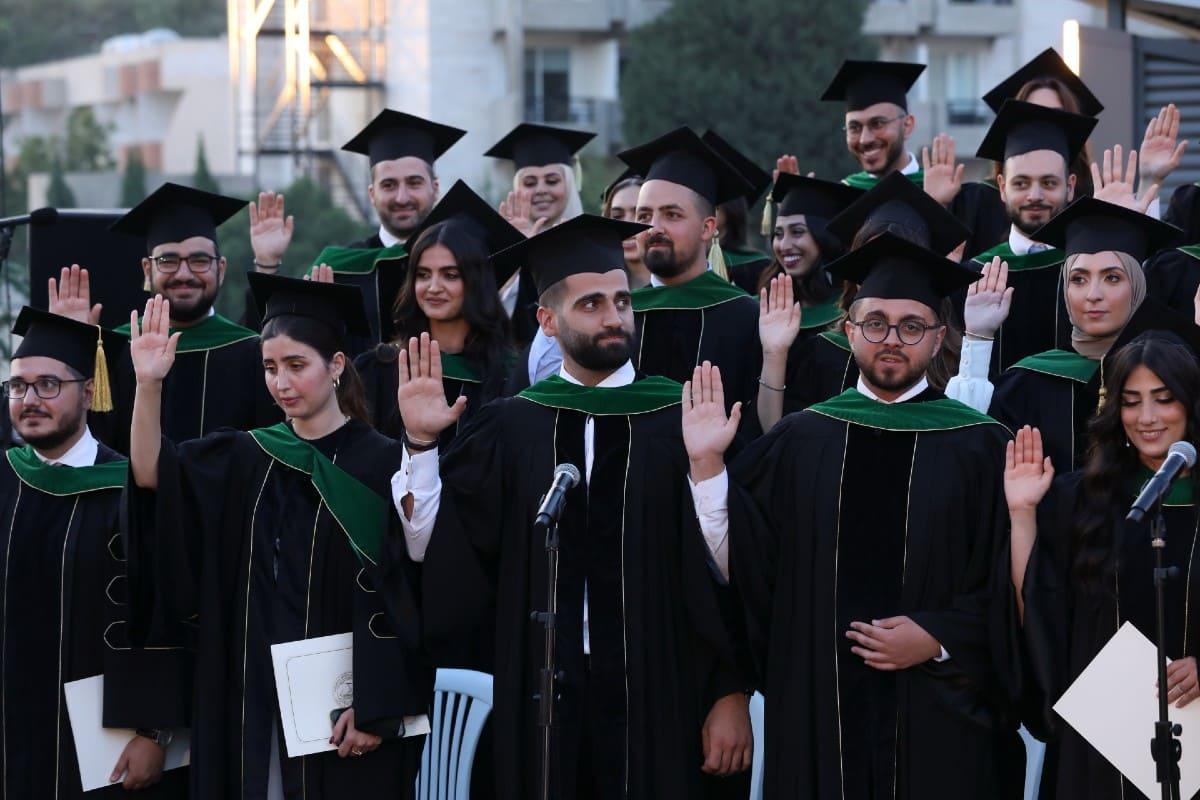 The past three years for the LAU Gilbert and Rose-Marie Chagoury School of Medicine's 10th graduating class, seventh group of residents and third group of graduating fellows have been nothing short of extraordinary, and their initiation into various stages of their profession a baptism by fire.
It came as no surprise then that the ceremony marking their rite of passage should celebrate their tenacity and courage under extreme circumstances and at the same time inspire hope in their triumph.
The 2022 graduating students, said Dean Sola Aoun Bahous, have proved themselves to be "change agents" and "modern fighters," admirable in their spirit of endurance.
"Behind the scenes, and behind the screens, you embarked on your clinical years without a White Coat Ceremony, without the rosy career opportunities painted by stable times," she said. "You took what life was throwing at you – at all of us – with a relentless vision and a generous spirit."
"Having stood through all this erratic change and unpredictability speaks of your solid will and strong characters and can only mean that all of those hopes and dreams you stepped in with are bound to happen," she added, urging the graduates to transition from deficiencies, to continue to find possibilities, and to value partnerships.
Reflecting on the unthinkable adversities his class had lived through, from the October 17 Uprising to the pandemic and the Beirut explosion, class valedictorian Dr. Namir Saade paid tribute to his peers, as well as physicians, residents and staff at the LAU Medical Center-Rizk Hospital. "Everyone present here today, be it physically or in our thoughts, is a giant – a giant on whose shoulders, against all odds, we stand."
Precisely because this group of graduates had withstood trying circumstances, they "will experience the blessings of gratefulness when life leads you to better times," promised Clinical Assistant Professor and Director of Student Affairs at the school Nancy Chedid, who was also the Master of Ceremonies.
For LAU President Michel E. Mawad – himself a distinguished neuroradiologist who had served as the school's dean – the graduating cohort, residents and fellows were proof that the little-over-a-decade-old school "had made its way sure-footedly into the ranks of leading medical schools in Lebanon and the region."
Welcoming his "colleagues" into the profession, Dr. Mawad acknowledged its challenges, which, he said, should not deter them. "You have every reason to be confident of yourselves, sure of your training, proud of your specialized knowledge, convinced of the wisdom of your choices, and firm in your belief that behind you stands an entire institution fully mobilized for the needed support," he said.
"You will add value to the profession, enhance its ability to deliver care and heal, and give a fine image of the school that trained you and the university to which it belongs," added Dr. Mawad.
In a recorded keynote address at the event, Medical Director of the Kidney Transplant program at Boston University School of Medicine Jean Francis exhorted the graduates to give back to Lebanon.
"You graduate at a very critical time for our country. I hope some of you decide to stay in Lebanon to contribute to building the community and help our people," he said, adding: "If you decide to seek more training abroad, I hope you focus on things that will benefit our country if you plan to come back."
"You come from a very prestigious medical school that is well known in the US," continued Dr. Francis. "Do not forget the people who taught you, keep very strong ties with your school, and always try to give back in any way you can to help them sustain current challenges and continue to support many generations to come."
Speaking on behalf of residents and fellows – the "unprecedented" for "having done something that was never done before" – Dr. Yara Skaff expressed gratitude for having received "some of the most advanced and cutting-edge medical knowledge in the world."
"Wherever our next career destination is, we promise to be university ambassadors by spreading the values indoctrinated in us: competence, compassion, trustworthiness, leadership, professionalism, community service and resilience," she said.
During the ceremony on June 4, awards were presented to graduates who exemplified high standards in the following areas: academic excellence (Dr. Namir Saade), professionalism (Dr. Georges Chedid), leadership (Dr. Hassan Cherri), clinical skills (Dr. Yana Said and Dr. Karen Matar), community service (Dr. Jad El Haddad), and research (Dr. Tony Haykal).