Visualizing Nephrology: A Student's Journey to Publishing Internationally
Third-year medical student Jana Sharara's fascination with nephrology led her to spread knowledge and publish her work in renowned medical journals, well before graduating.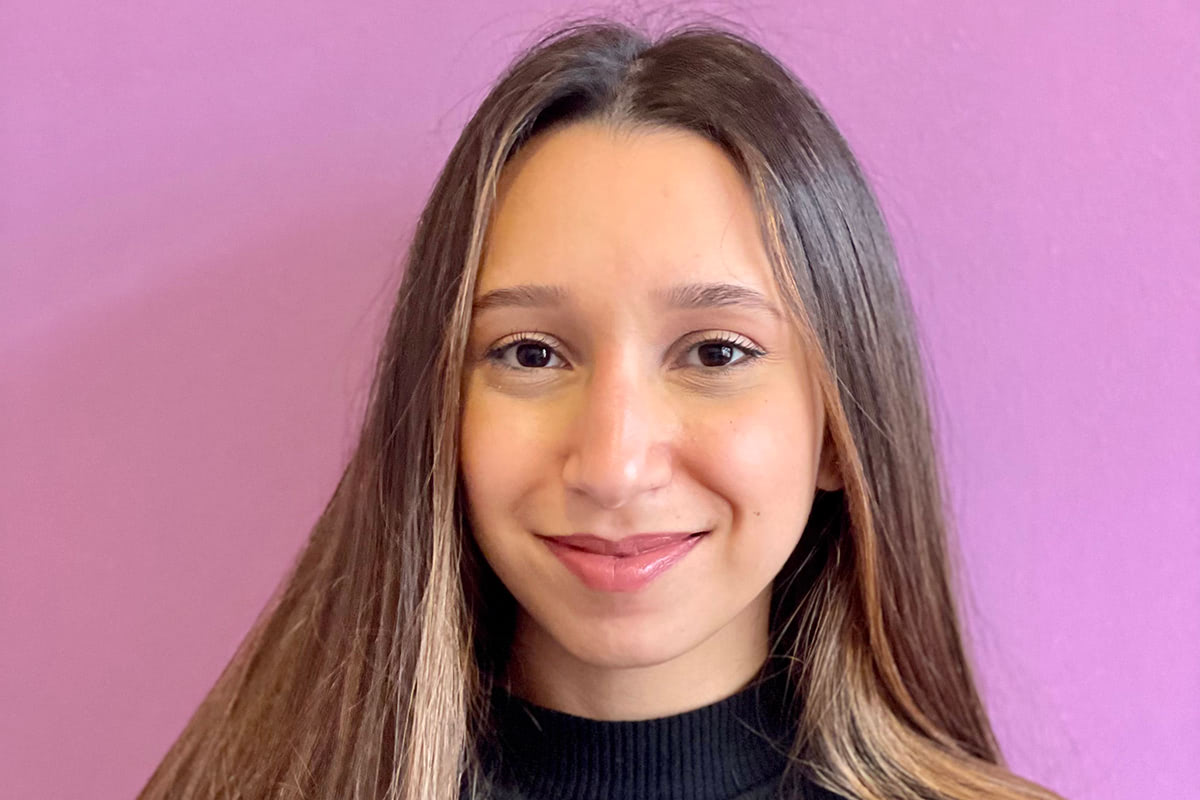 During her early days at the Gilbert and Rose-Marie Chagoury School of Medicine, Jana Sharara knew that kidneys – the two bean-shaped organs below the ribcage – flushed out toxins and water from the body through urine. When she came to understand that they control the body's entire fluid balance and its internal chemical equilibrium, she was fascinated. "I knew that I wanted to advocate for this crucial organ by becoming a nephrologist," said Sharara.
Delving deeper into nephrology – the branch of medicine that entails the management of kidney diseases – she learned that it required a holistic approach when communicating with the patient. "Aside from clinical practice, nephrologists are teachers and mentors devoted to making learning riveting and appealing," she explained.
Sharara followed nephrologists on social platforms where they discussed and shared the latest research in the field. In early 2021, she joined a virtual mentorship simulation program, NephSIM Nephrons. Through it, she developed her illustration and graphic design skills to transform crucial, key findings of medical articles into a Visual Abstract (VA), providing effective means to spread medical education.
She published three VAs covering timely topics in nephrology, one of which was posted by the American Society of Nephrology as a pediatric onco-nephrology tutorial. Another summarized the kidney transplant fellowship curriculum for the American Society of Pediatric Nephrology.
Through these opportunities, Sharara identified and connected with nephrologists worldwide. She joined the writing and content development teams of both the Nephrology Journal Club (NephJC) and the International Pediatric Nephrology Association Journal Club (IPNAJC). In January 2022, she published an article summary as part of a joint NephJC-IPNAJC collaboration, that was later discussed by the authors of the paper at an online webinar.
Sharara traces her success in visual communication back to her premed years when she had worked on event posters as a member of several clubs as well as the LAU Simulation Programs. "During that time, I developed an eye for visual design, and identified it as an essential skill for spreading educational messages more efficiently," she said.
A firm believer in the power of knowledge transfer, and even at this early stage of her career, Sharara finds pleasure in sharing what she has learned in novel, creative methods. "Medical education is designed to serve the community and influence future care," she said. "Therefore, physicians of the future will need to be team players and optimize digital resources to generate information and pass it on."
Dean of the School of Medicine Sola Aoun Bahous, who is also a professor of nephrology, pointed to how Sharara's path illustrates the school's mission "to graduate dependable and curious, lifelong learners who espouse the highest standards of patient care."
Indeed, "Jana's ambition has put her in the highest places in the field of nephrology, where, alongside her medical studies, she spent days learning and acquiring new skills," said Dr. Bahous. "Having published across leading nephrology forums speaks to her determination and scholarly pursuit and sets the example for her peers to pave their paths upward."
Sharara has been accepted into the Nephrology Social Media Collective Virtual Internship, and will be joining the 2022 cohort, where she will be mentored on the use of social media in advancing the spread of knowledge in this field.