Wael Arakji Gives Back to his Alma Mater
The national basketball star and alumnus wants to support a student with athletic talent in basketball.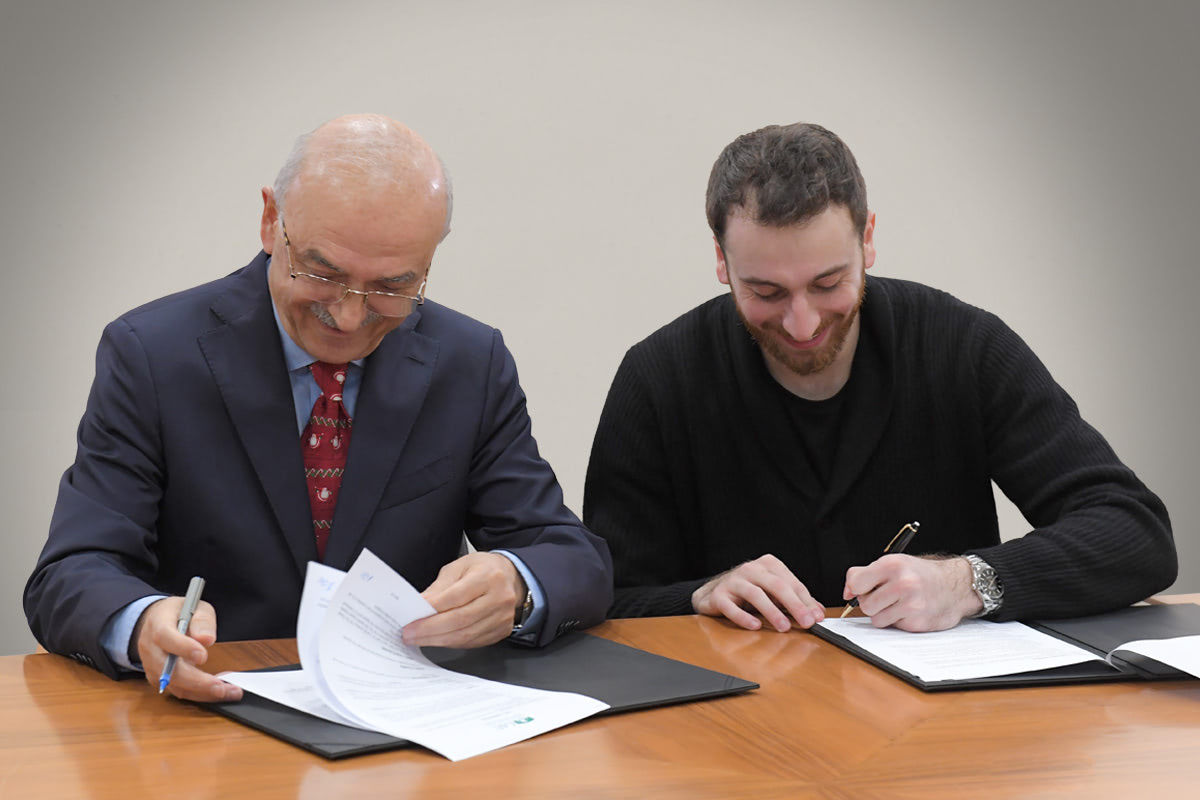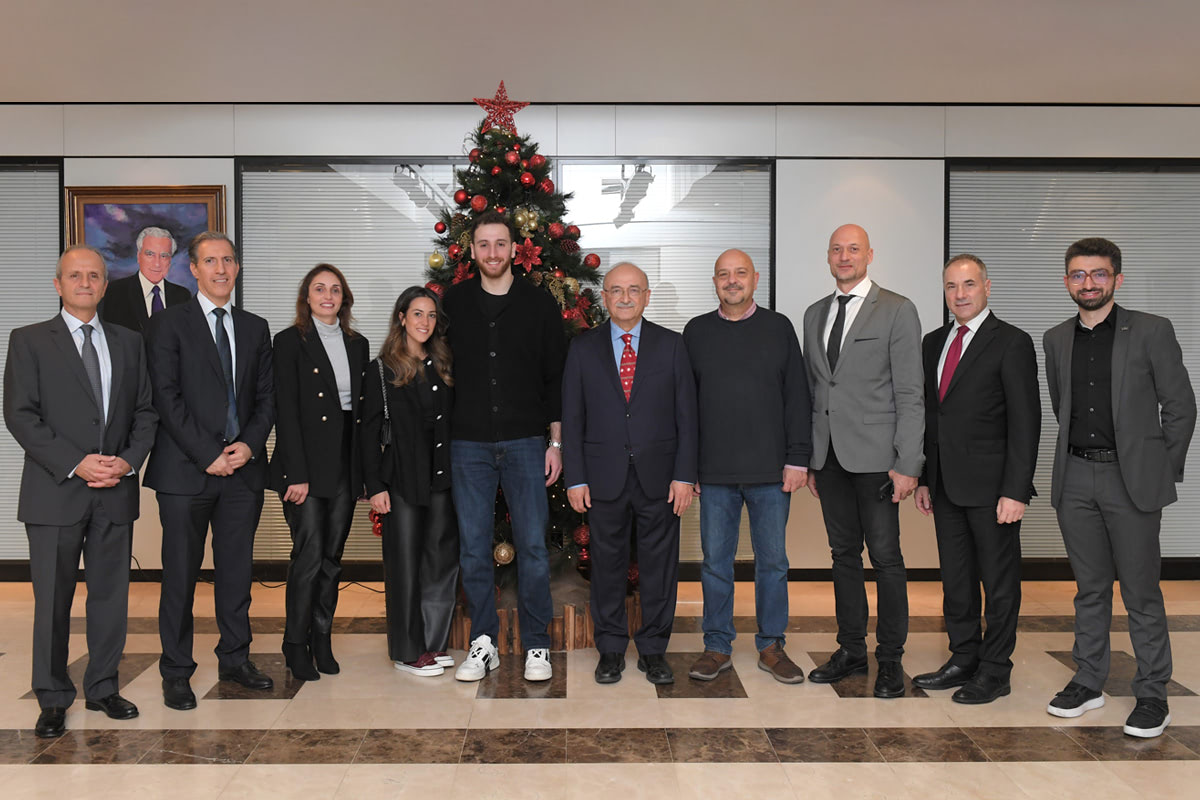 Together with the national basketball champ, LAU launched the Wael Arakji Basketball Designated Scholarship Grant, which will support a deserving student who demonstrates athletic talent in basketball, as well as financial need.
Wael Arakji (BS '16) is the captain of the Lebanese National Basketball Team and a shooting guard for Al Riyadi Beirut Club. As part of his career with the national team, he recently helped Lebanon win the 2022 Arab Basketball Championship, and finish as runner-up at the FIBA Asia Cup, where he earned the tournament's Most Valuable Player title and was the top scorer. He had also played professionally with clubs abroad in China, Tunisia, Kuwait and Qatar.
"LAU played a huge role in my career and supported my passion for the game," said Arakji at a signing ceremony on December 15 on the Beirut campus.
Addressing a room full of university leaders and staff, as well as his wife, Tamara Zantout Arakji, and mother Zeina Arakji, he hoped this would be the beginning of a long-lasting collaboration.
On behalf of the university, LAU President Michel E. Mawad expressed his pride in Arakji "as an alumnus, excellent athlete and a role model for all of us." He thanked him for the generous donation to his alma mater, which is received with much appreciation.
Arakji also paid tribute to LAU faculty and staff who believed in him. He specifically thanked former National Basketball Team Coach and LAU-Byblos Director of Athletics Joe Moujaes who had recognized his talent early on and given him the chance to captain the national team.
Above all, said Arakji, the scholarship presents an opportunity "to thank God for what he has given me, while mentoring a student as he or she navigates uncertain times in Lebanon."
"This is a way for me to alleviate the financial pressure and help the student achieve their full potential on and off the court," he explained, affirming that he would like to be invested in the scholar's academic and athletic journey, "very much like I would be with a little brother or sister."