A Fresh Start in White for Nutrition Graduates
In its Ninth Dietetics White Coat Ceremony, the Nutrition Program proudly launches 26 graduates into the professional world.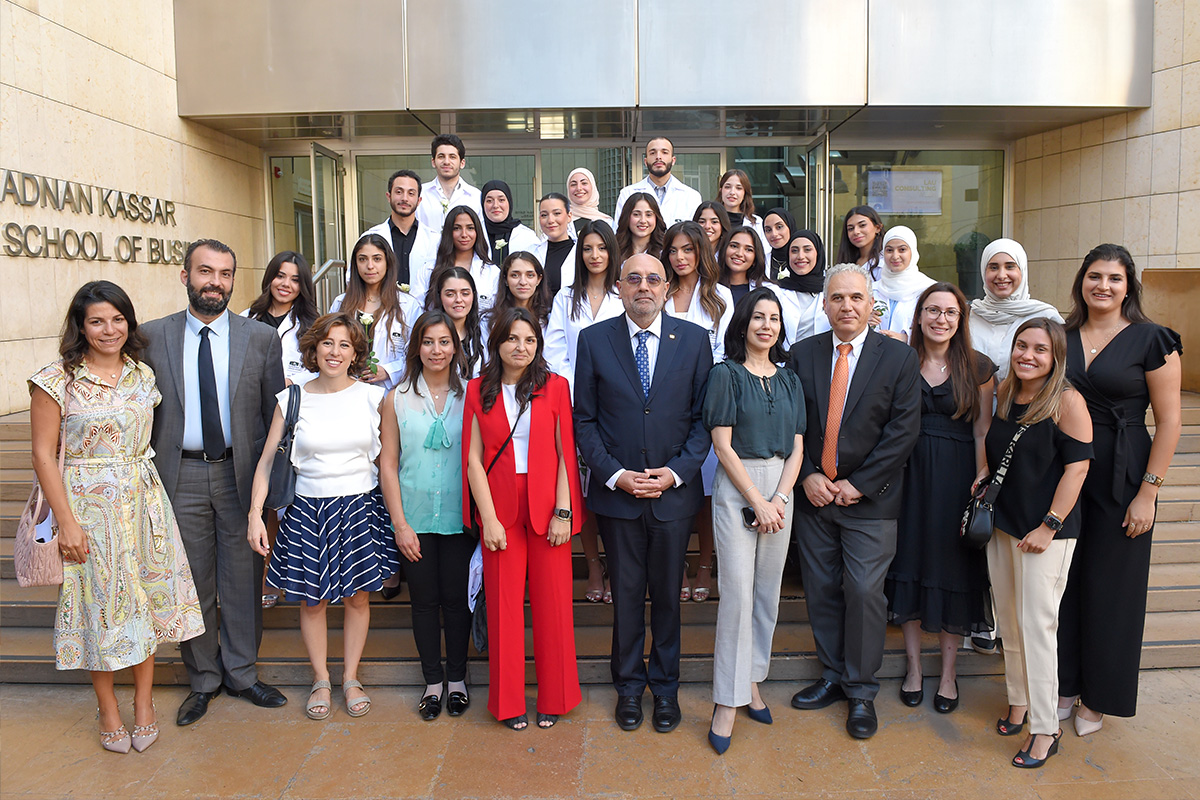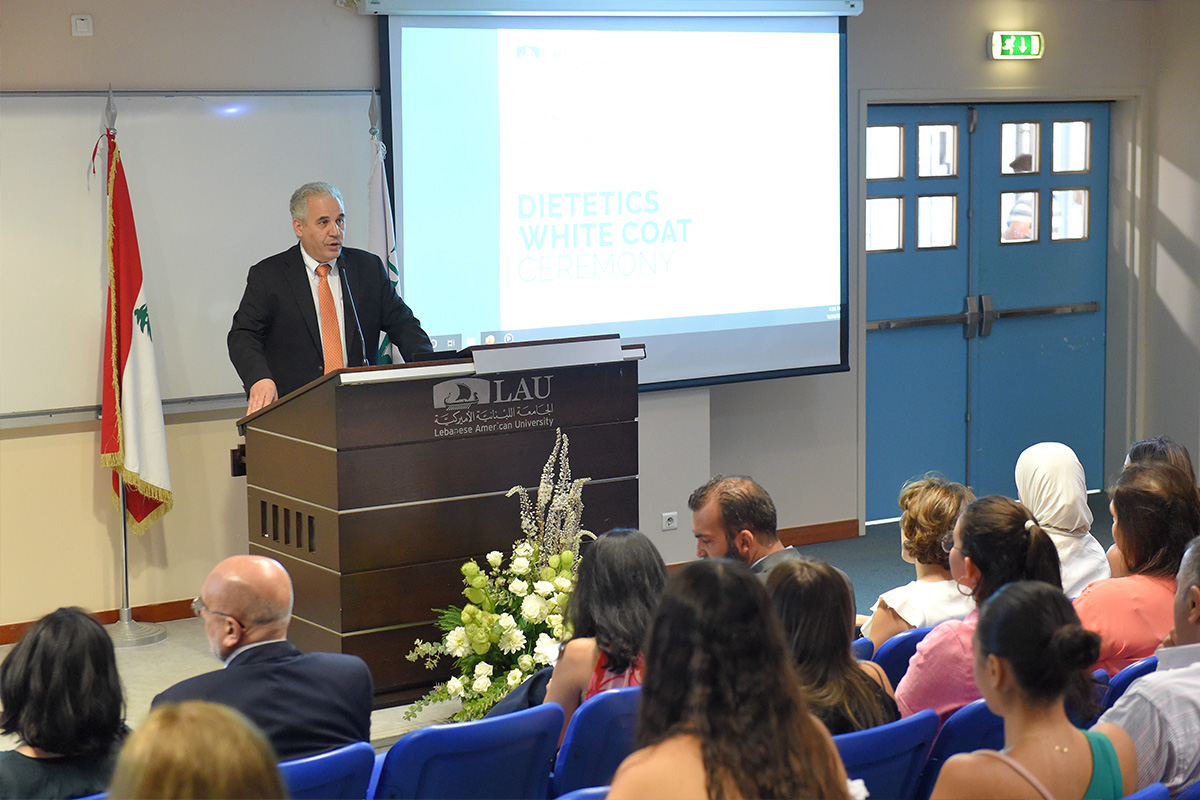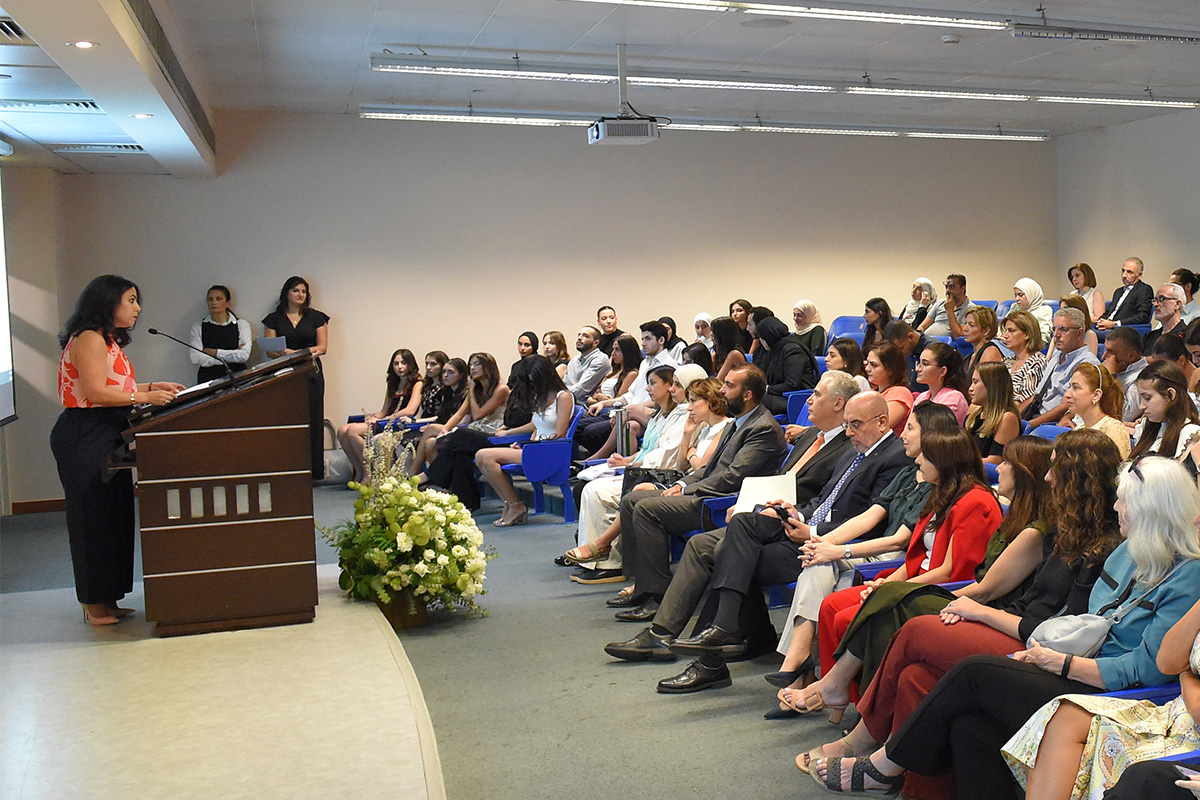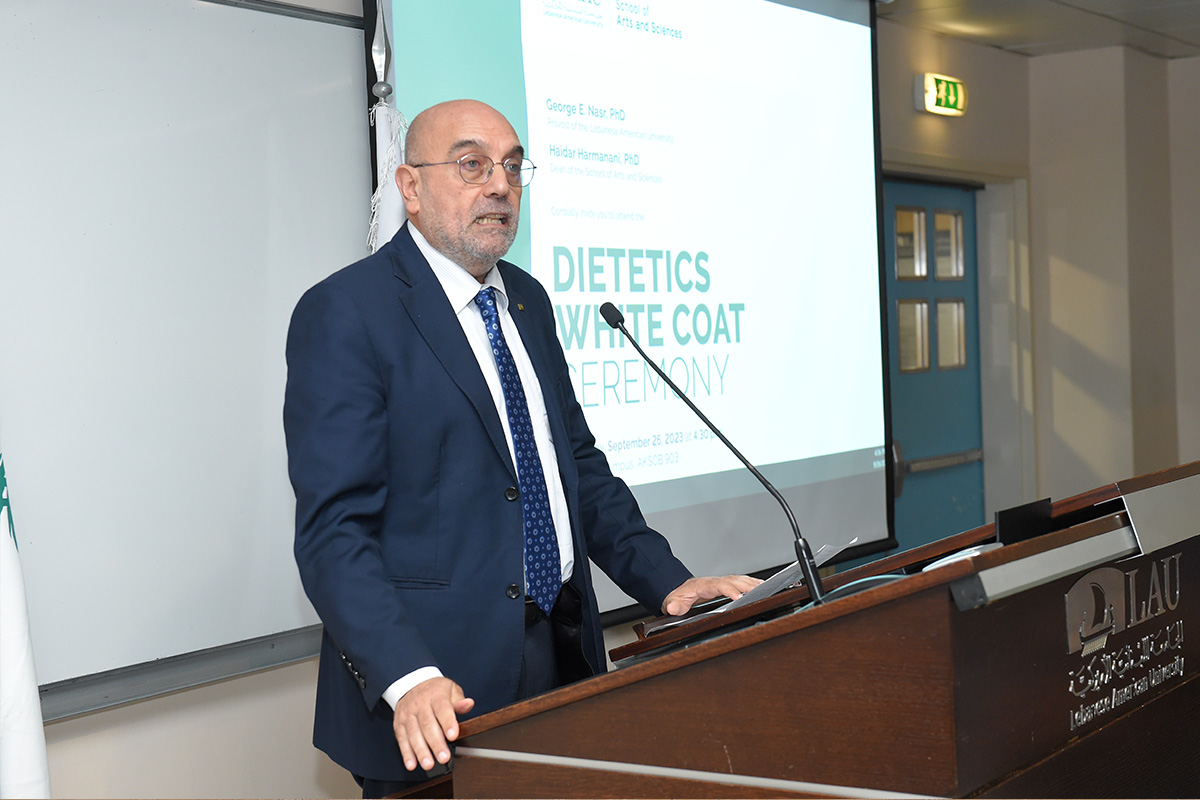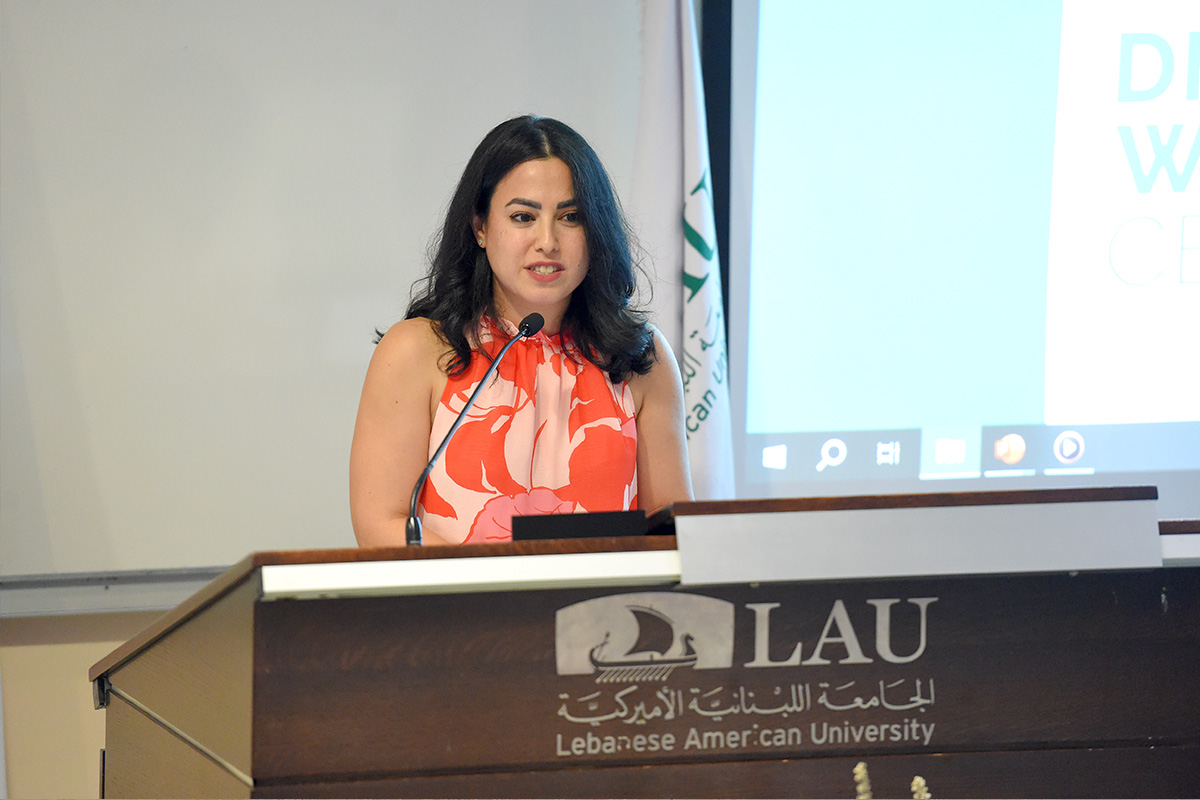 On September 26, the Department of Natural Sciences at LAU celebrated the achievements of 26 graduates in its Ninth Dietetics White Coat Ceremony on the Beirut campus, marking their transition from classrooms and labs to experiential learning in healthcare.
In light of this, Interim Dean of the School of Arts and Sciences Haidar Harmanani impressed the significance of this occasion on the graduates as they embarked on their clinical learning path. "The white coat that you will don today will serve as a constant reminder of the mission that you are now poised to fulfill and to the individuals you will serve," he said.
The Nutrition and Dietetics program is designed to nurture professionals and long-life learners equipped with the interdisciplinary knowledge and practical skills needed to help advance public health and wellbeing.
Through exposure to the various aspects of this field, such as conducting nutrition assessments, providing effective counseling and offering essential nutrition support, students of the program grasp the importance of applying these skills not only with the patients but also with the community at large.
Accordingly, noted Provost George E. Nasr, "the program at LAU produces graduates who are active, innovative, professional and ready to address the pressing issues and challenges that the field of dietetics is currently facing."
Upon completion, the graduates have the opportunity to enroll in the LAU Dietetic Internship Program (DIP), which entails supervised practice under internship preceptors and a multidisciplinary team of healthcare providers at approved healthcare institutions, such as the LAU Medical Center-Rizk Hospital or at one of the university's partner hospitals.
Guest of honor and Head of the Human Nutrition Department in the College of Health Sciences at Qatar University (QU) and former LAU Associate Professor Maya Bassil exhorted the graduates not to limit themselves to traditional working roles in hospitals, given the diverse career paths on the local and global scale they can pursue where there is a demand for their expertise, be it policymaking, food industries, research, education or entrepreneurship.
This has been the case for alumni of the program who have branched out into clinical, food service and community nutrition across both public and private healthcare sectors.
"Remember that behind every case, every patient and every client there is a human being with unique struggles and triumphs," added Dr. Bassil, emphasizing the importance of emotional preparedness. She highlighted the role of the United Nations Sustainable Development Goals (SDGs) in these efforts, by contributing to research and enhancing community health.
In that regard, the essence of service is at the heart of this curriculum, said Accreditation Council for Education in Nutrition and Dietetics (ACEND) Coordinator Joelle Abi Kharma, who informed the graduates that they would be "putting on the white coat in a ceremony that emphasizes our confidence in your ability to become competent and ethical dieticians."
Reflecting on his educational career at LAU, graduate Hassan Fakih (BS '23) thanked his faculty mentors for their guidance and support, adding that he felt "more than equipped to take part in the practical world."
Acquiring a new perspective on nutrition beyond the conventional focus on healthy eating and weight management was helpful to graduate Lydia Mrad (BS '23). She learned that nutrition is about enhancing wellbeing by enabling individuals to make informed dietary choices and acknowledge the connection between physical and mental health.
Following the recitation of their professional oath, 21 out of the 26 graduates who were able to attend in person were welcomed to don their white coats in the presence of their proud parents, faculty and staff.