Advancing the United Nations Sustainable Development Goals: Tomorrow's Leaders Scholars Present their Papers in Egypt
At the Third Annual Middle East Partnership Initiative-Tomorrow's Leaders Conference, the scholars tackle migration, gender, health sciences, education, economics, political sciences and international affairs, and contribute to the conversations around the SDGs.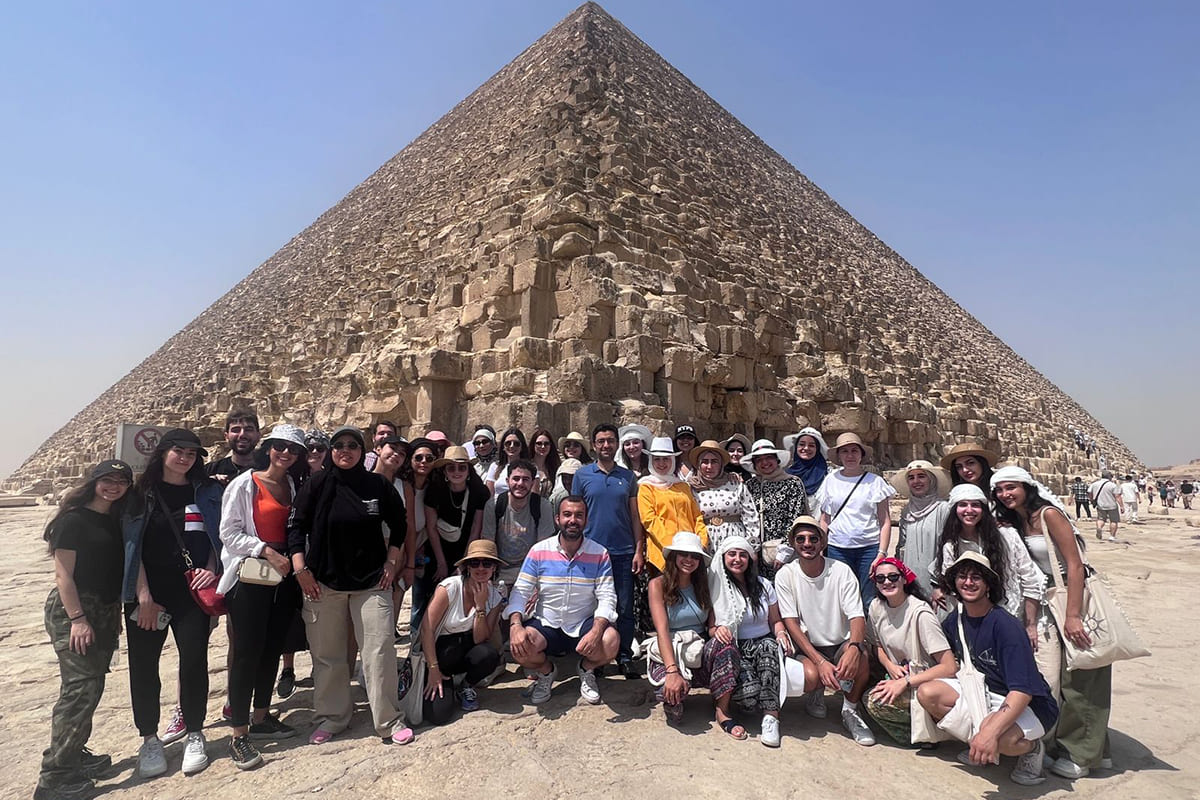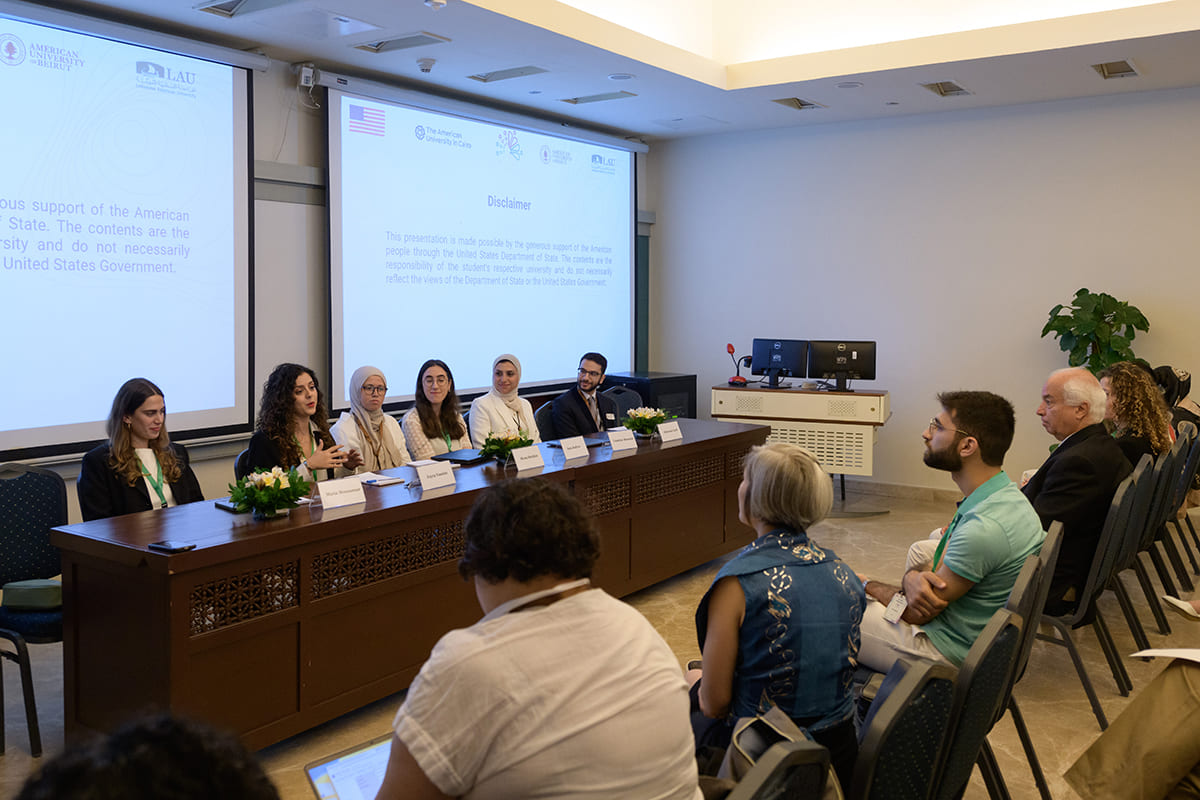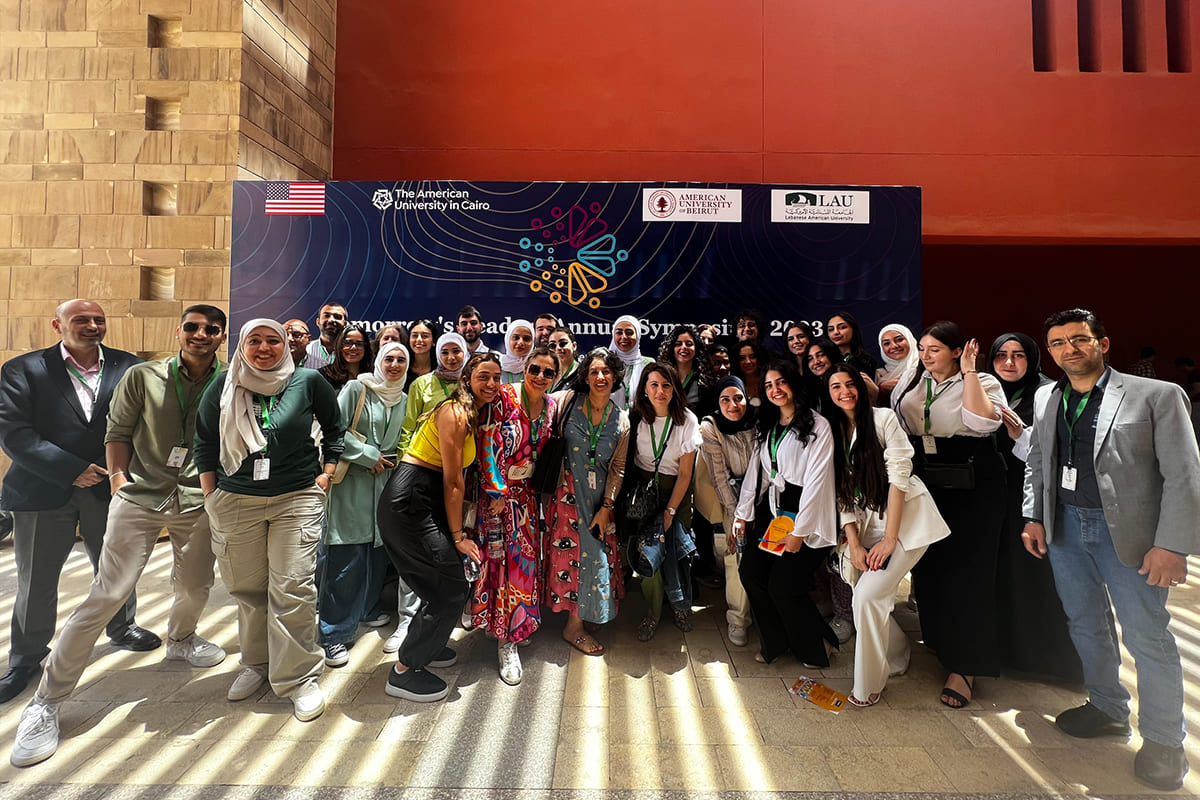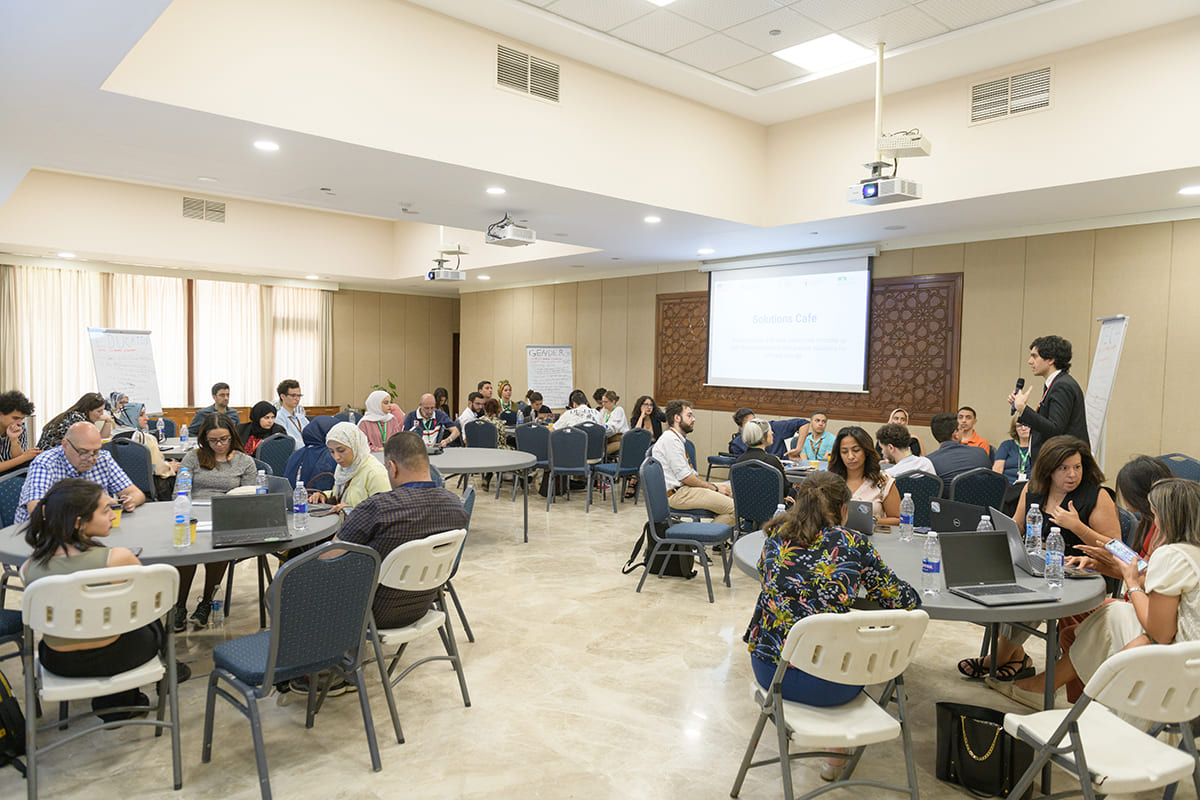 From emigration and food insecurity to overeducation and the impact of Lebanon's fuel price hikes, timely topics were the focus of wide-ranging and enriching presentations by LAU students who took part in the Third Annual Conference on the United Nations Sustainable Development Goals (SDGs), organized by the Middle East Partnership Initiative Tomorrow's Leaders Program (MEPI-TL).
The three-day symposium included 19 panel discussions, four debates and 80+ research paper presentations, and was hosted by the American University in Cairo (AUC) this summer.
The conference focused on climate change, diversity, equity and inclusion, bringing together 80 MEPI-TL presenters from the American University in Beirut (AUB), LAU, and AUC to discuss pressing global challenges.
It is noteworthy that the LAU scholars contributed to the conference with a total of 33 graduate scholars, three Gender Scholars, and two undergraduates, who delivered a total of 38 presentations. Additionally, seven faculty members took part in panel discussions.
Students brought their positive experience back to campus, reflecting on how they had connected with like-minded individuals, gained insights and networked with professionals from various fields.
"The conference was filled with enriching knowledge sharing, engaging presentations and discussions. I had the opportunity to network with and learn from other researchers," said TLGer Zeina Lizzaik, who graduated this year with a master's degree in Applied Economics.
Faculty members expressed their admiration for the students' presentations and highlighted the engaging format of the conference, which included debates and interactive discussions.
"It was fascinating seeing the efforts of our students materialize and witnessing the level of impact their research has on providing valuable context and content for solutions to pressing issues facing the world," said LAU MEPI-TL Executive Director Dina Abdul Rahman.
All in all, the conference was a resounding success for LAU Tomorrow's Leaders graduate scholars. It fostered collaboration, knowledge exchange, and innovation among attendees. The students benefited from the conference to learn, connect, and make a positive impact, setting the stage for future endeavors in sustainable development.