Camping Around the Sustainable Development Goals
Participants in this year's School of Arts and Sciences Summer Camps got a taste of university-level education in line with LAU's SDG-based Liberal Arts and Sciences Curriculum.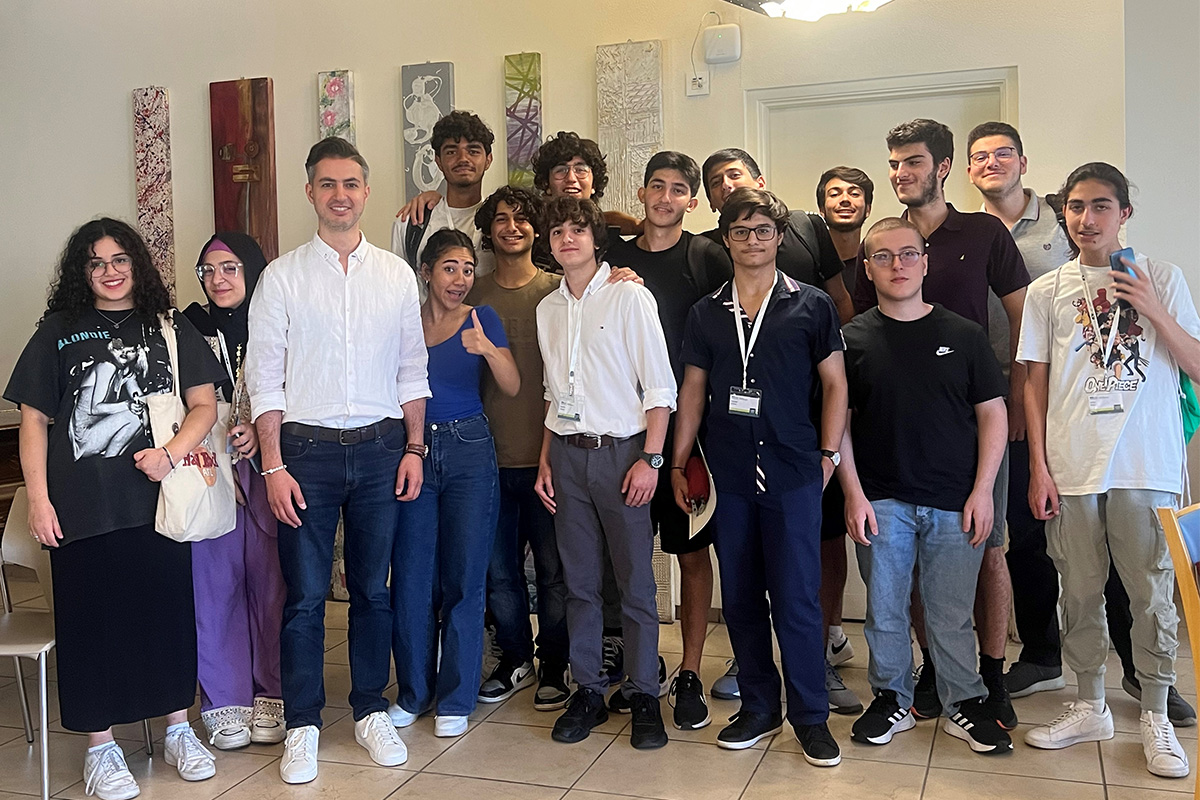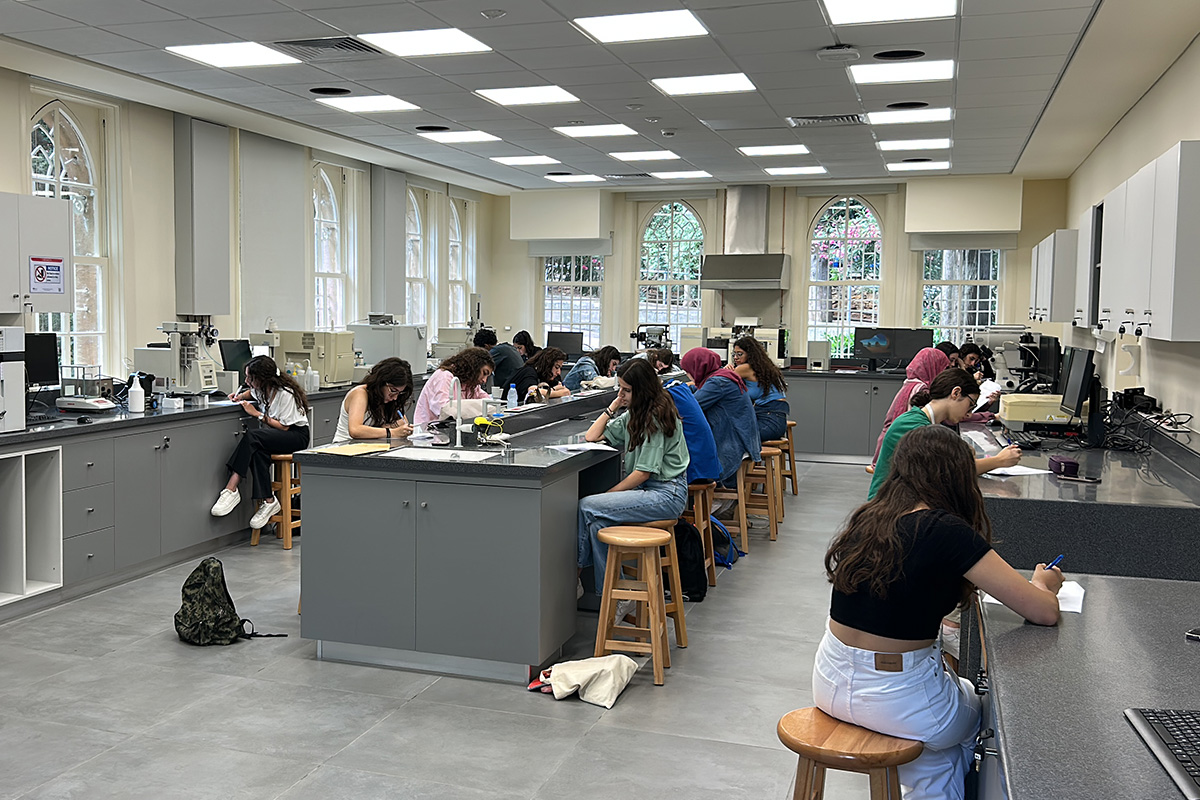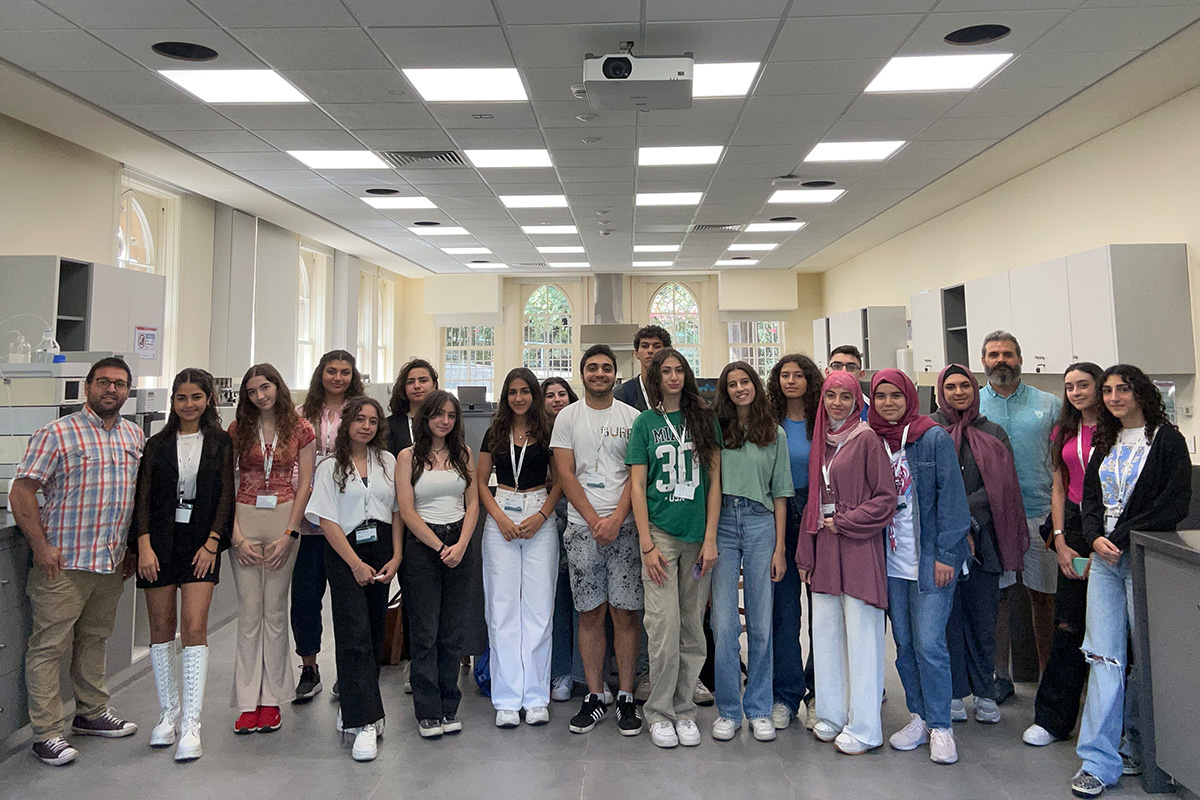 This year, 79 high-school students congregated to participate in the School of Arts and Sciences Summer Camps, which were spread out across three individual camps focusing on essential SDG-focused majors: physics, chemistry and nutrition.
Following the immersive summer camps of 2022, the Liberal Arts and Sciences Department designed lectures and activities over five days of learning, from July 3 to July 7.
Campers had the opportunity to experience a university environment and explore multiple programs they might wish to study at LAU. This was facilitated not only by the number of seminars that were given at each camp but also by the chance to earn a 10-to-30-percent scholarship to study at the university upon completing the camp.
Introductory sessions for all the participants were held at the Adnan Kassar School of Business (AKSOB) on the Beirut campus before they dispersed among different schools. AKSOB hosted most of the physics and nutrition sessions, whereas the chemistry sessions took place at the chemistry facility in Sage Hall.
At the physics camp, students participated in interactive lectures on Einstein's theory of relativity, electromagnetism and the realm of quantum mechanics by discussing their understanding of the theories with the instructors. Associate Professor of Physics Jimmy Romanos and Assistant Professors of Physics Rana Nicolas and Walid Malaeb organized lectures, experiments and documentaries to allow for an engaging learning experience.
"We tried to give the students an overall idea of the different interesting topics in physics," said Dr. Nicolas, "especially since the subject itself can be intimidating. In all, I think the students were very interested and motivated and posed a lot of questions that were surprisingly good for their age."
Grade 11 student Jana Abou Hijeily said that "the camp was a great opportunity to discover new aspects of physics that we don't thoroughly learn at school. The practical experiences, like performing a residential energy audit, enabled us to visualize the pragmatic side of most of the theoretical knowledge we've acquired over the years."
Over at the nutrition camp, discourses were designed by Associate Professor of Nutrition Nadine Zeeni, Associate Professor of Food Science and Technology Hussein F. Hassan, Assistant Professor of Nutrition Rana Rizk as well as Instructors of Nutrition Marwa Fadlallah and Marie Stephan to address emerging issues in nutrition and food science with a focus on the impact of food insecurity and malnutrition on communities worldwide.
Additionally, students got to explore sustainable food practices and how they contribute to both human health and the environment. "Throughout the camp, the intricate connections between nutrition and overall health were investigated," said Dr. Rizk. "Lectures provided a comprehensive overview of this link, explaining how proper nutrition directly impacts physical and mental wellbeing."
Youssef Itani, Grade 11, said that having this opportunity was beneficial for him and his peers as they made "new acquaintances in the field on top of learning about the role of nutrition in addressing the sustainable development goals."
Inspired by videos featuring testimonials from practicing dietitians in diverse nutrition fields, the participants gained insight into real-life experiences and perspectives on the day-to-day responsibilities of a career in nutrition.
Meanwhile, the chemistry camp addressed the challenges related to soil quality deterioration in Mediterranean countries and introduced experimental procedures to the participants to sharpen their understanding of soil parameters and environmental contaminants.
Assistant Professor of Chemistry Elias Akoury, who was responsible for delivering all the lectures, was determined to ensure a learning experience for the students different from the methodology used in schools. And in fact, the campers felt enlightened as they discovered the multidisciplinary approaches used to address environmental issues.
All of this was made possible by the experiments they got to conduct in the chemistry labs, such as spectroscopic techniques, thermogravimetric analysis (observing the mass variation of materials with temperature changes) and X-ray fluorescence.
"I am glad I took part in the program because we were introduced to the different disciplines and experiments of science," stated 11-grader Karim Kassem. "Tackling soil chemistry, its chemical composition and properties with Dr. Akoury was very enriching. I was able to form solid bonds with chemistry enthusiasts and obtain a rigid chemistry background knowledge."
On the final day, in an awards ceremony held on the Beirut campus, scholarships covering up to 30 percent of the tuition were granted to the 17 participants who scored high on their final examination to kick off their university education at LAU.