Dr. Cybel Mehawej: Empowering Women Through Science
L'Oréal-UNESCO recognizes Dr. Mehawej's inspiring and impactful contributions to the field of human genetics.
By Sara Makarem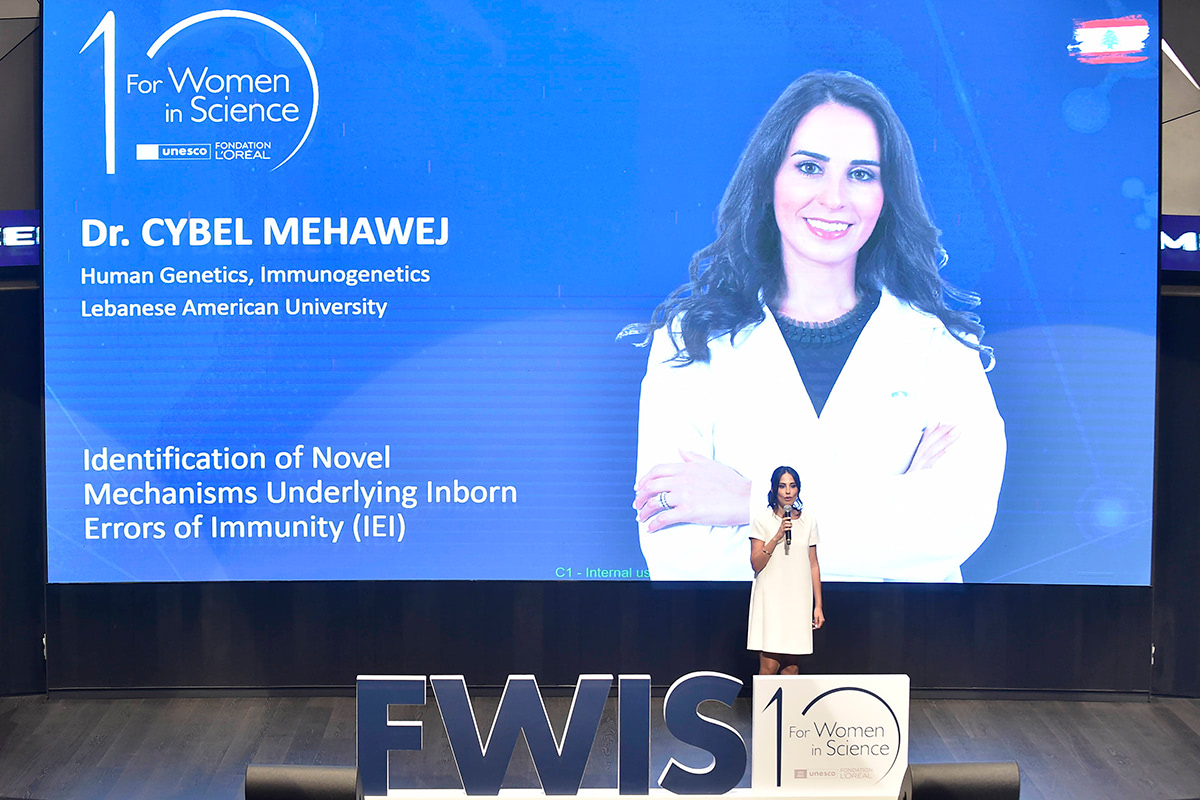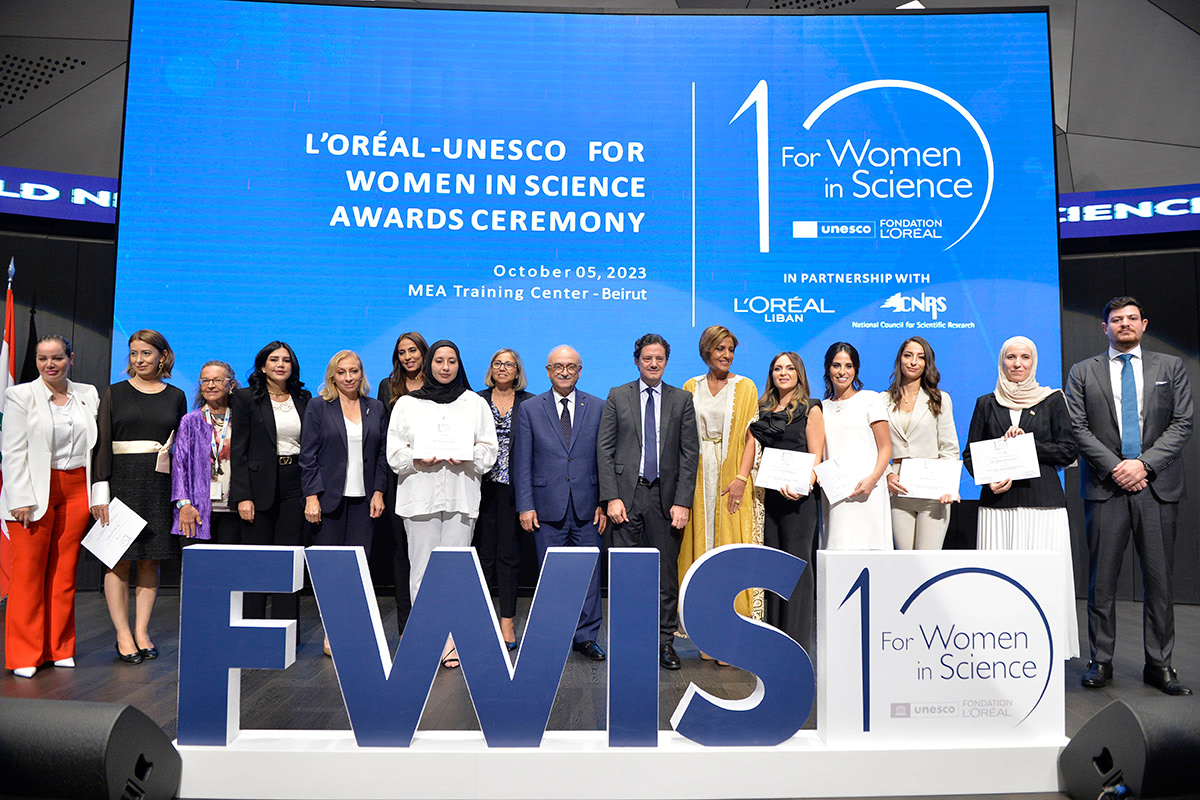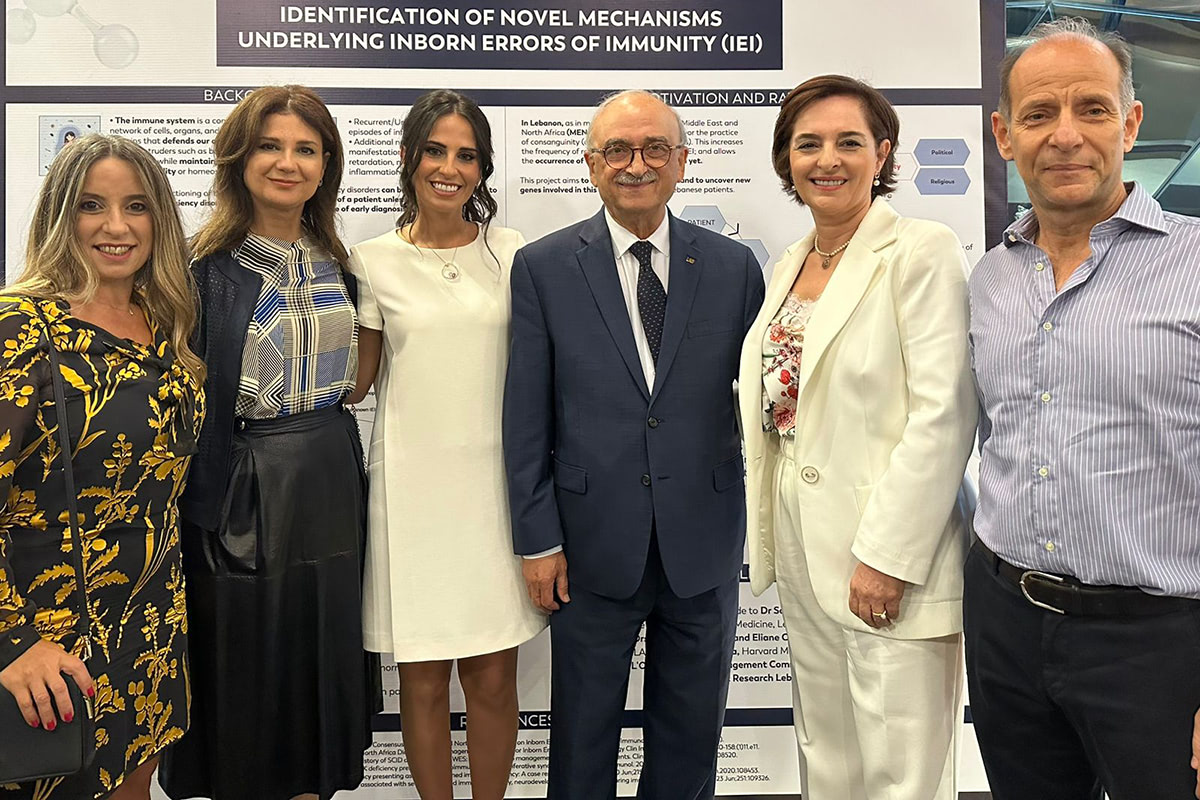 In recognition of her efforts and the quality of her research, Assistant Professor and Genetics Discipline Co-Coordinator at the LAU Department of Human Genetics Cybel Mehawej was recently selected under the L'Oréal-UNESCO For Women in Science Levant young talents program 2023, dedicated to recognizing female researchers below 45 years of age who are making an impact in the field of life and physical sciences.
Earlier this year, she, along with the Human Genetics team at the LAU Gilbert and Rose-Marie Chagoury School of Medicine, identified a novel genetic disease (POLD3) associated with severe combined immunodeficiency, neurodevelopmental delay and hearing loss.
Dr. Mehawej was one of the six applicants chosen from the Levant to represent the L'Oréal-UNESCO program regionally and contribute to its mission of inspiring girls and women to pursue and excel in scientific careers.
The award ceremony was held on October 5 at the Middle East Training Center under the patronage of Lebanon's Minister of Information Ziad Makary. Attendees included Dr. Tamara El Zein, representing CNRS-L, presidents of universities, and country ambassadors of the remaining winners from the Levant region.
Commenting on his colleague's feat, Assistant Dean for Research and Chair of the Department of Human Genetics Andre Megarbane said that he has worked with Dr. Mehawej for more than 15 years, during which they were able to identify three genes for rare Mendelian disorders.
"I have been able to appreciate her professional qualities not only in the field of research but also in patient care and teaching," he said. "Always coming up with innovative ideas for clinical research projects."
In under 10 years, you have built an extensive portfolio of awards, publications, and scientific breakthroughs. Can you tell us about your journey and the driving force behind these achievements?
I started off by studying biochemistry at the Lebanese University to become a pediatrician. But my interest gradually shifted toward research, analysis, and interpretation.
This is when I discovered my passion for genetics. I became captivated by the intricacies of the field, including investigating the causes of genetic disease and providing support to patients with such conditions.
While pursuing my Research Master in Genomics and Health, I had the opportunity to work in Dr. Megarbane's lab under the supervision of Dr. Eliane Chouery, both of whom are now my colleagues and research partners in the Human Genetics Department. After I successfully defended my thesis in 2010, I took up a dual PhD in Genetics from Paris Descartes University and Université Saint Joseph in Lebanon under the supervision of Dr. Valérie Cormier-Daire and Dr. Megarbane, respectively.
At Descartes University, I had the privilege of studying in the laboratory of renowned geneticist, Professor Arnold Munnich. It was during this period that I made a significant discovery involving a gene linked to skeletal dysplasia, a condition responsible for skeletal abnormalities. This finding was particularly noteworthy because it established a previously unknown connection between bone diseases and mitochondrial proteins. I presented this groundbreaking research at the American Society of Human Genetics conference, one of the most prestigious genetics conferences globally.
Then in 2015, Dr. Megarbane introduced me to Dr. Raif Geha, James L. Gamble professor of Pediatrics and an allergy and immunology specialist, who recruited me as a postdoctoral fellow in his immunology lab at the Boston Children's Hospital, Harvard Medical School. Transitioning from genetics to immunogenetics was challenging. It was a different field in a more competitive environment, but with Dr. Geha's support, this training was a life-changing experience for me.
You and the human genetics team at LAU have been dedicated to enhancing the department's presence on both national and international levels. Can you elaborate on your outreach initiatives and explain their significance?
Collaboration and international outreach are vital in genetics, especially when dealing with rare diseases, since gene discoveries have a profound impact on the global scientific community, transcending national boundaries. Fortunately, we have established partnerships with specialized teams, which have enabled us to conduct advanced studies and investigations in our field. We continue to collaborate with international teams from Harvard and Stanford and geneticists from all over the world.
The contributions of LAU's Human Genetics Department are the fruit of years of work in this field whereby Dr. Megarbane's team, including Dr. Chouery and myself, discovered around 30 human genes out of 6,000 genes of known function.
Many people commonly associate geneticists with professionals who spend their time in labs, while in reality, they are actively engaged in patient care and counseling. Can you shed light on the human-centric dimension of your profession?
My love for genetics is driven by its human-centric aspect. Our work goes beyond basic genetics as it involves translational work – medical discoveries that transform into new practices and treatments.
My work typically begins when Dr. Megarbane encounters a patient with a suspected genetic disease, prompting specific and sophisticated genetic testing. Dr. Chouery and I handle the testing and its intricate interpretation, which is quite a challenging task. We are a center of excellence in this regard, as we are the sole team in Lebanon conducting in-house next-generation sequencing analysis for the diagnosis of Mendelian genetic disorders. This enables us to discover new genes which can be easily overlooked by commercial companies.
In cases where we confirm the involvement of a known gene, we assist in genetic counseling and explaining the prognosis. When we uncover a new gene, our role as researchers merges with diagnostics, contributing to the global understanding of such diseases. So, ultimately, it all revolves around patients and ensuring their wellbeing.
What are some of the key challenges you faced or are currently facing in your field?
The primary challenges stem from the limitations of resources in Lebanon. Economic and logistical issues in the country, including delays in receiving supplies, hinder our research efforts. This puts us under great pressure to produce results before international competitors researching the same pathway or sets of genes.
Nevertheless, we are continually building on our knowledge and development by participating in meetings, conferences, courses, and training as well as maintaining strong connections with collaborators.
What advice can you give to aspiring geneticists, especially women?
My advice applies not only to geneticists but to anyone pursuing a career, whether in genetics or any other field. It's essential to believe in yourself and set ambitious goals from the outset. Setting high goals is the initial step toward reaching success, and it's crucial to venture beyond your comfort zone.
The most important thing is to choose the field that you love. While striving for ambitious goals demands significant effort, your passion and love for the field will make the journey enjoyable.
This interview has been edited and condensed for the sake of clarity.