From Theory to Practice: LAU's Educational Open Day 2023 Fosters Innovative Education
In an open day co-hosted with Librairie Antoine, LAU brought together heads of schools, professors and major publishers' representatives to tackle many of the 21st-century educational challenges.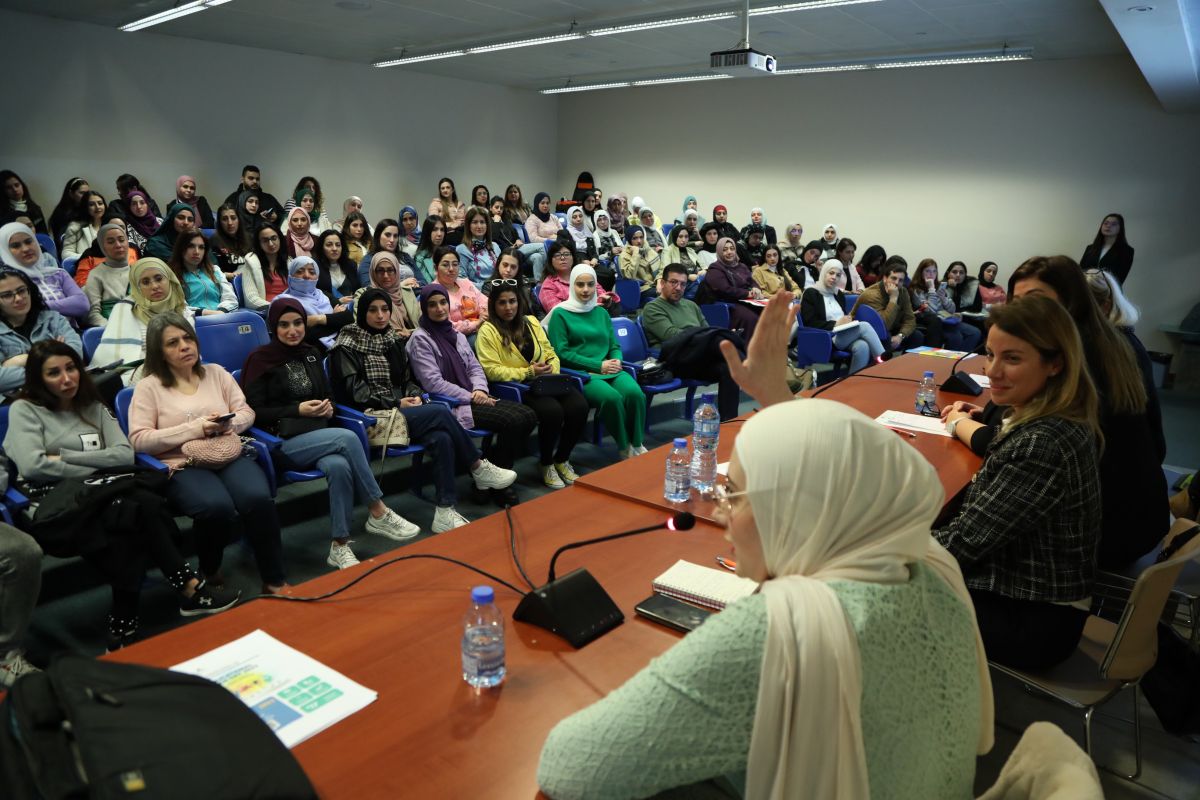 As society continues to grapple with the aftermath of the global pandemic that debilitated its educational system, students' scholastic careers fell on the obstructive receiving end of this phenomenon since educators and academic institutions were no strangers to its repercussions.
To keep pace with the rising challenges of the 21st century, educators must be up to speed on incorporating contemporary developments and trends in teaching and learning.
To facilitate this, the Educational Open Day 2023 – a one-day conference for teachers organized by Librairie Antoine and hosted by LAU – brought together school principals, heads of schools, professors, authors and Science Technology Engineering and Math (STEM) Education graduate students.
Featuring an assortment of panel discussions, webinars and workshops, the focus of each session was the range of challenges encountered by educators in this time and age, especially in the aftermath of COVID-19.
With topics investigating the importance of cultivating critical thinking and creativity to others exploring the facets of digital literacy and online learning, the conference shed light on the changing landscape of education, providing attendees with invaluable insights into improving their skills.
"This was a very fruitful opportunity for teachers," said Program Director of Education Mona Majdalani, "because they got to engage in hands-on activities and practice related to their fields rather than just theorizing about how to advance their careers."
Among these practical projects, workshops on teaching strategies for inclusive classrooms pivoted on upskilling teachers to not only create a classroom environment that is welcoming but also encourage an atmosphere of diversity and inclusivity. Doing that "provides a platform for educators and participants to engage in discussions and exchange ideas about what's going on with the world," noted Dr. Majdalani.
Participants found themselves in the company of major publishers' representatives who gathered for the occasion, such as Cambridge, Hodder Education, National Geographic, Scholastic, and Letterland, among others, with whom they engaged about the state-of-the-art educational materials and resources available on the market.
"We've been doing these kinds of collaborations for a very long time," said Dr. Majdalani, "because we care about facilitating all types of opportunities for our students to make sure they're furnished with everything they need. Our collaborators provide the books and the exhibits, and we provide presenters and the space."
Despite the myriad obstacles threatening the development of the education sector globally, the Department of Social and Education Sciences at LAU specifically is adamant about bringing more of these activities to campus, partly because teachers must be adequately equipped with the necessary tools to become influential educators. Such initiatives help foster a culture of continuous professional development among other educators and promote excellence in teaching and learning.
"Teachers are thirsty for novelty," noted Dr. Majdalani. "We hope that this will continue and that it will give them the opportunity to push in that direction."