Genetic Testing: When Knowledge is Power
Leading investigators and specialists convene to discuss the transformative power of genetics in hereditary and familial cancer breakthroughs.
By Sara Makarem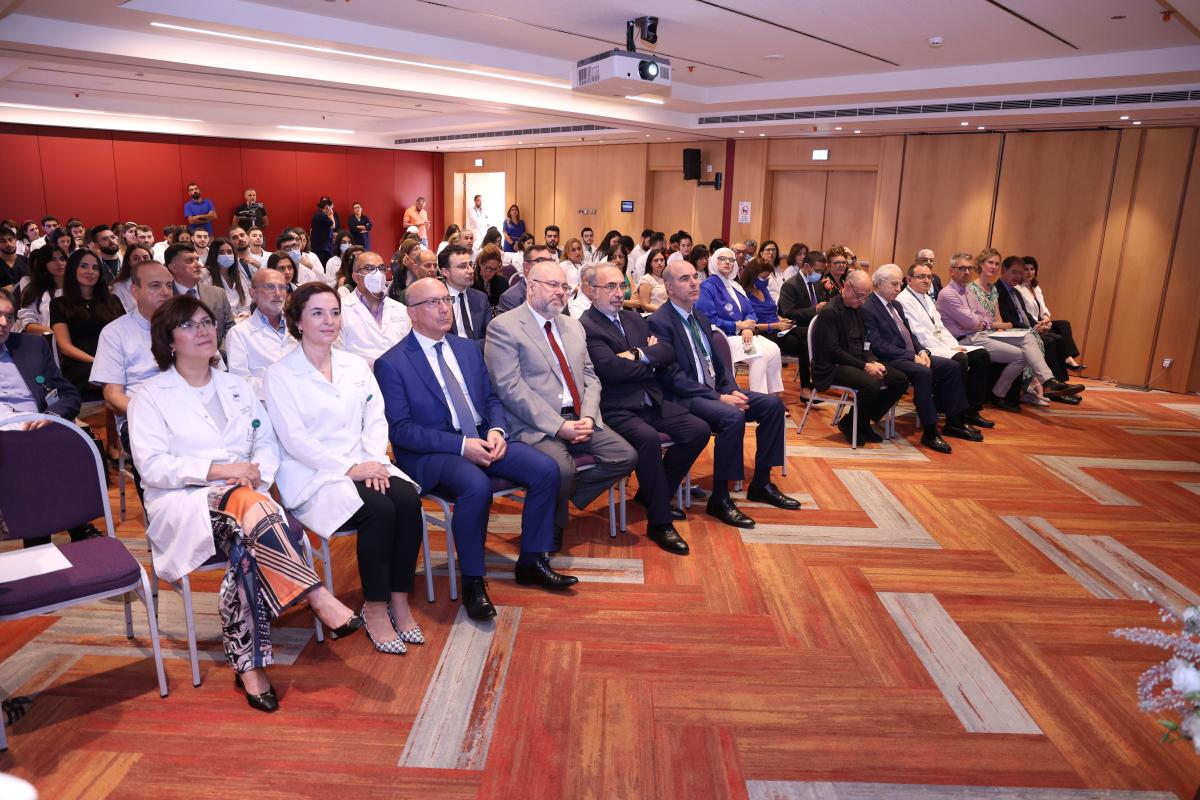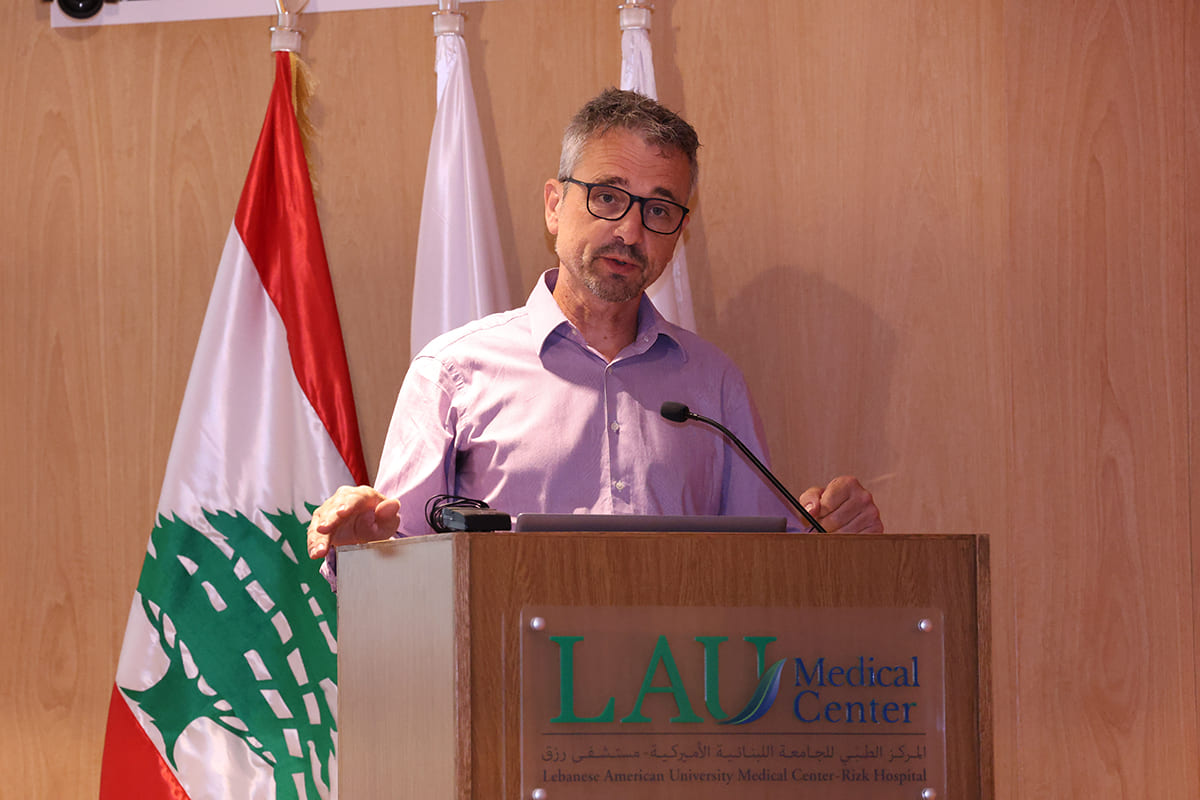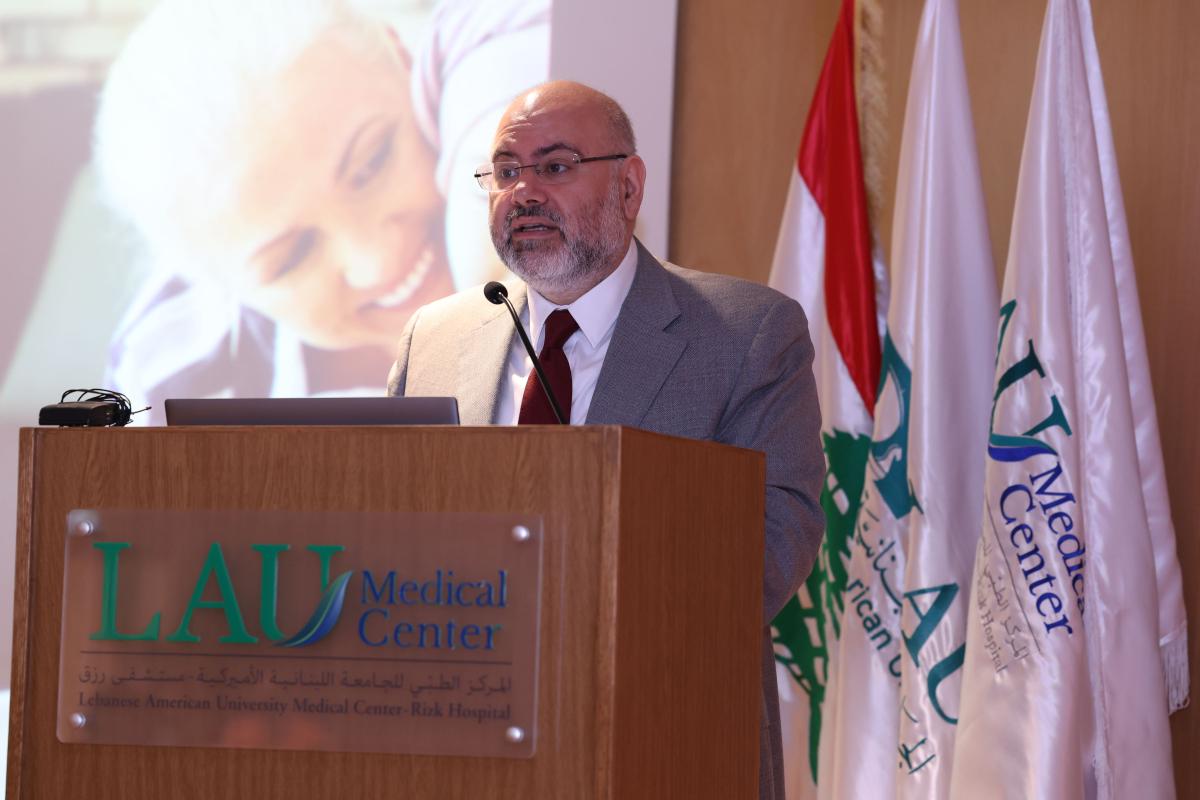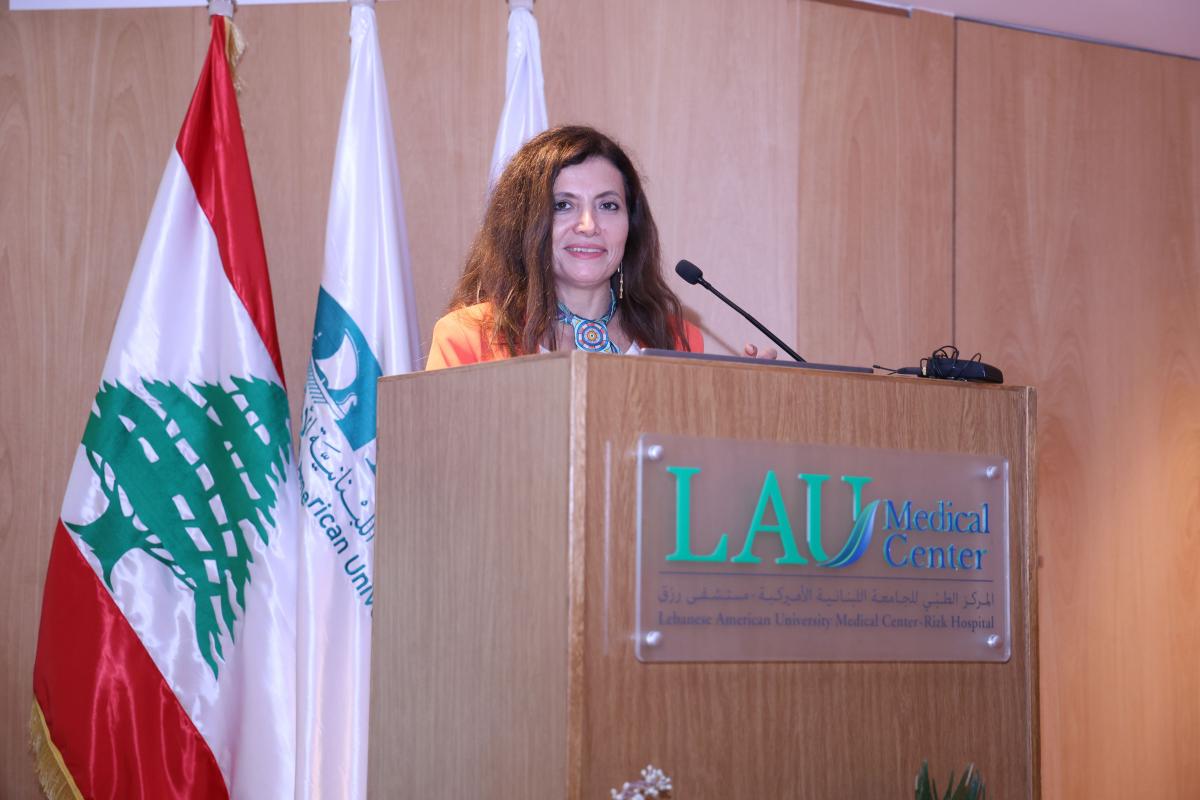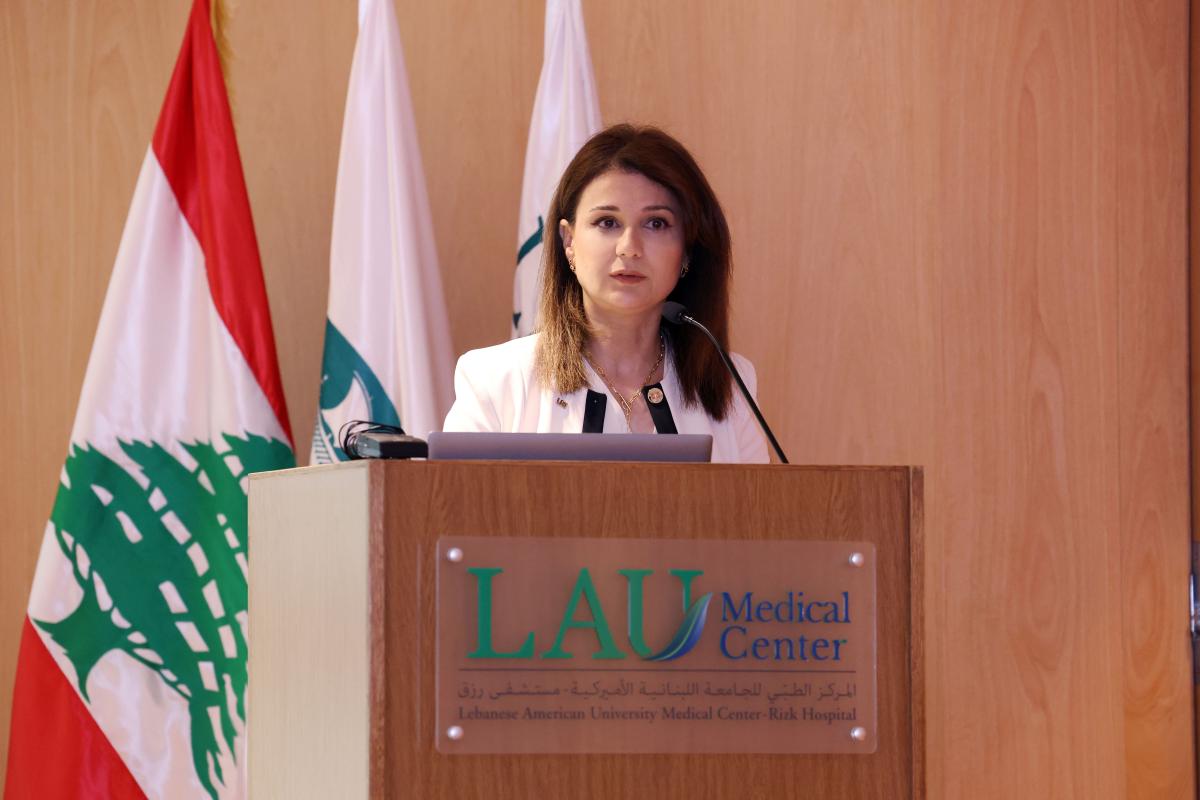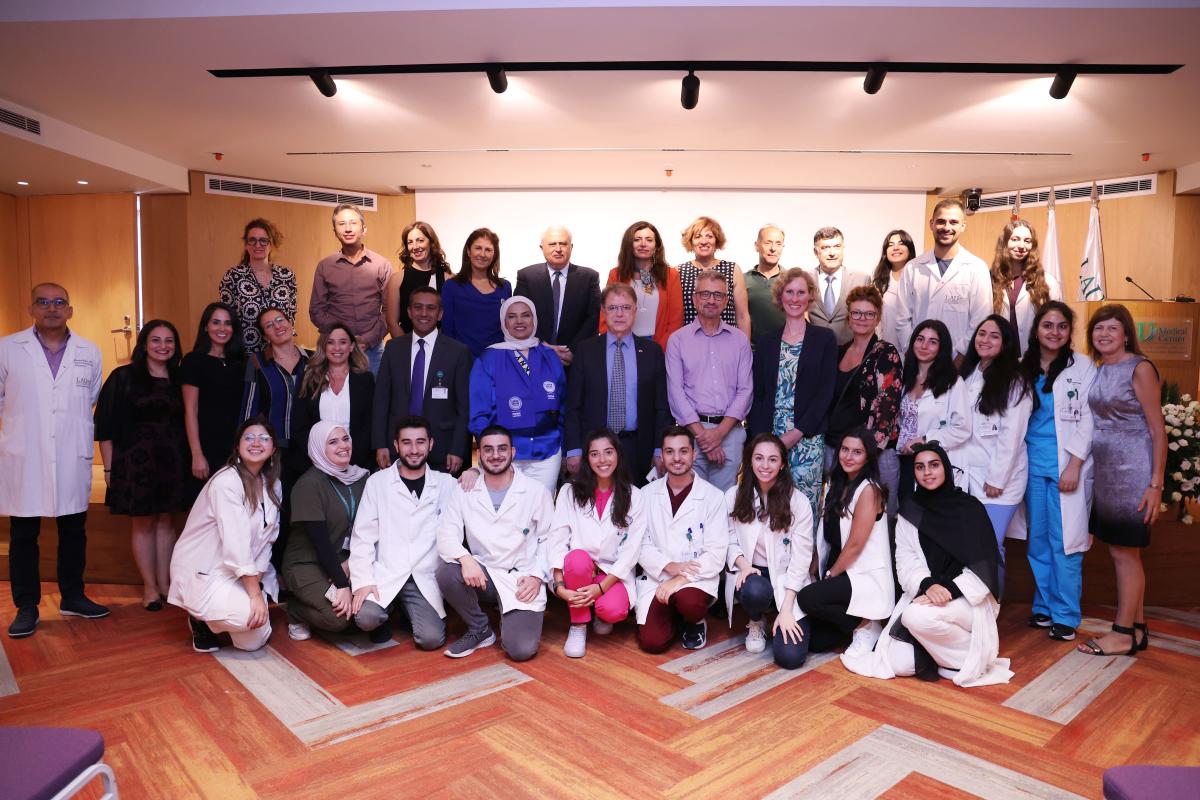 Hereditary and familial cancers account for 10-15 percent of all cancers worldwide. In Lebanon, where the rates of consanguinity, or having common ancestry, are notably high, hereditary cancer affects many families. Dealing with the insidious disease is already a challenging ordeal, made even more daunting by the realization that it can be passed on to future generations.
Whether hereditary (inherited directly from one generation to the other) or familial (dispersed among members of the same family), genetic mutations significantly increase the risk of cancer in families with a history of the disease.
By identifying and understanding how genetic mutations work, molecular genetics is making significant progress in diagnosing, treating, and preventing cancer in individuals with cancer predisposition syndromes.
With this in mind, the Gilbert and Rose-Marie Chagoury School of Medicine held the Update on Hereditary & Familial Cancer symposium – a CME conference – in collaboration with Princess Máxima Center for Pediatric Oncology in Utrecht, the Netherlands, and the Children Against Cancer Association (CHANCE) on September 29 at the LAU Medical Center-Rizk Hospital.
Faculty from the LAU departments of Pediatrics, Human Genetics, and Internal Medicine/Division of Hematology-Oncology, along with Dr. Roland Kuiper and Dr. Marjolijn Jongmans from the Princess Maxima Center, and Dr. Esme Waanders from the University Medical Center Utrecht addressed the latest research, advancements in genetic assessment, personalized treatment approaches, and strategies for genetic counseling.
"These timely conferences," said Associate Dean for Faculty Affairs and Development Vanda Abi Raad, "play a vital role in keeping trainees and practitioners on the cutting edge of medical advancements, contributing to the advancement of healthcare within the country."
The event aligned with the Ministry of Public Health's (MoPH) National Cancer Plan 2023-2028 that aims to strengthen Lebanon's healthcare infrastructure by promoting ongoing education for healthcare professionals and investment in research and technology.
"The LAU Medical Center-RH, with its legacy of excellence, plays a crucial role in this journey," said Dr. Firass Abiad, minister of Public Health, in his opening remark at the event. "Your endeavors in research, clinical care, and community outreach are invaluable pillars of our collective mission," he added.
While the speakers agreed on the importance of prioritizing genetic testing even in resource-limited countries like Lebanon, a major consideration was the families' willingness to give their consent and their compliance with the recommendations for surveillance.
Drawing on real-life narratives and cases, Dr. Roula Farah, professor of medicine at the LAU school of medicine Department of Pediatrics, highlighted the key challenges of diagnosis, testing and surveillance in Lebanon. Ethical considerations, psychological ramifications, social and professional discrimination among employers, colleagues, partners and insurance companies were some of the factors that discouraged families with cancer predisposition syndromes from undergoing genetic assessment.
Dr. Farah hoped that spreading awareness and facilitating access to specialized testing will help overcome these barriers, as "surveillance, early diagnosis, and prevention are crucial for family members who are carriers of cancer predisposition genes."
The symposium concluded with a round-table debate on the ethical, economic and psychological considerations in hereditary and familial cancers in adults and children, which, in addition to the speakers and moderators, included Dr. Pierre Anhoury, an advisor to the Minister of Public Health, as well as the presidents of the Lebanese Pediatric Society, the Lebanese Society of Medical Oncology, the Lebanese Society of Pathology and the Lebanese Society for General Surgery, among others.
Although cancer care fragmentation and lack of adequate palliative care in the country took the spotlight in the discussion, Dr. Anhoury believed that the MoPH National Cancer Plan will initiate the first steps toward fostering nationwide collaboration among hospitals, university medical centers, and physicians, which will accelerate breakthroughs in the field.
Ultimately, said Dean Sola Aoun Bahous, LAU and the nation's "academic institutions are the receptacles where innovation, research, and expertise are encouraged to drive positive change."