Global Affairs Service Center Hosts UNDP's Agents of Change
Young entrepreneurs nationwide gather at LAU to collectively generate ideas and work on sustainable development projects.
By Sara Makarem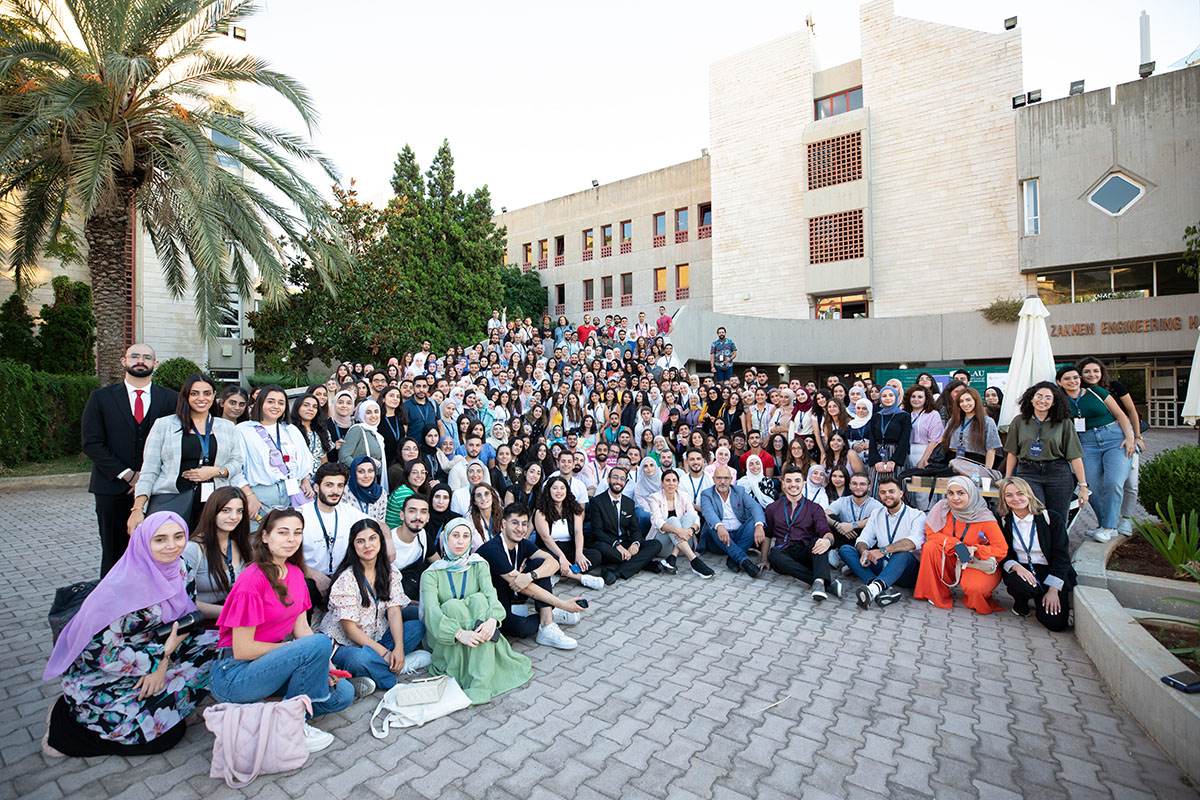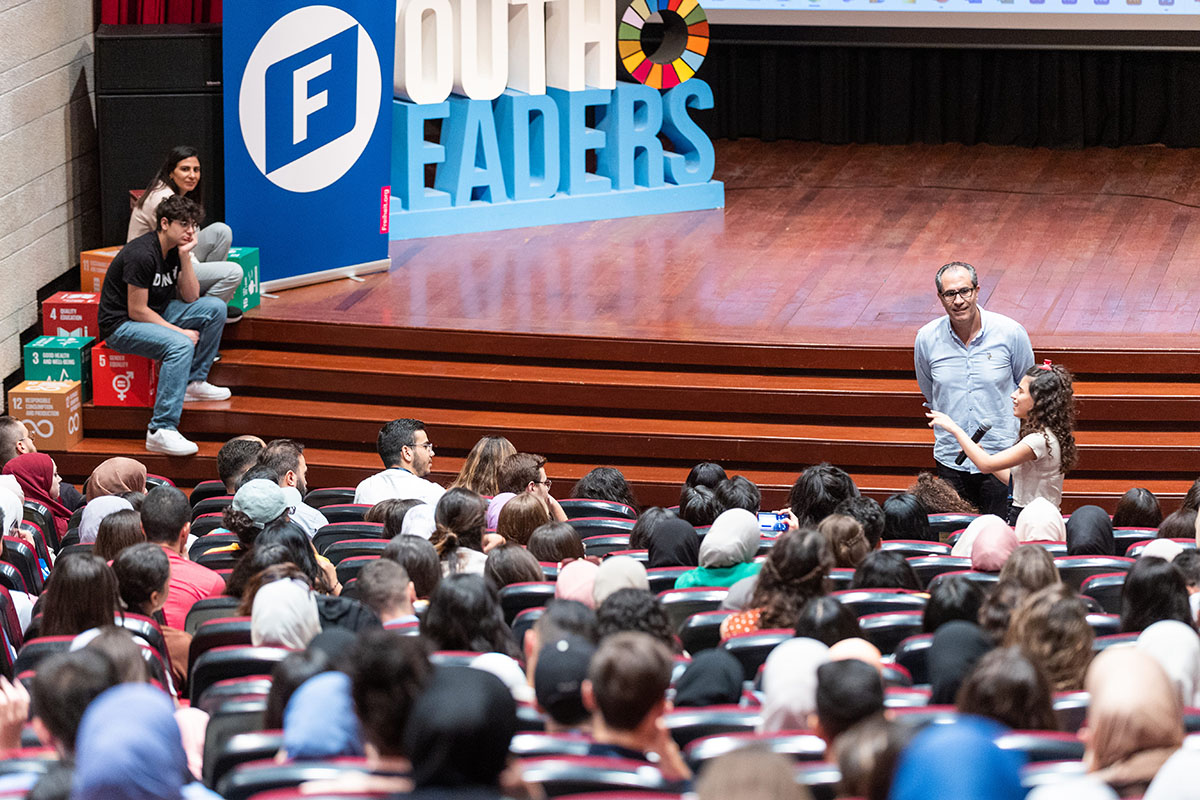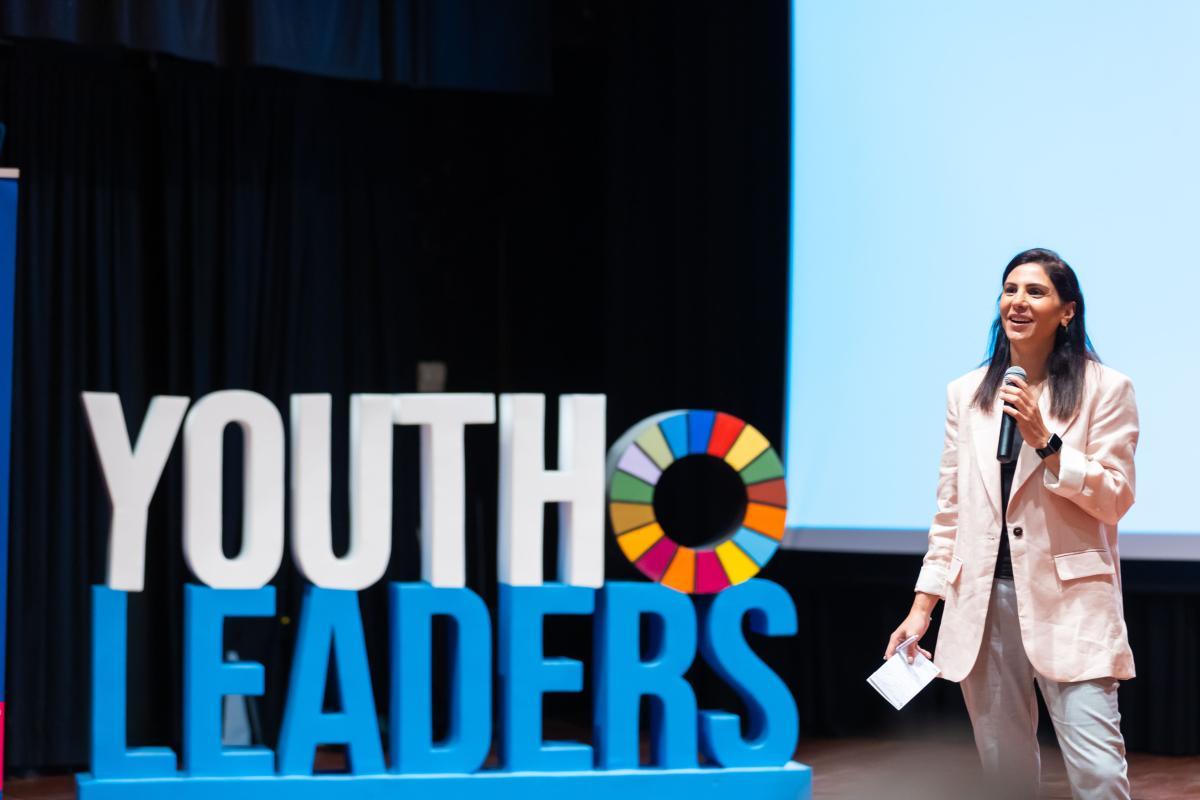 Attaining the United Nations Sustainable Development Goals (SDGs) that target pressing global challenges like climate change, poverty, well-being and inequality, among others, is a shared responsibility that transcends borders. The youth, in particular, play a pivotal role in achieving those goals by driving innovative solutions and mobilizing their communities to ensure a sustainable and equitable world for future generations.
To help foster a community of change-makers dedicated to fulfilling the SDGs, the Global Affairs Service Center (LAU GASC) – an advocate of leadership and youth empowerment – recently hosted the ninth cohort of the United Nations Development Programme (UNDP) Youth Leadership Program (YLP).
This collaborative effort between the LAU GASC and UNDP YLP aligns with the university's strategic plan to strengthen its external partnerships with local and international organizations invested in youth development and to promote the university as a hub for networking and building a resilient community of entrepreneurs.
More than 350 participants from diverse academic, cultural and social backgrounds in Lebanon flocked to the LAU Byblos campus for the two-day boot camp on September 16 to 17, during which they exchanged their experiences and discussed their visions for creating sustainable projects under two overarching themes: Rebuilding Solutions for Lebanon and Economic Empowerment.
This year's YLP edition was organized in partnership with the Friedrich Naumann Foundation for Freedom (FNF), a supporter of Lebanese startups, civil society organizations, and LAU's own simulation models.
LAU alumnus Bahaa Hajir, a YLP sixth cohort participant, still serves as a member of the program's advocacy board. His project was shortlisted in 2020 when he pitched a bottle cap recycling initiative with his team.
"YLP facilitated my career launch," he said, "I ended up getting recruited as a project support officer at one of the NGOs we worked with during the program."
First-time attendee Mahassen Sleiman, a 23-year-old from Baalbeck, was "eager to connect with individuals who share similar interests and are committed to bringing about positive change in marginalized communities," she said, adding that she is already experienced in social work.
Since 2015, the UNDP YLP has assisted Lebanese youth through its annual program, open to individuals aged 19 to 29. Carried out in partnership with youth-serving organizations, it features a flexible curriculum led by experienced trainers and business experts, allowing participants to create and execute innovative, impactful and sustainable development solutions for the betterment of their communities.
The boot camp was launched with opening remarks from Lead Director of Global Affairs Service Center at LAU Suleiman Barada, Youth Focal Point Officer at UNDP Nada Sweidan and Youth Development Delegate at UNDP Hany Anan, followed by back-to-back training sessions, including some that were given by LAU faculty members and alumni.
According to Dr. Sweidan, this dynamic initiative breaks cultural barriers, and its positive impact is felt in the youth's personal lives, careers and communities for years to come. "The event accelerates the implementation process of the youth's innovative projects … the youth is the NOW and not the future," she said.
Such events, said Barada, can also enhance the employability of youth. Providing the youth with networking power to boost their career prospects is paramount, he added, and "by strengthening ties, establishing alliances and collaborations, we narrow the gap between academia and industry, and this strategic collaboration with UNDP is a perfect example."