Google DevFest 2022: LAU Hosts the Ultimate Tech Gathering
LAU's Developers Festival brings together top minds in tech for a day of learning and networking.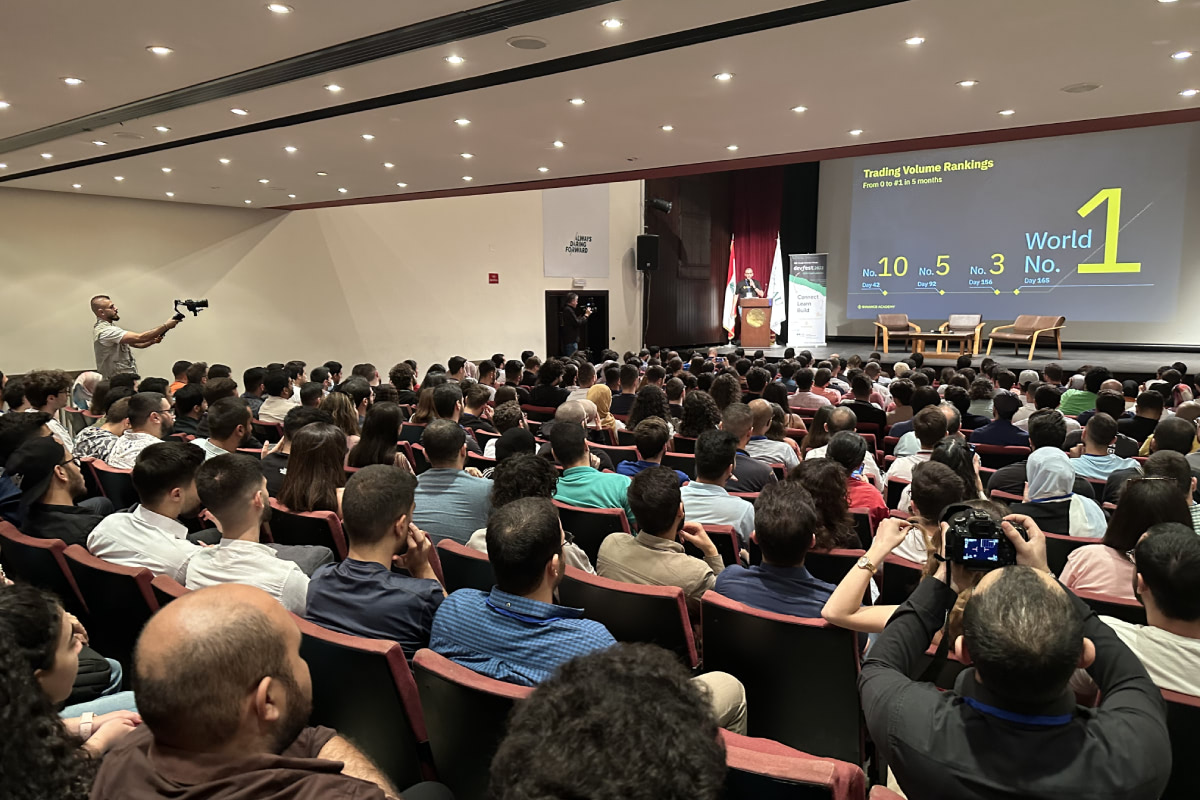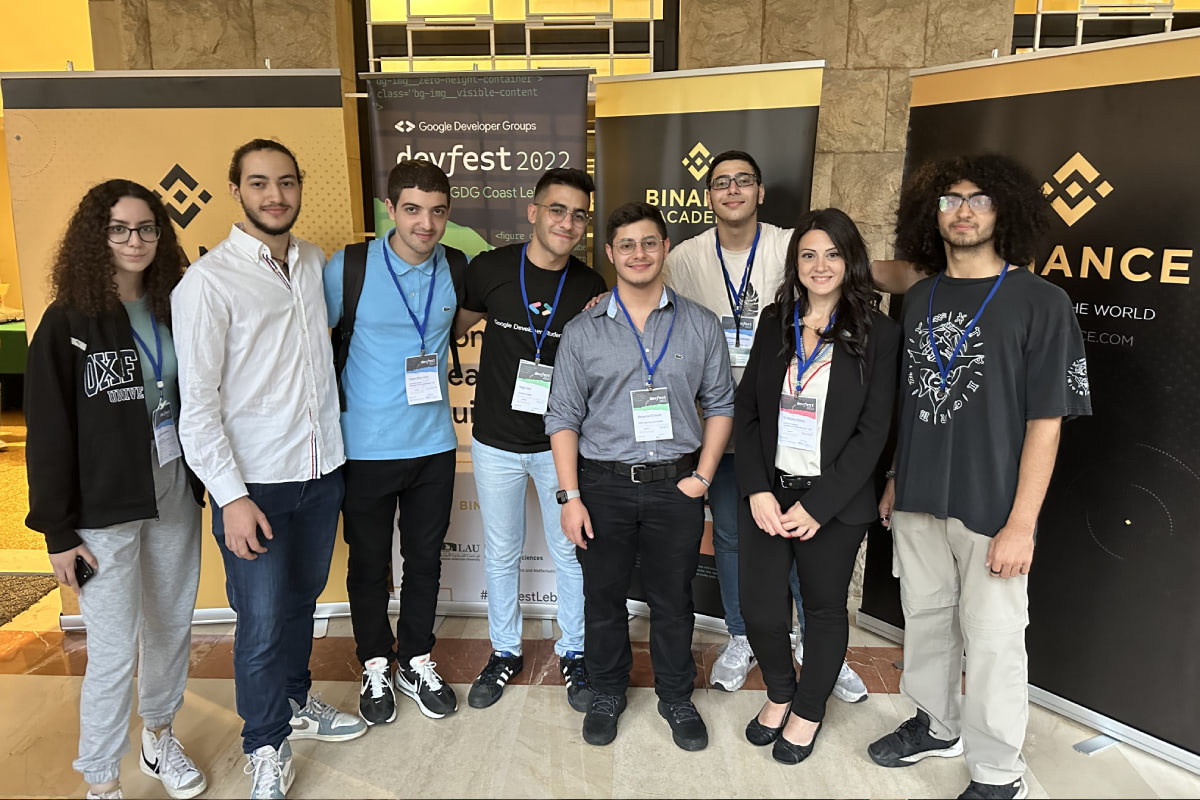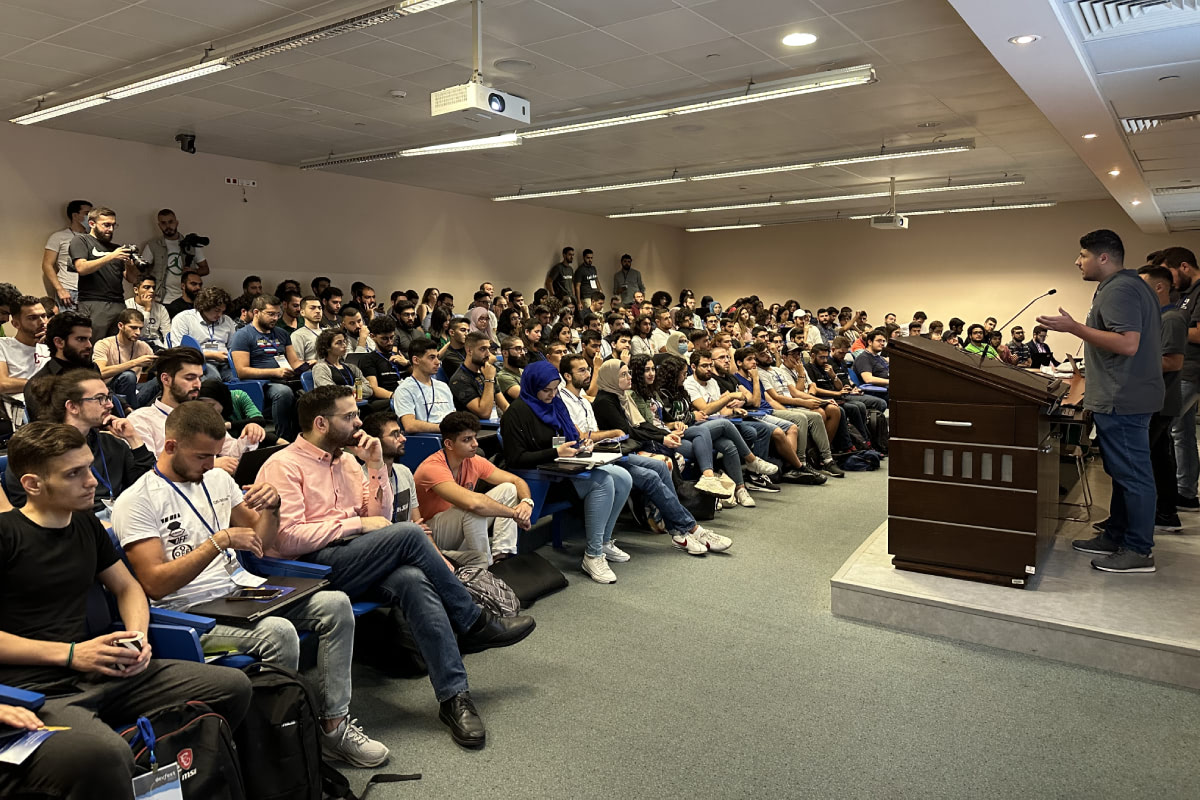 In a world driven by technology, the Department of Computer Science and Mathematics at LAU hosted a vibrant community of developers, designers and tech enthusiasts from across Lebanon and beyond on the Beirut campus, proving once again the university's important role as a hub for fostering collaboration and inspiring creativity.
The Developers Festival (DevFest) Beirut 2022, a globally celebrated annual tech conference where distinguished technologists, developers, students and experts gather to learn, connect and experiment with technology, was organized by the local chapters of the Google Developer Groups (GDG) – including Abdul Rahman Masri Attal, organizer of GDG-Coast Lebanon – and sponsored by Binance to promote a comprehensive platform for workshops, sessions and talks on pioneering technological advancements.
The primary objective of the event was to provide an inclusive space for students to network and engage in extensive discussions about the latest trends, challenges and opportunities shaping the world of technology.
When Assistant Professor of Computer Science Nadine Abbas was approached by Mohamad Souki – a student of hers as well as the local GDG organizer ­­– to hold the event at LAU, she found it to be "really interesting and its enthusiasts relatively abundant," she said. "Mohamad knew the event would be the next big step in the technological world, especially given its huge community."
Dr. Abbas worked with the Department of Computer Science and Mathematics to host the event at LAU as an initiative to usher her students into a world of successful entrepreneurs, networks and connections.
On the day, "the venue was so crowded that it was difficult trying to find assigned seating," she said.
The talks, workshops and panel discussions presented at DevFest held a profound and inspirational quality to them not only because they contributed to the development or improvement of technologies but because, in being held at a university, they engaged and educated students on matters of interest and relevance to the technological world they inhabit.
The topics ranged from computer engineering, cybersecurity and blockchain technology, to entrepreneurship and soft skills for software engineers.
"The conference bridged the gap between the students and the developers, between the alumni and the experts of the field. The panels addressed each student's needs based on individual requests and tackled subjects ranging from cybersecurity to AI algorithms and beyond," explained Dr. Abbas.
Having this hands-on experience and interacting with tech experts encouraged the students to learn about their professional interests and explore their career choices later on in life.
In a motivational talk, titled Find Your Path, Dr. Abbas highlighted the primary role of education and institutions like LAU, as well as associations such as the Institute of Electrical and Electronics Engineers (IEEE) and IEEE Women in Engineering (WIE) in translating aspirations into real-life goals. Her aim was to incentivize "the attendees to start their professional journeys with dedicated steps that build on their capacities as scientists and innovate for a better future for humanity."
Dr. Abbas hopes that hosting such a worldwide tech conference emphasizes the department's dedication to creating an inclusive space for students and experts. Such events highlight cutting-edge technologies, as well as nurture talent while paving the way for the next generation of innovators and entrepreneurs at LAU.