In Memoriam: Dr. Ahmad Kabbani
LAU bids farewell to one of the most pioneering and active members of its family, Dr. Ahmad Kabbani.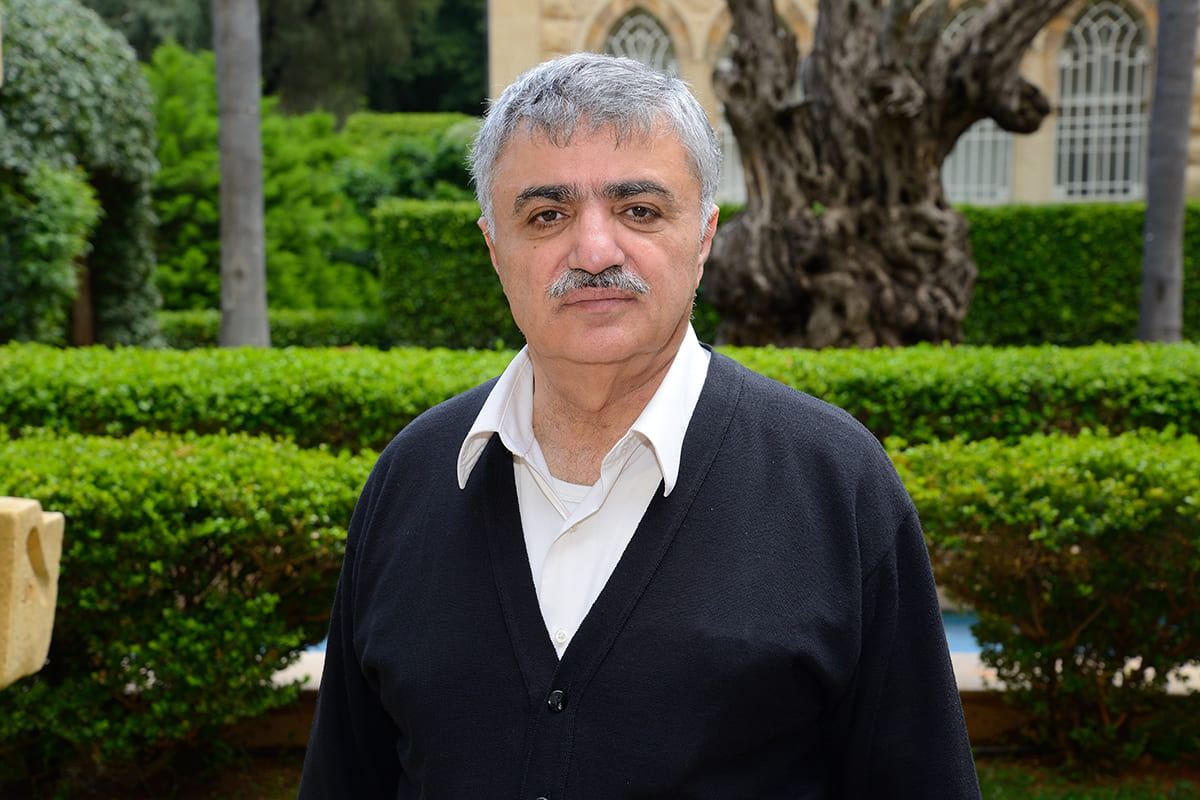 LAU mourns the loss of Dr. Ahmad Kabbani, a dear member of the community, educator and accomplished scientist whose inspiring journey of scientific exploration at the university stands as a testament to his character and legacy.
Above and beyond his scientific expertise, Dr. Kabbani was committed to nurturing in his students a passion for chemistry and enhancing their education. He is remembered by his students as a mentor, a supporter, and a friend who generously gave his time and attention to help them achieve their full potential.
He was actively involved in academic initiatives beyond his own research endeavors, including organizing events, conferences and summer learning camps to advance scientific education and collaboration between academia and industry, and to raise awareness of environmental concerns and of promoting sustainability.
Furthermore, his belief in the power of knowledge transfer and effective communication was the root of his understanding of research as serving a broader purpose: to contribute to practical solutions that enrich and better the lives of the community.
Interim Dean of the School of Arts and Sciences Haidar Harmanani noted that Dr. Kabbani "would likely prefer to be remembered as a chemistry enthusiast, a passionate academician and a faculty advocate."
Recalling "his encyclopedic knowledge," his "integrity, humility and humanity," Professor of Cell and Molecular Biology Mirvat El-Sibai spoke of him as a devoted LAU citizen, while leading in his field and being part of academic universities such as Rice.
"He mentored students and faculty on principles of academic integrity and dignity," she said. "To him, academic excellence was the litmus test for the health of a society."
After completing a BS in Chemistry at the Lebanese University and an MSc at the American University of Beirut, Dr. Kabbani obtained a PhD in Chemistry from the University of California, Davis. He joined LAU in 1987, which marked the beginning of his three-decade service to the university up until 2019 as a professor of chemistry and, from 1995 to 2012, as chair of the Department of Natural Sciences.
During that time, Dr. Kabbani was also a visiting scholar at Rice University, Houston, Texas in 2006 and a research scientist in 2007, where he taught crystallography/diffraction graduate courses.
In a tribute to Dr. Kabbani, Provost George E. Nasr said that his leadership and vision during his chairmanship "helped shape the direction of the department and fostered an environment of academic growth and achievement." As a faculty representative, added Dr. Nasr, "he advocated tirelessly for the needs and concerns of his fellow colleagues."
Associate Professor/Assistant Provost for Accreditation and Academic Operations Rula Diab remarked on Dr. Kabbani's unique way of sharing his wisdom and engaging with faculty from various departments. "You didn't get to meet Dr. Kabbani and forget him," she said.
Generous with his time and knowledge, he always offered valuable insights based on his experiences at Rice University in enhancing the institution's growth, said Professor/Program Director of Education Mona Majdalani. "He was very supportive of students; LAU was his second home," she added.
Forever giving back to his students, the institution, and science, Dr. Kabbani established the Ahmad Kabbani Annual Scholarship Grant in 2012 and the Ahmad Kabbani Chemistry Student Award in 2018 at LAU.
In honoring Dr. Kabbani's memory, LAU celebrates not only his scientific accomplishments but also the humanity, compassion and enduring impact he left on the people he met.
"Dr. Kabbani undoubtedly left an indelible mark on all who knew him," said Dr. Nasr, "and his legacy will live on through the lives he touched and the knowledge and wisdom he shared."