Interdisciplinary LAUers Convene for Consultancy Week
Students and alumni met with recruiters from leading consulting firms and developed their skills.
By Sara Makarem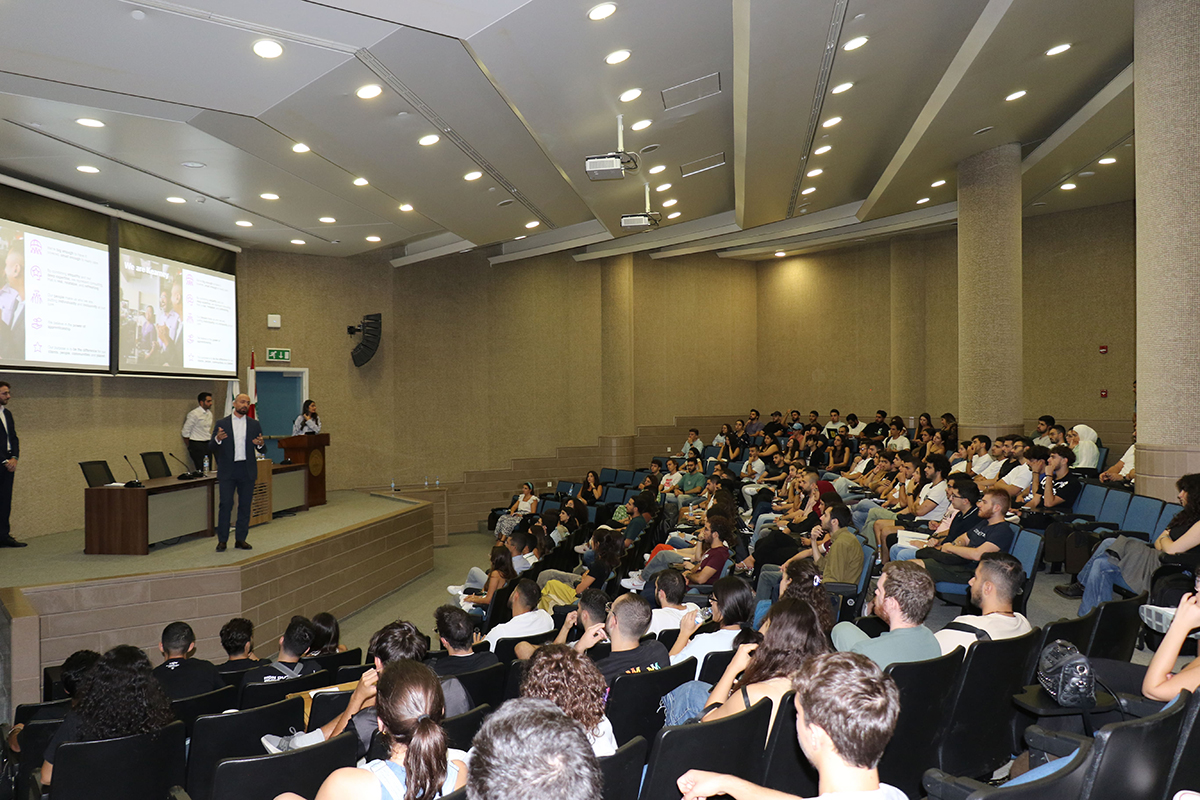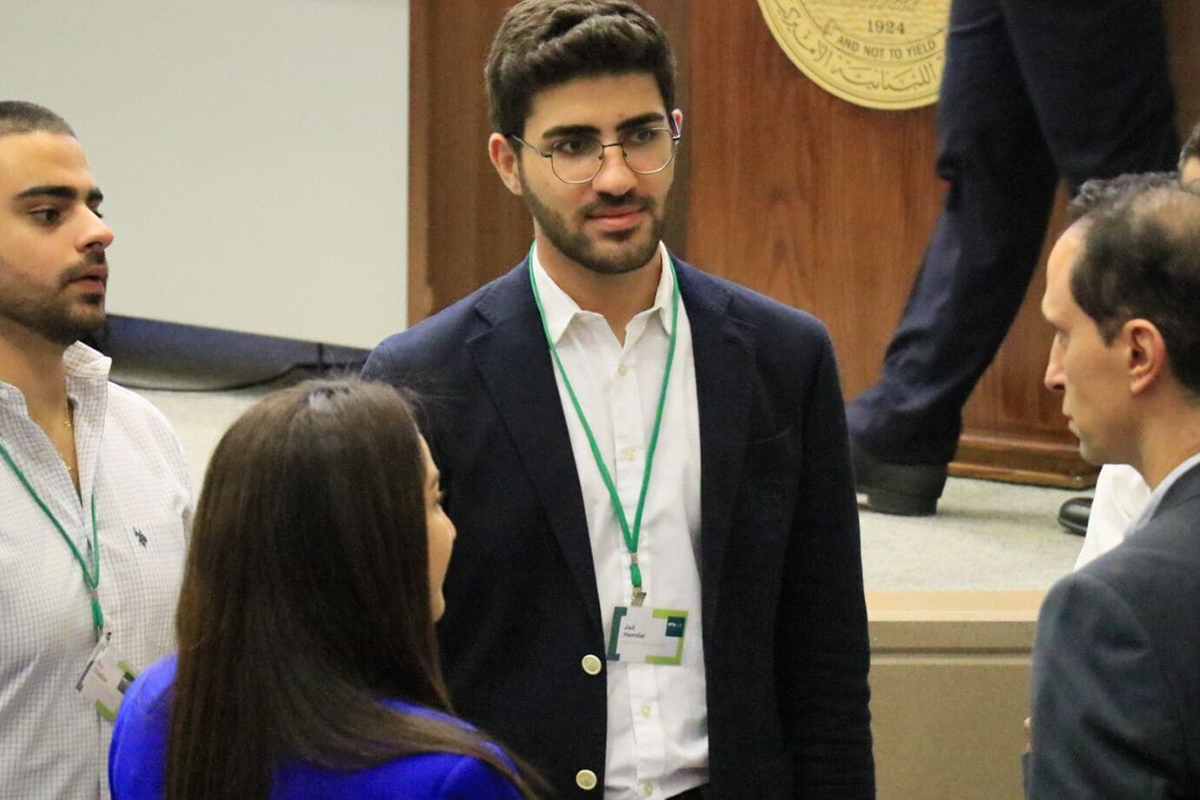 With a looming global recession and the country's ongoing economic crisis, the youth are already grappling with fragile employment prospects. To help alleviate their worries, the Career Development Services (CDS) office at LAU is making strides in offering students networking opportunities and career advice all year long.
In line with the university's mission of holistically enriching the lives of its current students and alumni, the CDS, with the help of the LAU Consulting Community (LCC), conducted a week-long workshop from September 22 to 28 to expose students to the highly versatile field of consultancy.
The LCC, formerly known as the Consulting Club, has recently been affiliated with the CDS following their widespread efforts to advance students' access to workshops, reach out to industry leaders and promote events across social media platforms.
"This change is aimed at enhancing students' access to consulting professionals, guest speakers, and networking opportunities, all of which are crucial for students interested in pursuing careers in consulting," said Lead Director of Student Services at LAU's Byblos campus Zeina Trad.
"The affiliation with Career Development Services brings an aspect of professionalism and trustworthiness to the consulting community," she added.
Guest consultancy firms gave recruitment presentations to students and alumni, highlighting the profession's far-reaching impact on career development and social change.
Leading firms such as Nurve Partners, Management Solutions Experts, Boston Consulting Group (BCG) Middle East, Kearney and Efficio Consulting were among the participating companies that continue to take an interest in LAU students.
Prior to the event, the LCC conducted four workshops – two on each campus – to introduce students to consultancy.
"Management consulting is more important now than ever to support today's organizations in planning for and thriving in an environment of increasing complexity," said alumnus Issam Kabbani (BE '14), who is a principal at Kearney.
Focusing on functional, intellectual and soft skills, the consultancy profession is an ideal launchpad for students' careers as it offers diverse practical experiences through real-world problem-solving across sectors and enhances their employability and job market readiness.
For Jean Louis Lteyf, a third-year business student, the sessions were a helpful resource for gaining tips on effective interviewing. "The workshop provided valuable insights about effectively communicating my experience, interests, and motivations to interviewers," he said, adding: "I learned to articulate my professional journey compellingly."
The event not only offered a valuable networking opportunity but also helped students connect professionally with each other. "Seeing my colleagues organize this event and talk about the firms they now work for made me proud to be an LAUer!" said Sari Daoud, third-year business student.
Economics graduate Perla Haddad was impressed with the new knowledge she gained from the sessions. "I was pleasantly surprised by how openly the consultants discussed and resolved challenges that women face in the workplace," she said.
Learning about local firms was a highlight for third-year industrial engineering major Vincent Charbel Eldouaihy, who expressed his pride in a Lebanese consulting firm that managed to establish itself on a regional level.
Charbel Nassar, a civil engineer graduate (BE' 21), attended consulting week to learn more about consulting firms in the MENA region, connect with industry professionals and explore opportunities for future involvement in these companies.
"The LAU consulting week," he said, "was remarkably organized, and I particularly enjoyed the chance to return to campus as an alumnus, which made the event even more delightful."
In order to ensure that students stay ahead in their career pursuits, the LCC and CDS will reach out to those who attended and encourage their greater engagement in the consulting industry. This will involve additional activities, including CV writing and case study solving.