LAU Athletes Triumph at International Tournament
Sailors and Captains bring back prizes from the first overseas competition since the pandemic.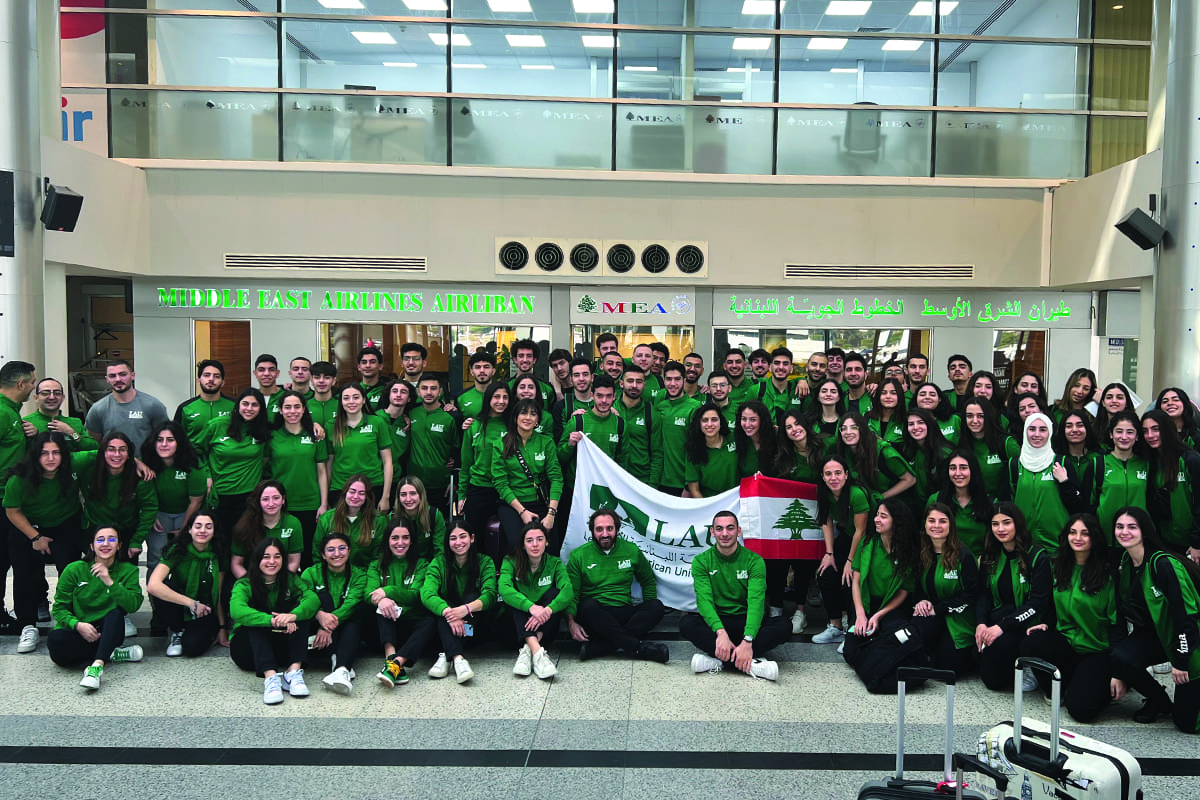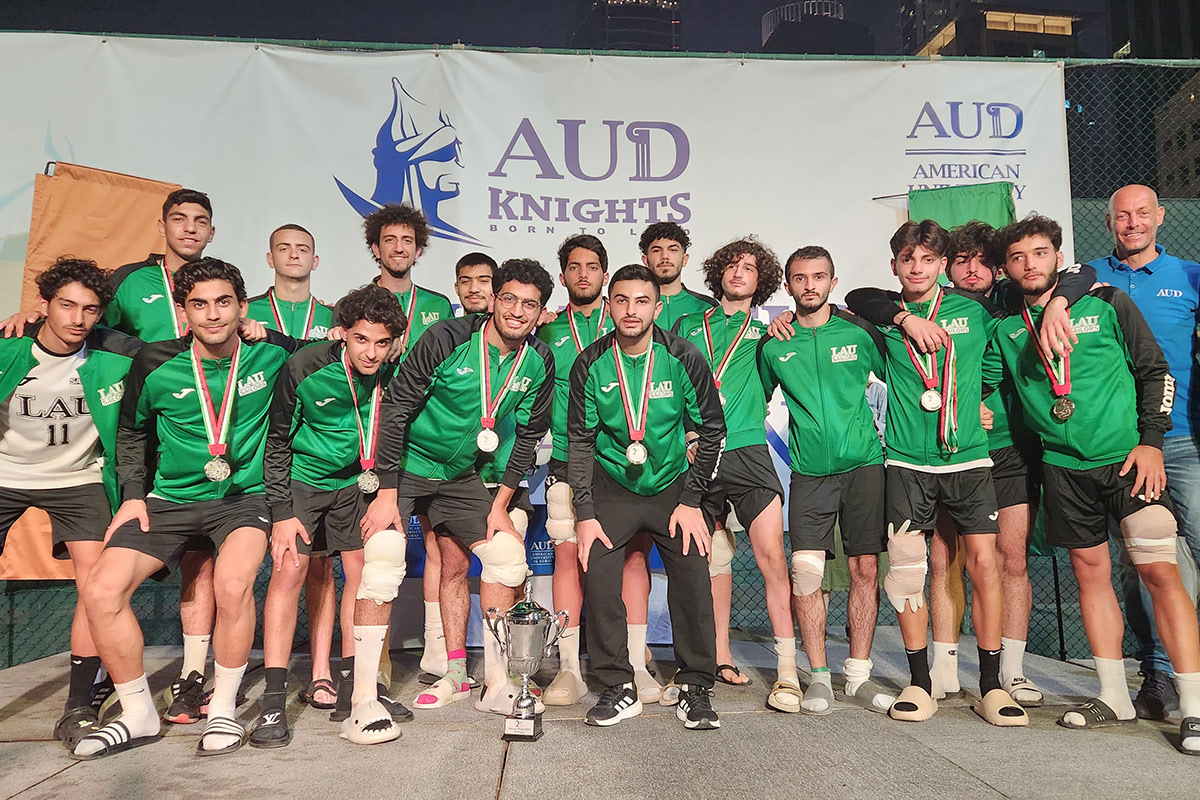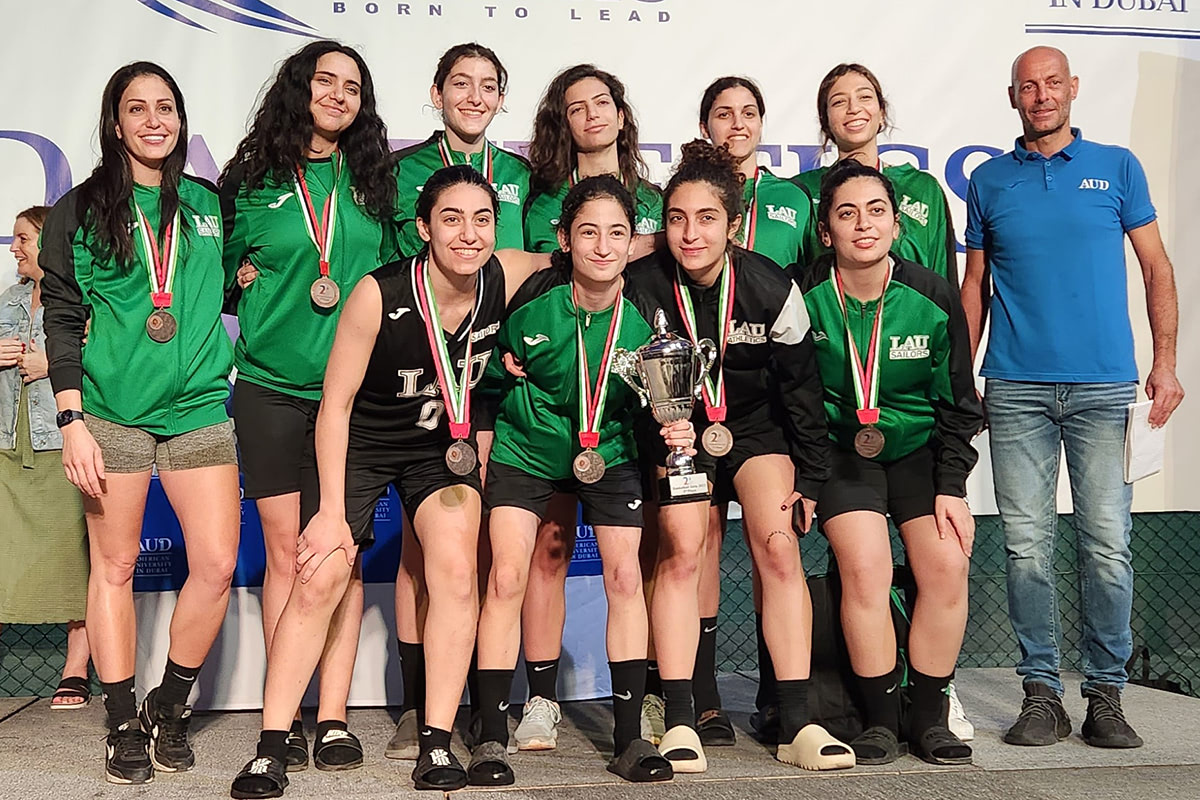 Through their diligent efforts and unwavering commitment, LAU varsity athletes were able to reap the rewards at the American University in Dubai (AUD) Second International Universities Tournament, which took place from March 2 to 6, on the AUD campus.
The tournament marked the resumption of international athletic trips for LAU Sailors and Captains, after a suspension due to health restrictions and the ongoing economic crisis. Their return to championship courts was made more special as they took to the podium as follows:
First Place:
Women's Basketball – Byblos
Women's Football - Byblos
Second Place:
Men's Basketball – Byblos
Women's Volleyball – Byblos
Men's Football – Beirut
Third Place:
Men's Basketball – Beirut
Women's Basketball – Beirut
"Friendships that will never be forgotten and forever be cherished were made on this trip," said Senior Director of Athletics on the Beirut campus Sami Garabedian, who noted how the tournament strengthened the student-athletes' connection and pride in belonging to LAU.
Director of Athletics on the Byblos campus Joe Moujaes underscored the importance of "these tournaments in exposing our athletes to different cultures and getting a firsthand experience of a regional competition."
The directors expressed their gratitude to President Michel E. Mawad and Vice President for Student Development and Enrollment Management Elise Salem, with whom the Athletics Department, said Garabedian, "shares a vision for a brighter future for this post-pandemic cohort."
In fact, the university has welcomed the LAU Athletics Endowed Scholarship Fund, which was set up by former LAU athletes to help support current and future students, based on their belief that sports play an important role in developing team spirit, commitment and leadership values, among other essential skills.