LAU Still Top Nationwide in Business/Economics and Social Sciences
The 2024 Times Higher Education World University Rankings by Subject confirm the university's leading position in both subjects.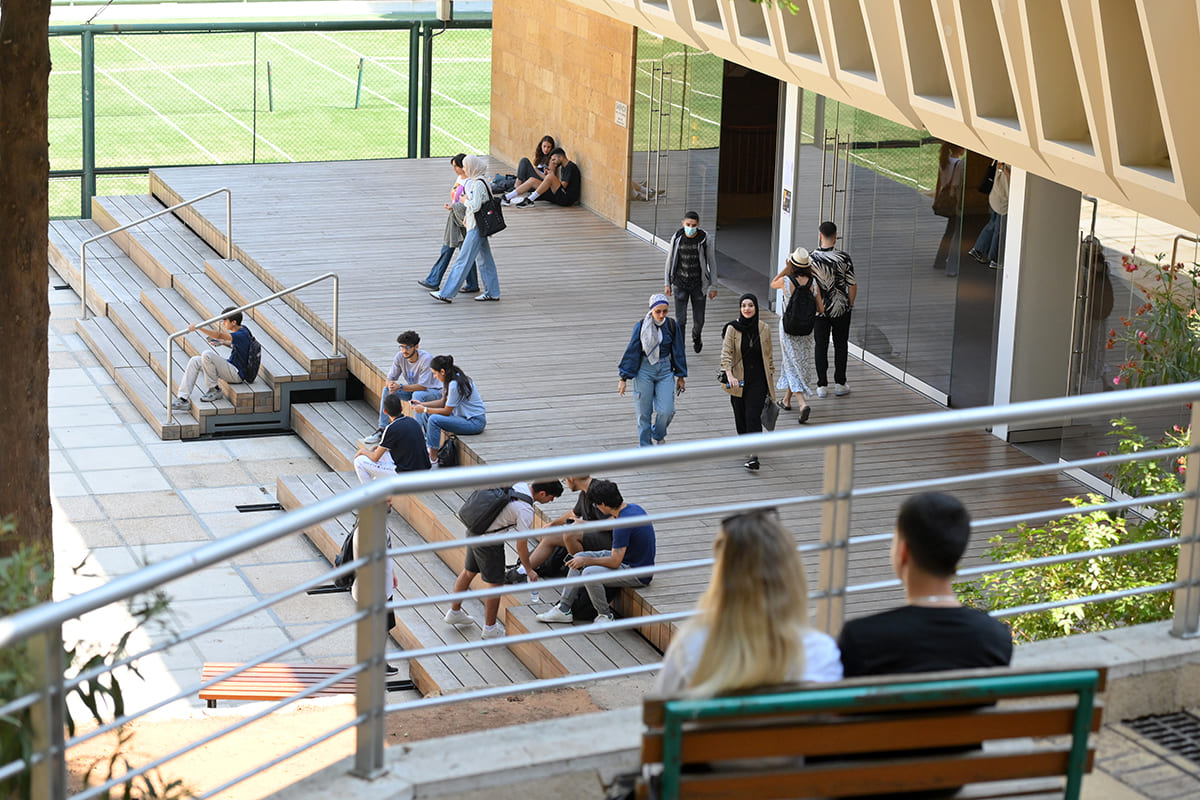 LAU maintained its top position in Lebanon in two subjects on the 2024 Times Higher Education (THE) World University Rankings by Subject: Business and Economics and Social Sciences.
Regionally, the university has reached the top tier in the Arab World in Social Sciences — up from fifth place in 2023 — and ranked seventh in Business and Economics.
Across the two subjects, the results were driven by high scores on three indicators, namely Research Quality – which measures the strength, influence and excellence of research – Industry Income (income and patents) and International Outlook (staff, students and research).
In Business and Economics, the university took the lead nationally in teaching, which reflects the high standards it sets for a learning environment where students and faculty thrive on the personal and professional levels.
LAU also achieved its first-ever ranking in both Engineering and Technology and Physical Sciences, securing second place in Lebanon, while ranking third in Clinical and Health.
LAU has demonstrated remarkable research quality, particularly in Business and Economics, where it achieved an impressive 93 percent for research, placing it among the top 7 percentile of institutions globally.
Dean of the Adnan Kassar School of Business (AKSOB) Wassim Shahin said: "For the fourth consecutive year, the extraordinary efforts of the AKSOB team, despite all that the country is going through, led to the number one ranking in THE in Business and Economics in Lebanon and seventh in the Arab world."
"Only two business schools in Lebanon made it in the ranking and AKSOB was ahead of the competition by two categories. I would like to thank and congratulate all AKSOB full-time and part-time faculty, staff and students on another milestone," he added.
Furthermore, LAU has excelled with research quality scores of 81.6 percent in Social Sciences, 78.2 percent in Engineering, and 72.4 percent in Physical Sciences, all of which also represent the highest scores at the national level.
Commenting on the university's achievement, Interim Dean of the School of Arts and Sciences Haidar Harmanani said that it highlighted its dedication to upholding academic excellence in a wide range of fields, such as mathematics, chemistry, communication, media studies, and political sciences.
"The strong performance of these programs not only mirrors their commitment to delivering high-quality education but also underscores their significant contributions to advancing knowledge and fostering innovation," he added.
"These exceptional scores stand as a testament to LAU's unwavering commitment to the pursuit of research excellence and the significant impact it aims to achieve through its scholarly contributions," said Dean of Graduate Studies and Research Samer Saab. "They reflect not only the dedication of our researchers but also the institution's mission to drive forward quality and innovation in research endeavors."
"Our steadfast dedication to research and innovation is clearly enhancing the reputation of our institution and its standing in Lebanon and the region," noted Provost George E. Nasr. "LAU's performance in this ranking attests both to the quality of our faculty and our programs, and the university's determination to elevate the standards of higher learning in the country."
"These outstanding results have been achieved in the most adverse circumstances in the country and the region, as we continue to reckon with one of the worst socio-economic crises that Lebanon has seen," said LAU President Michel E. Mawad. He commended the efforts of the entire LAU community for consistently and unequivocally positioning LAU as a "powerhouse of academic excellence in Lebanon and the region."