Mastering the Fine Art of Event Management
Students of the Hospitality and Tourism Management program apply their skills, know-how, and business acumen in organizing a large-scale event on the Beirut campus.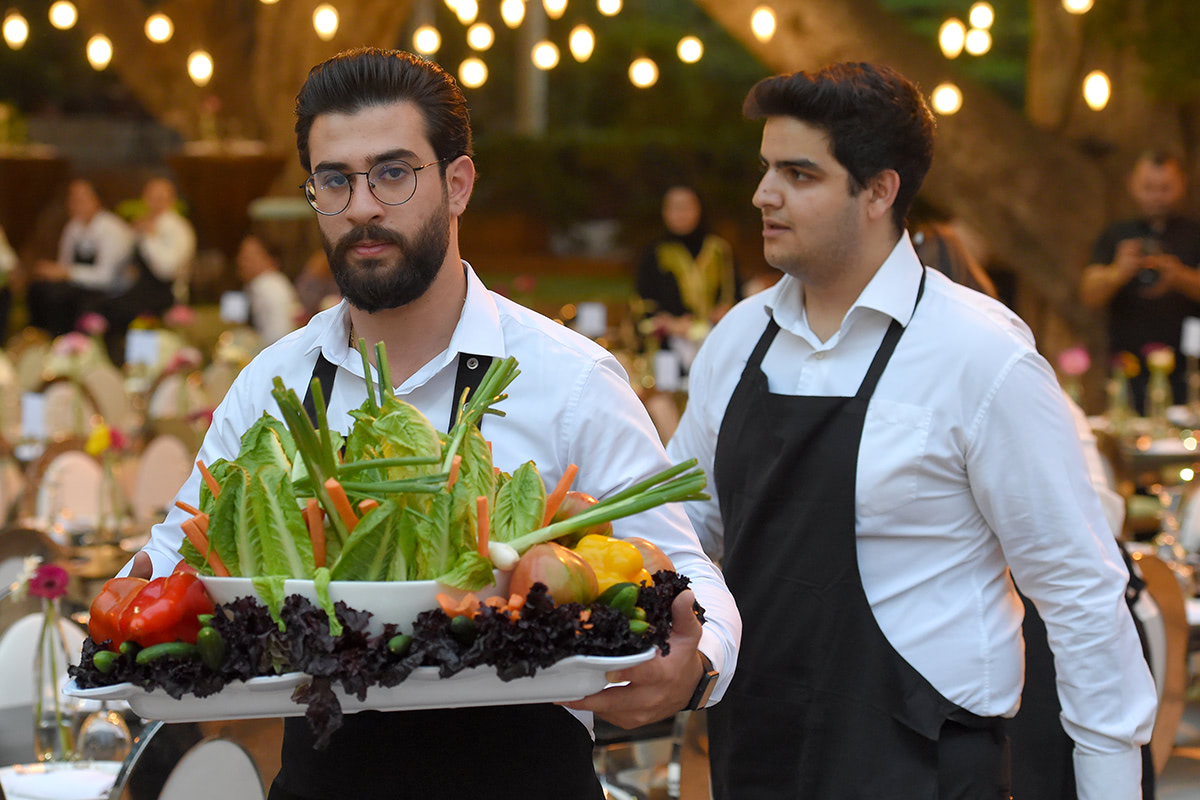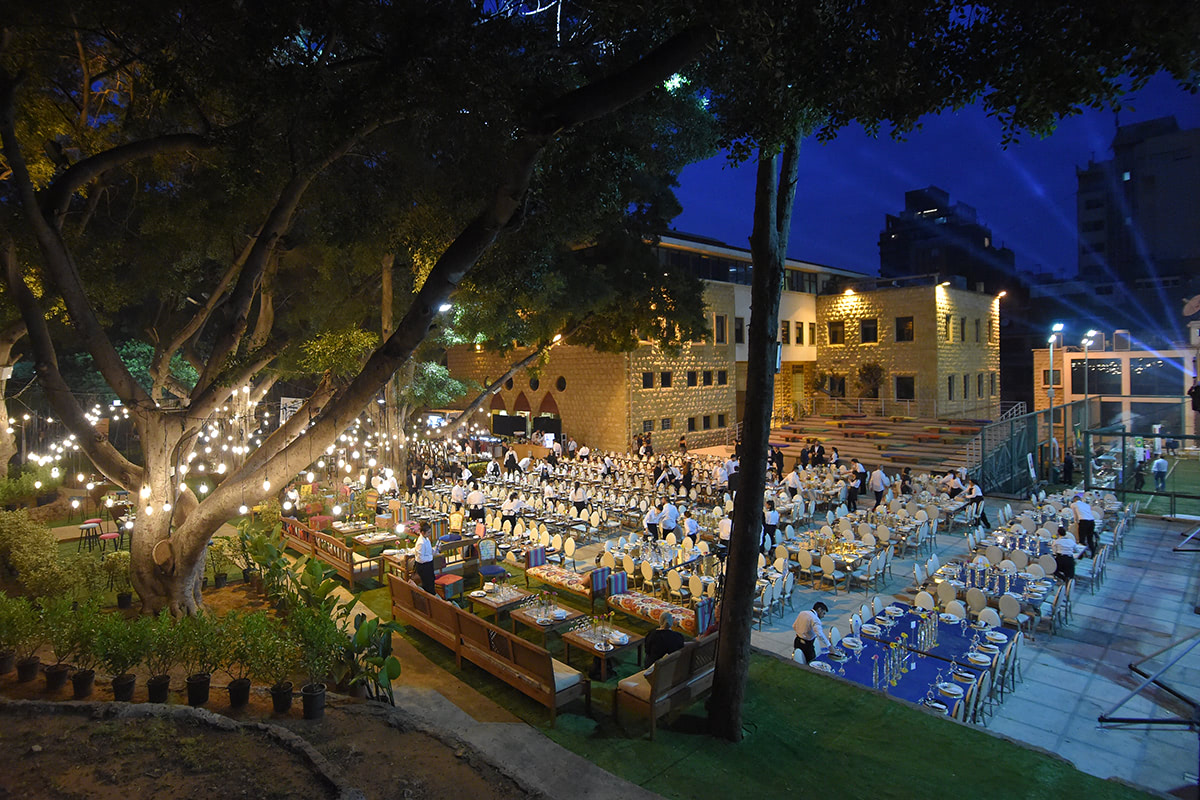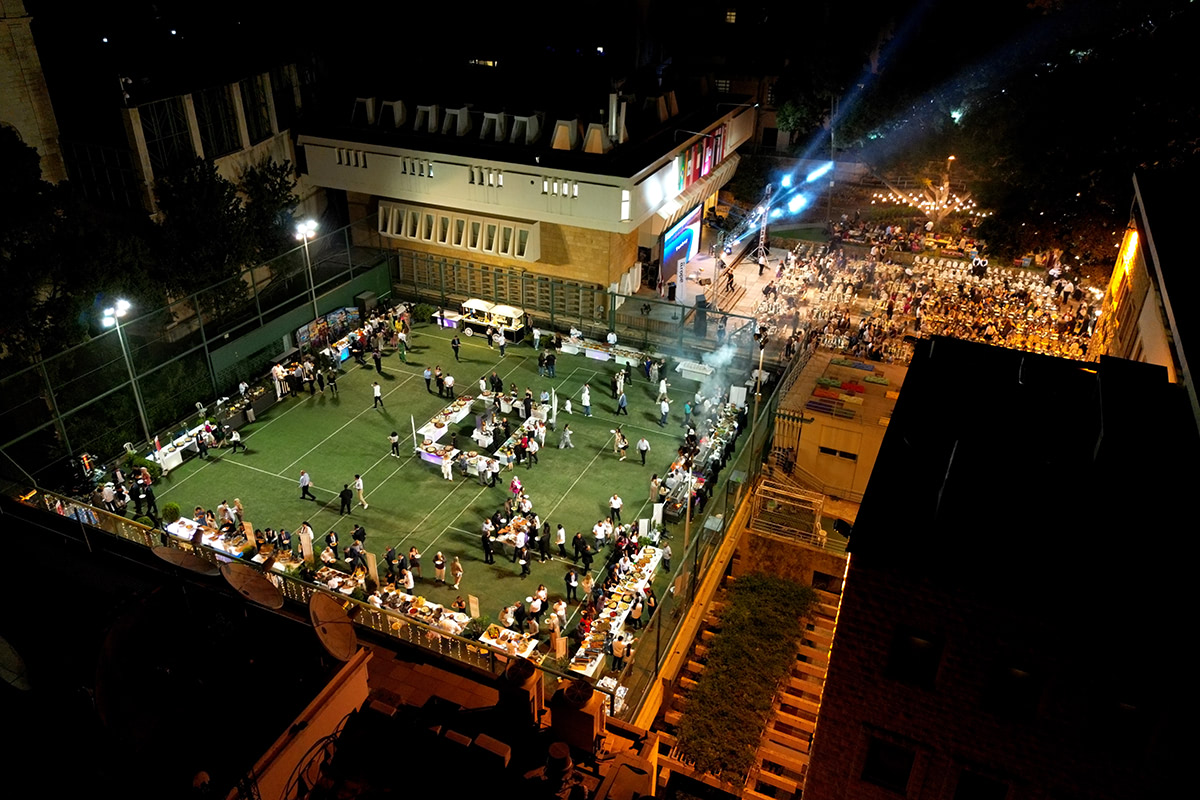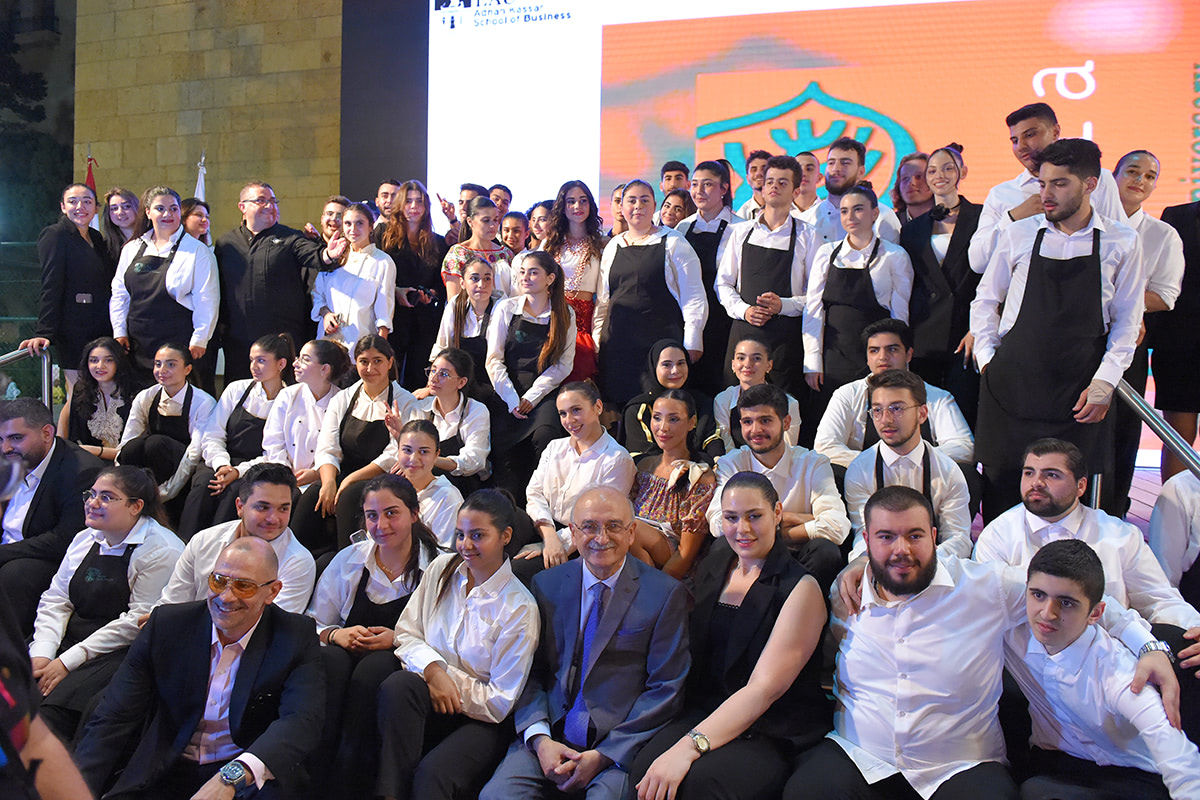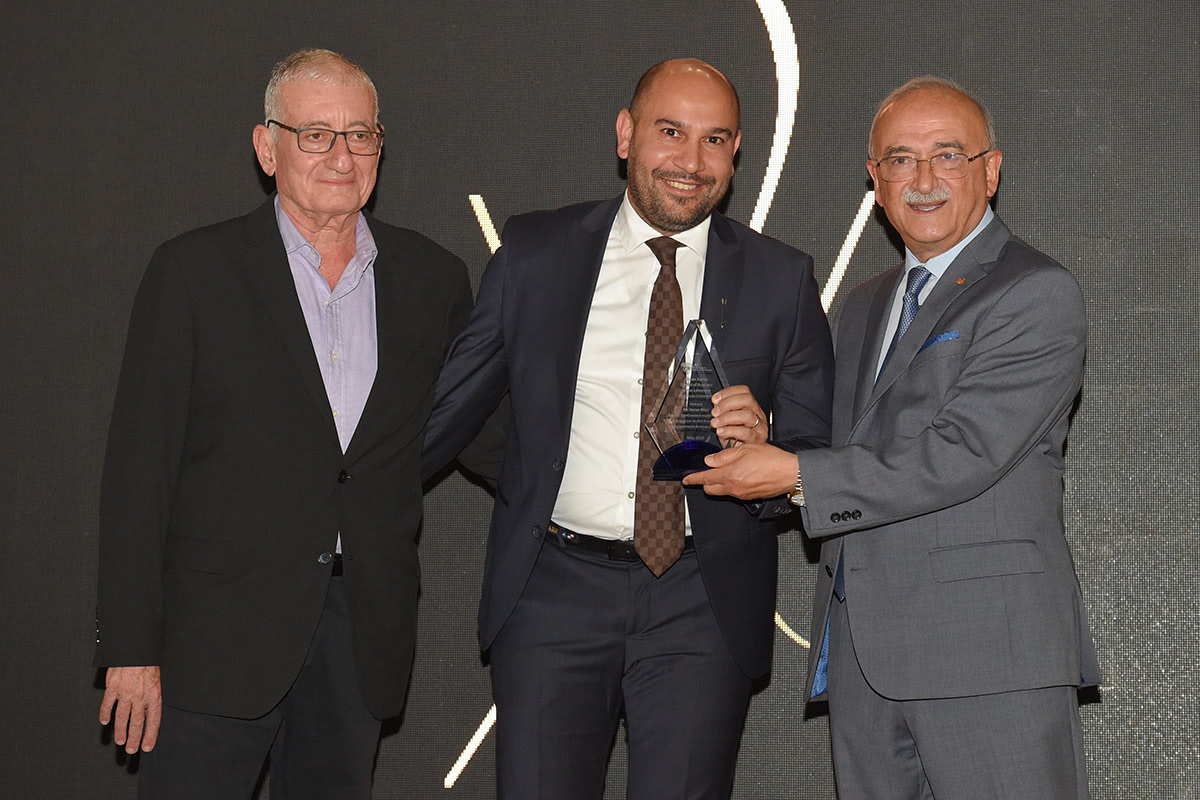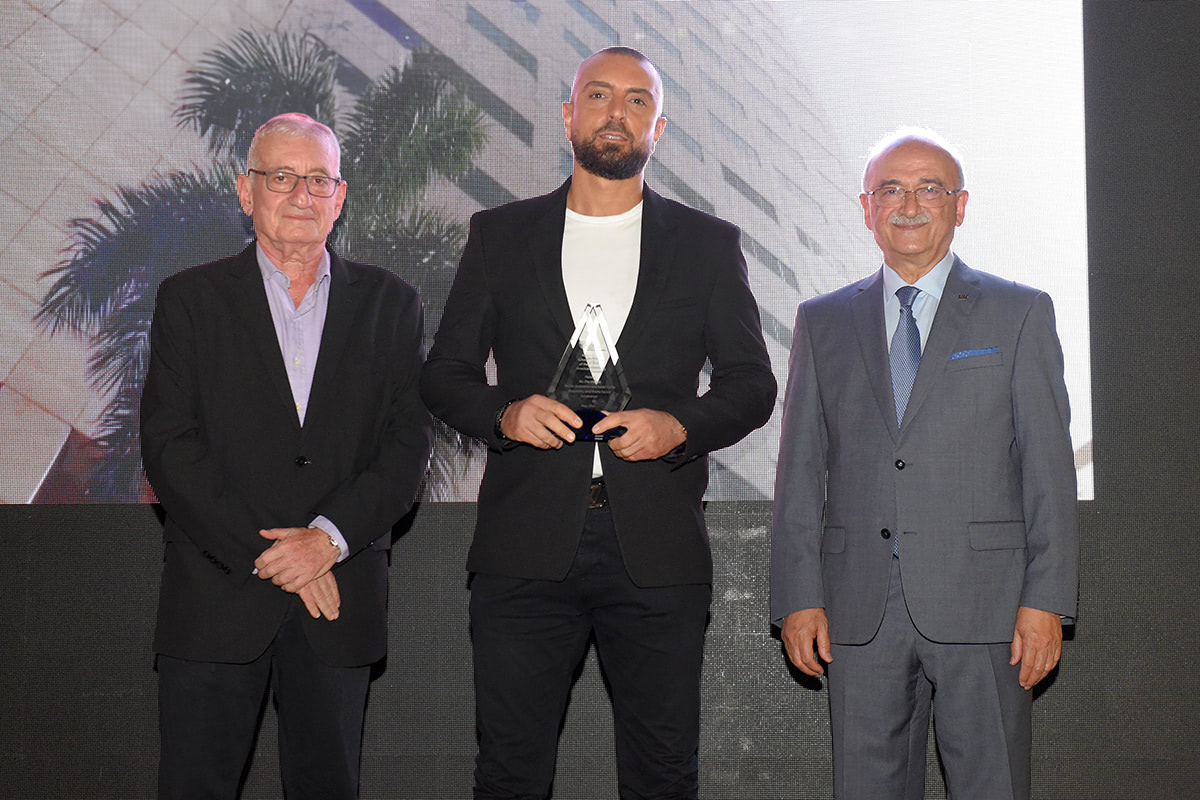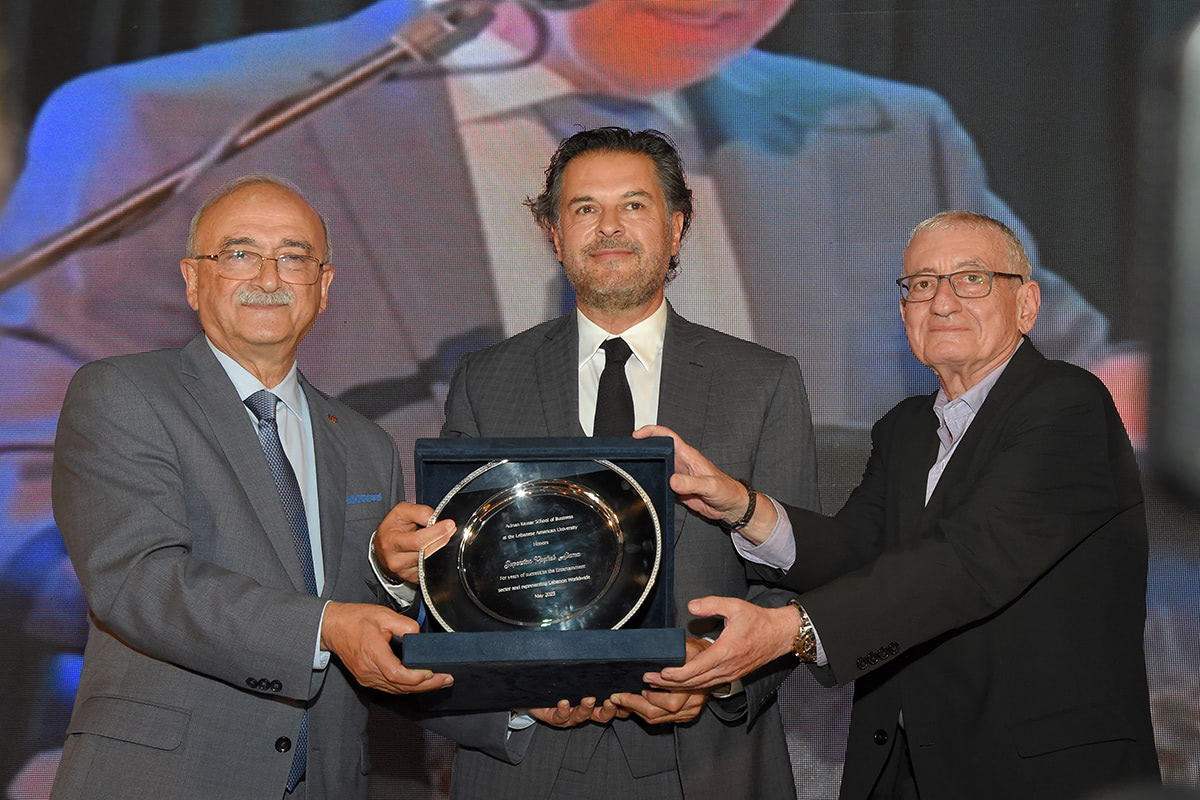 Impeccably turned-out students of the Hospitality and Tourism Management program weaved through rows of exquisitely styled tables and food stands, adding the finishing touches before the arrival of their 600-plus guests.
They had been hard at work since fall 2023 preparing for the third annual Hospitality Dinner, The World, a local and international fare of culinary delights from Europe and the MENA region.
Under the guidance of Practice Instructor Bassem Slim, and with the support of the LAU hospitality and facilities departments, the students organized the event from start to finish, including finding and liaising with product sponsors from the Food and Beverage industry, small to large catering businesses, large corporations, and the entertainment sector.
"Hosting such a large-scale event reinforces the solid foundation our students receive from the only ACPHA-accredited hospitality program in Lebanon by giving them the exceptional opportunity to showcase their skills and work with professionals," said Dean of the Adnan Kassar School of Business Wassim Shahin.
Collaboration between academia and industry not only enhances the students' prospects but is also intended to help uplift an industry upon which the country depends.
"The Hospitality and Tourism Management program serves as a major bridge between LAU and the Lebanese hospitality industry," remarked LAU President Michel E. Mawad in his welcoming speech at the event. "This bridge is vital to both parties that have a common interest in advancing this key sector to spearhead Lebanon's recovery plans and dreams."
This spirit of partnership, he added, was evident with the participation of many sponsors to whom the university was most grateful.
In addition to the sponsors, the function was attended by embassy delegates, LAU VPs, AVPs, deans, alumni, faculty and staff. Dr. Mawad and Dr. Shahin presented the Managing Partner of ViceVersa Entertainment and StepsWe Entertainment, alumnus Tamer Bitar (BS '06), with a token of appreciation for his continuous support and participation in the hospitality department's annual event.
Talk show producer and radio host Elie Merhej (BS' 12) was also honored for his dedication and belief in Lebanon's hospitality and media sector.
A special appearance by renowned singer Ragheb Alama caused quite a stir among his fans, whom he delighted with a couple of songs. He was also presented with a token of recognition on behalf of LAU and the Adnan Kassar School of Business.
"In organizing this event," said Dr. Mawad, "our students are making a statement of faith in Lebanon, a commitment to its recovery, confidence in the best skills they have acquired, and a willingness to be part of the hospitality industry that has always extended a helping hand to them."