New Faculty at LAU Attest to the University's Growing Culture of Research Excellence
Three new eminent researchers share their vision for advancing the university's academic footprint.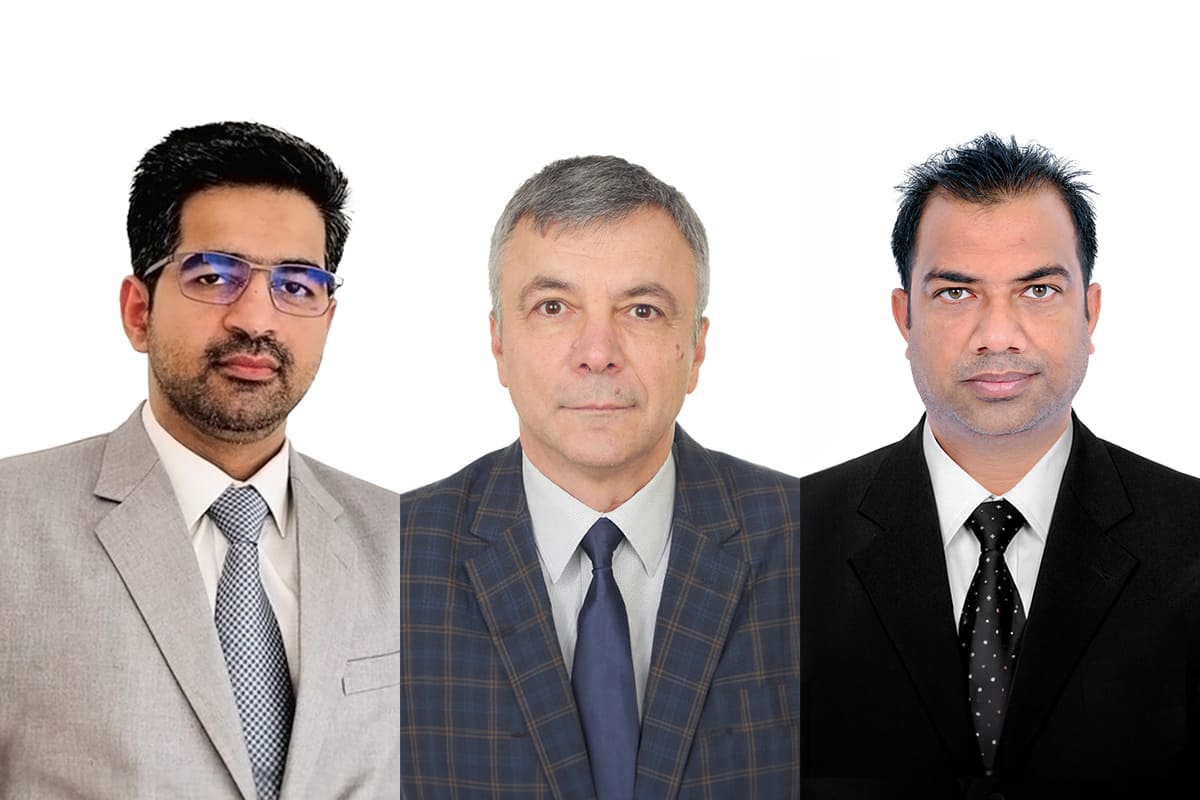 In line with the university's Strategic Plan to expand its scholarly footprint and visibility, LAU has sought out and recruited a number of internationally renowned researchers to complement its high-caliber faculty.
Underscoring the value of this strategy, Dean of Graduate Studies and Research Samer Saab said that this "not only expends our institution's academic diversity and research capacity, but it is also about cultivating an outward-looking and globally connected academic community that actively promotes cross-cultural collaboration."
Of these new faculty members who have contributed vastly to their respective fields of study, three have weighed in on their academic plans to expand the culture of research at LAU.
Professor Dumitru Baleanu, a mathematician known for having pioneered the fractional variational principles and their applications in control theory, has joined the Computer Science and Mathematics Department at the LAU School of Arts and Sciences this semester.
"Considering the outstanding research environment at LAU," said Dr. Baleanu, "I am committed to advancing my interdisciplinary research by introducing new research dimensions, particularly in the field of fractional dynamics and its applications across science and engineering, discrete mathematics, Lie symmetry, and dynamic systems on time scales."
Dr. Baleanu will be proposing new elective courses on these emerging topics, and establishing an interdisciplinary research team comprising mathematicians, computer scientists, and medical professionals to address open problems in medicine, biology, and applied mathematics.
"The idea of creating a research center focused on complexity is something I find particularly intriguing for the young academic community at LAU," he added. Among Dr. Baleanu's priorities are developing a new LAU international journal and organizing an international, interdisciplinary conference on campus.
Another prominent mathematician, Assistant Professor Zulqurnain Sabir has published more than 200 research papers in the international World of Science Journal. Famous for having solved the singular, functional, fractional, higher order, biological and fluid models, he has also pioneered in extending the Lane-Emden and the Emden-Fowler models up to the seventh order by using artificial neural networks.
Bringing those techniques to solve the stiff, complicated and nonlinear singular models at LAU, Dr. Sabir hopes to guide his students and other researchers in using and effectively applying artificial neural networks.
These tools are not limited to mathematicians, said Dr. Sabir. "The research based on artificial neural networks can also be helpful for students studying computer science and neuroscience," he explained, adding that his academic pursuits will include solutions of the fractional order singular models, the biological nonlinear systems and the design of different neural networks.
At the Adnan Kassar School of Business, Associate Professor of Finance Muhammad Umar, who has more than 130 impact factor papers in science citation-indexed journals to his name, brings his prolific and significant research experience to the school. He has been listed as a highly cited researcher in the top one percent in the world by Web of Science in 2022, and in the top two percent worldwide by Stanford University in 2022 and 2023.
For Dr. Umar, fostering interdisciplinary collaborations and pushing the boundaries of knowledge are essential to advancing the university's scholarly output.
"Through mentorship and supervision, I aim to elevate the quantity and quality of publications, steering academic discourse to new heights," he said, hoping to "significantly contribute to curriculum development, ensuring our programs reflect the cutting-edge financial research and thought."
Dr. Umar's ambitions are firmly in sync with the university's steadfast dedication to a thriving and ever-expanding research culture. "Together," he noted, "we can construct an academic edifice that pushes the frontiers of knowledge and inspires the next generation of thinkers and innovators."
All three faculty members were recently listed among the top two percent scientists worldwide.