Nicotine Dependence Among Lebanese Adolescents in Correlation With Parental Divorce and Other Mediating Factors
A study co-authored by Dr. Sahar Obeïd examines the prevailing association of parental divorce, child abuse and bullying with their mediating results on nicotine dependence.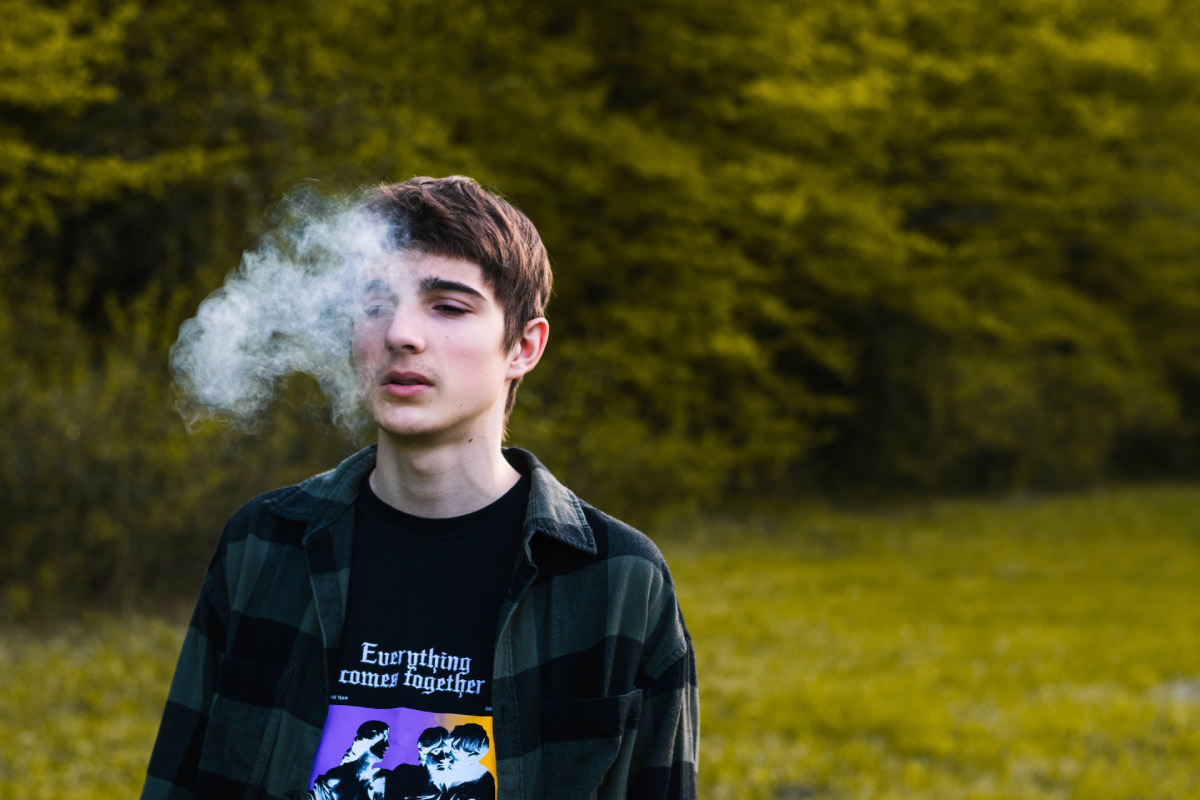 While the relationship between adverse childhood experiences and nicotine addiction has been well documented, a new study co-authored by Assistant Professor of Psychology Dr. Sahar Obeïd delves for the first time into the prevalence of nicotine dependence among Lebanese adolescents and evaluates substance abuse use as a coping mechanism in cases of parental divorce.
The survey-based cross-sectional study "Parental divorce and nicotine addiction in Lebanese adolescents: the mediating role of child abuse and bullying victimization" published in the Archives of Public Health, was conducted two years after the divorce rate in Lebanon registered a 101 percent increase over 11 years. Of the 1,810 enrolled participants in the study, aged 14 to 17 from 16 Lebanese schools, a total of 11.9 percent came from a broken home.
A self-administered questionnaire in Arabic was distributed to students in the classroom to avoid parental influence. Divided into two sections, the questionnaire evaluated sociodemographic characteristics pertaining to the household and the parents' marital status and gauged in the second section waterpipe and nicotine dependence, lifetime exposure to child abuse, as well as bullying victimization during the month preceding the evaluation.
"Compared to those whose parents were living together," the study reveals, "higher cigarette and waterpipe dependence [was] found in adolescents whose parents were divorced and were significantly and positively associated with more child physical, sexual and psychological abuse, child neglect and bullying victimization."
Previous studies have shown a correlation between parental divorce and social, psychological and behavioral disruptions in adolescents, as well as higher rates of nicotine addiction.
However, other factors in Lebanon specifically, such as the cultural and social symbolism of smoking, the low tax rates on tobacco, the lack of control over smoking in public places and the lack of cautionary knowledge on the matter are conducive to the "inescapable [and] detrimental impact on children's behavioral, social and psychological development," the study found.
In an attempt to provide supposed justifications for the phenomenon, the researchers propose several reasonings as to why adolescents in a troubled – likely divorced ­– household might be more inclined toward depending on nicotine. One is the parents' preoccupation with solving their own issues, which compromises their effective role in monitoring their children's behavior and honing their social skills. Another reason relates to neglect, where "adolescents will try to grab their parent's attention and restore the weakened parent-child bond by adopting a new risky behavior."
In the absence of parental guidance and supervision, adolescents will, therefore, fall victim to a glorified ideology of what smoking stands for, especially in a country and a society where it is not only pervasive but also ingrained within the culture in and of itself. "It is perceived as a pleasant social experience and a means of escape, relaxation, mood enhancement and amusement," the study states.
Not all adolescents with divorced parents face the likelihood of nicotine dependence though. Most often than not, the interplay between maltreatment, bullying and abuse can exacerbate the negative impact on adolescents' health and well-being, resulting in increased rates of psychiatric disorders, nicotine dependence, low self-esteem and other health-damaging behaviors among these vulnerable individuals. "In such circumstances," the study finds, "adolescents will try to earn their peers' respect and boost their self-confidence by resorting to smoking."
In light of that, it is recommended that public health campaigns be implemented to support children during and after the divorce period and that selective intervention programs be adopted at schools and public health centers to decrease the likelihood of nicotine addiction.
Moreover, home-based interventions, such as support from wider families, participation in mediation sessions and encouraging parent-child conversations can also help with a faster adaptation to change, not to mention strategic nationwide awareness campaigns, which are needed to reduce the stigma of divorce and minimize its social burden.
"Further studies should focus on improving these programs not only to boost adolescents' confidence and morale but also to build a better society in the long run," concluded Dr. Obeïd.
To browse more scholarly output by the LAU community, visit our open-access digital archive, the Lebanese American University Repository (LAUR).