Online MS in International Construction Management Launched at LAU
The degree fills a market need for project managers working at multinational construction companies and helps them transcend globalization challenges.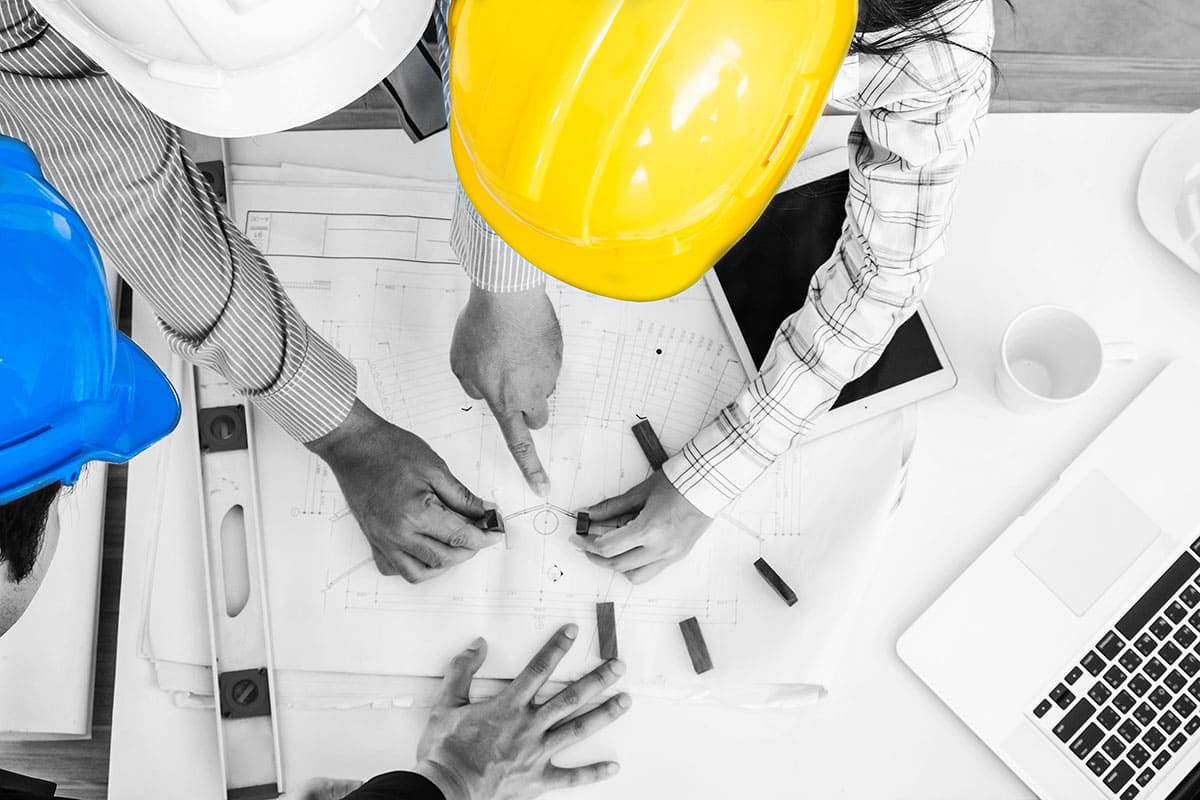 Throughout the past decade, radical changes have hit the construction industry, from the use of Virtual Reality (VR) and Artificial Intelligence (AI) to computer vision, robotics and 5G technology.
Furthermore, as the signed World Trade Organization Agreement and Washington Accord allowed construction industry professionals to practice outside their country of citizenship, project managers were met with new operational challenges.
At LAU, the School of Engineering (SOE) identified a market need for these industry professionals, particularly those pursuing a career in project management, to grasp the nuances posed by a growing international construction market.
The Online Master's in International Construction Management is focused on construction management best practices across diverse cultures and countries, as well as fundamentally varying supply chains, currencies, and laws.
While other construction management programs cover international construction issues through one or two courses, the degree at LAU provides extensive, practical knowledge on the different types of contracts, labor unions, crew safety and legal issues across borders, among others.
"LAU is uniquely positioned geographically and culturally to offer a comprehensive program that focuses on the ever-expanding global construction market," said Associate Professor of Civil Engineering and SOE Associate Dean Caesar Abi Shdid, as the university is anchored in Lebanon, but is establishing a meaningful presence beyond the country's borders with its online degree programs.
"As various key players in the industry have grown to hold interconnected functions," explained Dr. Abi Shdid, "such complexity affects the modelling, evaluation and control of projects and key performance objectives of time, cost, quality and safety."
This, he continued, coupled with how construction firms are seeking to expand into international markets, has meant that project managers have to deal with "unfamiliar local rules and laws, political instability, economic and monetary uncertainty, supply chain interruptions and previously unknown cultural aspects that can all affect productivity, efficiency, safety, communication and the construction outcome," he noted.
The new program consists of courses in four main areas: pre-construction project planning, project administration, on-site project operations, as well as other miscellaneous aspects of project management. Its faculty have previous and current working experience in the US, France, Lebanon and the Arab Gulf.
Students currently enrolled in the program, which launched in mid-January 2023, are working professionals with two to 15 years of industry experience in the construction field and hail from different academic backgrounds such as electrical, mechanical and civil engineering, as well as architecture and interior design.
More information on the MS in International Construction Management.