Research Highlight: Reinforcing Old Beirut Buildings Against Seismic Threats
School of Engineering faculty and graduate students test and confirm promising results that can considerably reduce the threat to residents' lives.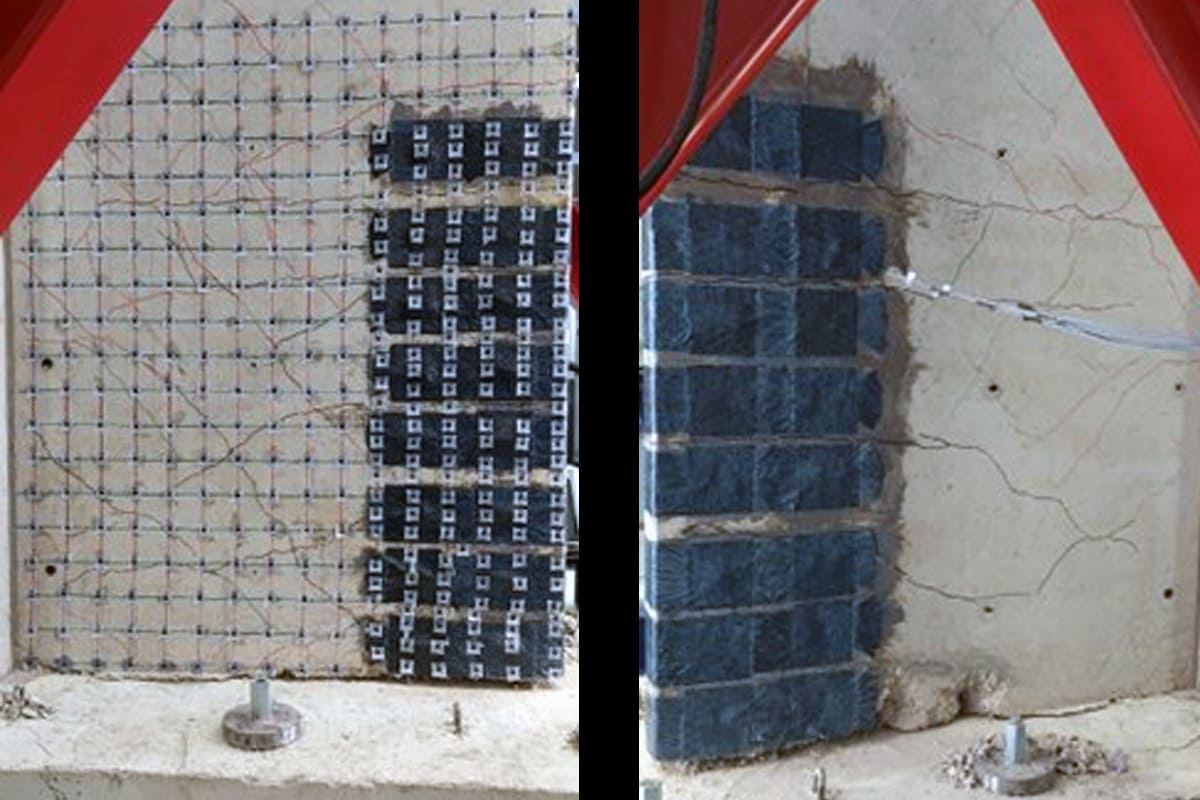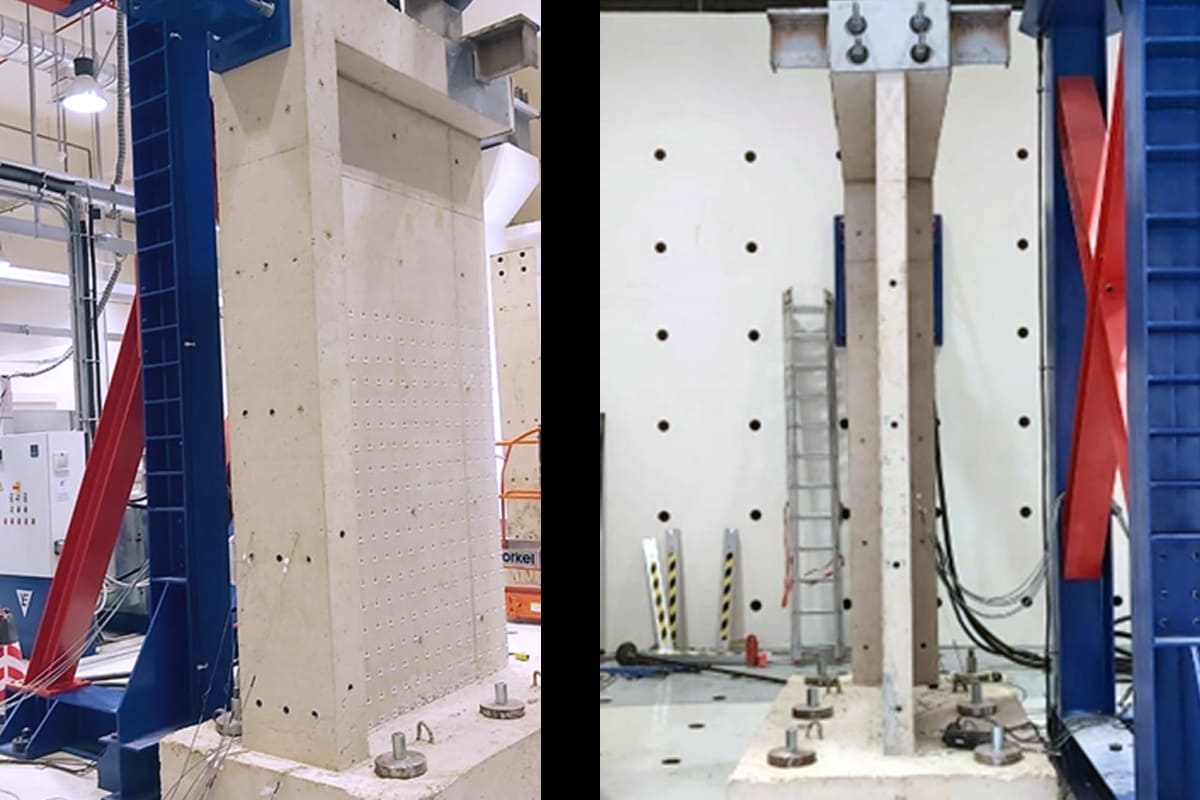 Over the past year at LAU, a team of researchers has been simulating and testing the retrofitting of slender shear walls, similar to those used in Beirut's buildings of the 1960s, 70s and 80s, that can buckle and collapse when subjected to an earthquake.
Their objective, considering that Lebanon falls over the Yammouneh, Serghaya and Mount Lebanon faults, was to reinforce these slender shear walls effectively but in a structurally non-intrusive way and with minimal disruptions to the buildings' occupants.
The research team, led by Associate Dean and Associate Professor of Civil Engineering Caesar Abi Shdid and Professor in the Department of Civil, Architectural and Environmental Engineering at the University of Texas at San Antonio (UTSA) Wassim Ghannoum, includes graduate students from both LAU and UTSA, as part of a collaborative project. They experimented with large-scale shear walls at LAU's Structures Lab.
As bolstering existing structures against seismic activity poses considerable economic, social and logistical challenges, the team sought out an option that does not involve evicting residents from buildings under threat.
They fortified slender shear walls with carbon fiber-reinforced polymer laminates (CFRP) through a non-destructive retrofitting process in order to prevent or delay their collapse and considerably reduce the threat to residents' lives in the case of an earthquake. The process is fast and non-invasive to the structure. With properly trained crews, an average size building can be fully retrofitted in a matter of two to three days.
"It is a matter of time before a big earthquake like the one that struck southeastern Turkey hits Lebanon," said Dr. Abi Shdid. "With a wide-scale implementation of the proposed CFRP retrofitting program, the devastating effects of such an earthquake on Beirut's old buildings can be mitigated," he explained.
The experiments delivered promising results: The CFRP-enforced walls, which are four meters in height and three meters in length, did not buckle under the effect of lab-simulated seismic loads. This goes to prove that this method is effective and efficient in correcting structural deficiencies and in bringing existing old buildings in Beirut up to modern structural standards.
Dr. Abi Shdid hoped to be able to implement this project in due time. "This research is a testament to LAU faculty and students' ability to deliver quality applied research that improves the human condition while advancing knowledge, design codes and standards," he concluded.
To browse more scholarly output by the LAU community, visit our open-access digital archive, the Lebanese American University Repository (LAUR).