Research Highlight: Swayed by a Bot
Seminal work coauthored by Dr. Zahy Ramadan on computer-generated social media influencers both answers and poses questions on the future of influencer marketing.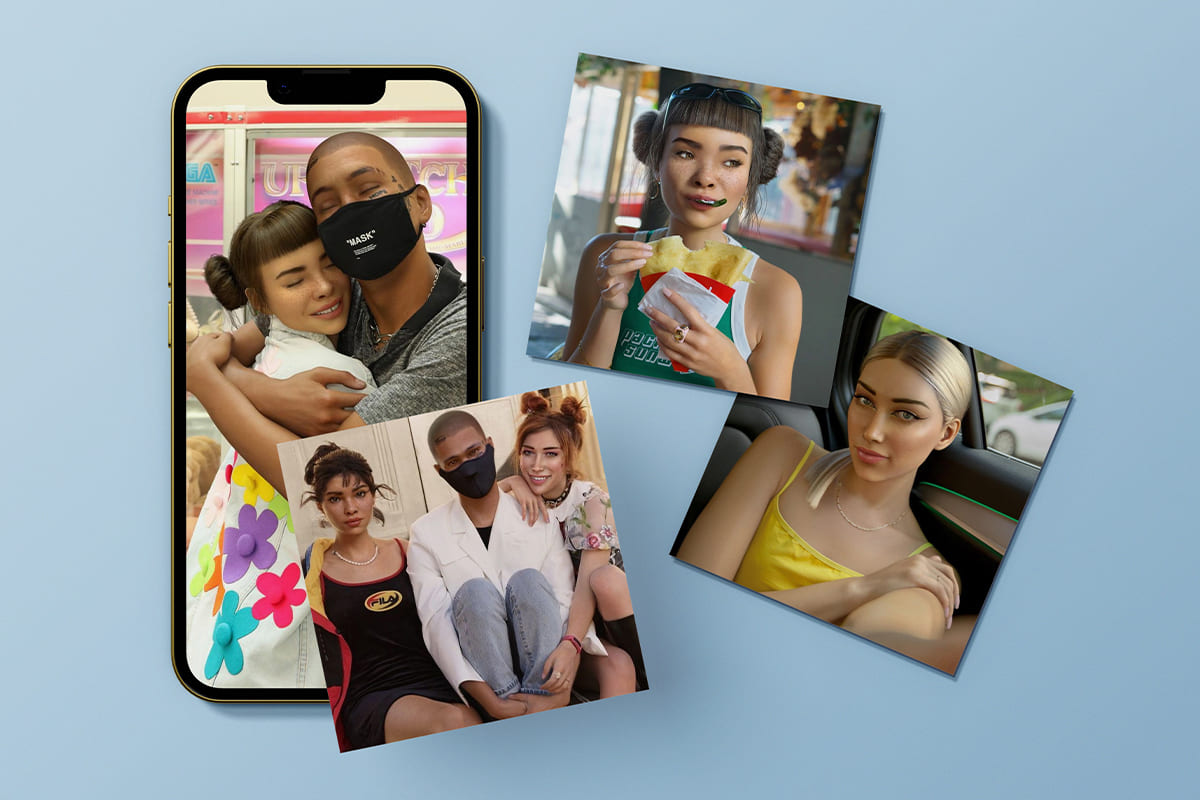 Long gone are the days of traditional marketing when a consumer sees an ad and makes a purchase. This linear process has been replaced by an array of advertising tools that blur the line between perception and reality.
Most prominent among those is influencer marketing: a strategy whereby brands partner with people whose social media "fame" allows them to create engagement, drive conversation, and sell products and services to an intended target audience.
Among Instagram's one billion monthly active users, where this strategy thrives, a new genre of celebrities has yet to be reckoned with – the computer-generated influencers (CGIs). Their popularity has been the subject of a research paper coauthored by Associate Professor and Associate Chair of Marketing and Management Zahy Ramadan at the LAU Adnan Kassar School of Business (AKSOB).
"Computer-generated influencers: the rise of digital personalities" was published in the Marketing Intelligence and Planning journal last year, and featured in Forbes Middle East. The study continues to have traction as Dr. Ramadan was recently interviewed on this topic for an article in Communications of the ACM ­– a journal of the Association for Computing Machinery (ACM).
Together with Assistant Professor of Marketing at the American University of Sharjah Mona Mrad and PhD Student at Loughborough University Lina Nasr, Dr. Ramadan found that "virtual influencers have a blend of components under their overall perceived identity that drives the relational aspect with followers."
Dr. Ramadan explained how these influencers seem to be deeply anthropomorphized – perceived as human or seem to have human traits – in the minds of consumers, which leads to followers becoming strongly attached to them.
CGIs are also trying "to become integrated into the real world through collaborating and sharing photos while hanging out with real-life celebrities," according to one of the study's findings. With millions of followers, the virtual influencers seem to be "driving the realistic environment of CGIs as part of a well-studied storyline [by their creators]."
In marketing terms, brands are advised to focus on "the para-social relationship phenomenon," defined in the study as the illusion of a personal relationship with a media persona, "when managing CGIs in order to drive higher trust and credibility," noted Dr. Ramadan. Marketers can also use a hybrid strategy, by combining human and virtual influencers to reach wider age groups and geographical areas, he added.
The paper offers pioneering research in the largely understudied field of CGI marketing, particularly the relationship between followers and CGIs. "It is the first to set and propose an identity system for virtual influencers," said Dr. Ramadan, adding that no studies to date have emphasized the exploration of virtual influencers' identity perception and the ensuing relational outcomes, such as the impact on consumers' wellbeing and self-esteem.
Looking to the future, Dr. Ramadan is working with scholars worldwide to expand this area of research and advance a scholarly and managerial understanding of CGI-related marketing strategies.
To browse more scholarly output by the LAU community, visit our open-access digital archive, the Lebanese American University Repository (LAUR).