Young LAU Physicians Report on Their US Residencies
Graduates of the Gilbert and Rose-Marie Chagoury School of Medicine share their experiences from highly sought-after residencies in the US.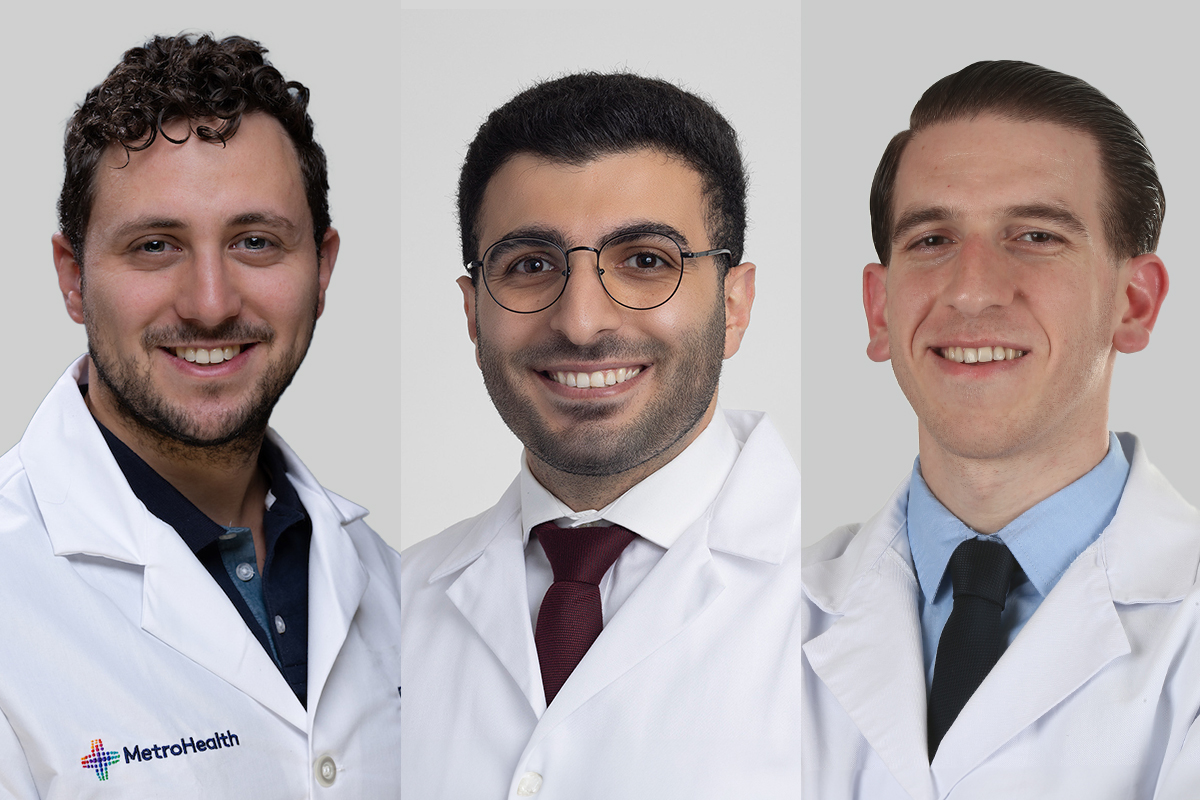 While getting accepted into medical school is no easy feat, securing a residency – the training program that equips medical graduates with the necessary hands-on experience in their specialty of choice – can be an arduous experience that becomes more competitive for those who have their hearts set on residencies abroad.
Last spring, 91.3 percent of LAU's Gilbert and Rose-Marie Chagoury School of Medicine applicants matched for residencies at leading American institutions. For context, the 2023 Main Residency Match Data listed match rates for US citizen and non-US citizen IMGs (international medical graduates) at 67.6 percent and 59.4 percent, respectively, which renders the LAU residency placement rate "a tremendous accomplishment and a remarkable achievement," said Dean Sola Aoun Bahous.
"The increasing number of students successfully matching in recent years is a testimony to our institution's commitment to excellence in medical education. It reflects the dedication of our students, the expertise of our faculty, and the bright future of healthcare," she added.
A few months into their residencies, some of the LAU graduates who matched weighed in on their experiences, the factors that helped them earn these opportunities and their future plans in the medical field.
A General Surgery resident at Waterbury Hospital in Connecticut, MA, Dr. Paul Fata credits his "well-rounded and up-to-date medical education at LAU, as well as the two years of surgery training at the LAU Medical Center-Rizk Hospital" for putting him "one step ahead."
He is grateful that his residency program involves hands-on experience that exposes him to both common and complex cases, considering the patient load and diversity, which has allowed him to "explore my potential and grow on a daily basis."
Following his residency, Dr. Fata hopes to pursue a fellowship in minimally invasive and robotic surgery – a field that piqued his interest. He also hopes to return to Lebanon after completing the training to "bring better and more advanced care back to my country."
Sharing a similar sentiment about his residency so far, Dr. Joey Daher, a Family Medicine resident at the MetroHealth System in Cleveland, OH, said that the "high-quality teaching, hands-on clinical practice and exposure gained at LAU enabled me to work comfortably and perform at a high level in residency."
He was drawn to family medicine because it entails developing the skills to deal with a wide set of pathologies and medical complaints, as well as building long-lasting relationships with patients. Being exposed to a wide variety of cases, ethnicities and age groups was one of the many highlights of Dr. Daher's experience. This helped him build a "versatile skillset in the field," he said.
He now has his heart set on a fellowship in sports medicine – an area he has already researched. A paper he co-authored on stress fractures was published in the Ochsner Journal this month.
For Dr. Issam Motairek, an Internal Medicine resident at Cleveland Clinic, OH, working at one of the world's best hospitals has given him the chance to see some complex and rare medical cases, which has broadened his understanding of medicine.
His passion for the field stems from a wish to establish deep and meaningful connections with his patients and their families. "Witnessing firsthand the positive impact that physicians can have is genuinely heartwarming," he said.
Two factors contributed to securing his residency, said Dr. Motairek. First, the solid clinical foundation at the school of medicine that closely aligns with American standards. "LAU graduates can seamlessly fit into the American medical system, which provided me with a springboard to expand my medical knowledge," he said.
Second was LAU's growing positive reputation, which he attributed to its strong alumni network across the US. "This increases the likelihood of US-based residency program directors being familiar with the quality of education at LAU, which opens doors of opportunity for LAU students and alumni," he noted.
Looking beyond the residency, Dr. Motairek has set his sights on pursuing a cardiology fellowship, a progression from internal medicine. Before starting his residency, he had conducted research in cardiology with a focus on social and environmental factors that can impact heart health.
"I am fascinated by cutting-edge cardiovascular imaging modalities, such as cardiac optical coherence tomography, computed tomography and magnetic resonance imaging," he added. "I hope to be able to blend patient care with scientific advancement, and to contribute to medical progress."