Scholarship Established in Memory of LAU Alumna Lamia Sabbah Ali-Ahmed
Children of LAU alumna honor their mother in a big way by establishing a full scholarship in her memory.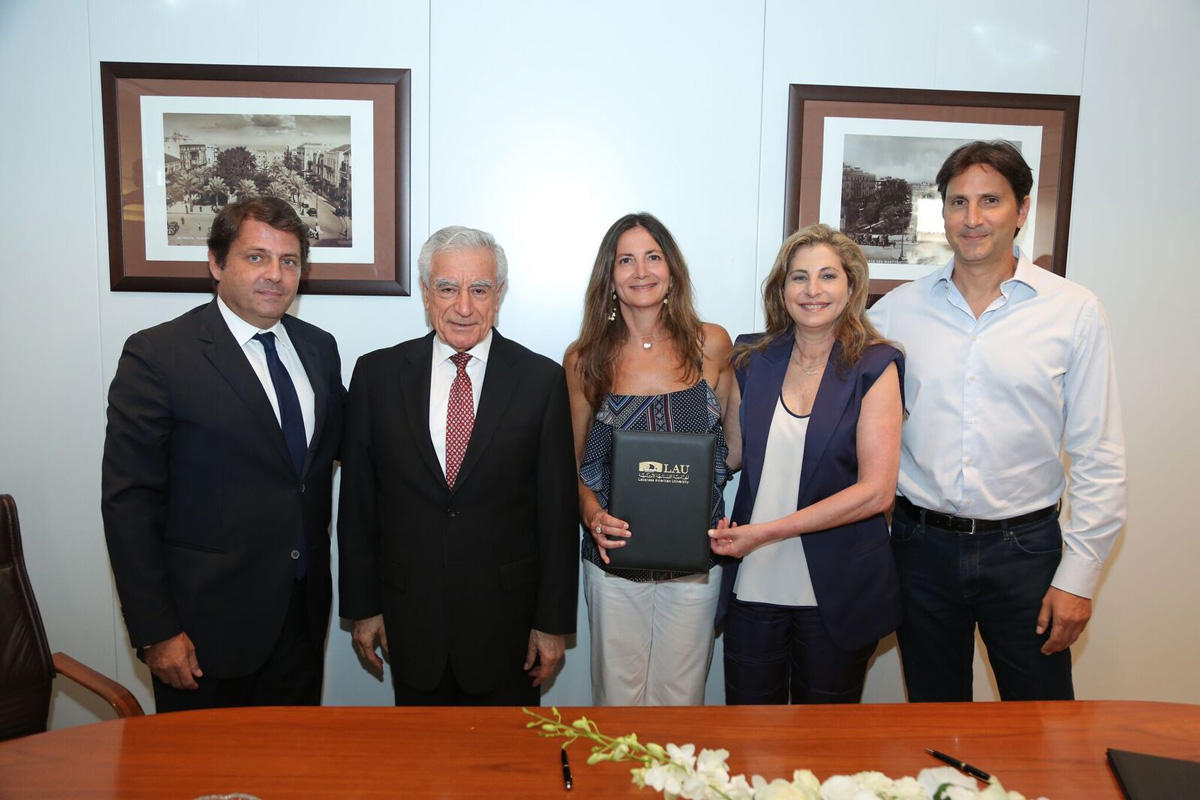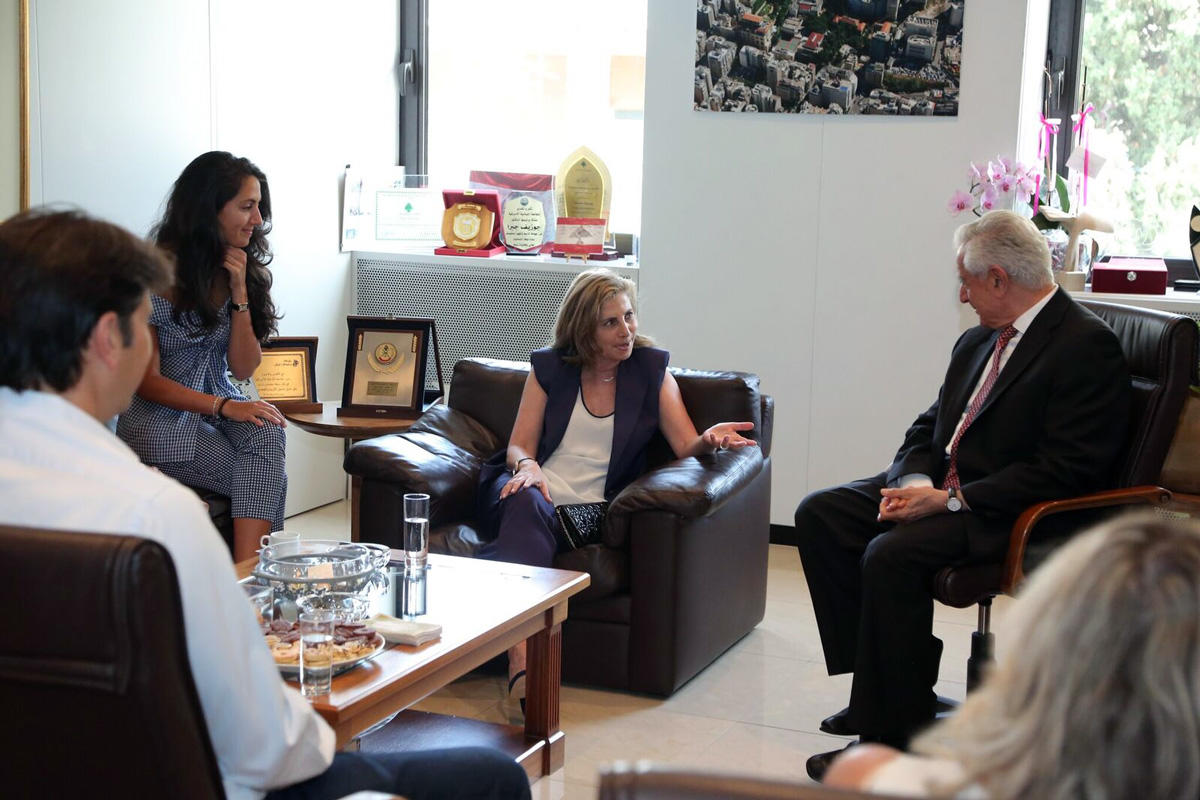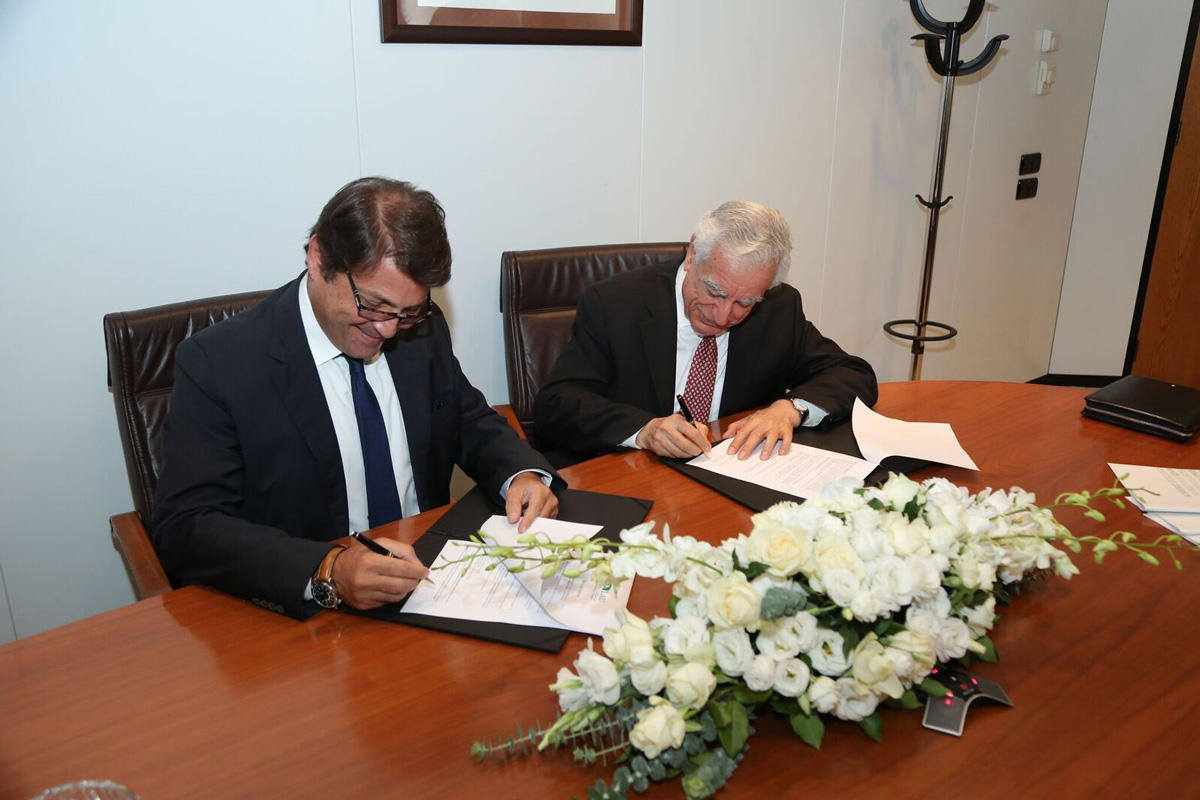 The children of a Class of 1959 graduate are honoring their mother in a big way. Rania, Fadi, Rim and Rani – children of late alumna Lamia Sabbah Ali-Ahmed – have established a scholarship in her memory with a generous donation to LAU.
"Thank you for giving us the opportunity to share our beloved mother's legacy from the very place that she held so dear," said Rani Aliahmad of his mother, who passed away earlier this year. "It warms our heart to know that her spirit will live on in this institution and accompany like-minded students through their own journey." Aliahmad, a partner at California-based VenVest Capital, was speaking at the gift-signing ceremony on Beirut campus July 25, which drew together the alumna's four children, four grandchildren, and several LAU advancement and development leaders.
The Lamia Sabbah Ali-Ahmed Designated Scholarship will give one student the opportunity to follow the legacy of the late alumna, who graduated in 1959 with a degree in psychology from Beirut College for Women (BCW), which is now LAU. The recipient must be a female student from Nabatieh facing financial hardship and who is enrolled in the university's psychology BA program. The scholarship will fund the selected student from fall 2018 until her graduation.
"The best gift in life is the gift of giving, and it is clear that your entire family embodies that gift, which is a trait that has been passed down for generations from your parents and grandparents," said LAU President Joseph G. Jabbra at the event.
The president was referring to the donors' notable relatives, namely their grandmother, Fatimeh Reda, who was a poet and one of the first vocal advocates of women's rights in the Arab world, and their grandfather, Mohamad Said Sabbah, the commander-in-chief of the Jordanian army under King Abdallah I.
"God willing, we can follow in our family's path and try to achieve like them," said Fadi Ali-Ahmed, who lives between Lebanon and Saudi Arabia and runs the family business.
During the event, the alumna's family talked about their mother's incredible modesty, and how unaware they were of her many accomplishments as a BCW student.
"We knew she took child psychology at BCW, but we didn't know anything about her thesis until I found a digitized version of it online," said Rani Aliahmad, who was shocked to learn of his mother's complex and contemporary final paper that surveyed 74 rural and urban adolescents.
While she was not one to revel in her achievements, Lamia Sabbah Ali-Ahmed did have cherished memories from her time at BCW, and her former classmates told her children all about their mother's beginnings as a studious scholar.
"Her classmates have told us about how she was known for attracting students eager to study and prepare for exams with her, so she adopted the shade of a cypress tree at the end of the grass field as her office," said her daughter, Rim Kraytem, owner and director at Action Global Communications in Lebanon. "Classmates congregated there, which caused some commotion and attention from then-President Dr. Rhoda Orme, who suggested she consider using the campus library instead."
The Ali-Ahmed family and all other benefactors to LAU enjoy the opportunity to design what they want in a scholarship when they make donations. This includes honoring someone special, establishing a memorial, promoting a specific field of academic study, and providing opportunities to students from a specific geographic area. LAU and its Office of Development are ready to help them determine what is the best fit.