Faculty Members Recognized for Teaching Excellence
Drs. Jad Melki and Zahy Ramadan awarded for their innovation in the classroom and beyond.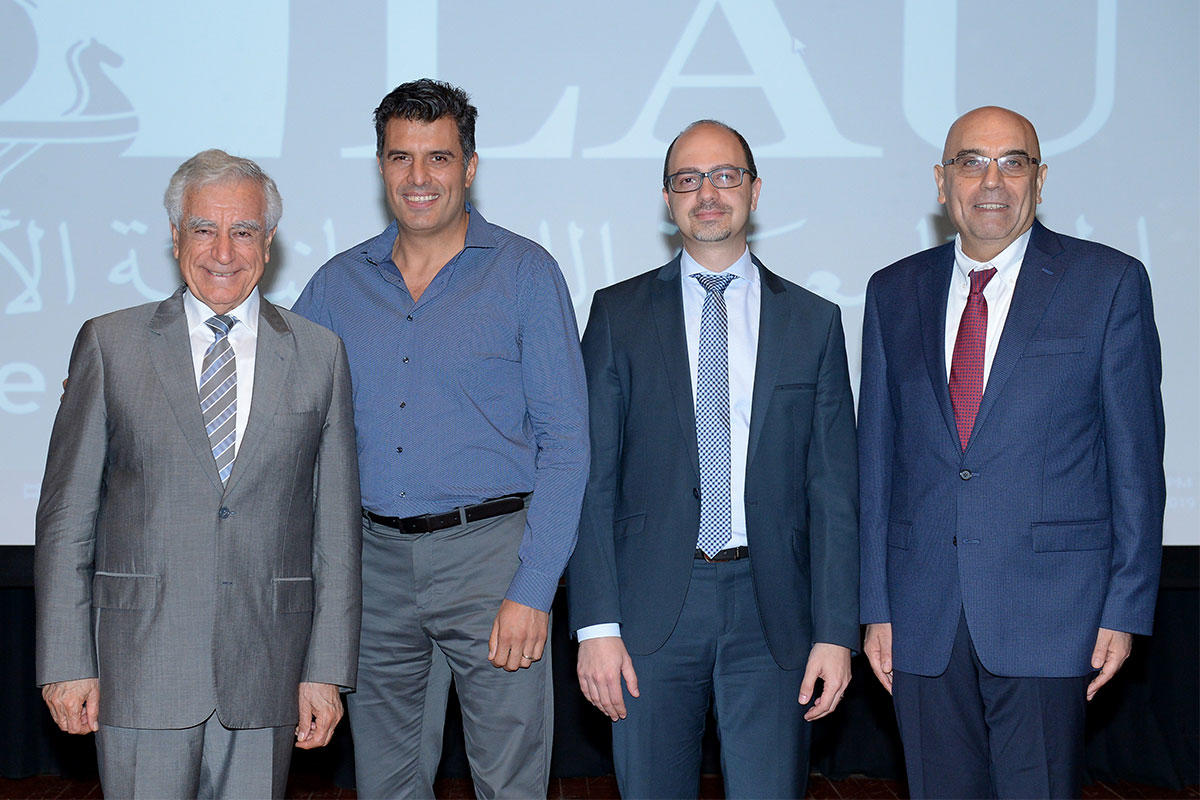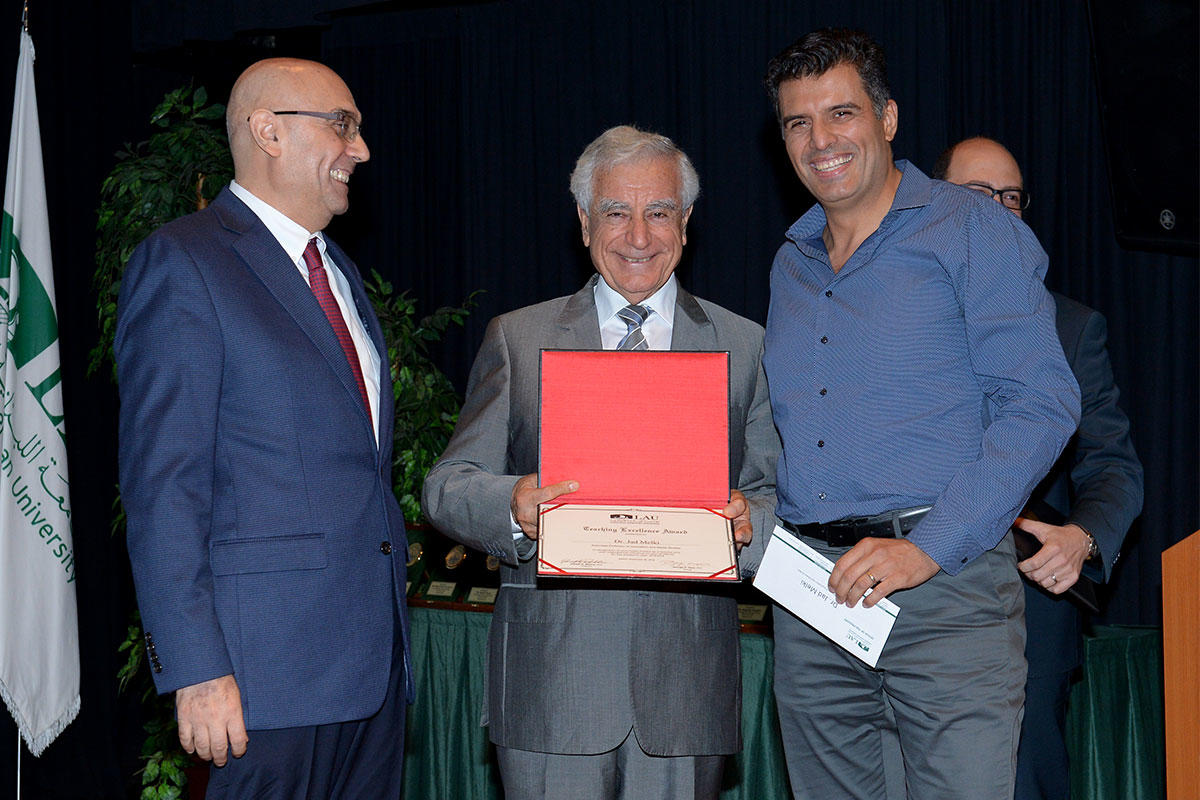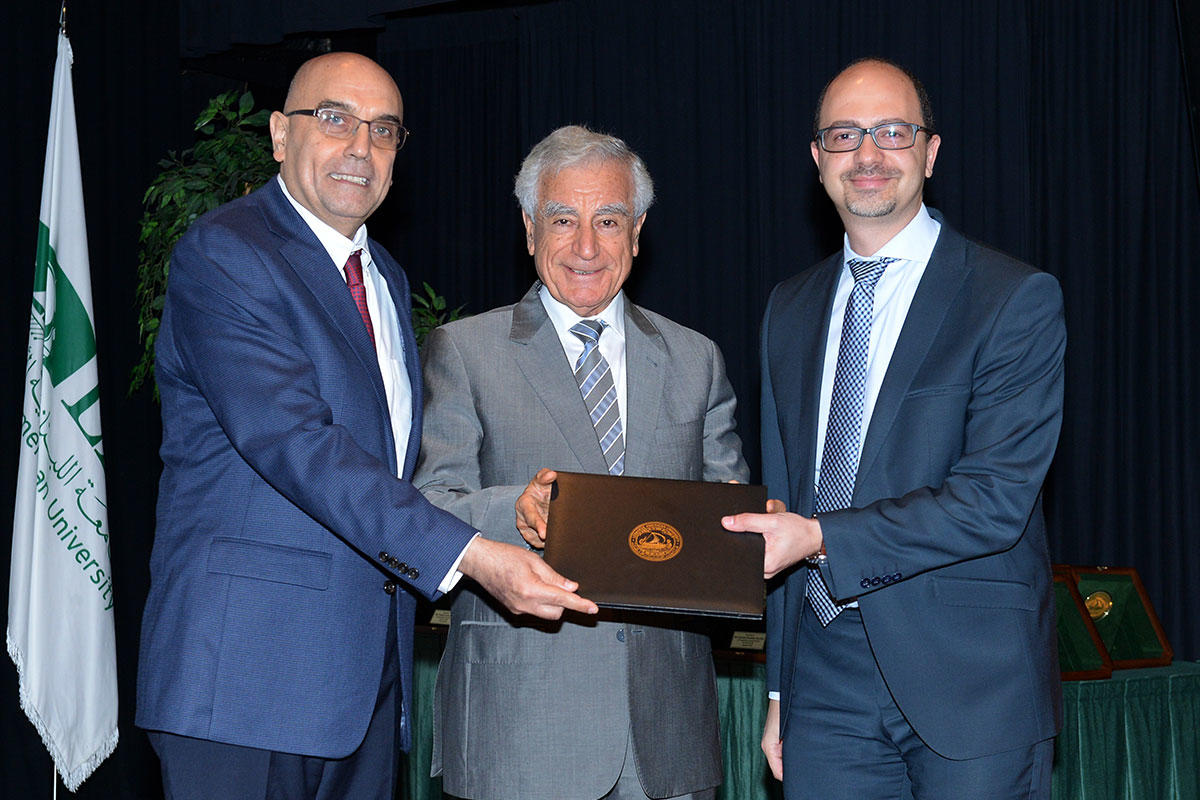 Every first faculty meeting of the academic year, the Office of the Provost recognizes faculty who have distinguished themselves in teaching innovation. At a ceremony held in late September, two faculty members received the Excellence in Teaching Award: Associate Professor and Communication Arts Chair Jad Melki and Assistant Professor of Marketing Zahy Ramadan (BS '98, MBA '00).
To select the awardees, peer committees review candidates who took their teaching to the next level with activities that include novel and innovative teaching methods, new ways to engage students in the learning process, new uses of instructional technology, developing online, intercampus and/or interdisciplinary courses, among others.
This directly falls in line with the university's Strategic Plan (SPIII), which is aimed at deploying an integrated program of pedagogical innovation, in addition to other pillars.
Upon receiving the award, Dr. Melki drew from his experience as a runner and how that reflects in his philosophy as an educator and chairperson: team, mission and inspiration.
"In a position of leadership, you are compelled by a sense of mission to be a role model, running the hardest and the furthest, setting the highest standard, elevating the expectations, breaking the norms," he said.
Thanking the Comm Arts faculty and students, Dr. Melki expressed pride in the department's collective accomplishments, while pointing out that "teaching that does not aim to change society, to fight oppression, and to elevate the human situation is not worthy of academia, and should not even be called teaching."
Dr. Melki had recently received an award from the International Communication Division of the Association for Education in Journalism and Mass Communication, for a study he co-authored on media and genocide.
For Dr. Ramadan, the award tops a series of recognitions and accolades. Reflecting on his learning and teaching journeys as a faculty member at his alma mater, Dr. Ramadan feels honored and humbled to be receiving the teaching excellence award.
"There is no greater reward than that of seeing one's own students striving and accomplishing great achievements while recognizing that LAU was a core part of that successful journey," he said.
Recently, Dr. Ramadan was co-awarded the American Marketing Association (AMA) Best Paper in the Digital World Track Award, and was one of the original faculty to implement the Harvard Business School case method teaching at LAU.